We will be CLOSED today ( Saturday)! GO COLTS!
GO COLTS! To celebrate the colts in the playoffs we will have Colts Blue (royal) and White yarn at 10% off this Saturday! Stay and watch (and knit) the COLTS with us! You can even stay for the OVERNIGHTER (starting at 7:30)! We will be knitting cheering on the colts and then knitting late into the night! Please bring a snack to share! We will do pizza later! Cost for the OVERNIGHTER is $20.00. (Blue and White discounts will be available during the OVERNIGHTER!)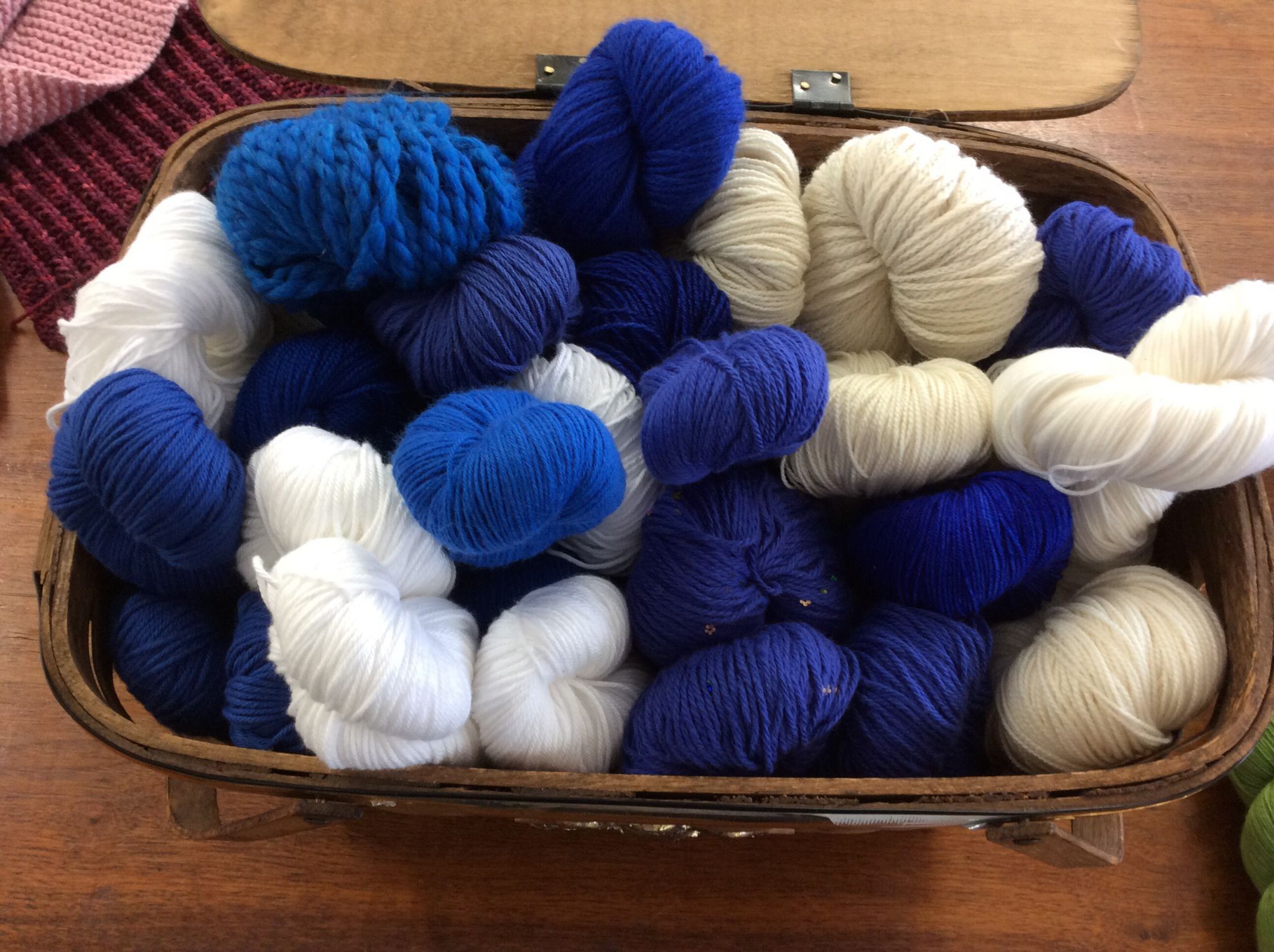 At 2:00 on Saturday, we will be meeting for February's block of the month group! IF YOU DID NOT GET JANUARYS YARN YET, IT IS SUPPOSE TO ARRIVE TODAY (WEDNESDAY ) CALL AND I CAN HOLD ONE FOR YOU). These are somewhat easy blocks, so you can get them finished in a months time (along with all the other projects we have for you! )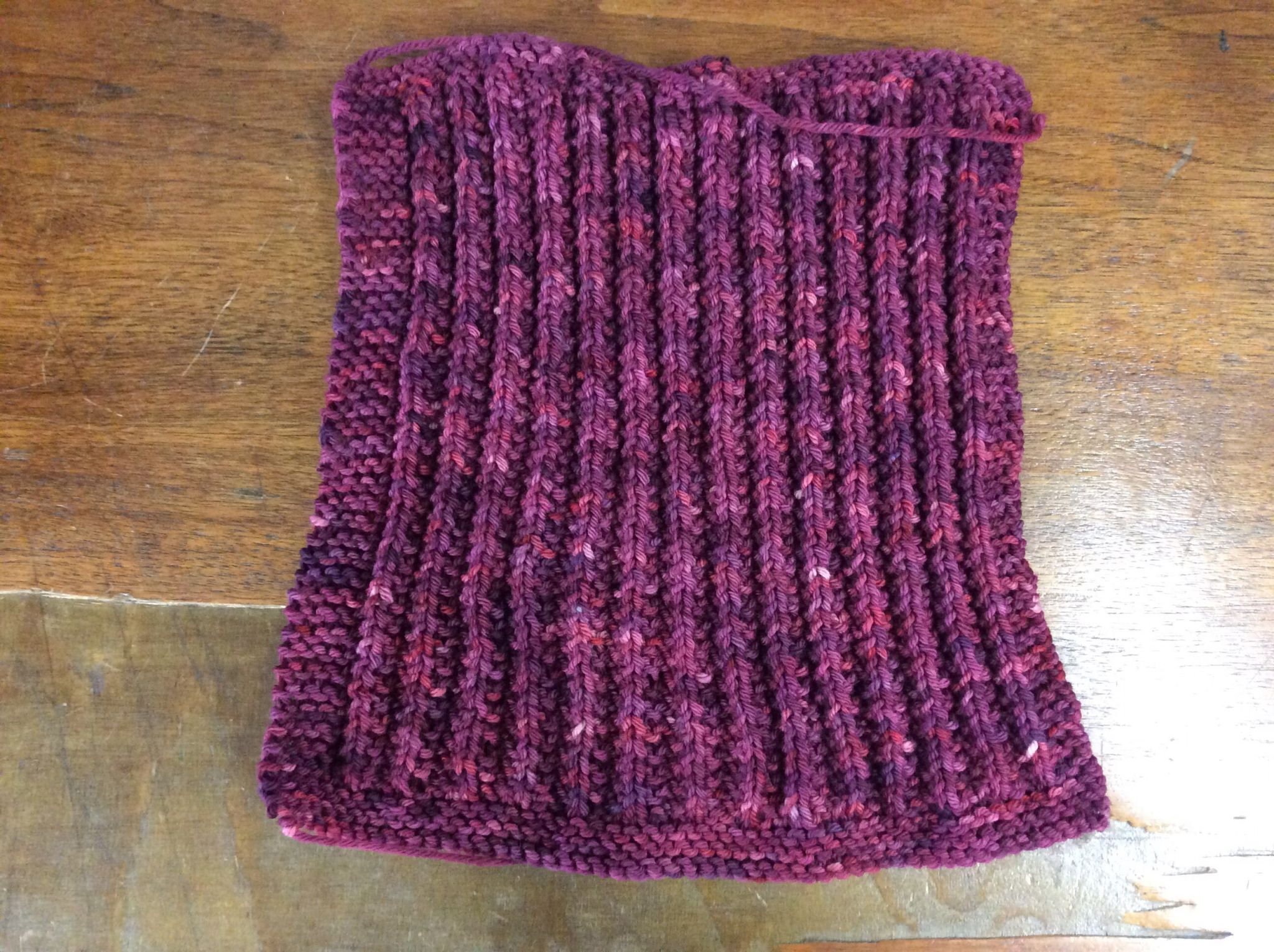 Here is January! Each months color-way is that months Birthstone!
The Advent Calendar Sweater kits this year were extremely popular, and we are already planning for next year's! So Cindy doesn't have to make any more bags, we are going to make our our container for the calendar (4H at its best!) We are looking for toilet paper and paper towel rolls (repurposing) to make the container! Please bring in as many as you can during the month of January. The one who brings in the most will get a little prize from the shop! I am thinking after this years popularity we may need 700 tubes or more! YIKES! I am very excited to see how this works out! Thanks for your help!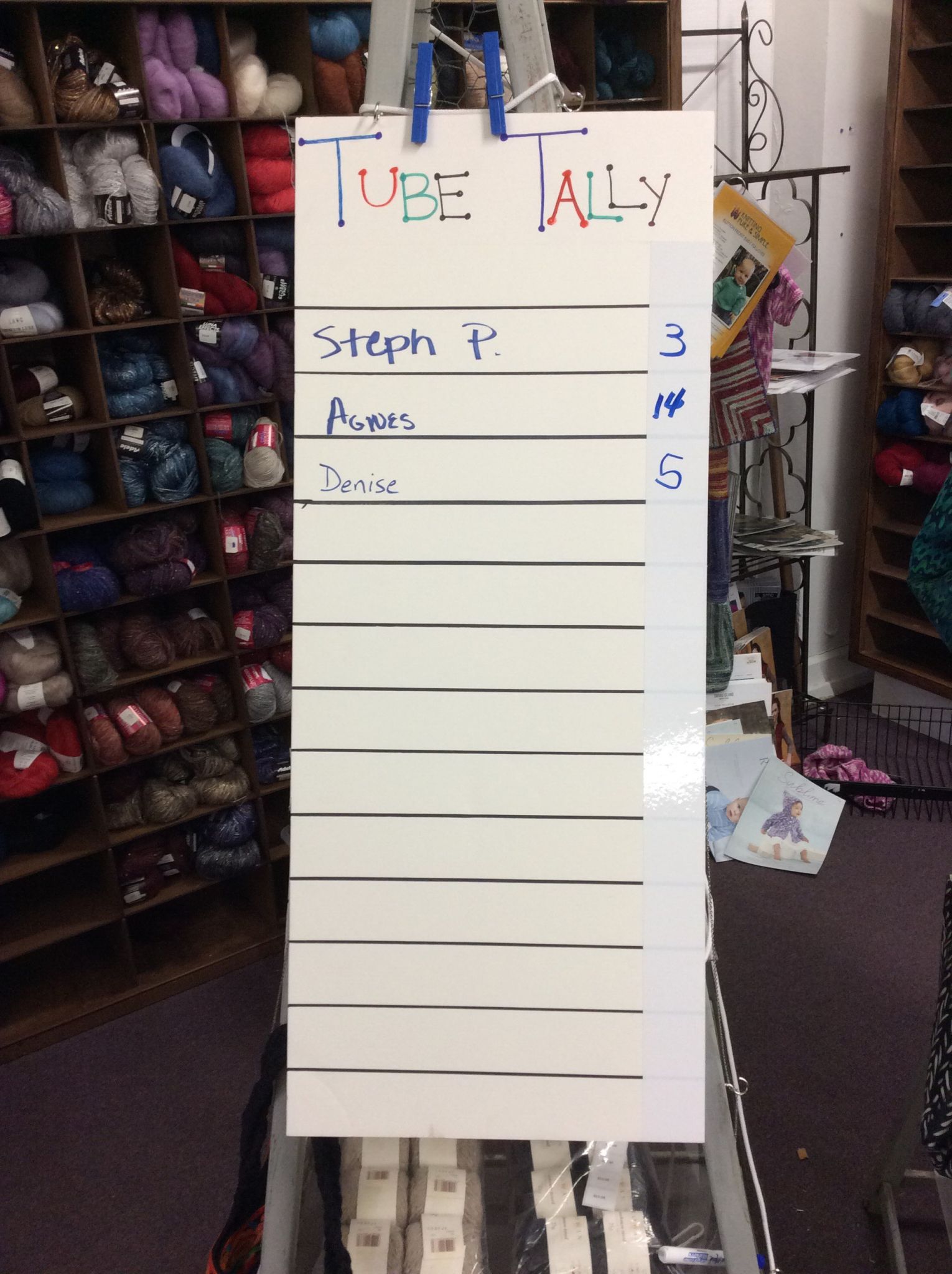 Thanks Elaine and Heather for the adorable Tally Board!
New From BAAH!
Here are the Spring 2019 colors! We have them in La Jolla (fingering weight) and Sonoma (dk/ light worsted). I can't decide which to use first!!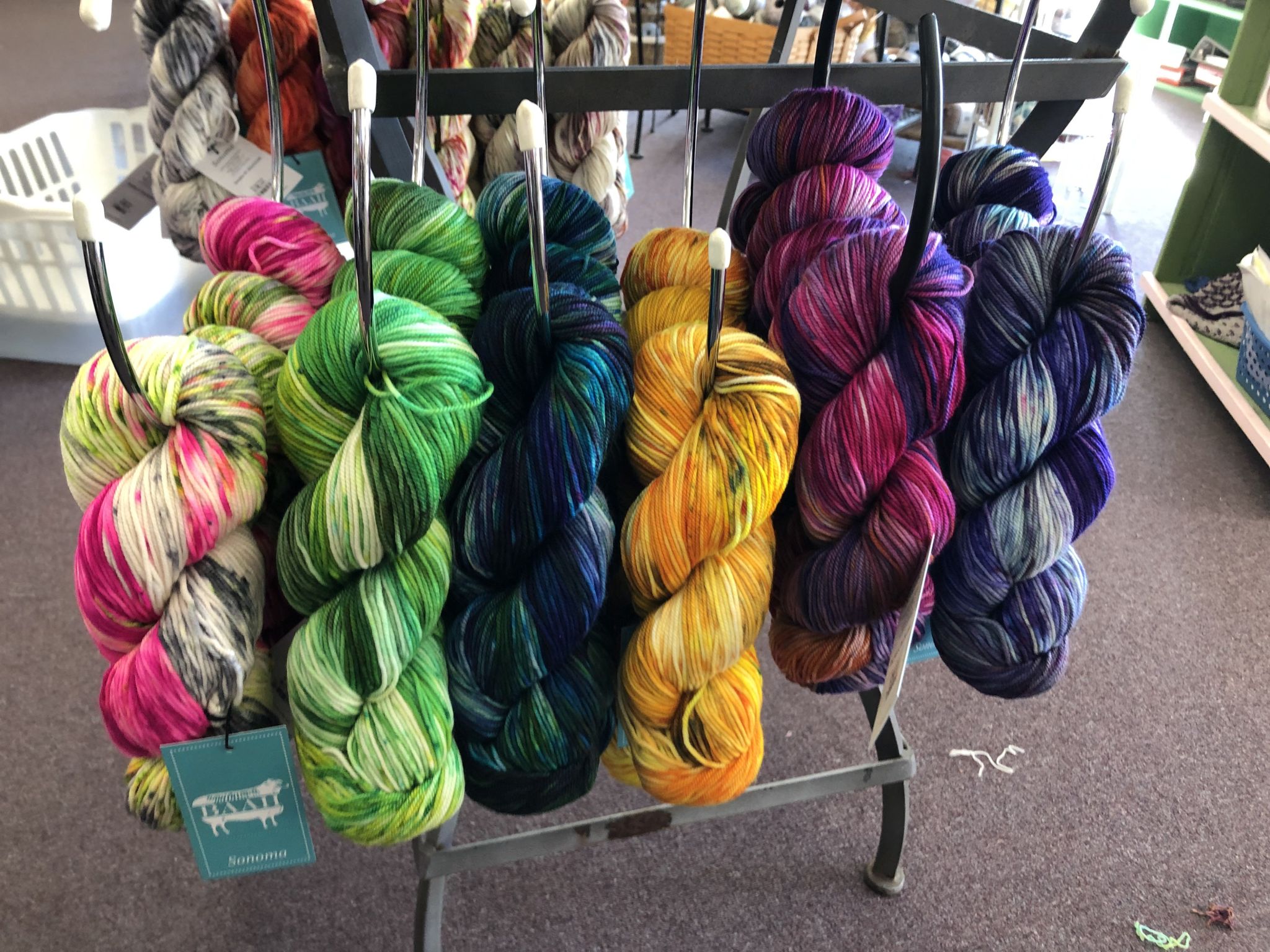 The Super Knit Weekend is just around the corner! The dates are February 1-3, 2019. Cost for the weekend is just $25.00 and you get a 20% discount on regular priced yarn! Cost for the weekend goes up to $35.00 on Saturday Jan. 19th, so don't delay!! Hours are Friday 12-10 pm, Saturday 10-10pm and Sunday from 10-4pm!
The 5th annual Roving Indiana Yarn Crawl is March 1-10, 2019! We are pre selling the yarn crawl yarn and passports! Yarn is $30.00 and passports for $7.50. With the passport you will receive a 10% discount on in stock yarn (excluding YCY yarn). YCY will go up once the crawl starts!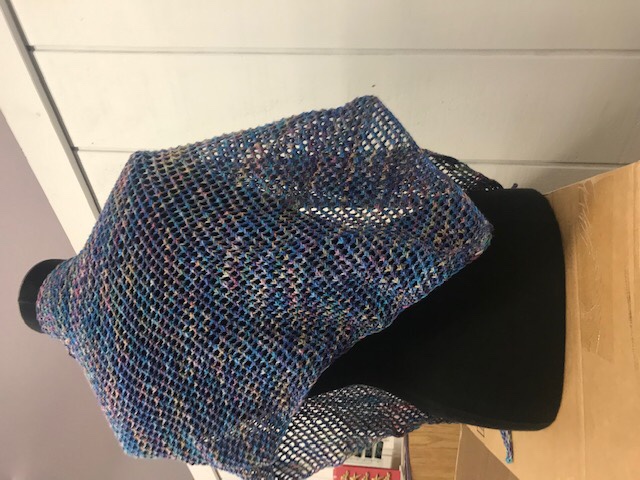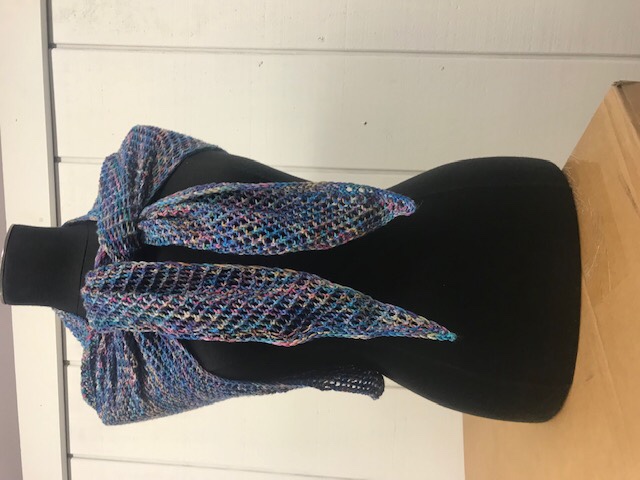 I used 1 skein to knit Leslie MAKS yarn crawl 2019 pattern available on RAVELRY!
Are you going, or interested in going on our England/ Ireland/ Scotland Cruise for this August? We will be having a meeting to make sure everyone is informed with flights, housing in Amsterdam and answer any last minute questions! Join us Monday January 21st at 6 pm! All welcome!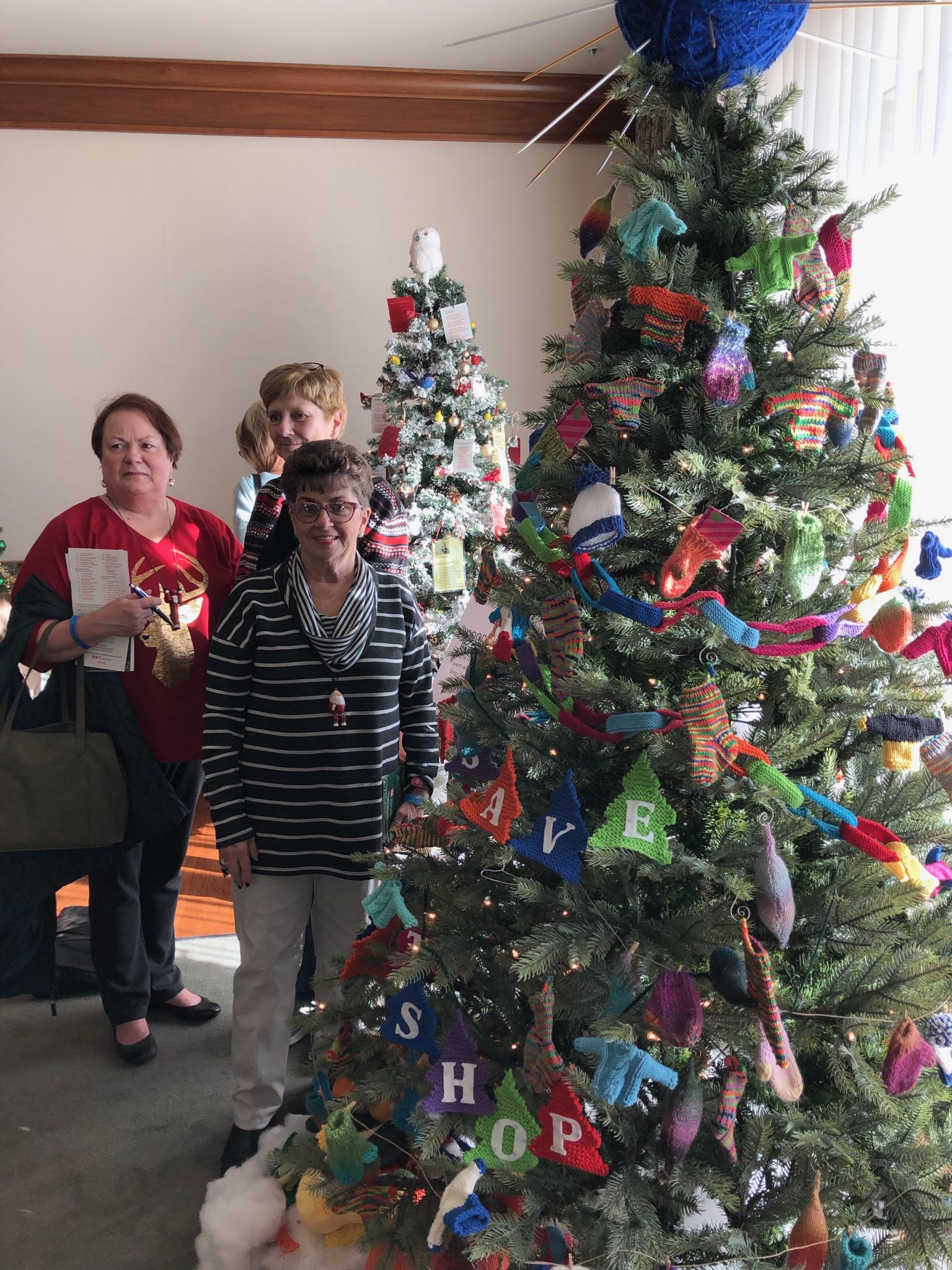 Thanks to all who visited our tree at the Indiana Historical Society! We are already planning next year's tree! We are asking for Mittens, Hats and Scarfs that we will donate to the Local homeless population! mass Ave Knit Shop Warms Indy will be the title of our tree! I am asking for hand knit donated items. We will take them as soon as you knit them. Please make them machine washable.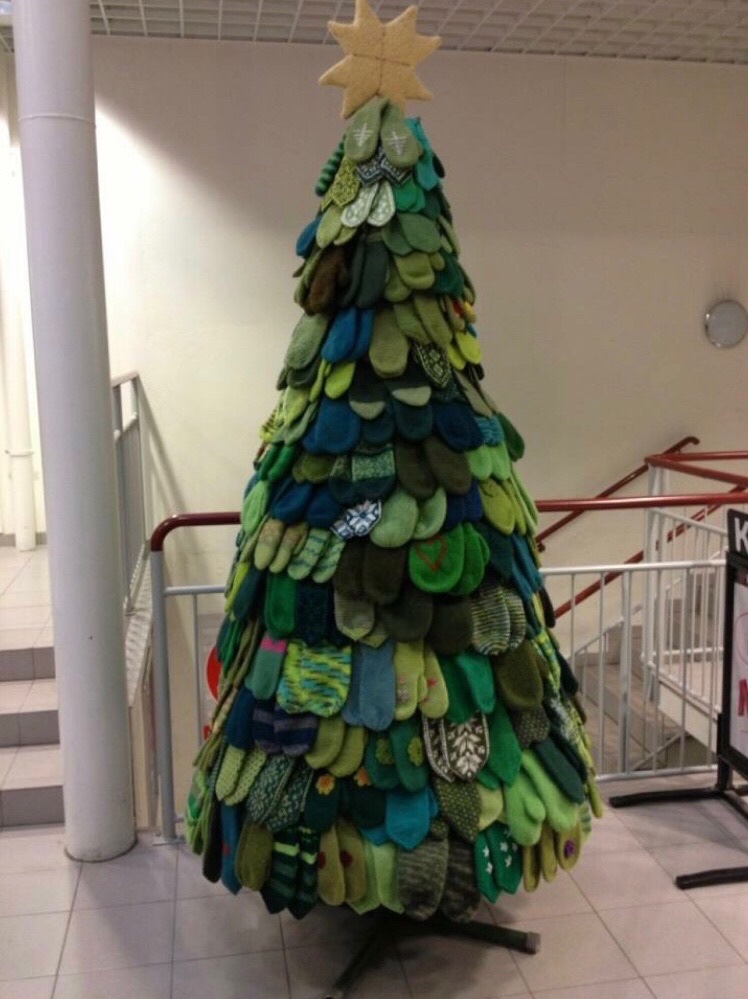 We are thinking of using this tree as an inspiration. Green mittens would be great, but not necessary.
SEE YOU SATURDAY!! GO COLTS!!
The Deal of the Day for the After Christmas Sale is TAHKI ALDEN AND ALDEN COLOR! Tomorrow only these 2 yarns will be just $4.00 a ball. We will be open on Monday the 31st from 11-1 pm!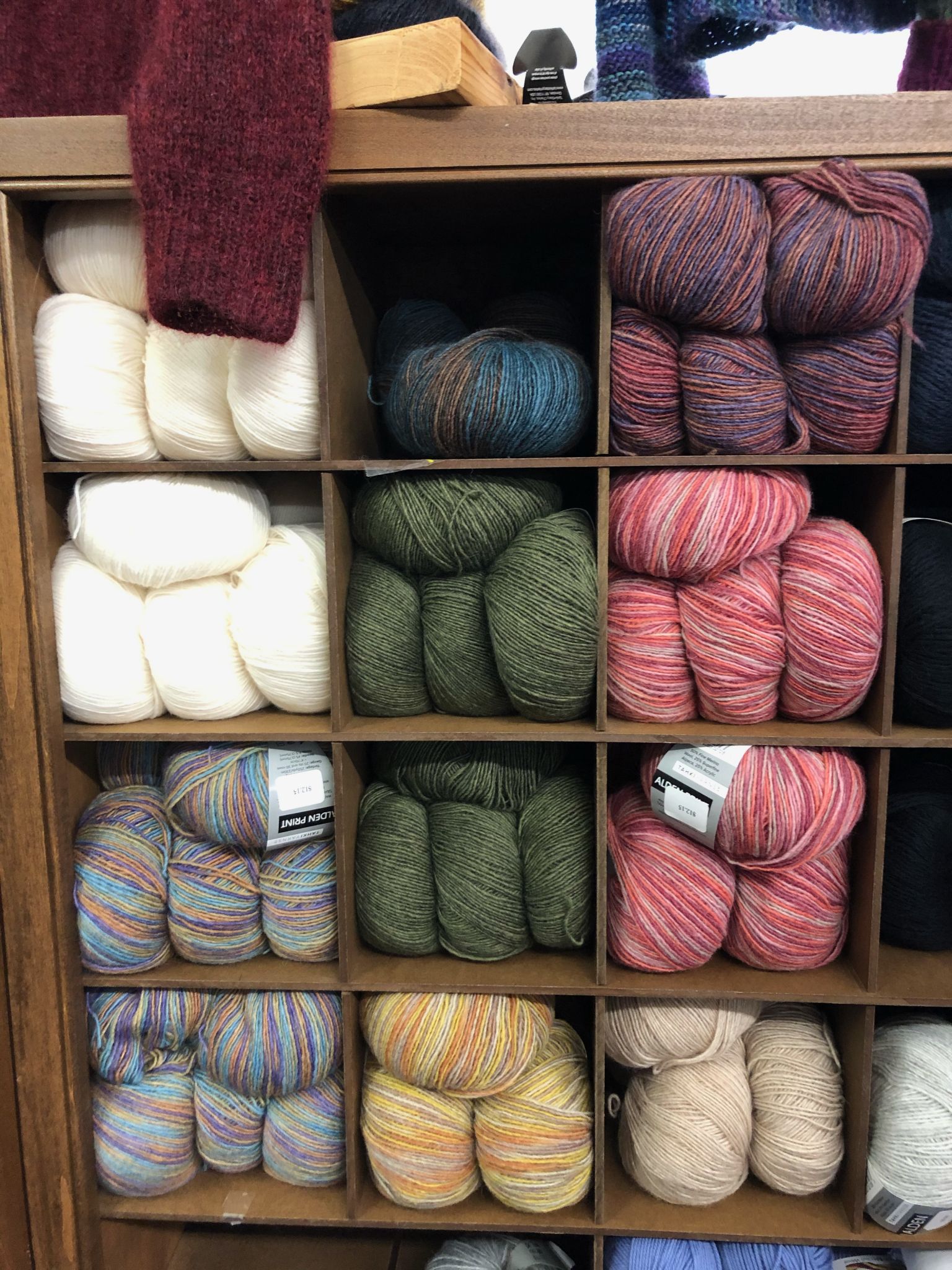 Don't forget that you can now pre order your Yarn Crawl 2019 yarn ($30.00) and Passports ($7.50)! The skeins are going fast! There are some options to knit with the yarn! We are highlighting Leslie's -MAKS Yarn Crawl 2019 shawl pattern,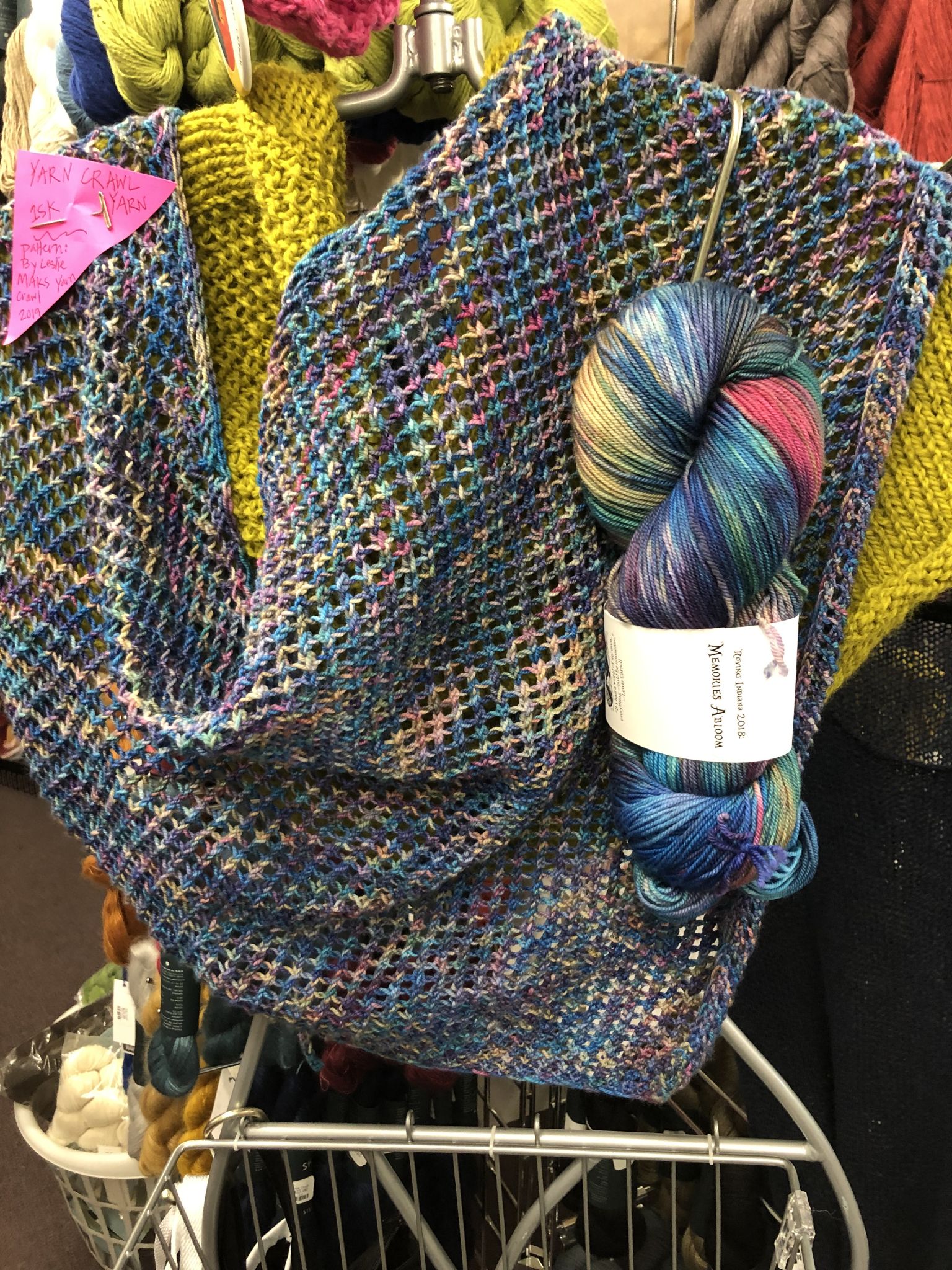 And/ Or Mira by Joji Locatelli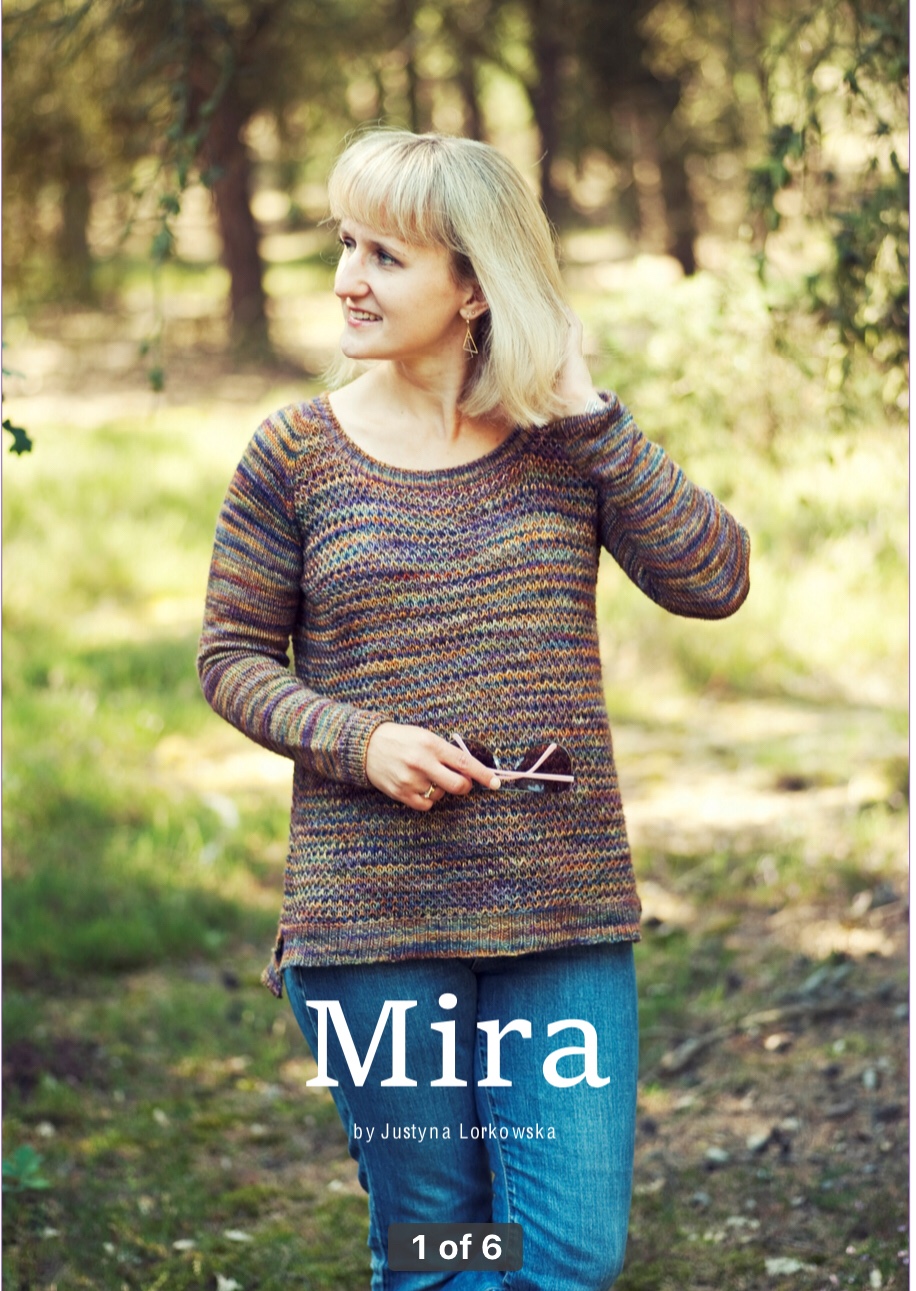 Or Spector by Joji Locatelli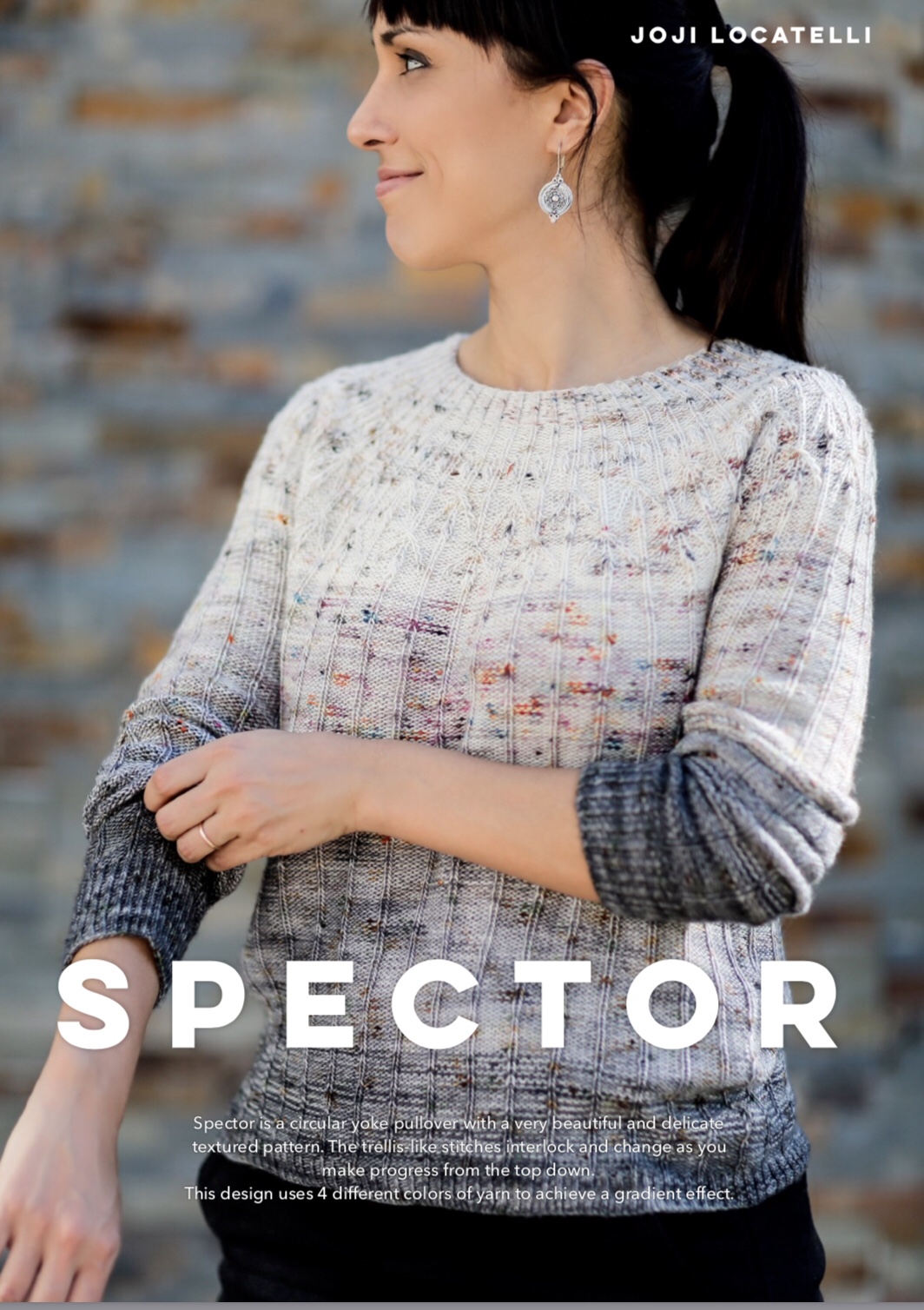 All three patterns can be purchased on ravelry!
We will be closed after tomorrow , reopening on Saturday the 5th of January !
The Block of the month afghan group that is suppose to meet the first sat of the month from 2-4 will not meet on the 5th. I was sent the wrong guage (they are re dyeing it ) and will not have in time for the group, because we are closed the remainder of this week. We can meet on the 12th ( I am promised the yarn by then) at 2. I will have the pattern for those who already have February's skein.
I want to thank you all for another wonderful year! I am truly blessed to be doing something that I love so much with the best customers and friends around!
-Susan