You can call the shop or stop by to sign up for classes.
Classes must be paid for at the time you sign up.
---
 Learn to Knit BATAD -Stephen West
Instructor: Susan
Yarn must be purchased at Mass Ave Knit Shop
Tuesdays:  April 14th, and 28th
10 am-2 pm
No charge plus materials
---
 Beginning Knitting Class
Instructor: Susan
Learn to Knit, Purl, Increase, Decrease, and sewing pieces together. 
You will knit a Cardigan or Pullover sweater. 
Wednesdays  6-8 pm
Class fee is a one time charge of $65 for unlimited classes.
Material cost will vary depending on yarn you choose and size you knit.
---
Vertices Unite – Stephen West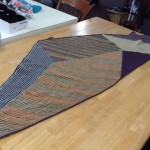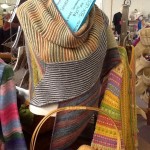 Instructor: Leslie
Saturdays:  February 21st; March 7th, 21st; April 4th, and 18th
2-4 pm
$50 plus materials
---
 Marmalade Cardigan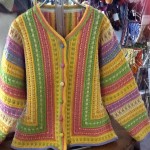 Instructor: Jane
Wednesdays:  March 11th, 25th; April 8th, 22nd and May 6th
6-8 pm
$60 plus materials
---
Double Mittens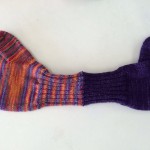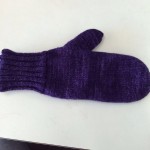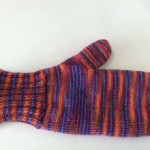 Instructor: Jane
Wednesdays: March 18th; April 1st, and 15th
6-8 pm
$30 plus materials
---
 Learn to Cable
Instructor: Jane
It is a lot less complicated than it looks!
Knit a variety of cable patterns you can make into a pillow.
Tuesdays:  April 7th and 14th
6-8 pm
$25 plus materials
---
 Scoop Neck Pullover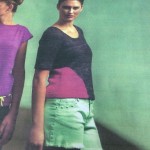 Instructor: Jane
Learn Short Rows and Intarsia knitting!
Wednesdays: May 13th, 20th; June 3rd and 17th
6-8 pm
$45 plus materials
---
Malabrigo Top Down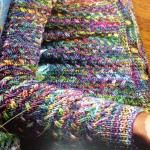 Instructor: Jane
This is the pattern out of Malabrigo Book 6 that was so popular at the Malabrigo Night last May!
We still have a few copies of the book if you didn't get one before.
Wednesdays: June 24th; July 1st, 15th, 29th and August 5th
6-8 pm
$50 plus materials
---
Weaving Class Intro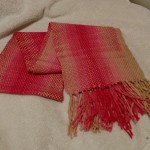 Instructor: Dru
Learn to warp and weave with a tabletop rigid heddle loom.
This class will set you up for future weaving classes.
Finish a scarf in one class! Limit of 5 per class.
Saturday: March 28th, April 4th
10 -4:30 p.m.
$40 plus materials