1. SALE ROOM SALE!- all yarns in the sale room will be $4.00 a ball / skein! Those marked $4.00 now will be just $3.00!
DATE AND TIME: SATURDAY JANUARY 27 FROM 10 AM- 2 PM!!
THIS IS A CASH / CHECK ONLY SALE!! PLEASE BRING SHOPPING BAGS WITH YOU!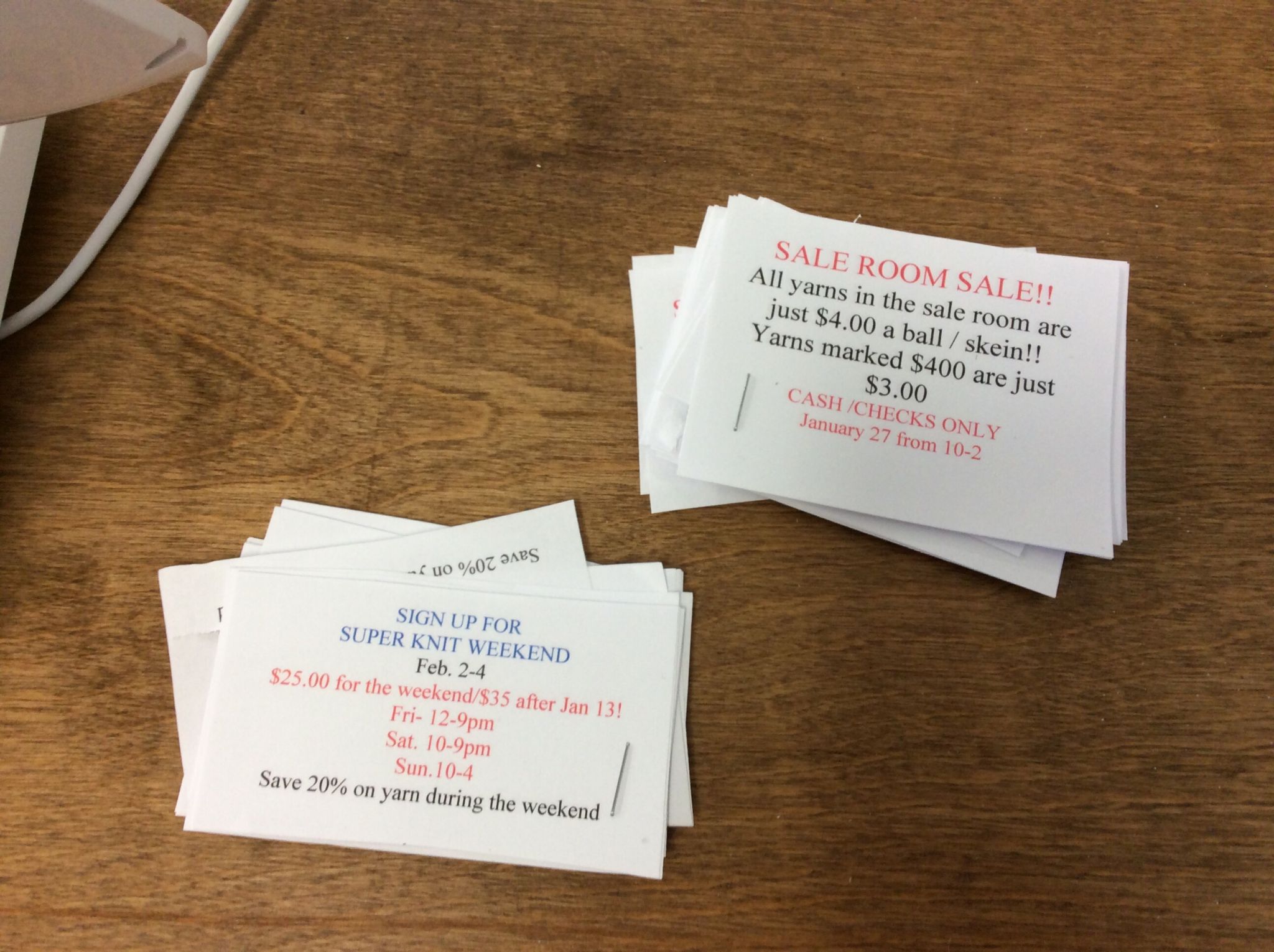 2. SUPER KNIT WEEKEND!- $35.00 – get 20% off on in store yarns!! Come and go as your sche
DATE AND TIMES- FEBRUARY 2-4
FRIDAY 12-9 PM
SATURDAY 10-9 PM
SUNDAY 10-4 PM
Call the shop to sign up- 317-638-1833
3. YARN CRAWL- FEBRUARY 23- MARCH 11- YOUCAN STILL PRE ORDER PASSPORTS AND YARN. CRAWL YARN- $30 NOWW/ $35 A SKEIN AFTER THE CRAWL STARTS!
– GIRL SCOUT COOKIES ARE ARRIVING AROUND THE 28TH OF FEB!!
4. MAKE YOUR OWN EARRINGS CLASS- I am so excited about this class!! We will have Jennifer from BUR OAK STUDIOS in the shop to show us how to make some of the fabulous earrings that we offer in the shop! You will have enough materials to make 3 pairs of earrings!
Time and cost: Friday March 2nd from 6-8 pm- cost just $30.00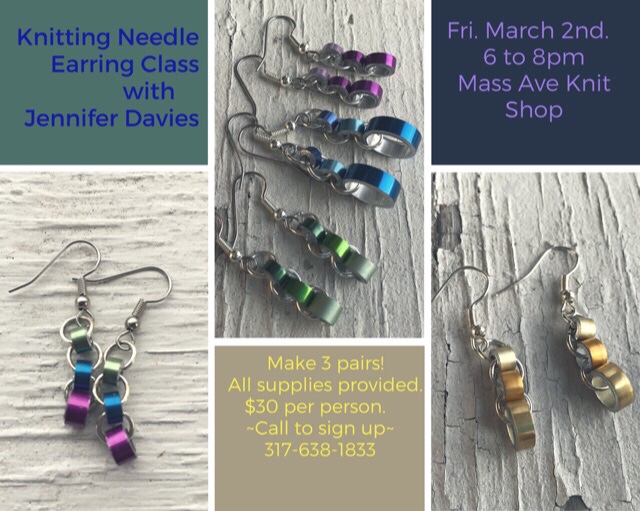 5. INDIANA STATE BUTTON SHOW- MARCH 8, 9, AND 10TH
NEW STUFF-
–Malabrigo NUBE- roving