Stay Safe and Healthy
Wash your hands like you just finished
a bowl of chocolate ice cream and
you're about to knit with $200 yarn.
Stay safe and healthy, knit friends.
Truncated Business Hours UPDATED!
Adding additional hours! MAKS is currently open for order pickup on Mondays, Thursdays and Saturdays from 11-3. Limited browsing will be allowed during open business hours, to ensure your safety we will be limiting the number of customers allowed in the store at one time. You may call ahead to find the best times.
Good Evening Knit Friends,
We'd like to introduce some new ideas we've been working on.
First up is a new product we're introducing into the online saleroom. We are starting a grab bag feature. Grab bags will be priced at $10, $20, and $30 dollars. Each bag will contain between 7-10 skeins of yarn. When you order a grab bag there will not be a color choice as each bag may contain multiple colors perfect for a scrappy project. All grab bag purchases will have an additional shipping charge of $5 per bag. Grab bags will be online this weekend and here is how the pricing is decided for the bags:
-$10 bag will contain 7-10 skeins that have a retail value of between $60-$70.
-$20 bag will contain 7-10 skeins that have a retail value of between $80-$100.
-$30 bag will contain 7-10 skeins that have a retail value of between $110-$170.
The second product we're introducing is a special idea we've been working on for several months. We are offering a subscription discount for shopping with MAKS. You will get a 10% discount that will be good for either in-store or online for regular priced yarn excluding MAKS yarns. We are limiting this to 20 subscriptions. You will receive a charm to attach to your bag for in-store shopping and a unique code for use at the online store. The price is $40 and will be good until December 24th, 2021. Once these are sold out there will be no more offered until next year.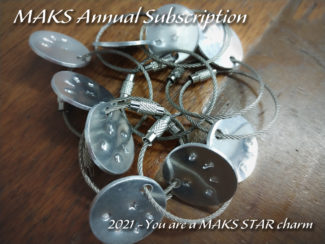 We hope you're staying safe and knitting your dreams. What are you going to knit next?
Yours,
Dru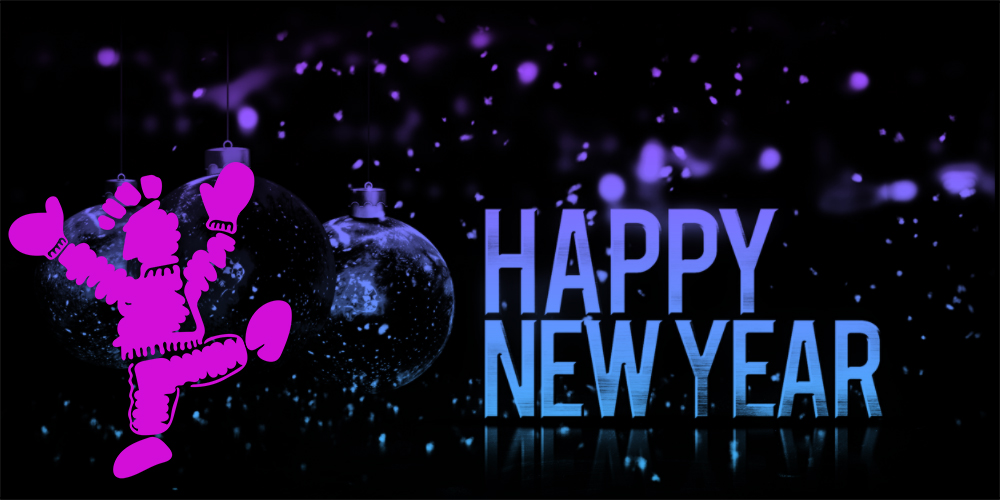 Hello Knitter Friends,
There are a couple more hours tomorrow (11:00 a.m. to 2:00 p.m.) for in-store sales at our After Christmas Sale. Susan wanted me to remind everyone that the shop will be closed next week, but we're not really closed, because you can still shop online during our Holiday Break. The store will resume our normal (still truncated) hours on January 8th. If you need something in a rush, leave a note when placing your order and we'll make every attempt to accommodate your request.
We've just moved a new list of items into our Online Sale Room, so you should go check it out.
With this incredible year finally winding down, we want to take just a second to tell you all how much we've appreciated you all during this strange time. From our first and second virtual retreat knitters, to all of you that have taken advantage of our new online store, and everyone that comes in to visit during our truncated hours. We've made lots of new friends (Susan shipped an order to Alaska today) and we can't wait to see what 2021 has in store for all of us.
You are so appreciated. Thank you from the bottom of our hearts for all your love and support!
We'll be announcing next week a new limited membership offer for a special program that Susan has been knitting up. We think you'll love it!
As always, stay safe, well, and happy in the New Year!
Knit Well,
Dru