Announcing 2020 MAKS Fall Retreat
October 2-4, 2020
Cost $25.00 for the weekend.
Includes Event Bag, Patterns and 20% discount for yarn purchases
(except Hedgehoge, Liberty Wool Print and MAKS Cakes).
Anyone who signed up for the Spring Retreat will receive a free seat at the event this fall.
Truncated Business Hours UPDATED!
Adding additional hours! MAKS is currently open for order pickup on Mondays, Thursdays and Saturdays from 11-3. Limited browsing will be allowed during open business hours, to ensure your safety we will be limiting the number of customers allowed in the store at one time. You may call ahead to find the best times.
Stay Safe and Healthy
Wash your hands like you just finished
a bowl of chocolate ice cream and
you're about to knit with $200 yarn.
Stay safe and healthy, knit friends.
GRAND OPENING MAKS ONLINE
We are now accepting online orders available for shipping and curbside pickup during our truncated business hours.
Here are some corrections and additions for the last post:
Trunk Show for Created 4 U
Laura will be at the shop on Saturday, August 8th! Here are some photos that Laura has sent to give you a sneak peek at what will be on display! Don't forget there will be door prizes for the event!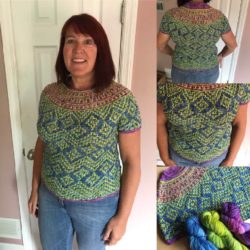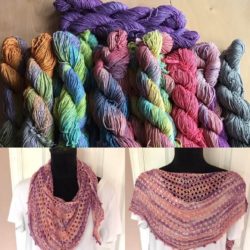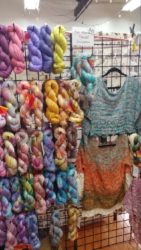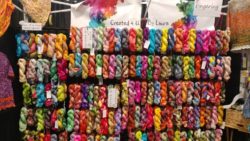 Also, here's a link to the MAKS Advent Calendar Kits by Created 4 U at the online store:
MKAL from The Sharon Show Starring Sharon From Security by Casapinka
The MKAL starts on Saturday, August 8th! Here is a link to the color combinations that Susan has put together for you to order for the projects. You can call her at the store to order.
Sorry for any confusion from the last post!
Knit like there's no tomorrow,
Bad Dru
New Yarns From Knitted Wit!
The new colors for National Parks are in and almost gone. But don't fret, if you missed the first round, Susan has already placed another order that will be arriving shortly. If you want in on the second order, please call her at the shop and we will reserve it for you!
Her Story – Beauty Culture and Omaha are now available. They are loaded on the website and ready for you to order!
Trunk Show This Saturday with Created 4 U!
Laura, the fabulous yarnista from Created 4 U will be at the shop on Saturday, August 7th. She's working with us to create the amazing Advent Calendar Kits, which are still available for preorder. Laura wanted you all to know, she'll be giving away door prizes during the trunk show. Come see her from 10 to 4 this Saturday!
AUGUST MKAL
The Sharon Show Starring Sharon From Security at Casapinka will be starting an MKAL this Saturday, August 7th. Susan has kits ready to go with the required yarns. She's been showing them off on Facebook and Instagram and has them still in stock ready for you to order. Call the store for details. Available for shipping and pickup! The pattern is available on Ravelry!
HAVE YOU FOLLOWED US?
Join us on our Facebook group and Instagram to see the latest up to the minute findings, doings and general happenings with the MAKS gang!