Announcing 2020 MAKS Fall Retreat
October 2-4, 2020
Cost $25.00 for the weekend.
Includes Event Bag, Patterns and 20% discount for yarn purchases
(except Hedgehoge, Liberty Wool Print and MAKS Cakes).
Anyone who signed up for the Spring Retreat will receive a free seat at the event this fall.
Truncated Business Hours UPDATED!
Adding additional hours! MAKS is currently open for order pickup on Mondays, Thursdays and Saturdays from 11-3. Limited browsing will be allowed during open business hours, to ensure your safety we will be limiting the number of customers allowed in the store at one time. You may call ahead to find the best times.
Stay Safe and Healthy
Wash your hands like you just finished
a bowl of chocolate ice cream and
you're about to knit with $200 yarn.
Stay safe and healthy, knit friends.
GRAND OPENING MAKS ONLINE
We are now accepting online orders available for shipping and curbside pickup during our truncated business hours.
We've got some brand new things at MAKS for you to check out!
Berroco Yarns
Artesia
Our new chunky weight yarn is a blend of alpaca, kid mohair, and nylon. Create accessories and garments that are soft, fuzzy, and light with this unique hand-dyed yarn. Use by itself or held together with one of our classic workhorse yarns.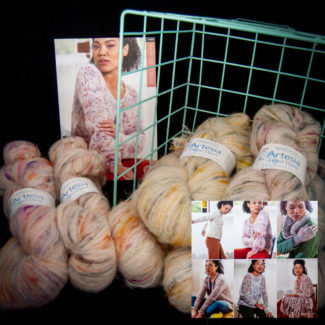 Mochi
Your new favorite yarn you didn't know you were missing. This baby alpaca, wool, and nylon blend come in an easy to work chainette yarn. The subtle speckled colors in this heavy worsted yarn create soft and light, yet warm accessories and garments.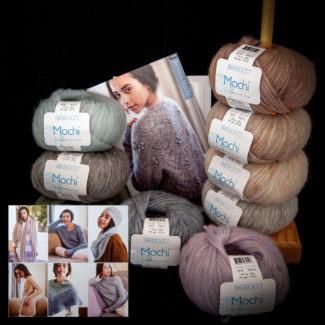 Millefiori Light Luxe
Our Millefiori Light Luxe is just that kiss of glam you can give to all your favorite Millefiori Light projects. Colors ebb and flow in the Millefiori Light yarn you already love with a subtle sparkle.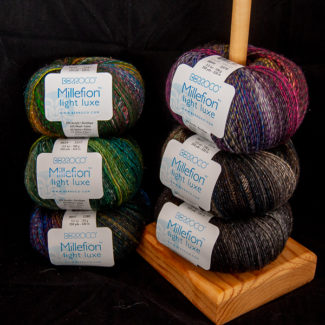 Tiramisu
A beautiful color flow with the soft halo of mohair is what makes Tiramisu a wonderful yarn to work with. A light worsted weight yarn containing wool, acrylic, mohair, and silk. The colors flow from brights to dark to make a beautiful self-striping fabric.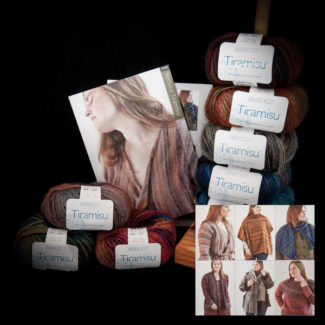 Knitted Wit
Her Story-September 2020: Yalitza Aparicio, a Mexican actress who made her film debut in 2018's Roma, which centers on the Indigenous experience in Mexico, is the highlighted woman. For her performance, she was nominated for the Academy Award for Best Actress, becoming the first Indigenous American woman and the second Mexican woman to receive a Best Actress Oscar nomination, following Salma Hayek for her role in 2002's Frida. Beautiful yarn, beautiful woman!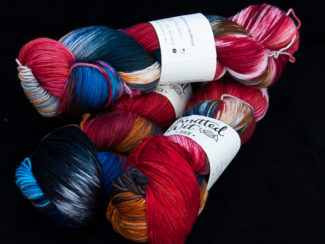 Baah Yarns
La Jolla September 2020 color is in stock now!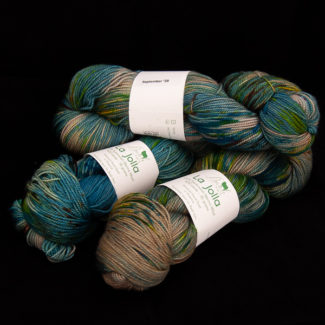 Wonderland Yarns
De-STITCH-nation Yarn Kit of the Month: the new travel colors AMSTERDAM and EGYPT join VENICE in stock now!
Stay Safe and Knit Like There's No Tomorrow!
Updating Store Hours:
We are returning to our regular Saturday hours (10:00 a.m. to 4:30 p.m.) this week. And if you missed the notification, we are now running our regular hours on Sunday as well (12:00 p.m. to 4:00 p.m.)
Here's the new total schedule until the next update:
Monday 11:00 am – 3:00 pm
Tuesday Closed
Wednesday Closed
Thursday 11:00 am – 3:00 pm
Friday Closed
Saturday 10:00 am – 4:30 pm
Sunday 12:00 pm – 4:00 pm
Beginning Knitting Class:
We will be restarting the Wednesday Beginning Knitting Class on September 16th with social distancing and precautions in place! Classes run every Wednesday (minus holidays) from 6:00 p.m. to 8:00 p.m.
2020 Fall Retreat:
We will be returning to the virtual format for the Fall Retreat and it will run from October 2nd – November 13, 2020. If you participated in the Spring Retreat, you are automatically signed up for the Fall Retreat. If you haven't signed up yet, why are you waiting? The cost is $25.00 and we will have patterns and 20% off coupons sent out to you during the event for the featured product/pattern supplies for that week. In the final week of the event, you will receive a 20% off coupon for yarn purchases from the online store (some exclusions apply). We really enjoyed the weekly ZOOM meetings and will continue those with some additions. We are currently working to add additional virtual meetings to the schedule to introduce you to yarn and pattern designers (more information coming soon!).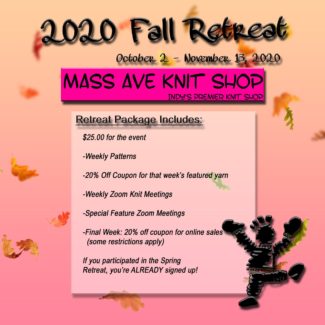 Stay Safe and Knit Like There's No Tomorrow!