Announcing 2020 MAKS Fall Retreat
Fri, Oct 2, 10:00 AM – Thu, Nov 19, 4:00 PM
Cost $25.00 for the event.
Includes Weekly Patterns and 20% discount for yarn purchases
(except Hedgehog, Liberty Wool Print and MAKS Cakes).
Anyone who signed up for the Spring Retreat will receive a free seat at the event this fall.
Truncated Business Hours UPDATED!
Adding additional hours! MAKS is currently open for order pickup on Mondays, Thursdays and Saturdays from 11-3. Limited browsing will be allowed during open business hours, to ensure your safety we will be limiting the number of customers allowed in the store at one time. You may call ahead to find the best times.
Stay Safe and Healthy
Wash your hands like you just finished
a bowl of chocolate ice cream and
you're about to knit with $200 yarn.
Stay safe and healthy, knit friends.
GRAND OPENING MAKS ONLINE
We are now accepting online orders available for shipping and curbside pickup during our truncated business hours.
I want to say thank you for a wonderful Local Yarn Shop. Day this past weekend!  Love how many of you used the online store!!
Next up is the Virtual Online Retreat.  Cost is just $25. For 6 weeks of a pattern and yarn deal each week with a special discount on the 7th week!  You can sign up on line or send in a check.  Just note that it is for the Retreat and give us your email.  I think we have chosen some really good patterns!
I am getting ready to place an order with Hedgehog Fibers!  What do you want (need)? Let me know- massaveknitshop@ameritech.net
WE ARE COLLECTING:
1. TOILET PAPER ROLLS- these are for the 2020 Mass Ave Knit Advent Calendar sweater.  If you have not purchased yours ($140) yet- DO IT NOW! Our kit is being dyed by indie dyer  CREATED FOR YOU BY LAURA.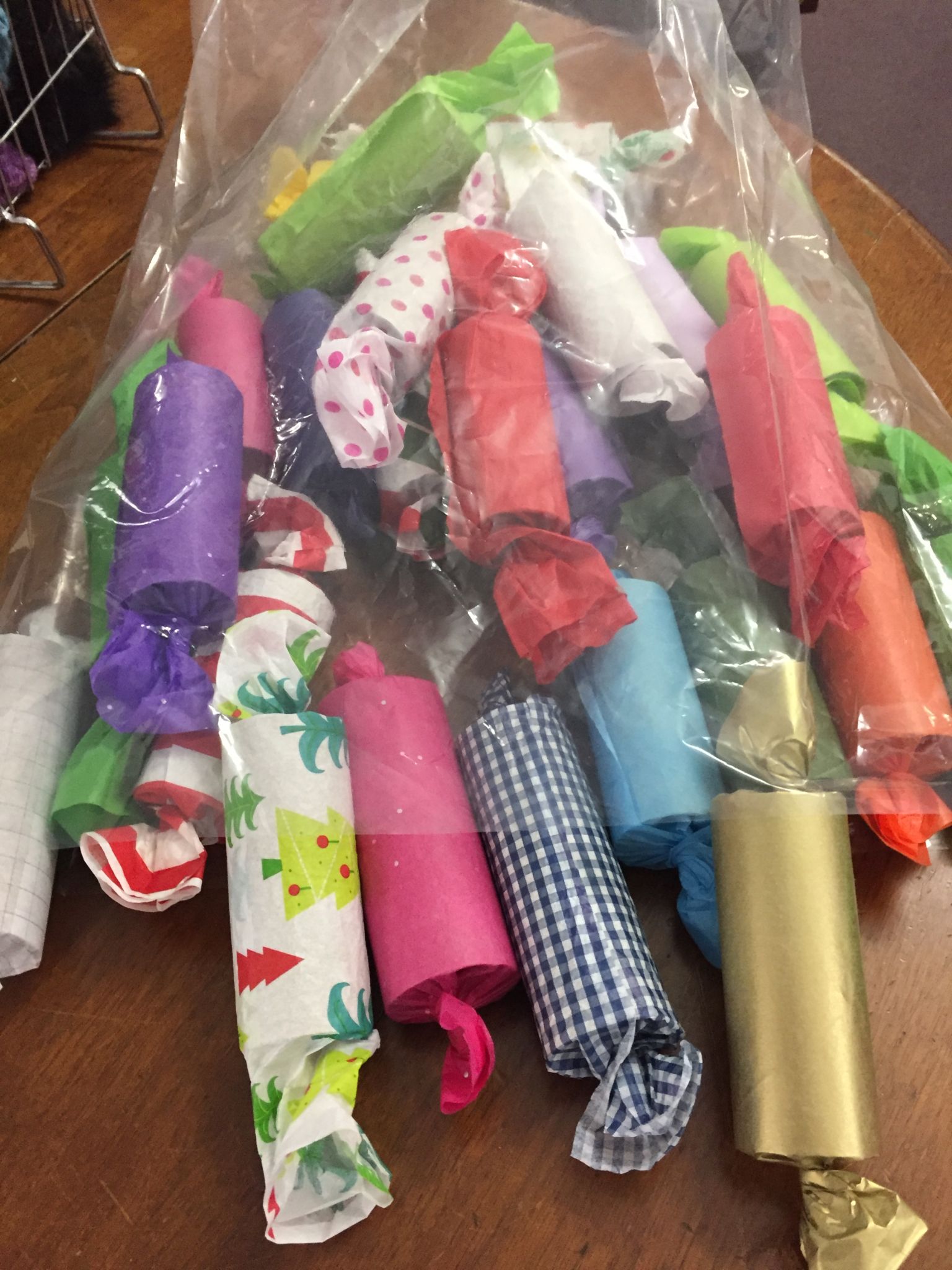 2. We are collecting the plastic shopping bags for 2 causes- food pantry and the group making sleeping mats for the homeless.  PLEASE MAKE SURE THEY ARE CLEAN.
3. YARN CLIPPINGS- We are saving clipping to send to Hedgehog fibers to put in their new DK TWEEDY yarn.  Bring yours in rather than tossing them out.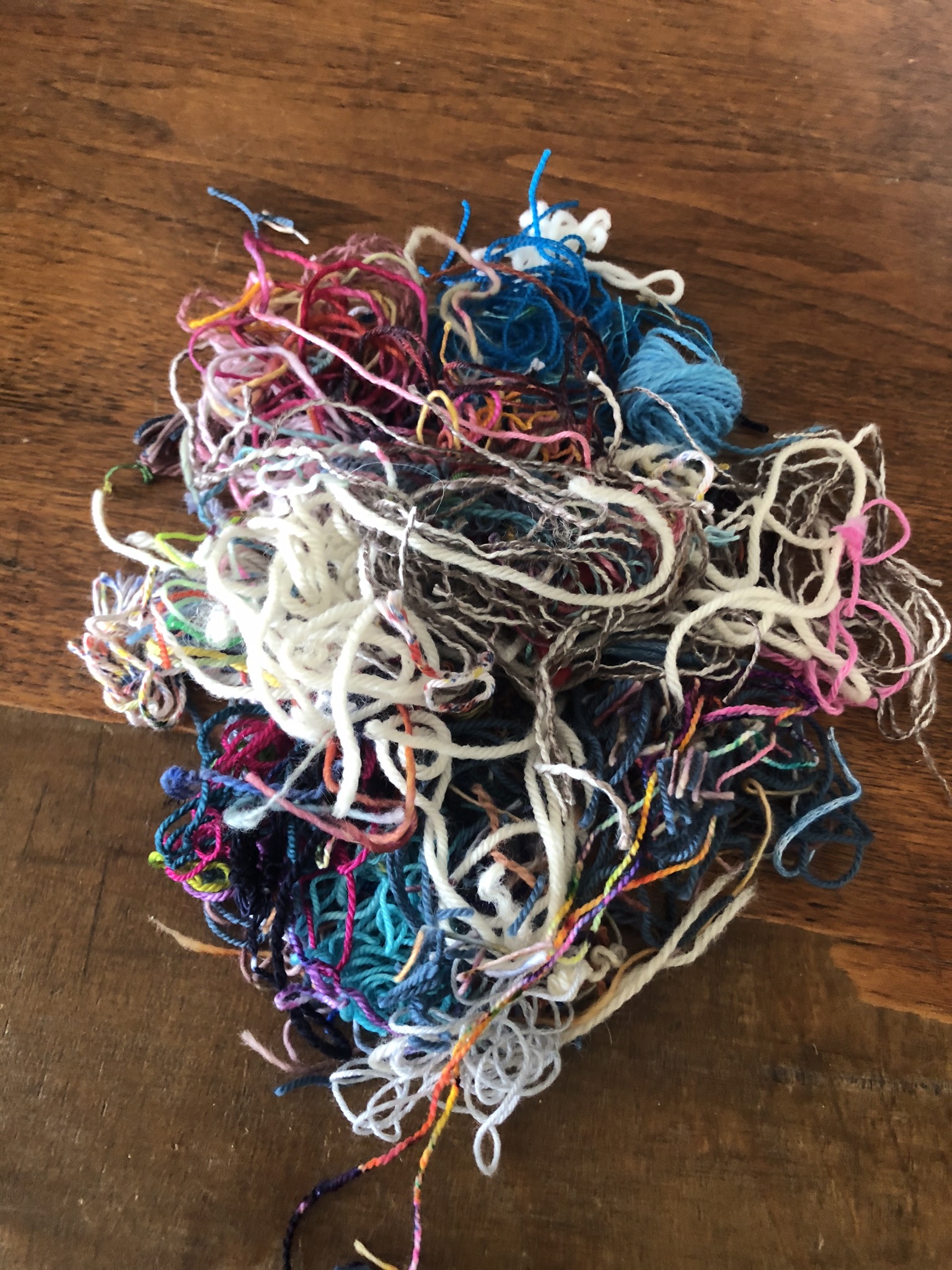 4. October is right around the corner.  It is time for our annual collection of socks for Horizon House.  Sock are the most requested item for the homeless.  next time you are out, please consider grabbing a package of sockets for the homeless.
Reminder- Beginning Knitting will start up again this wed from 6-8  Masks mandatory and we have lots of hand sanitizer! 6-8 pm.
Stay safe!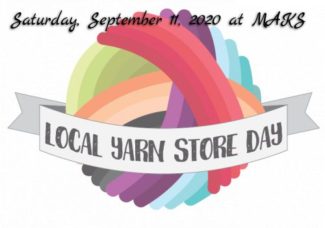 THIS SATURDAY, SEPTEMBER 12, 2020 YOU CAN SHOP ONLINE, TAKE ADVANTAGE OF THE SALE,
ARRANGE FOR PICKUP OR SHIPPING AND GET 10% OFF YOUR ENTIRE ORDER WITH THE COUPON CODE: LYS2020
Here is the list of prizes you can get with your purchases from our lovely vendors celebrating you and us (I realize I'm tossing a lot of pictures at you on this email, so please click the pictures to see the original large version of the picture):
Plymouth Yarn is offering a free pattern by Little Nutmeg Productions designed by Meghan Jones with ANY purchase of Plymouth Yarn. You will receive a code from the shop to claim your pattern.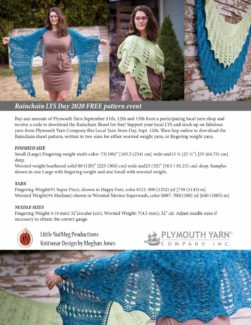 Blue Sky Yarns is offering with any BSY Yarn purchase, one free pattern from their site, or their Ravelry Collection with code from the shop.
Berroco Yarns has pulled out all the stops, celebrating LYS all week long with online events leading up to the sale on Saturday. Please check out their Facebook and Instagram accounts for details and events!
Malabrigo is offering a selection of one of five patterns for free with any Malabrigo purchase, this one is also by code as well.
Please note, the codes going out for additional vendor giveaways are time-sensitive, so we will reach out to you even before your order is shipped or picked up so that you don't miss out on the free stuff! Make sure your contact information is on your order (email and or phone).
Now for the Sad News:
We are currently working with Square to clear up a bug report with choosing to ship or pick up an order. Until this is solved, if you are charged for shipping but are wanting to pick up your order, please put a memo on your order. We will remove the shipping charges on the back-end before processing your charges to your credit card company. We sincerely apologize for this inconvenience and we're hoping to have this corrected as soon as possible.
Thank you for being a part of our family at Mass Ave Knit Shop, because you really are the reason we get to celebrate LYS Day 2020.
As always, stay safe and knit like there's no tomorrow,
Dru