HAPPY NEW YEAR FROM MAKS
The store will be closed January 1st – January 3rd. We wish you the best for the new year and will see you back in the store on Saturday January 4th at normal business hours.
The calendar may reflect classes available during the New Year's holiday.
Please note that all classes during this time have been cancelled.
SPRING RETREAT
Cost $25.00 for the weekend.
Includes Event Bag, Patterns and 20% discount for yarn purchases
(except Hedgehoge, Liberty Wool Print and MAKS Cakes).
More details to follow.
ROVING INDIANA
Explore the yarn trail! February 28 – March 9, 2020.
Order your special edition yarn and
passport beginning January 31, 2020.
JANUARY OVERNIGHTER
Join us on January 11, 2020 for our Overnighter.
Cost $20.00 and a bring a snack to share.
We'll start at 7:30 p.m. till ??
New ( for us) from Brediculous Yarns , and indie dyer from Baltimore, is a dk weight with a little metallic!! I just love her colors!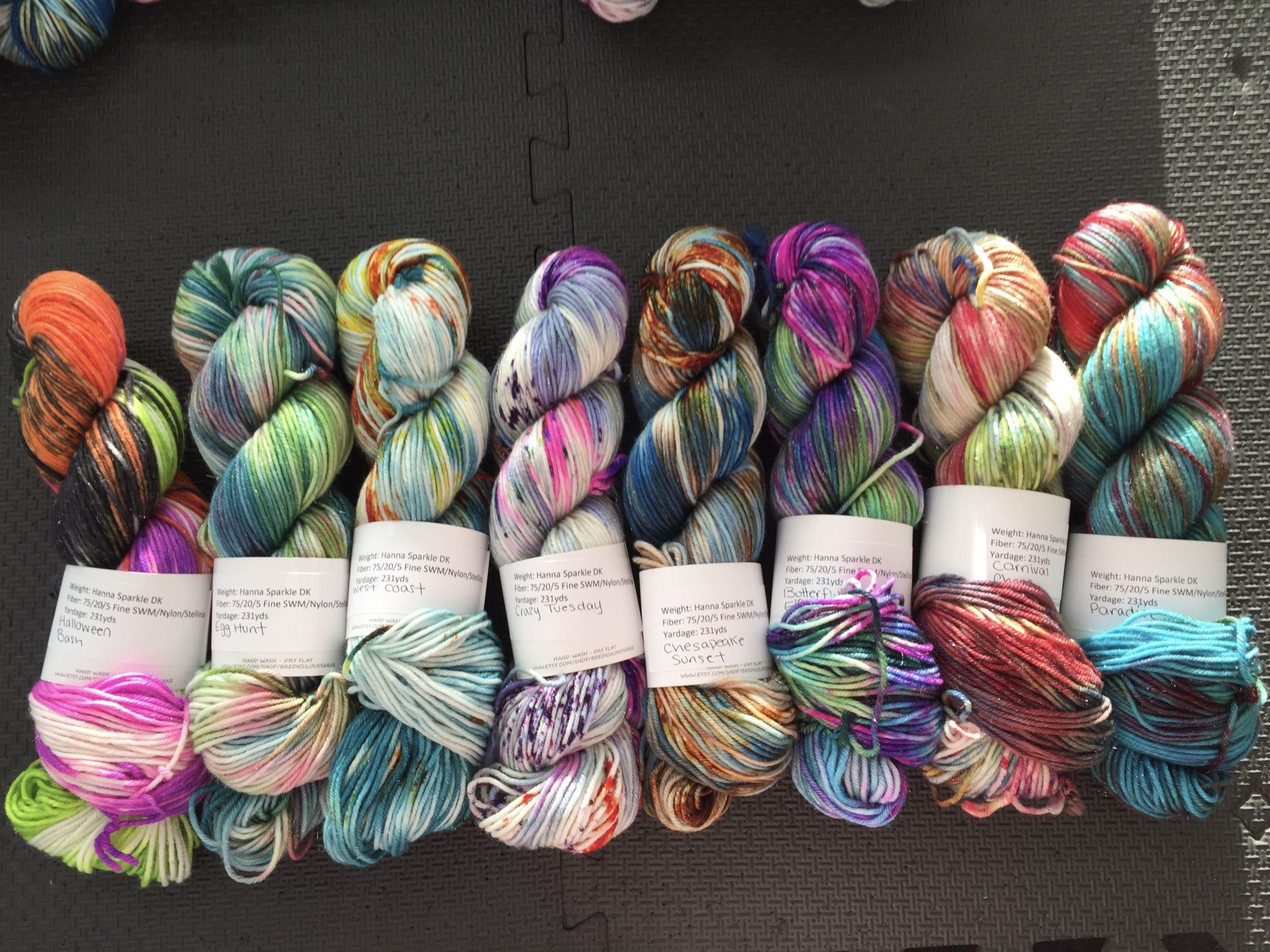 Stitch Together Monthly Yarn!! Kayanna will dye a different yarn in a new colorway only available in select shops! And we are one of them! This month., January, is Targhee Sock! Targhee are an American Sheep Breed! Limited stock Ths would make a beautiful sweater!!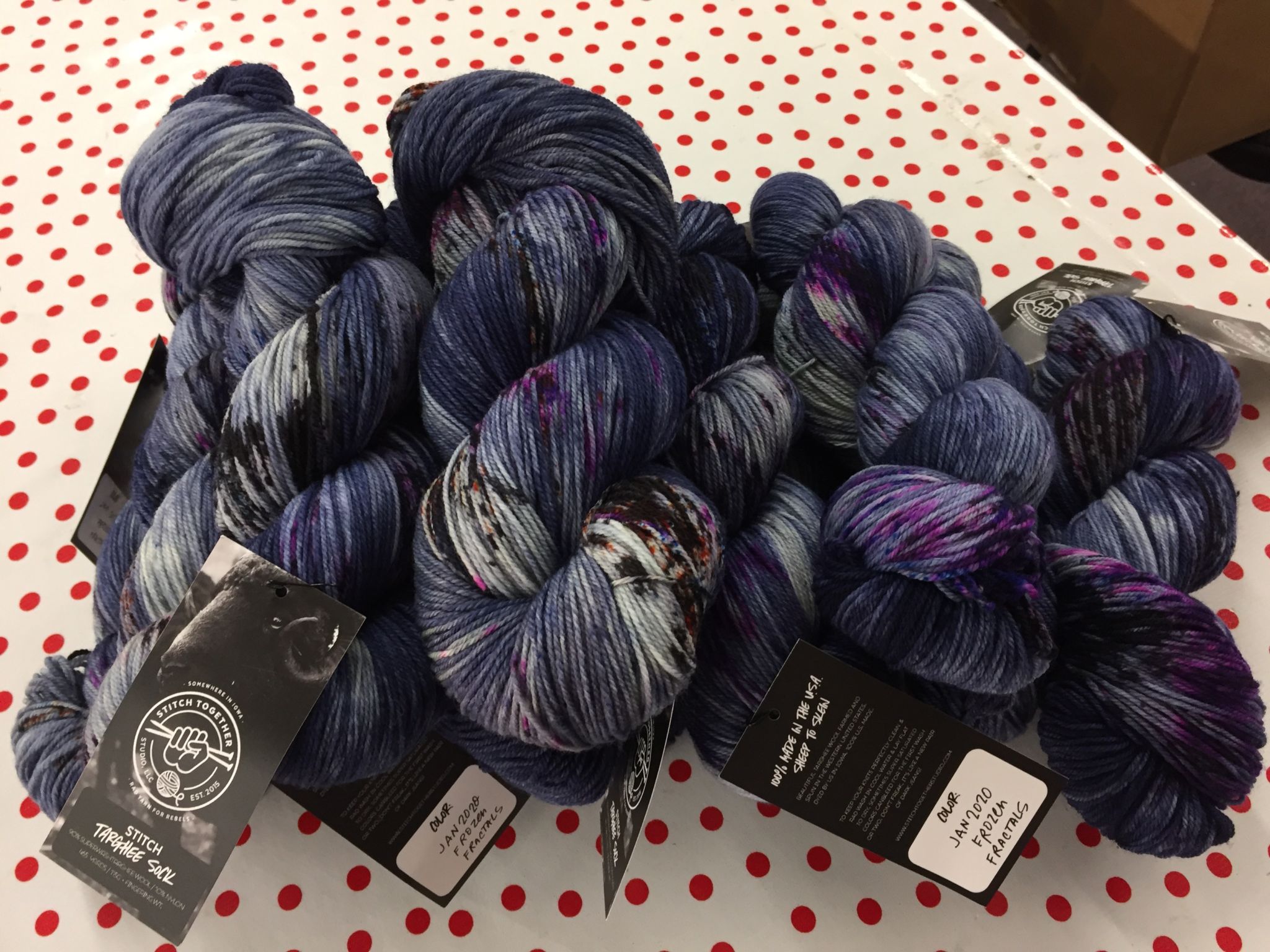 Wonderland Yarns
20 mini skein!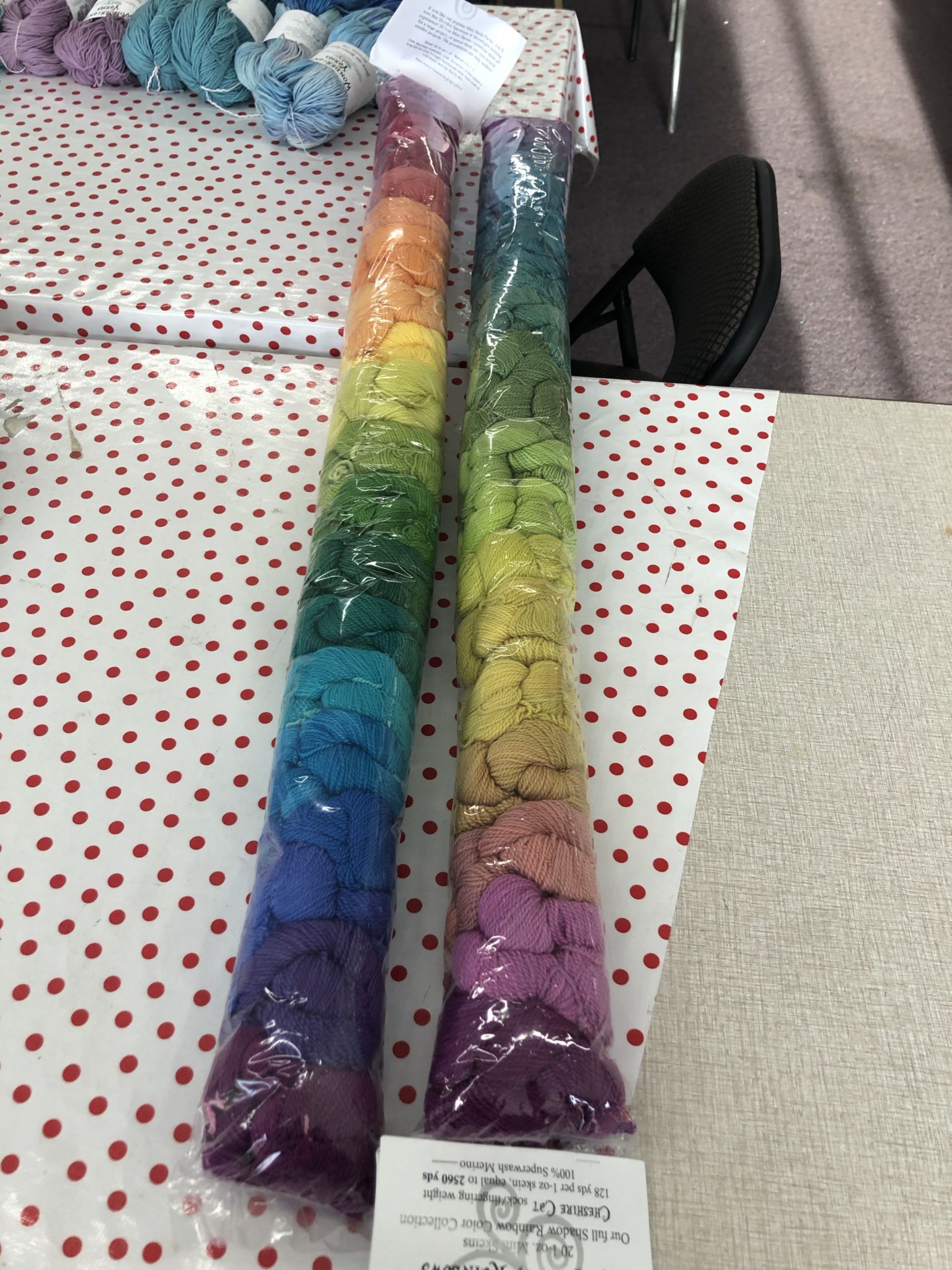 I want to use this for the Westknits pattern Trianglegram!!!! I only have 2 of these kits, but I will surely be ordering more!!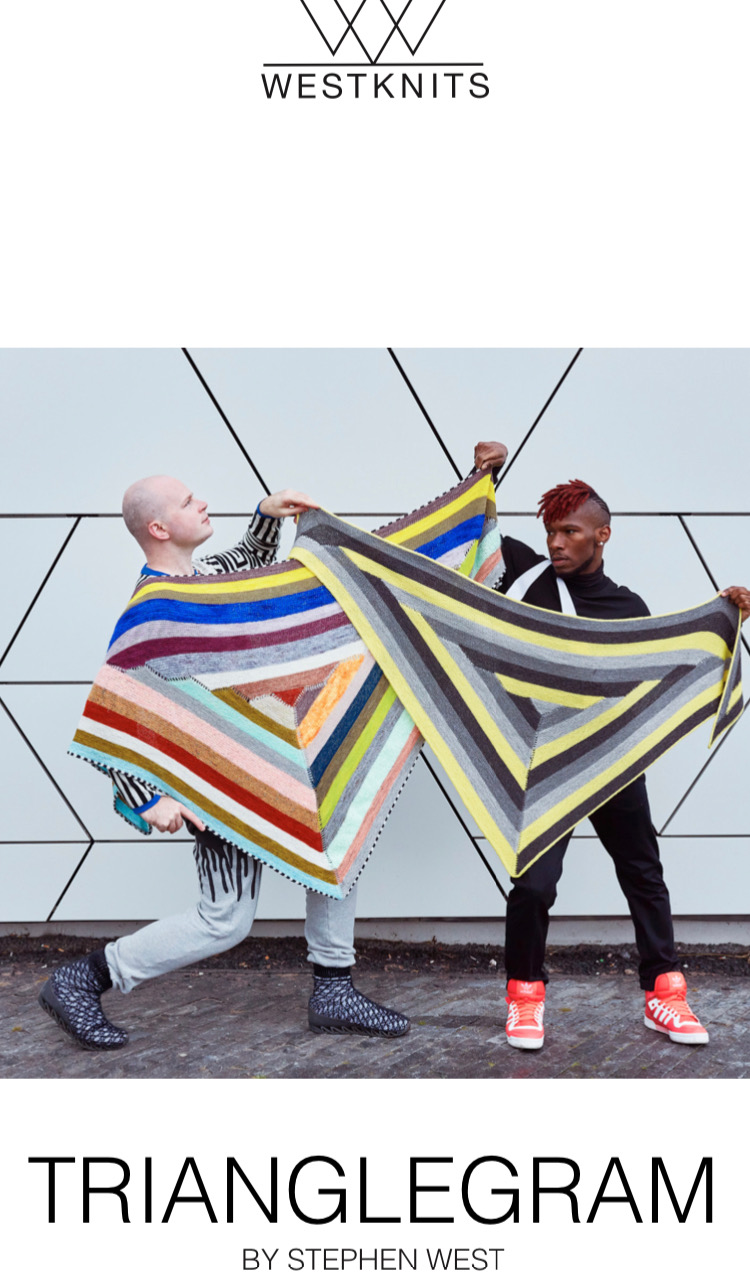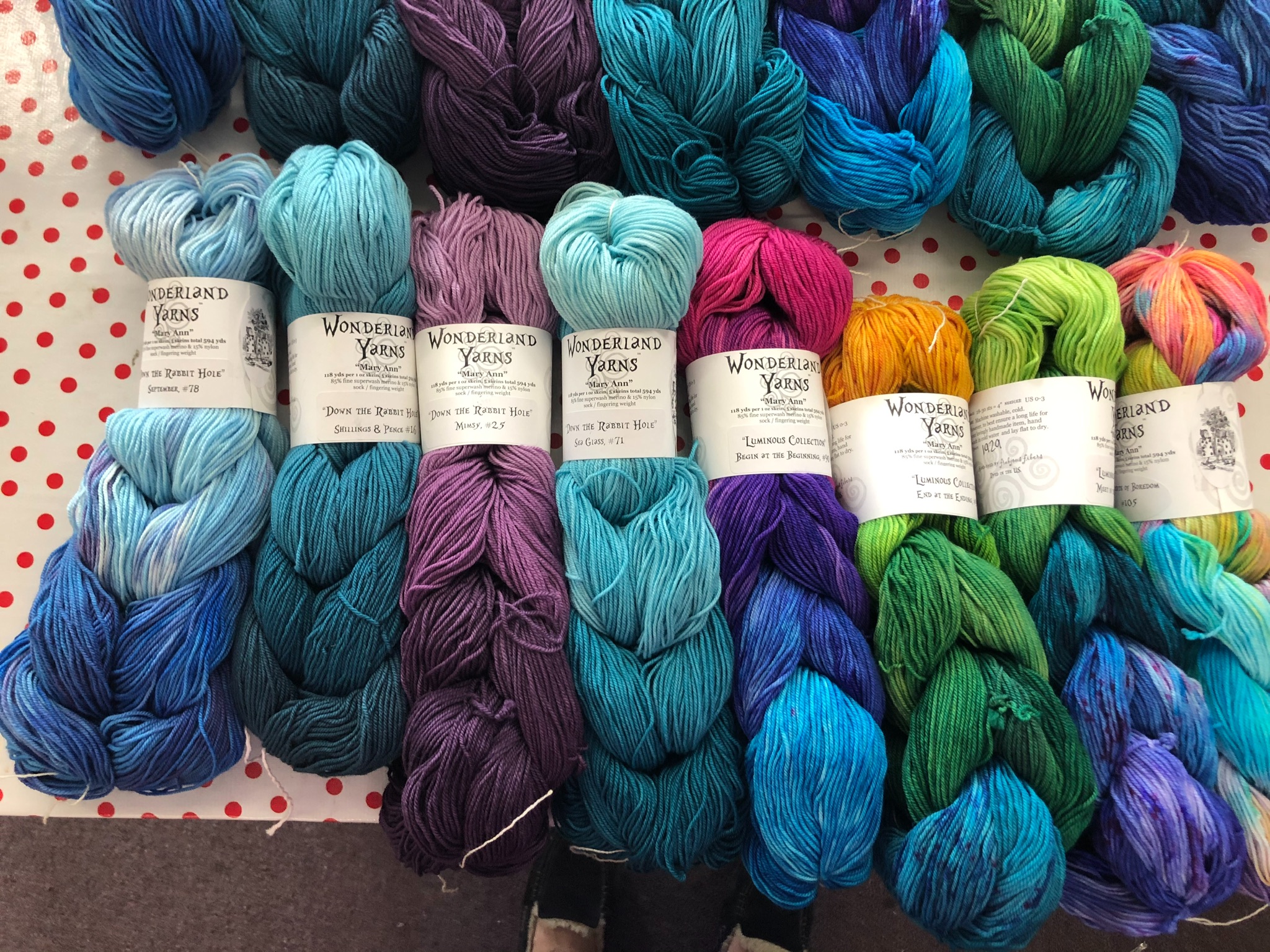 5 skein braids!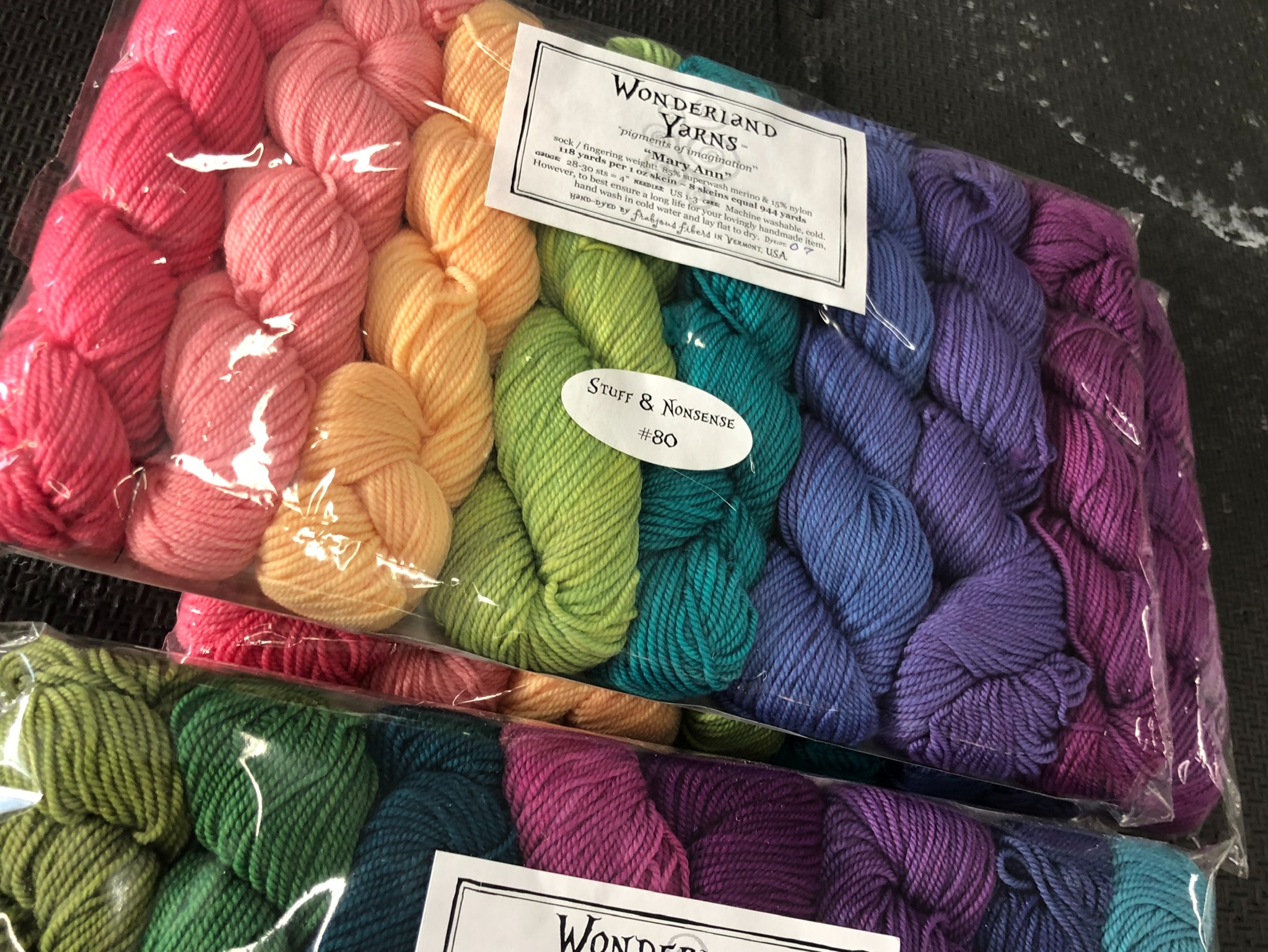 8 skein kits!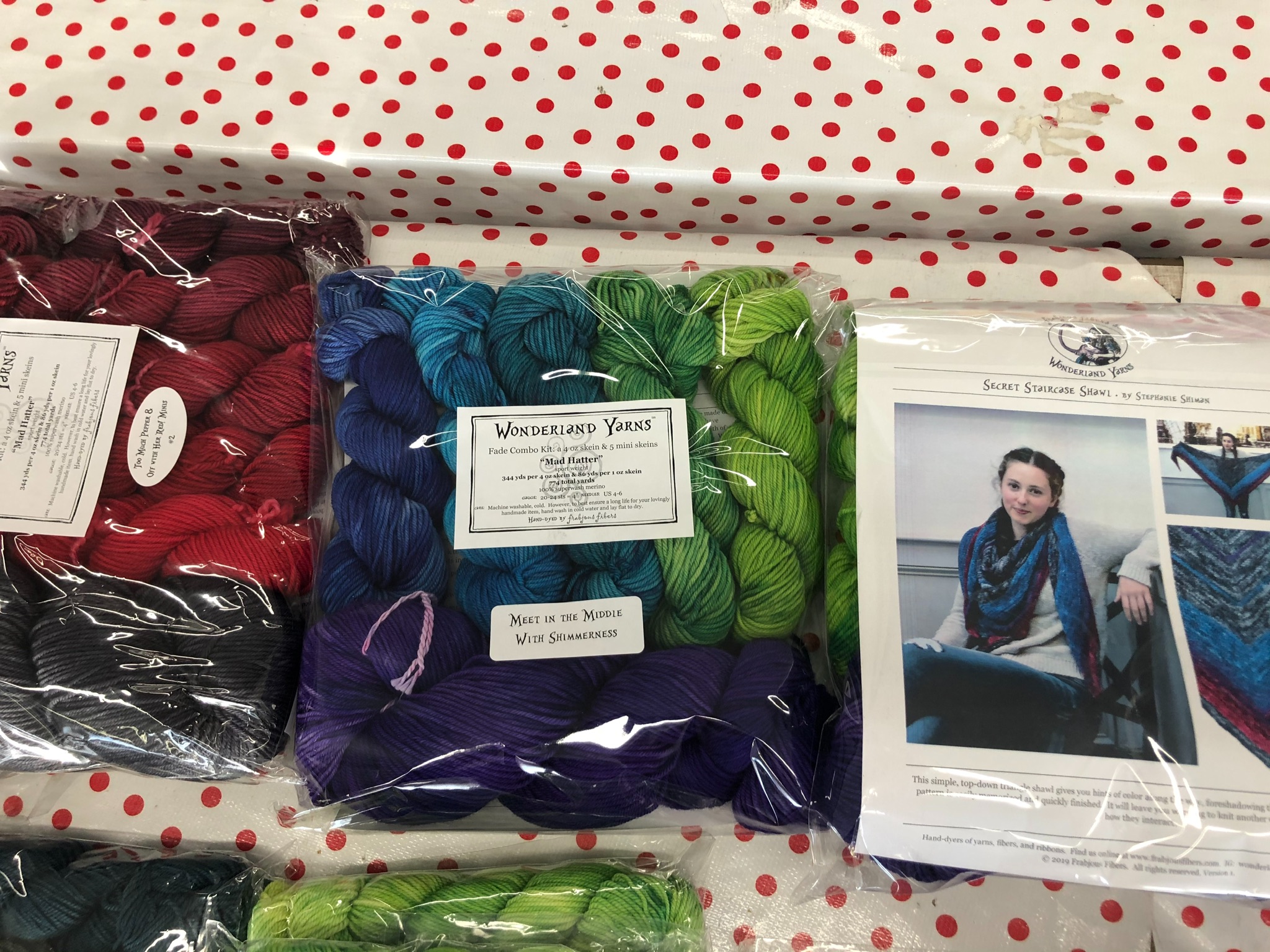 I am so. In love with this shawl pattern and kit!!
Perfect Toy Bags! -Foxy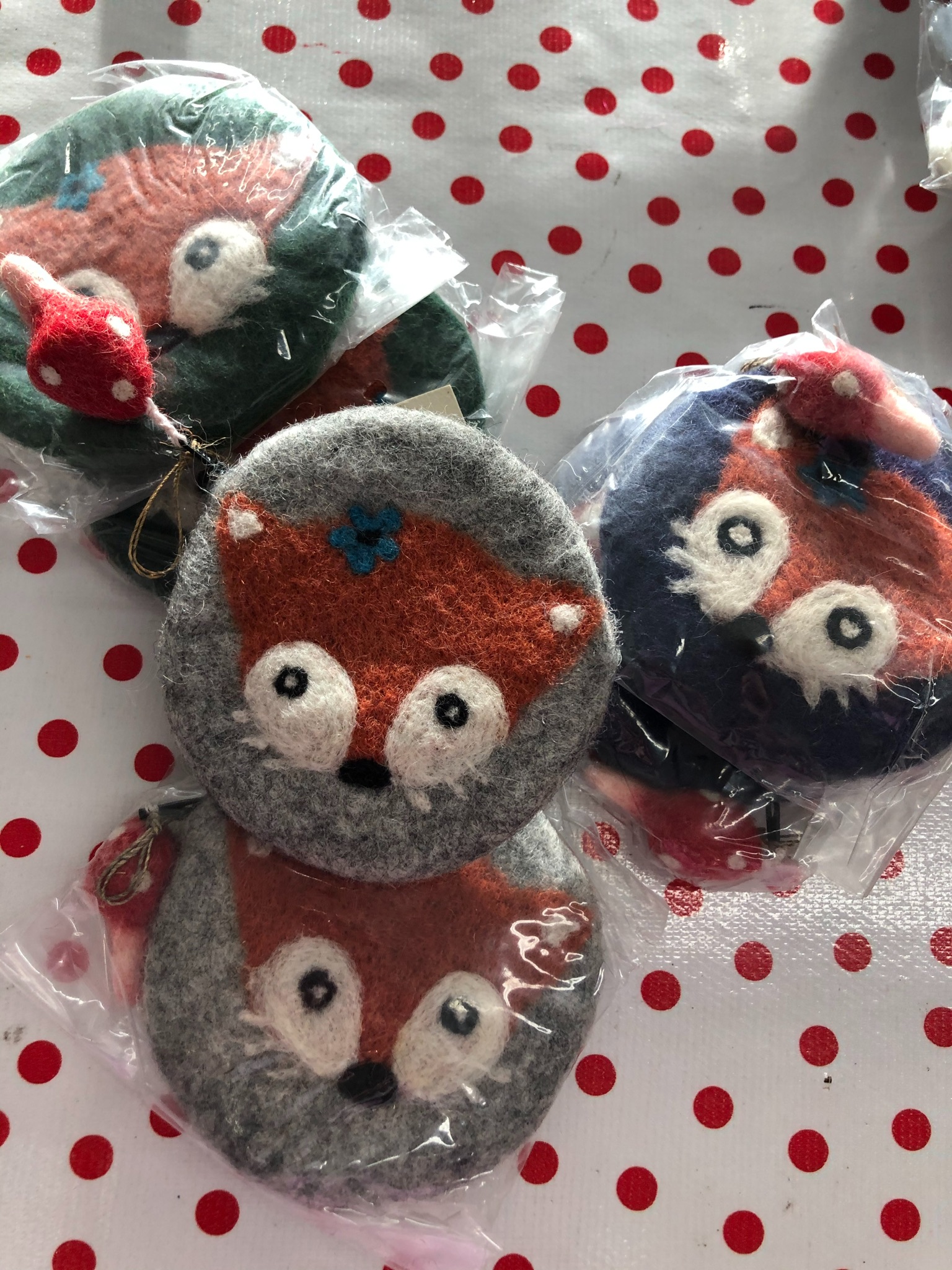 Birch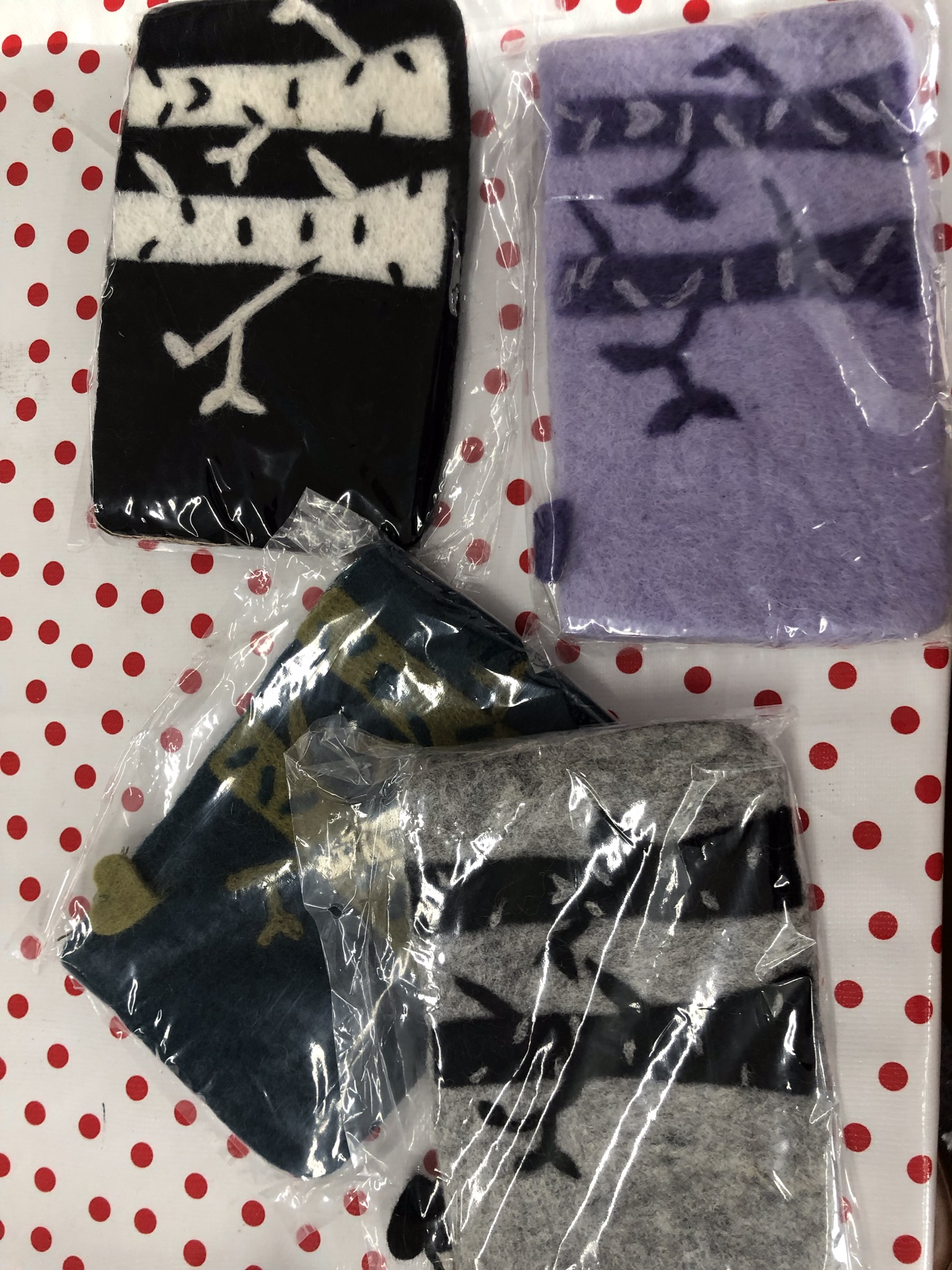 Leaves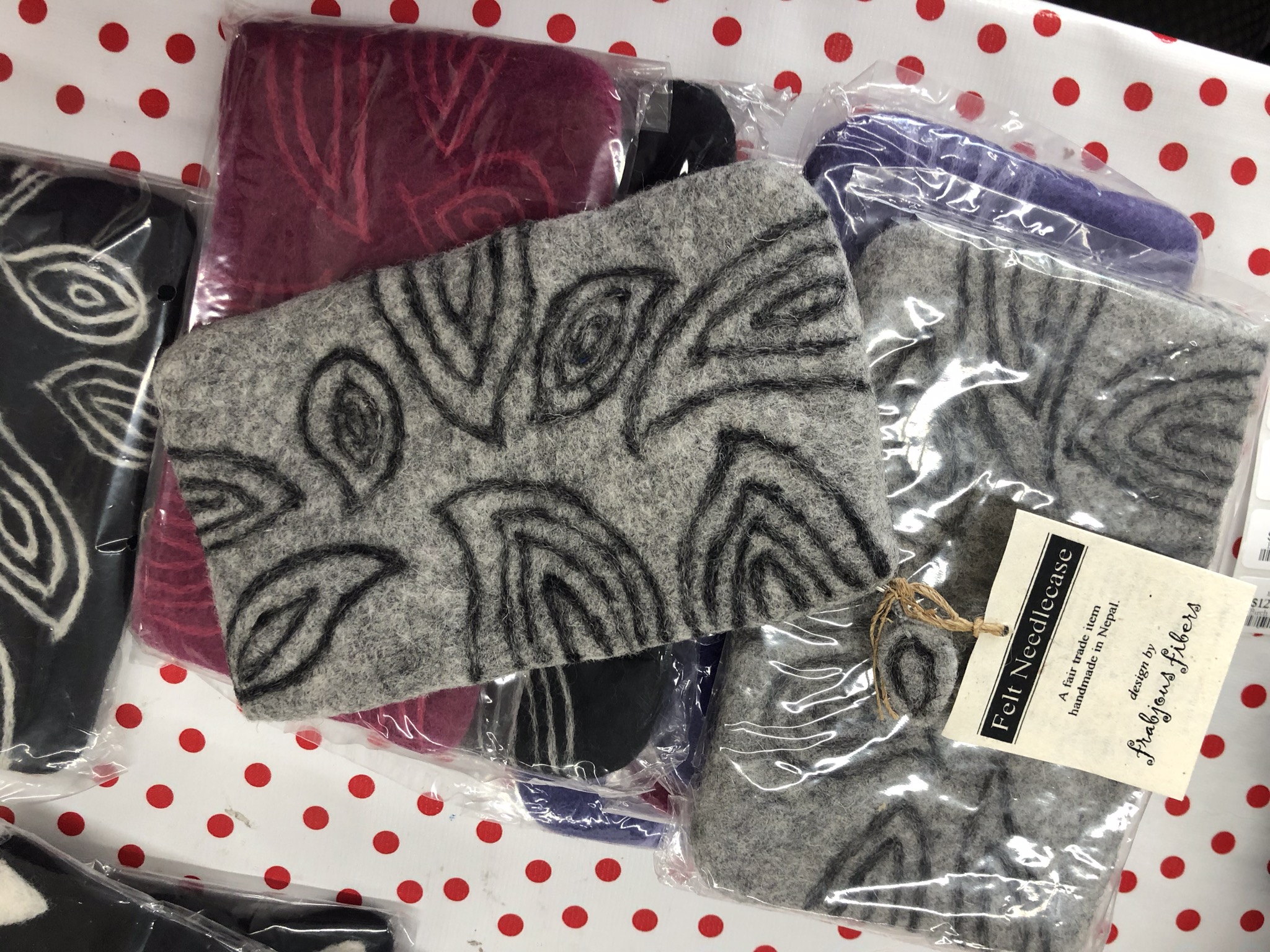 Kitty!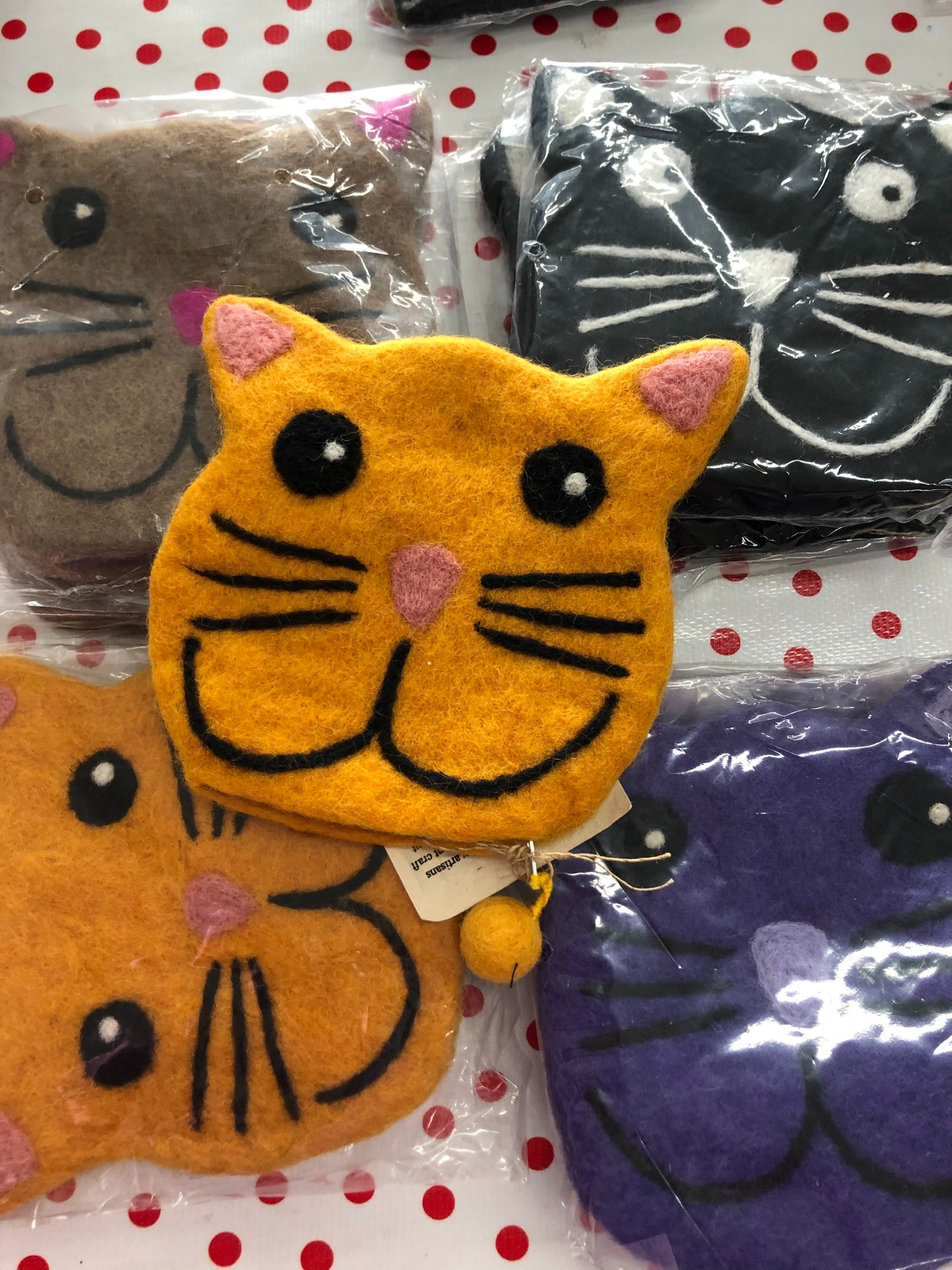 OVERNIGHTER THIS SATURDAY- JANUARY 11TH!! SEE YOU THEN!