Truncated Business Hours UPDATED!
Monday 11:00 am – 3:00 pm
Tuesday Closed
Wednesday Closed
Thursday 11:00 am – 3:00 pm
Friday 11:00 am – 3:00 pm
Saturday 10:00 am – 4:30 pm
Sunday 12:00 pm – 4:00 pm
Happy Wednesday Knit Friends:
Upcoming Events you should mark your calendar for: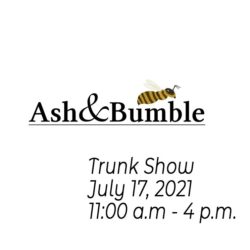 This weekend, we will have a one-day Trunk Show with Ash & Bumble a small batch hand-dyed yarn company based right here in Indianapolis. They work with ethically sourced fiber from mills around the world and add their own with unique dyeing methods. The show will be in-store only, this Saturday, July 17th, 2021 from 11:00 to 4:00 p.m.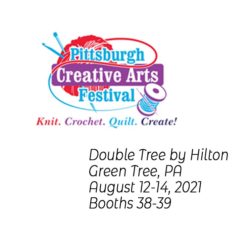 Next month, we will be at the Pittsburgh Creative Arts Festival at the DoubleTree by Hilton in Green Tree, PA. on August 12-14th, 2021. It's been forever since we did a booth show and what better way than to work with Laura Regan as she takes over the show and expands it in the future. Come see us in booths 38-39!
Announcing special hours for our MAKS Summer Sale (25% all instore yarn purchases):
Thursday 11:00 a.m. to 3:00 p.m.
Friday 11:00 a.m. to 6:00 p.m.
Saturday 10:00 a.m. to 4:30 p.m.
Sunday Noon to 4:00 p.m.
And online, remember, our MAKS SUMMER SALE runs from 12:01 a.m. Thursday to 11:59 p.m. Sunday!
MAKSSSUMMER21 is your online code to 30% off all online yarn purchases excluding MAKS Yarns, Advent Calendars, and Leading Men Fiber Arts.