Here is the first class project for Dru's weaving class!
Beginning Weaving –
Saturday-MARCH 28, 1-4:30
*new class date*-
Saturday-APRIL 4, 1-4:30
-5 spaces in this class-
Cost: $25 plus materials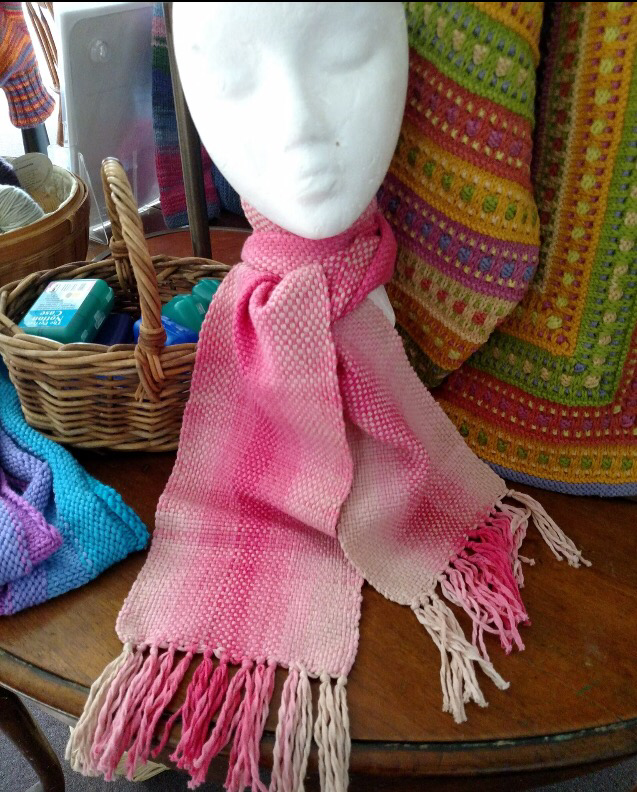 -NEXT LEVEL CLASS-
Houndstooth Weaving-
YOU MUST TAKE BEGINNING WEAVING TO TAKE THIS CLASS!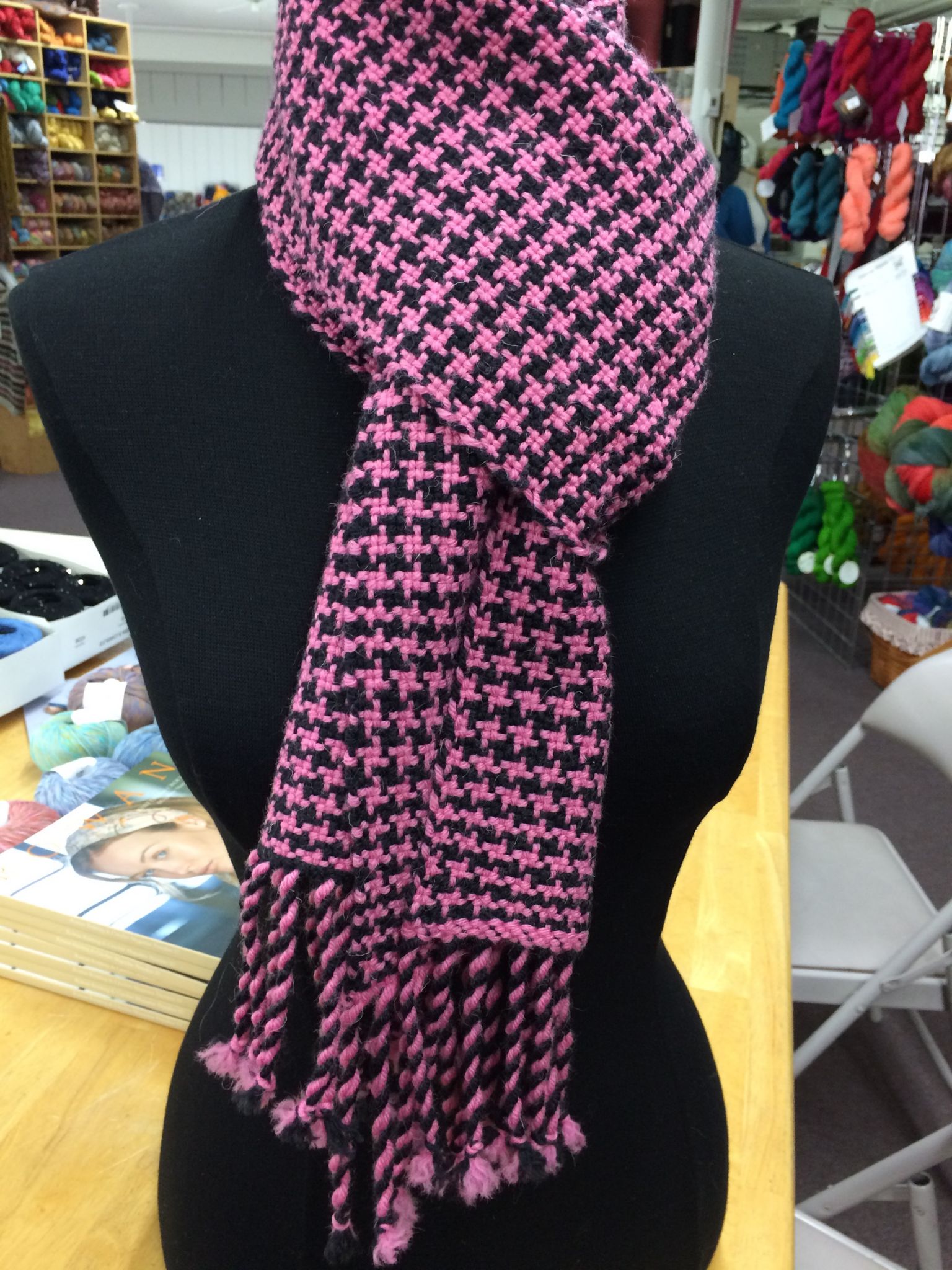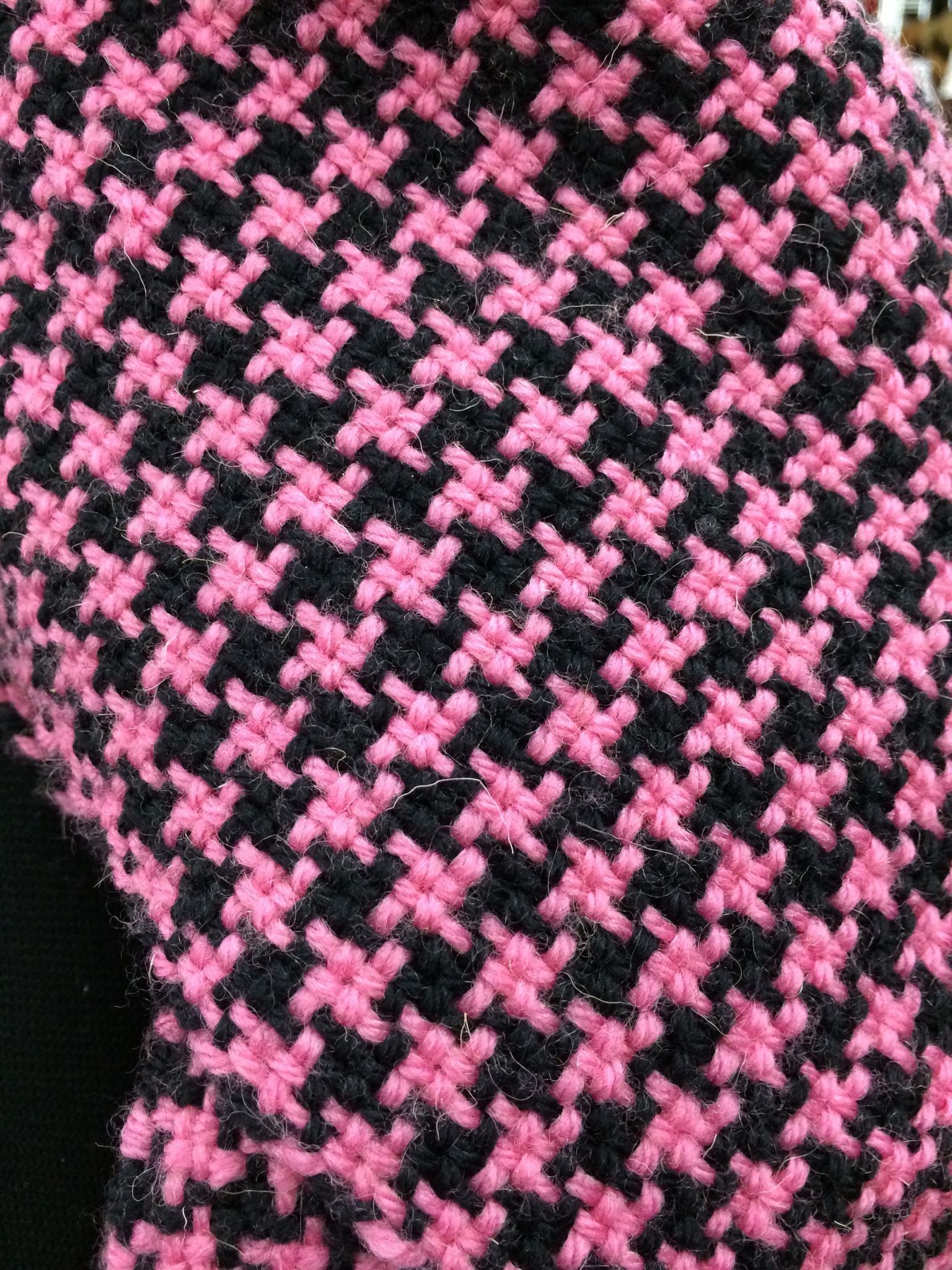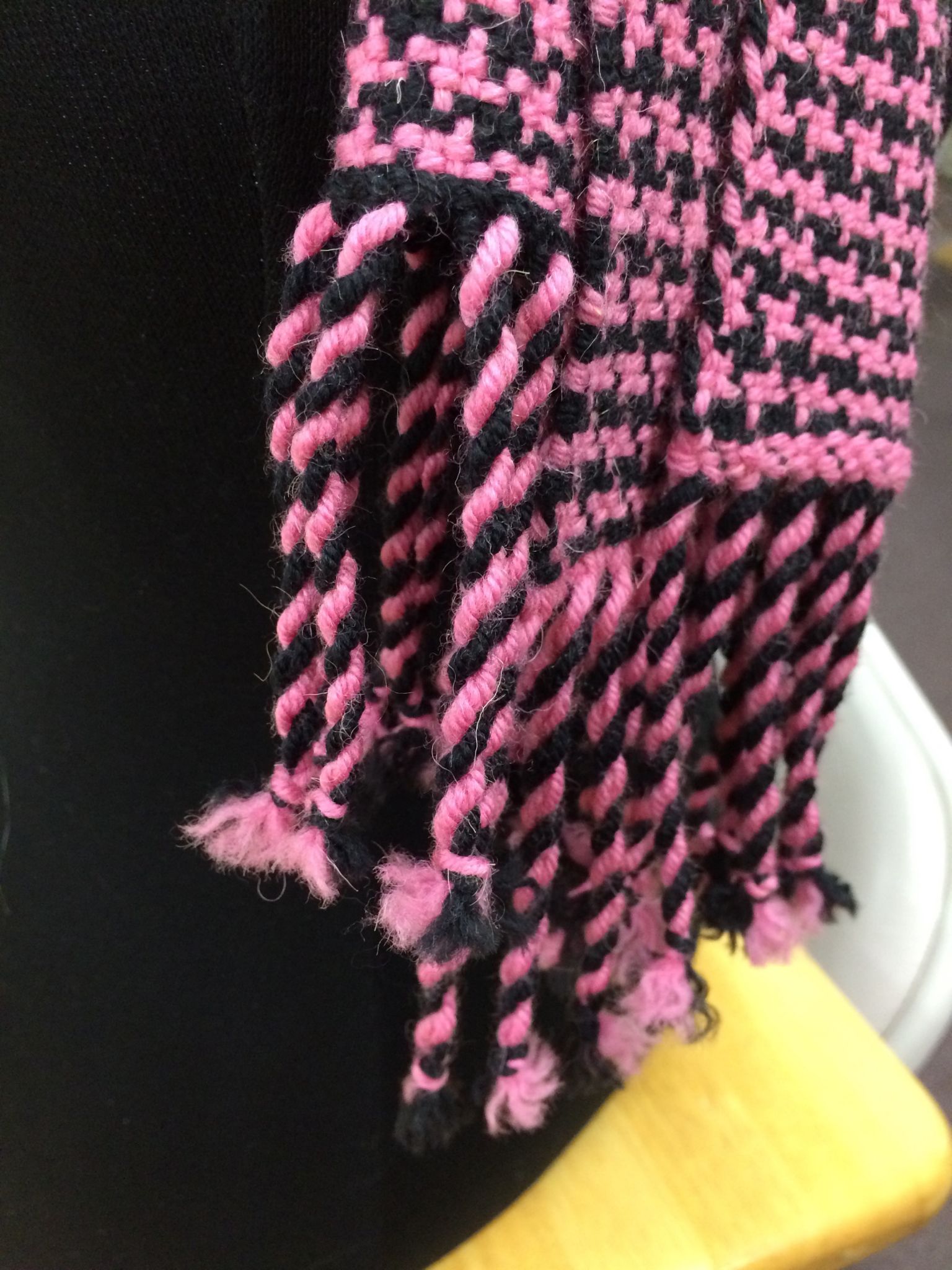 We will set dates for this class in the next couple weeks- you must take beginning weaving to take the Houndstooths weaving class!
New colors of BELLE CHENILLE-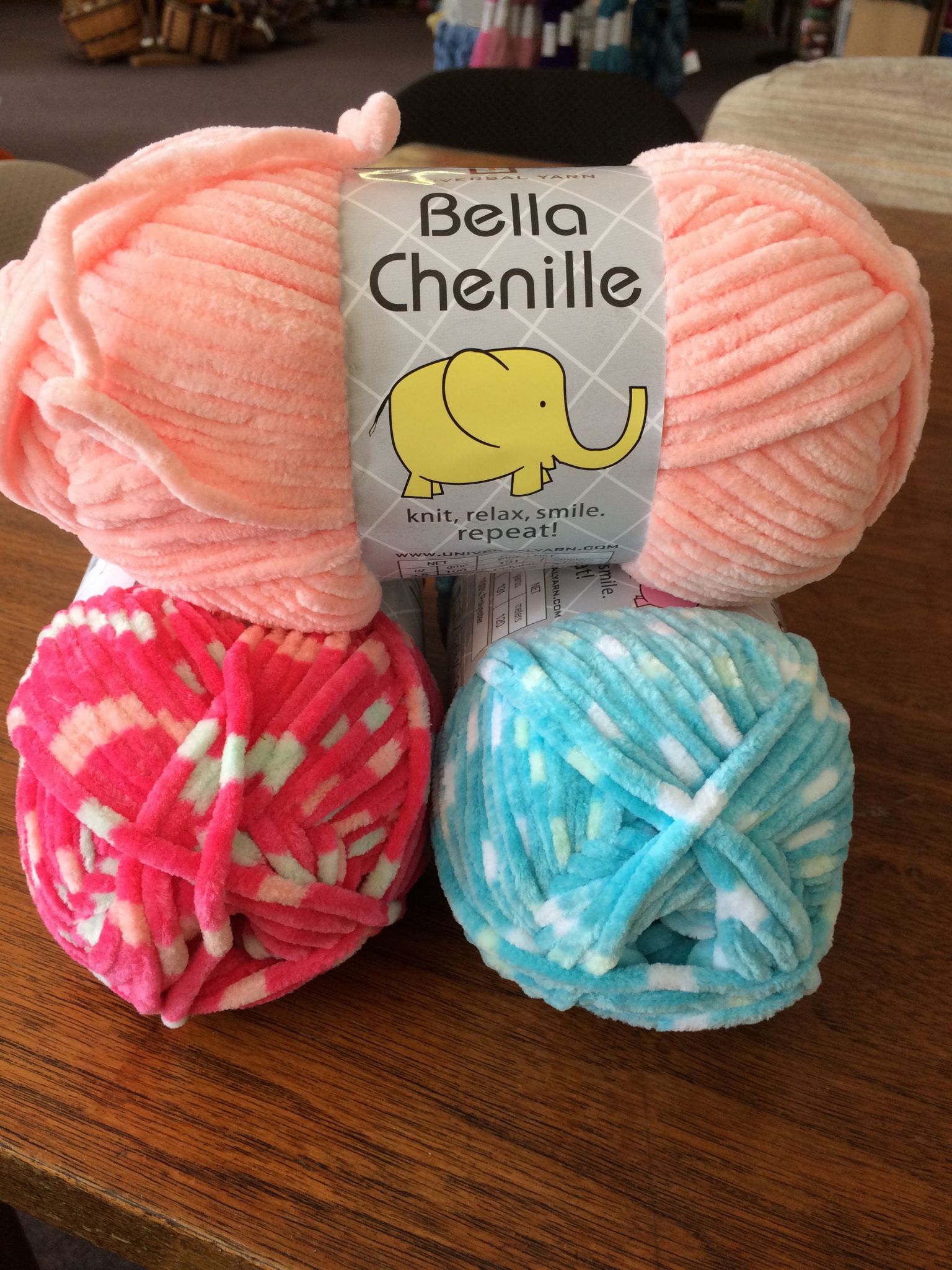 I finished the MYSTERE KNIT ALONG!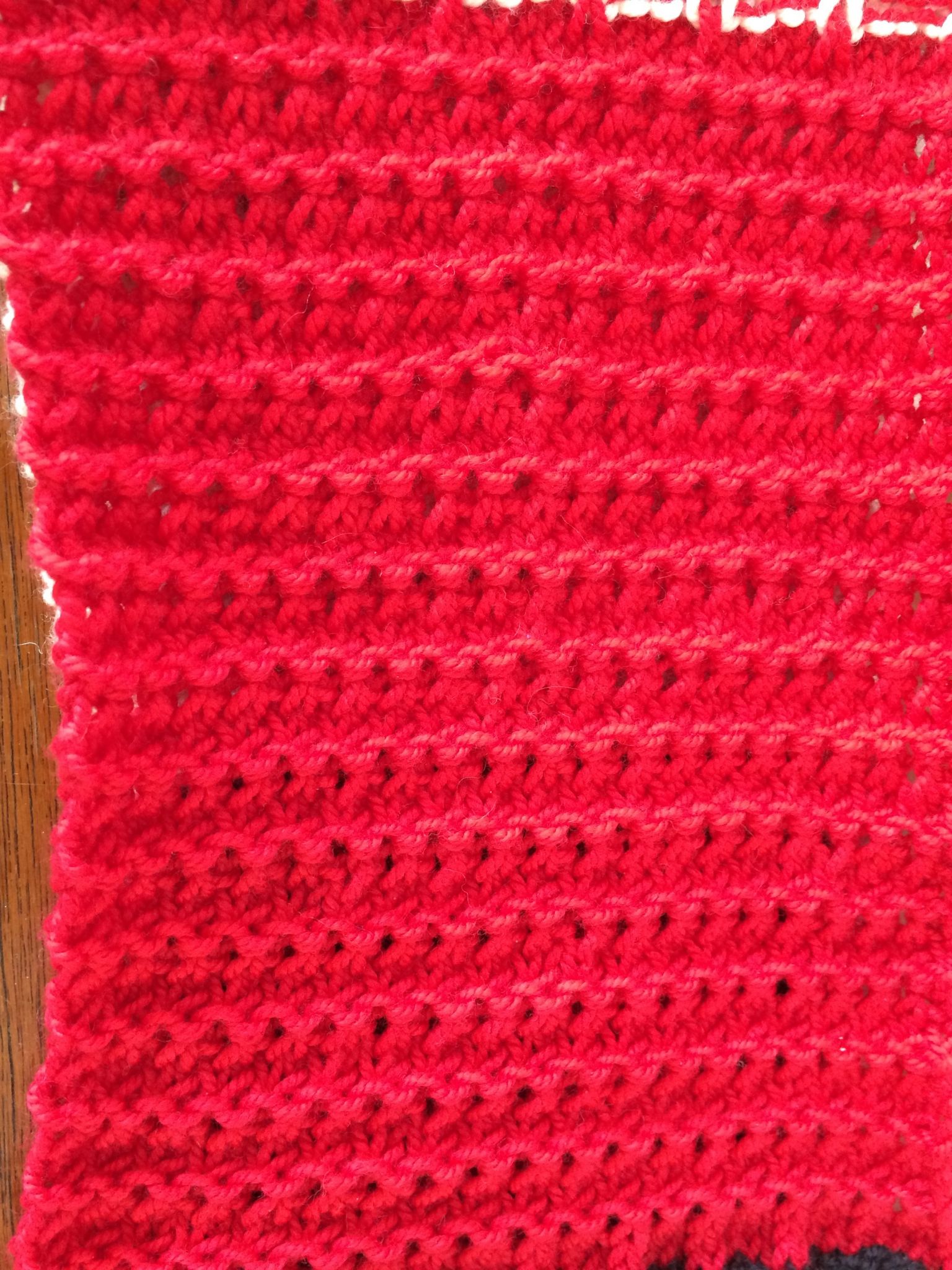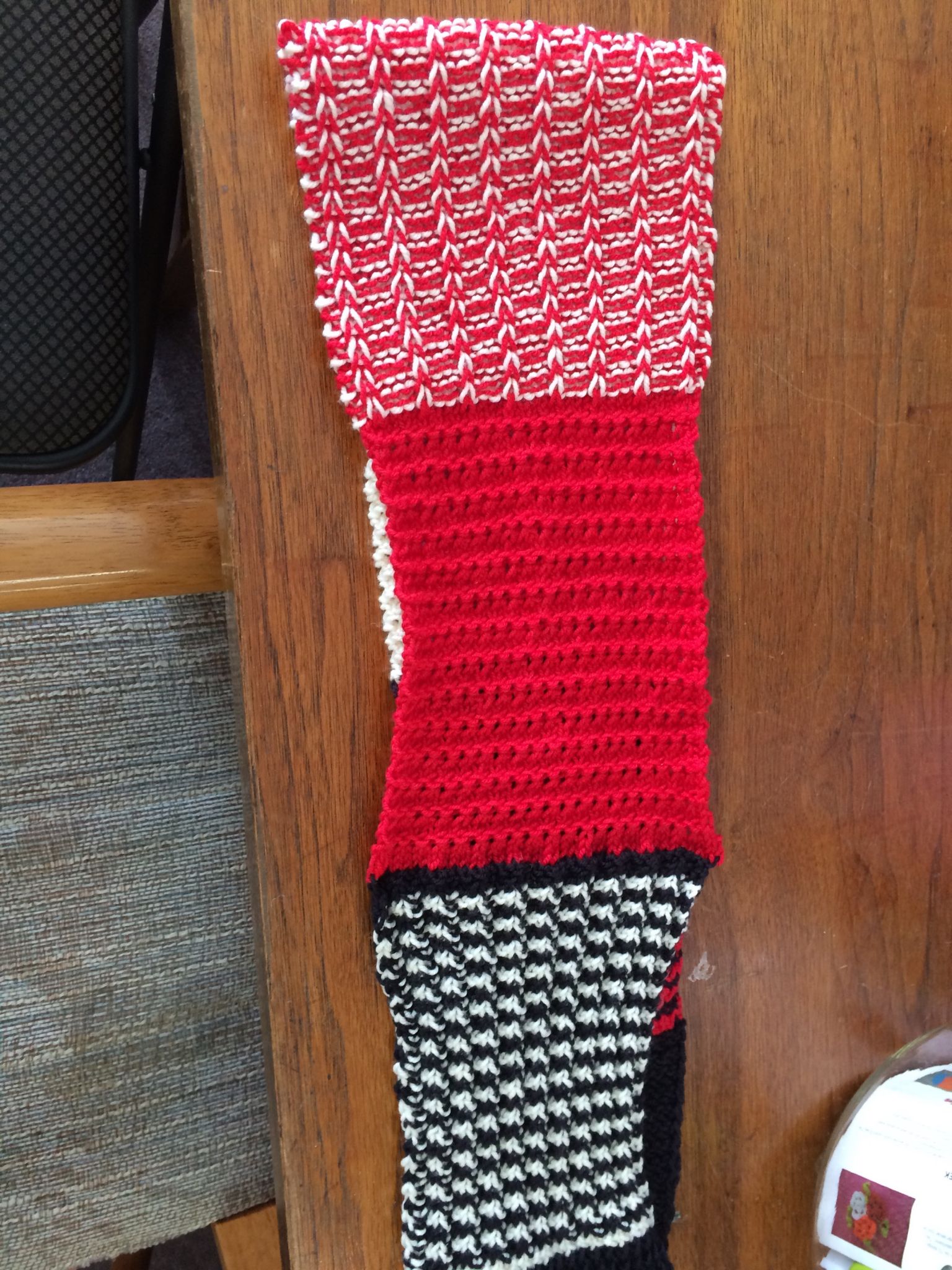 Thanks Cindy for modeling for me!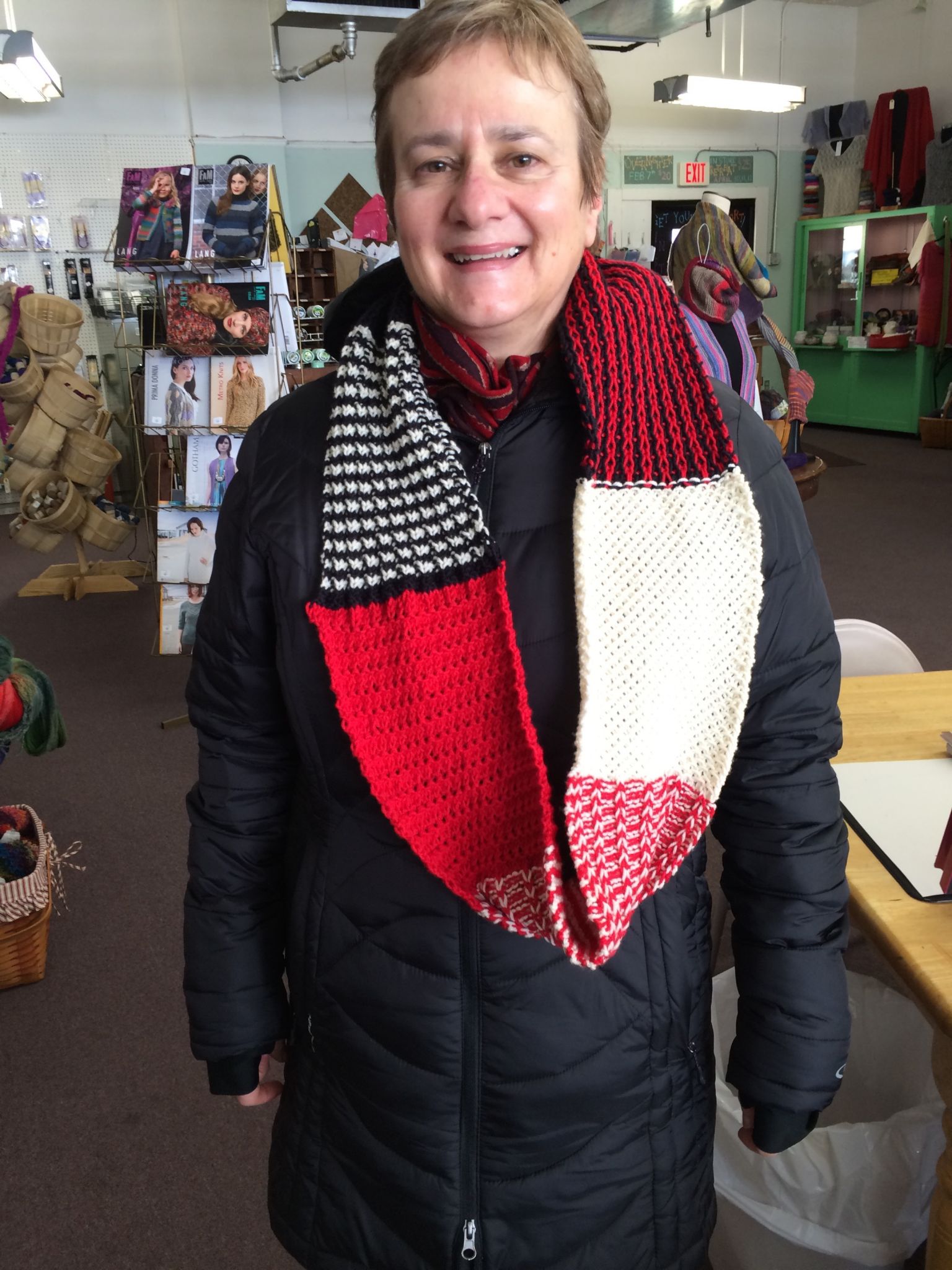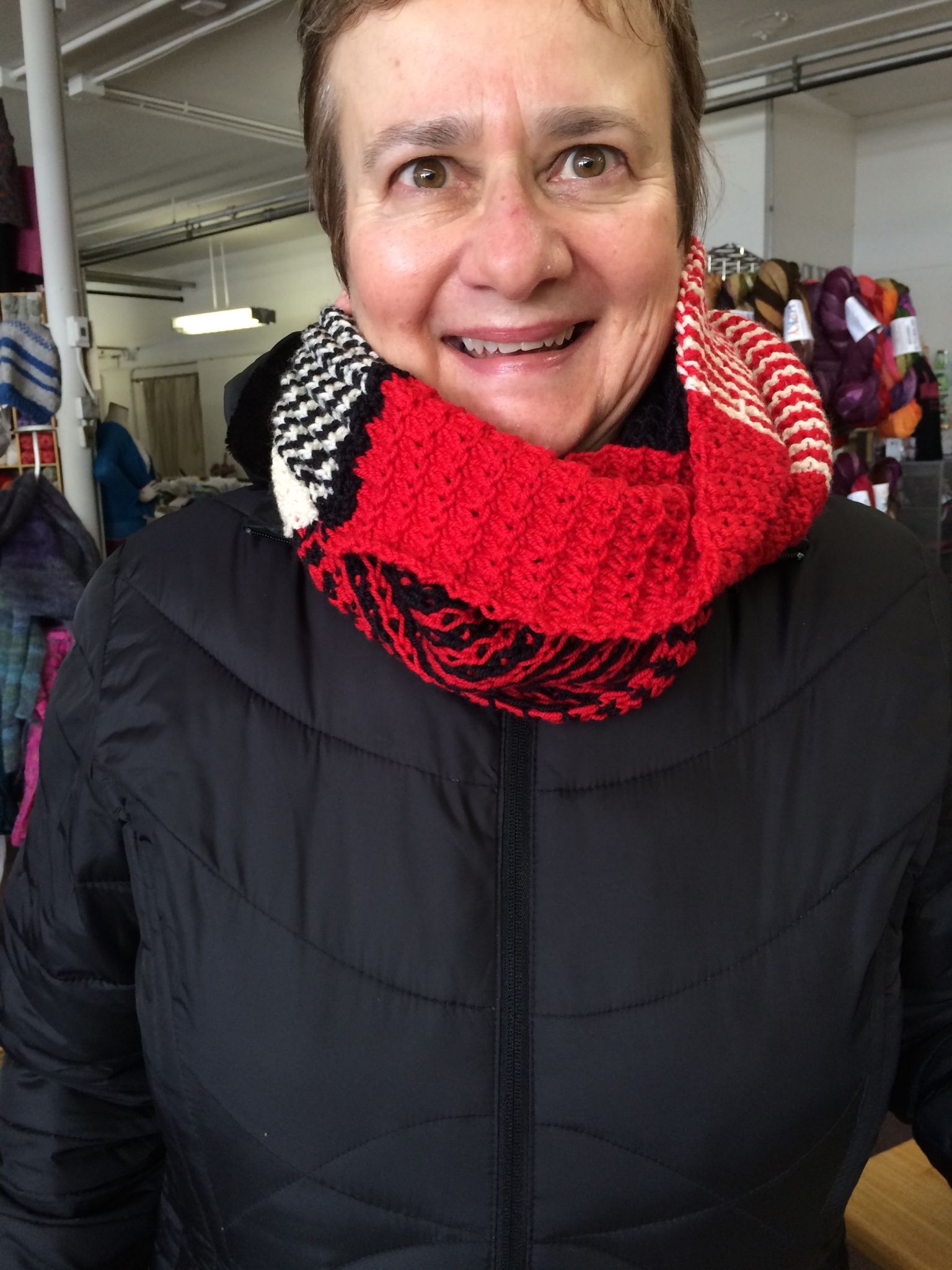 DONT FORGET THE YARN CRAWL STARTS THIS FRIDAY!!