THIS WEEKS CLEARANCE DEAL IS PLYMOUTH YARNS VIENTO!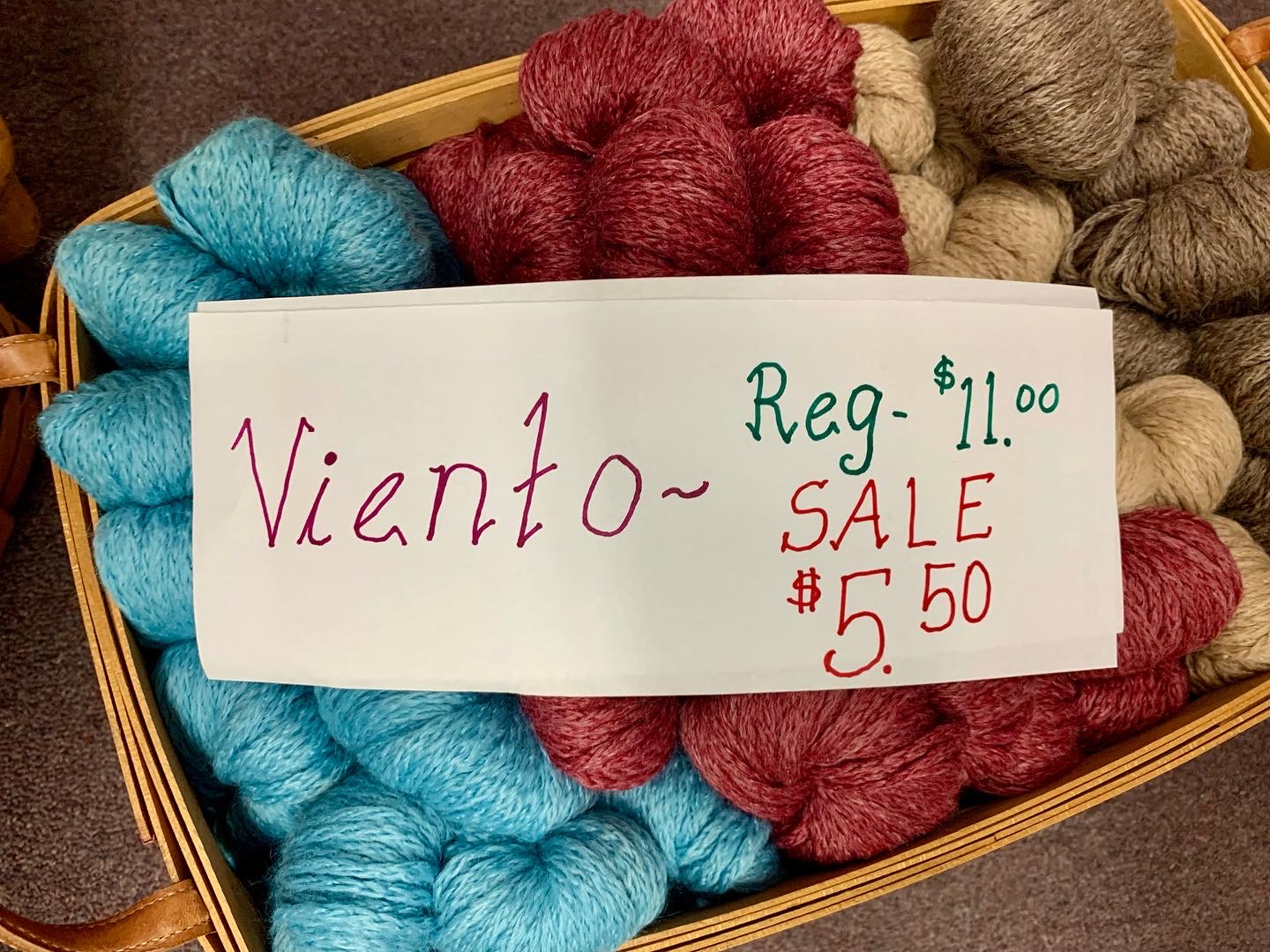 Regularly $11 – NOW through next Friday (or until it's gone) it is $5.50 a skein😍. Each skein has 98 yards of 70% Alpaca and 30% of Bamboo sweetness! You can order on line in our SALE ROOM on the website http://Massaveknitshoponline.com
Are you aware of the Mass Ave Knit Shop Cruise Calendar? Yes, it does exist! We have 3 Cruises planed.
1. ROME-FT. LAUDERDALE October 29- November 11, 2022. This is a repositioning crusie and we still have space. We will spend a few days in Rome before we board the ship. Ports are : Valencia and Malaga Spain, Gibraltar UK Territory, Ponta Delgada Portugal, Nassau Bahamas and Ft Lauderdale Fl.
Great rate $2319.47pp (includes taxes, and all amenities) Category C2
2. BARCELONA TO ROME-
Celebrity Cruises' Celebrity Edge 7 nights departing September 2 2023
  -Saturday, September 9.
Barcelona, Spain,; Valencia, Spain;  Ibiza, Spain; Portofino, Italy;  Ajaccio, Corsica, France;  La Spezia, Italy; Rome (Civitavecchia), Italy ;     
Pricing:
RETREAT SKY LEVEL :
$2389.00 per person cruise fare based on double occupancy
$114.03   per person taxes
$2503.03
DELUXE PACAGE AND SHIP BOARD CREDIT!!
THIS IS A GREAT PRICE FOR THE SKY LEVEL! (Thanks DEBBI!❤️)
3. OKAY, I'm getting tired, so here is #3!  According to Celebrity's website you were still able to get the deal even though this was dated to end early July!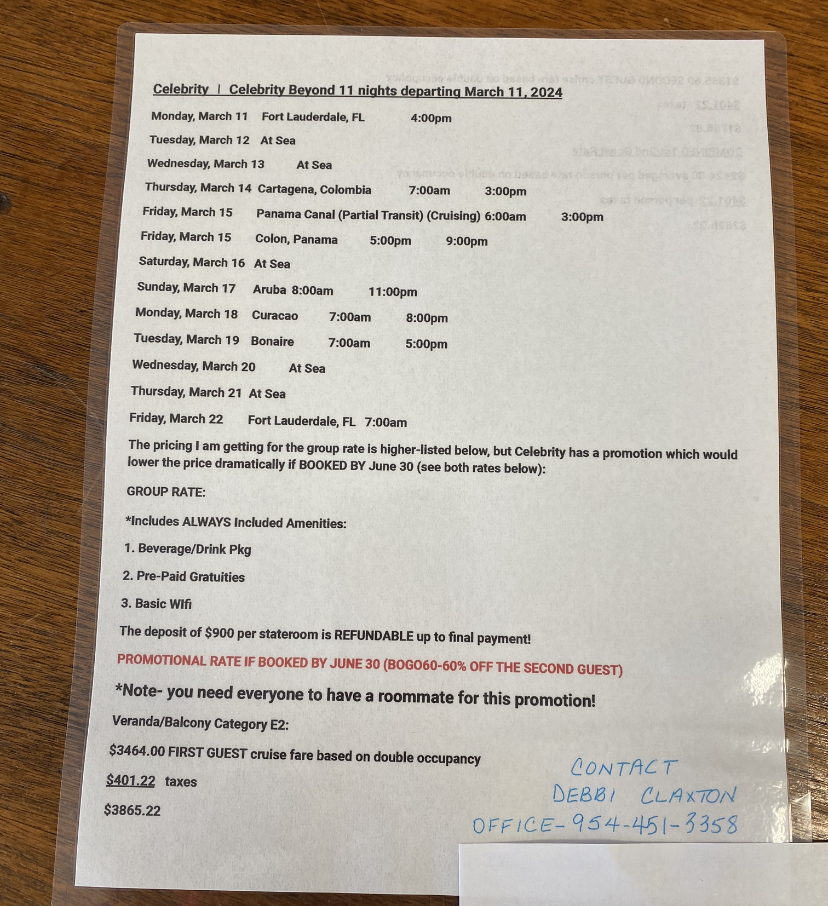 * I am apologizing in advance! I am actually in the car heading to North Carolina for my summer vacation. The shop is open normal hours so stop in and say hello to the girls!  😘
If you want to join us on any of these fun adventures, or you have questions call Debbi Claxton ( our travel agent ) at 954-451-3358. 😍