50% off on Friday!
1. BERROCO KODIAK-chunky but light weight. Lots of the black! Elaine used this for her cute hoodie!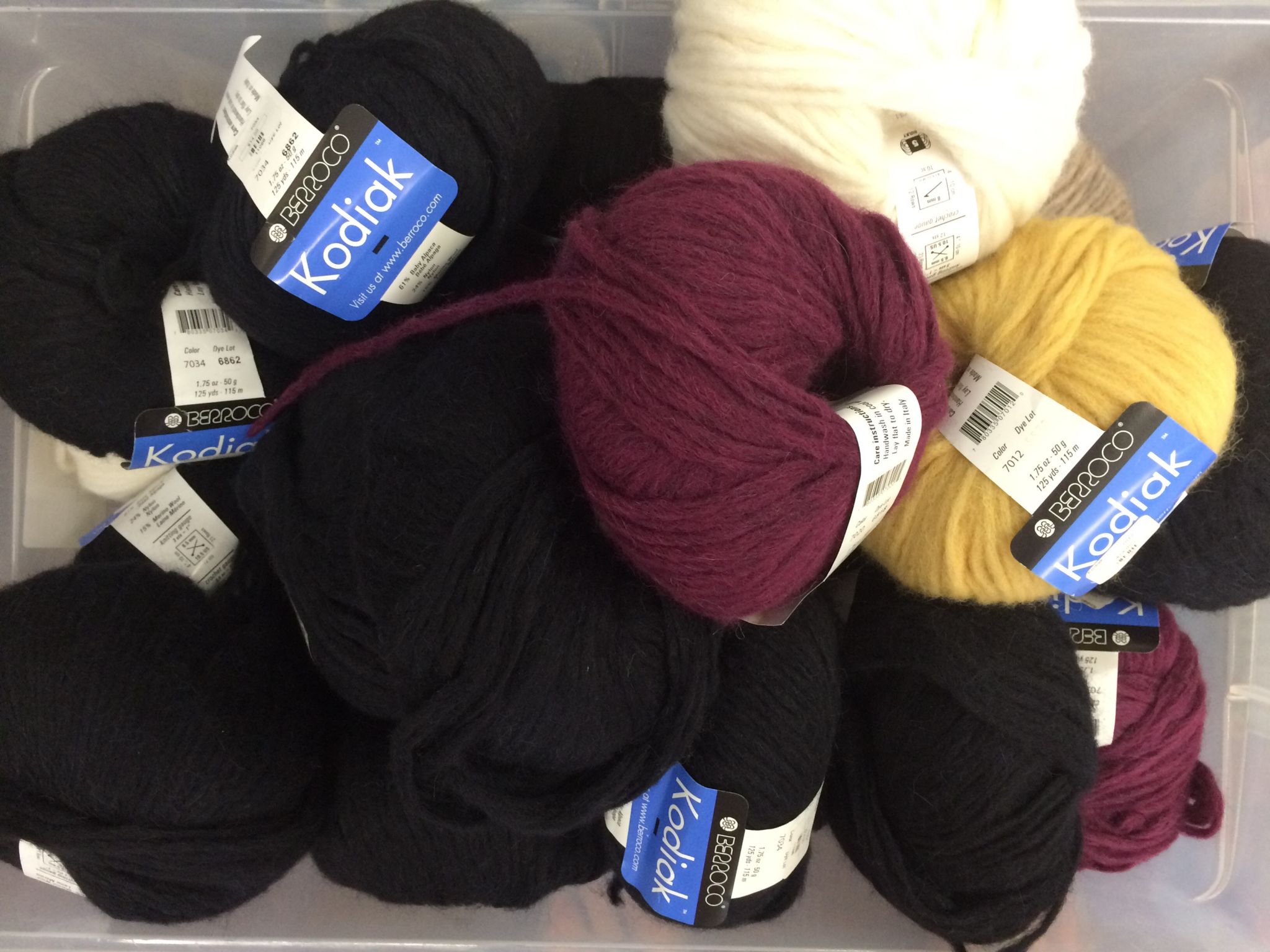 2. FILATURA DI CROSSA TIFFANY-really nice metallic-VERY CLASSY!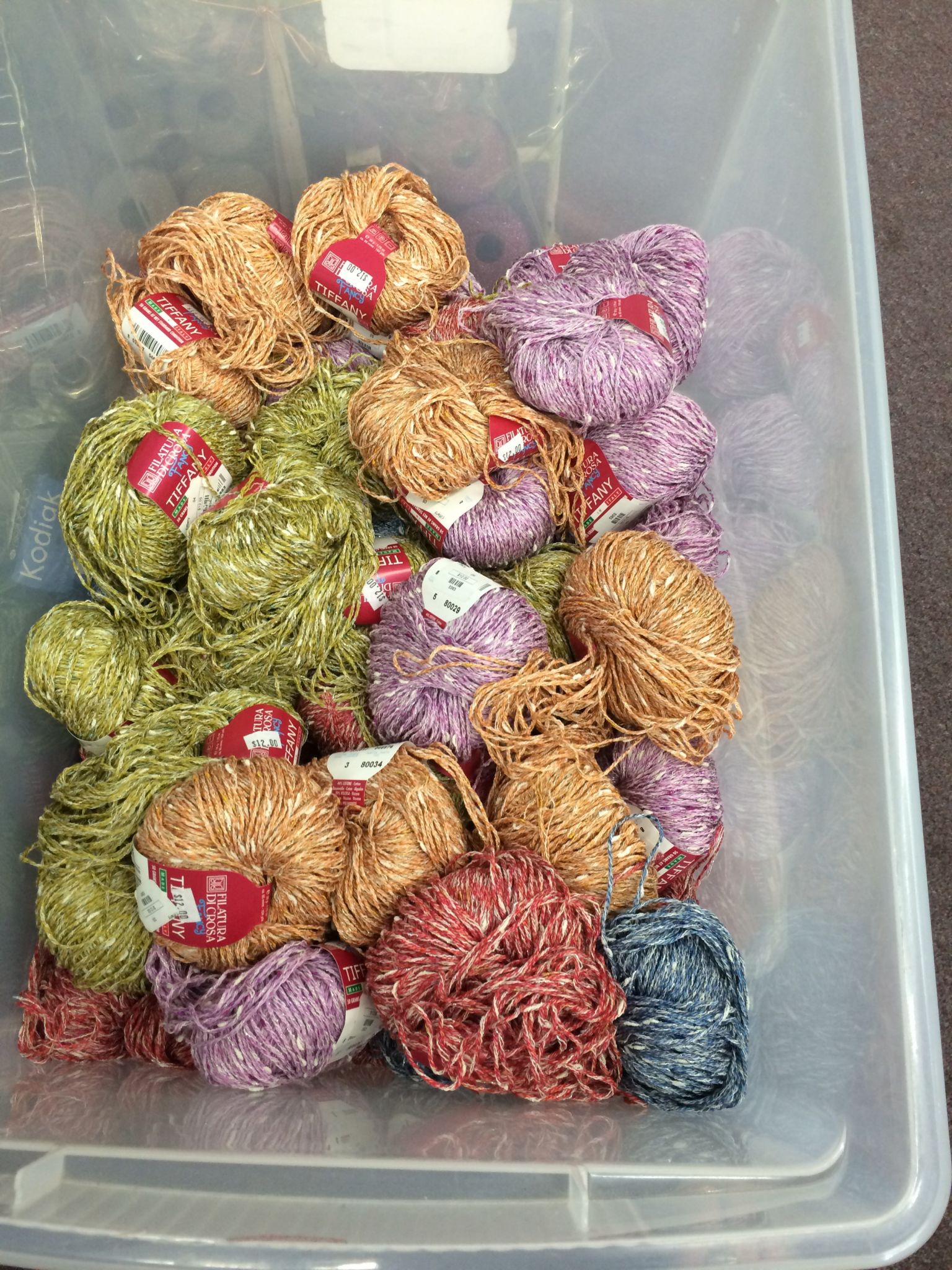 3.ROWAN REVIVE-love this tweed!!!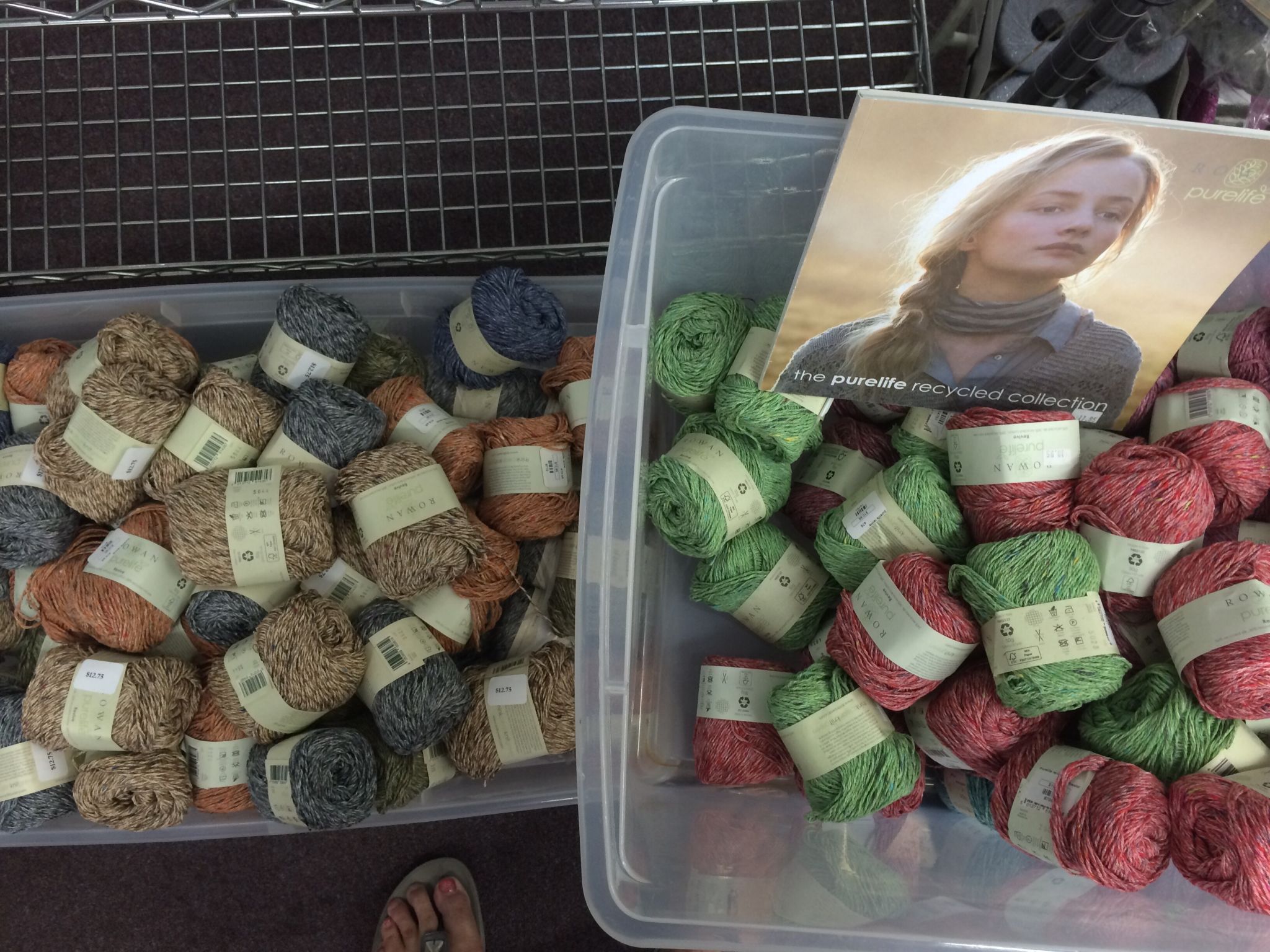 4.BERROCO ADOBE –man, is this yarn soft! Knits about 4.5 sts to the inch! We have a lot-COME AND GET IT !!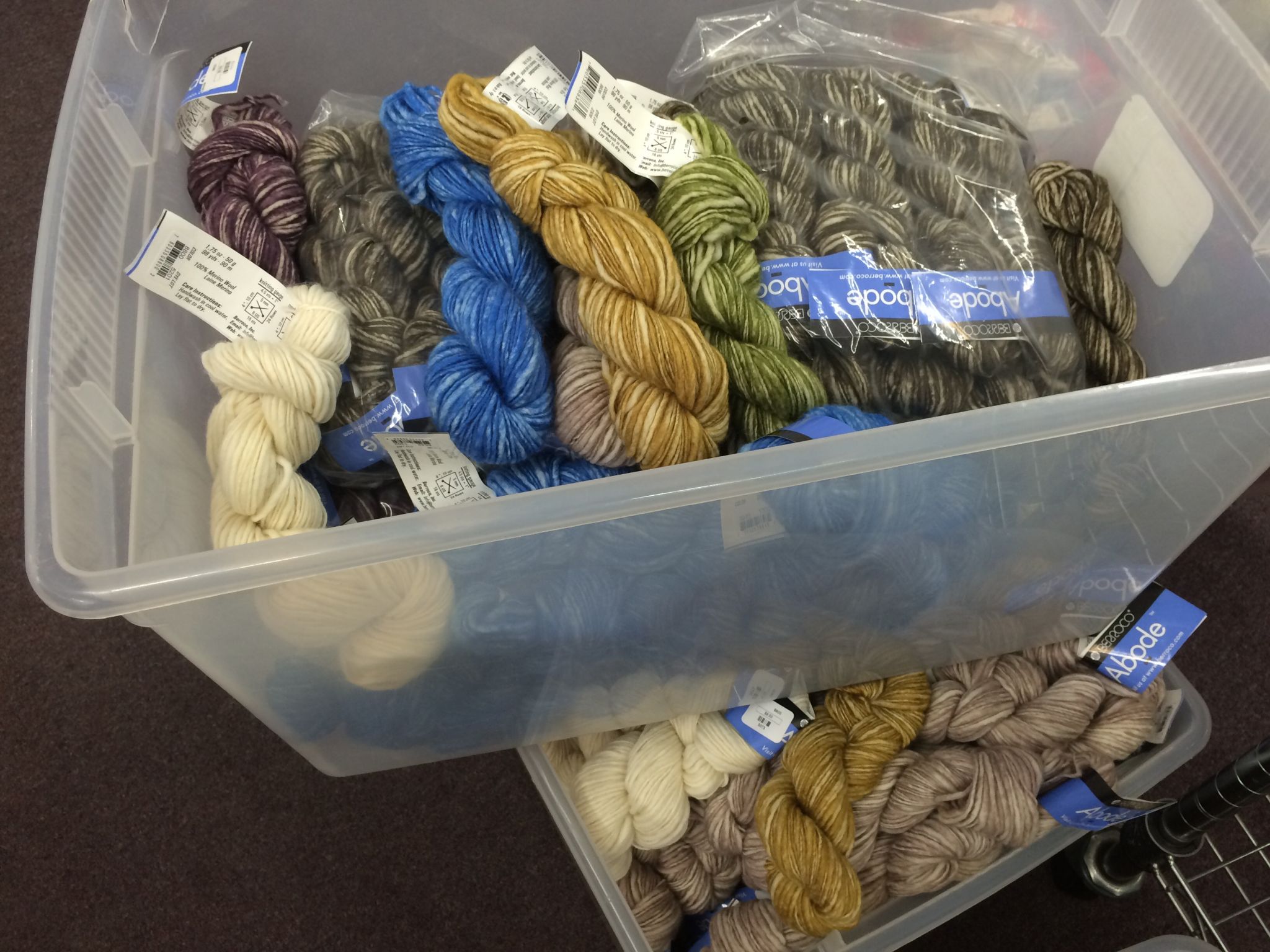 5. ROWAN LINEN– just a small amount ( and I forgot to take a picture!)