Still going! I am in the middle section of the DIVING IN shawl! I worked the first section ( color 1 only ) for 15″. Then I introduced color 2 and I will stripe until I have used all of color 1( if I last that long! I'm dying to introduce color 3!). I have altered the pattern a bit! I know, shocker! I am using a basic garter, not the modified garter the designer used.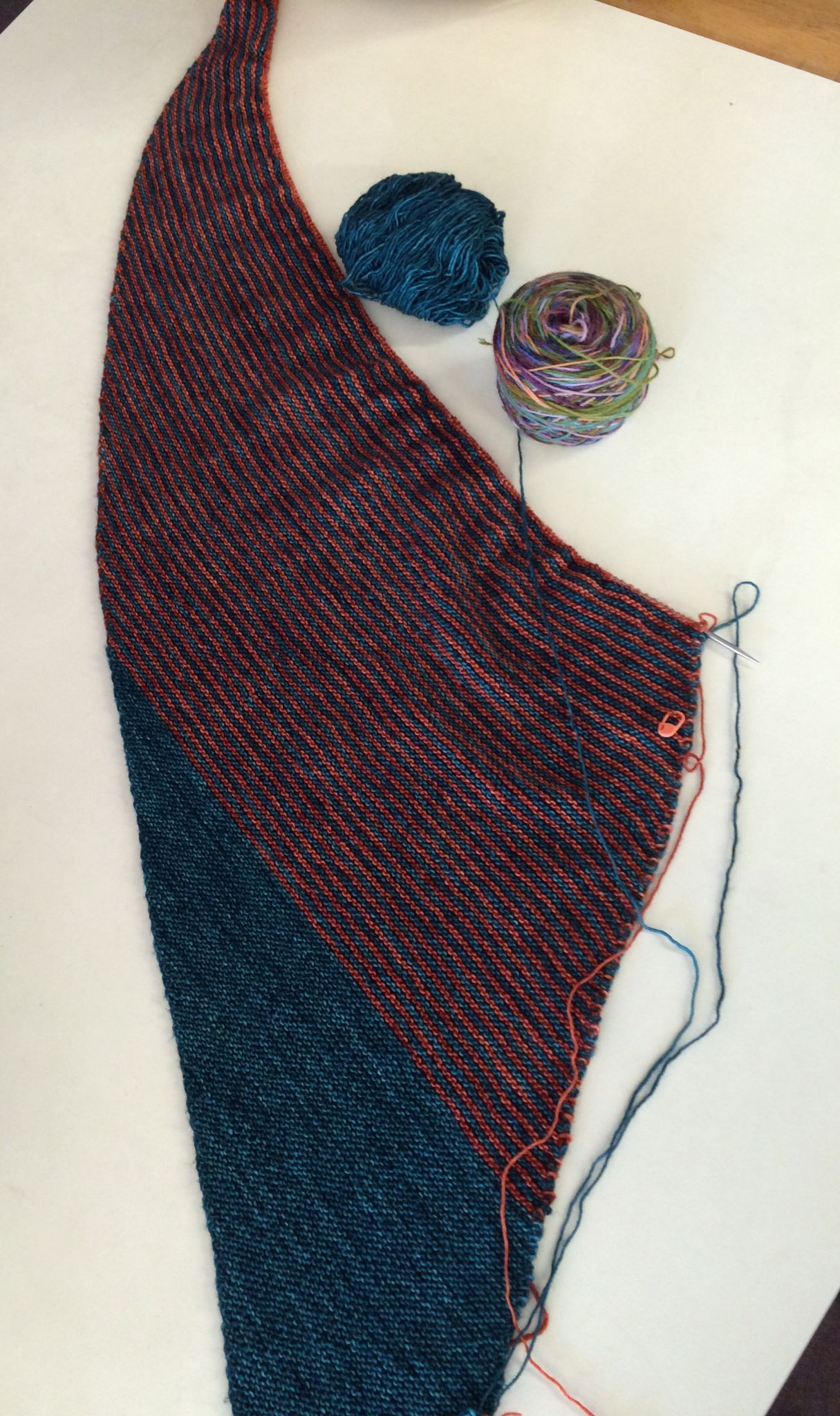 I have created a cheat sheet to help kee track of the rows. I will have both GARTER and MODIFIED GARTER versions. Just come in and I can print one off for you.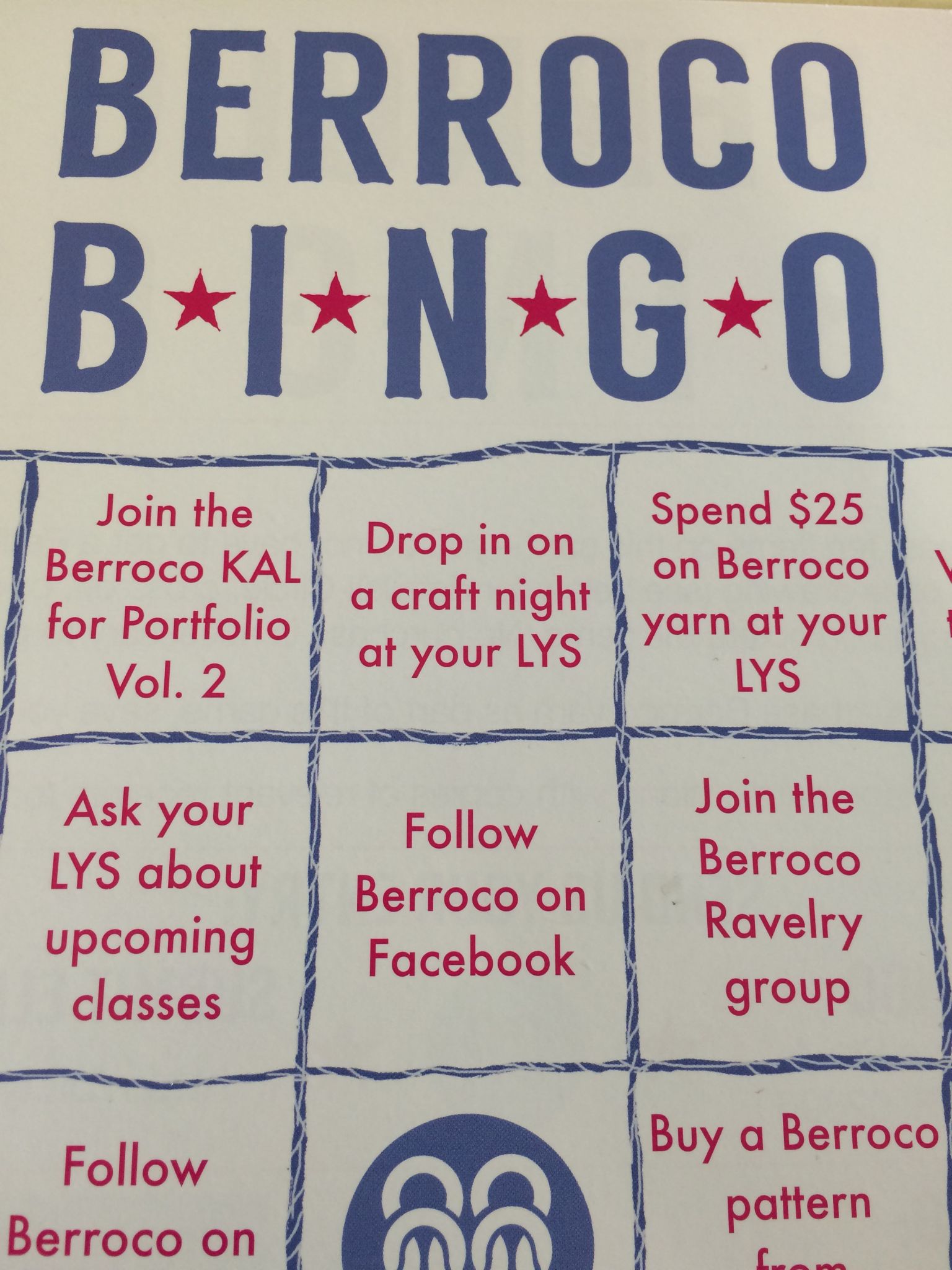 BERROCO BINGO!
BERROCO Yarn Company has a fun way to pass the summer. They have created BERROCO BINGO. We have the sheets at the shop. Just come in and grab one, or you can print one off their website -BERROCO.COM
You just need to fill in 10 boxes (not in lines or any order), then send in your sheet to BERROCO and you will be in a drawing with the company. No purchase is required, though a couple of boxes have to do with purchasing BERROCO products ( and that would be fine with us). Those squares require you to send copy of your receipt when you mail in the final bingo "card". You have until the end of August to complete your form- however they ( BERROCO) must have your form by August 31,2016 for you to be in the drawing. The drawing will be held on September 9 and BERROCO will contact the winners.
Prizes include:
*1 copy of each of the fall 2016 publications , including g Portfolio Volume 2
*Enough BERROCO yarn to knit the project of your choice
*Berroco Project Bag
Come in and PLAY! This is very easy !
New Kits from TRENDSETTER!
Kit makes this shawl. Cost:$30.00. Such a steal! These won't last long.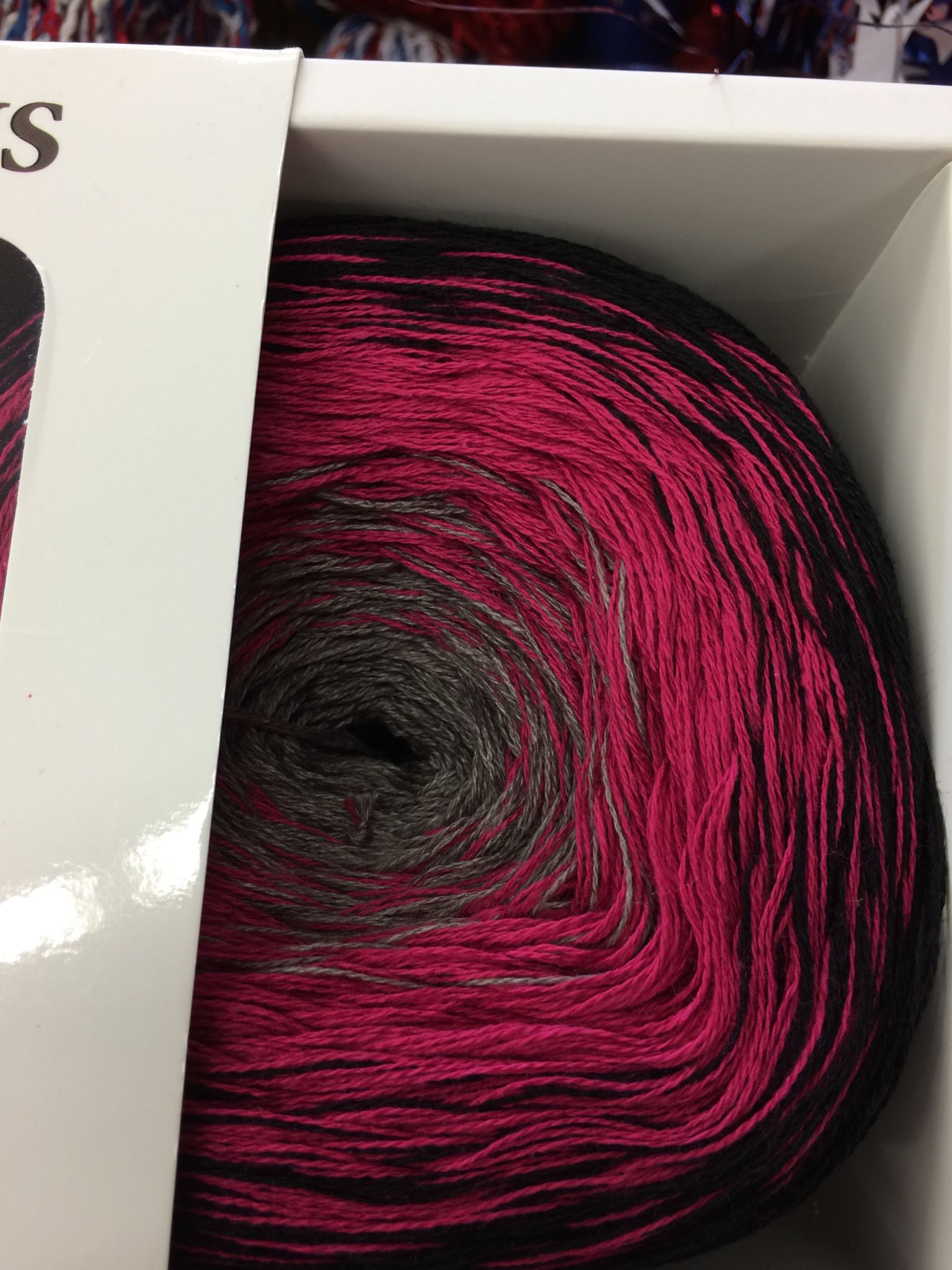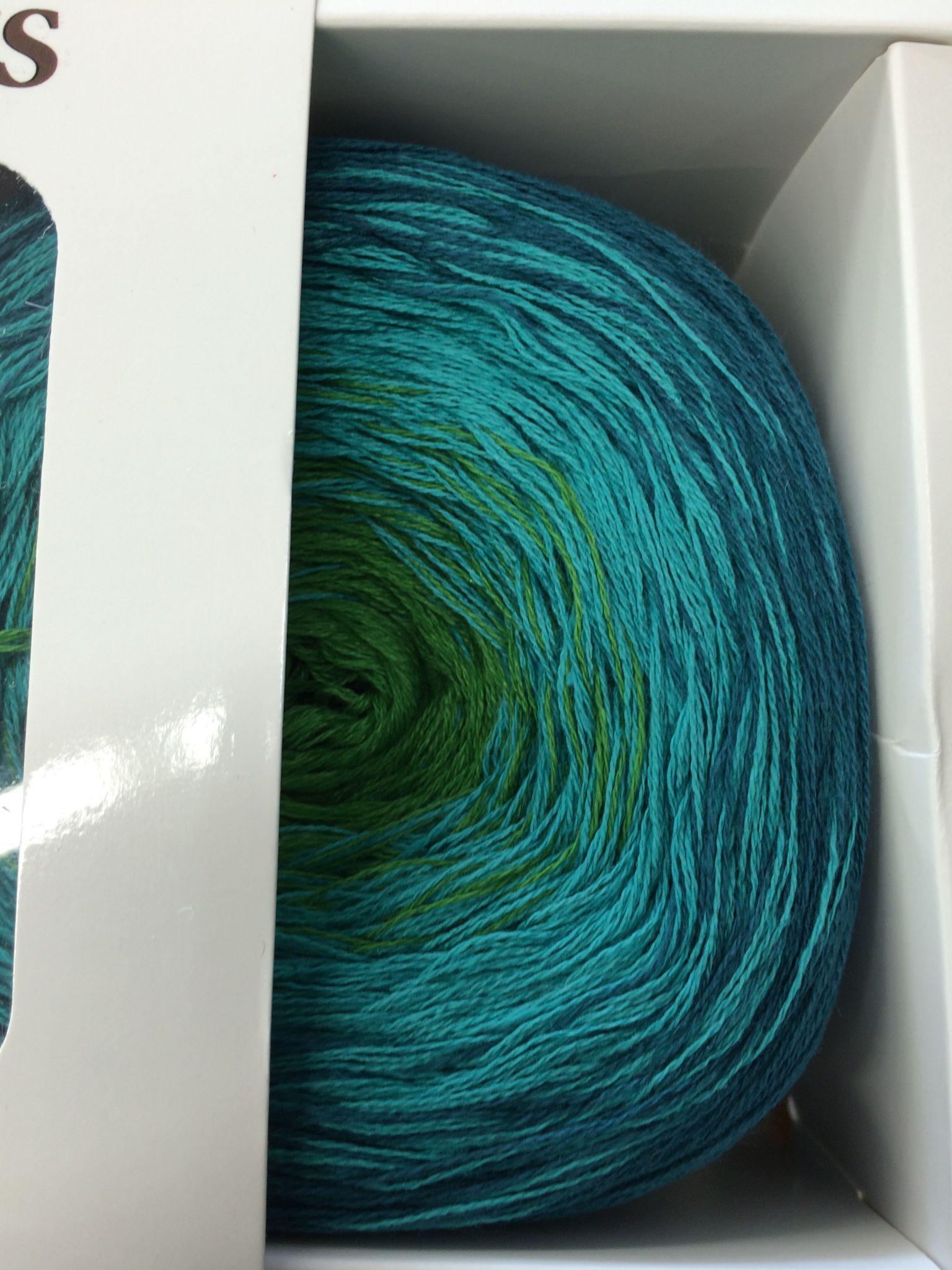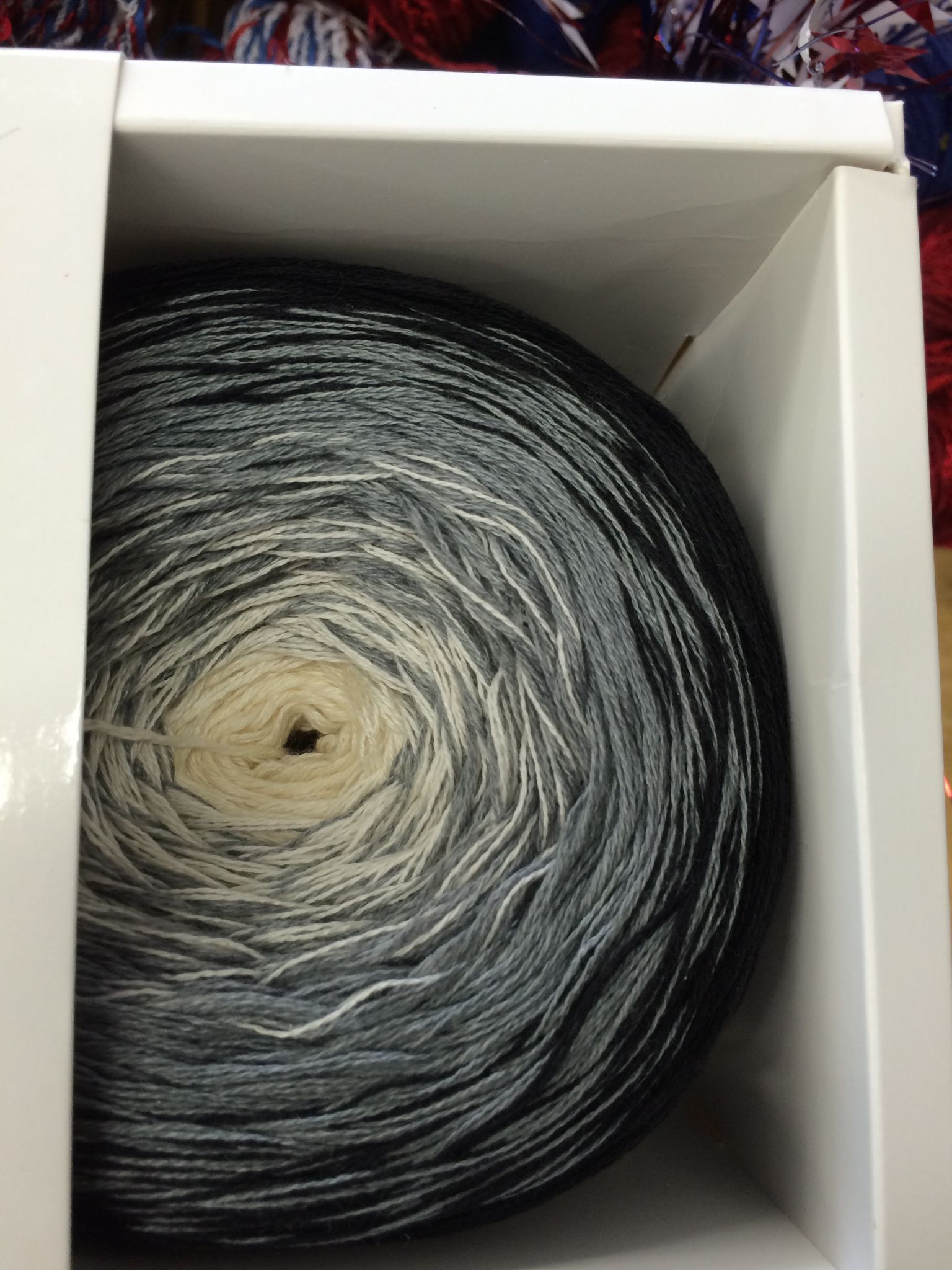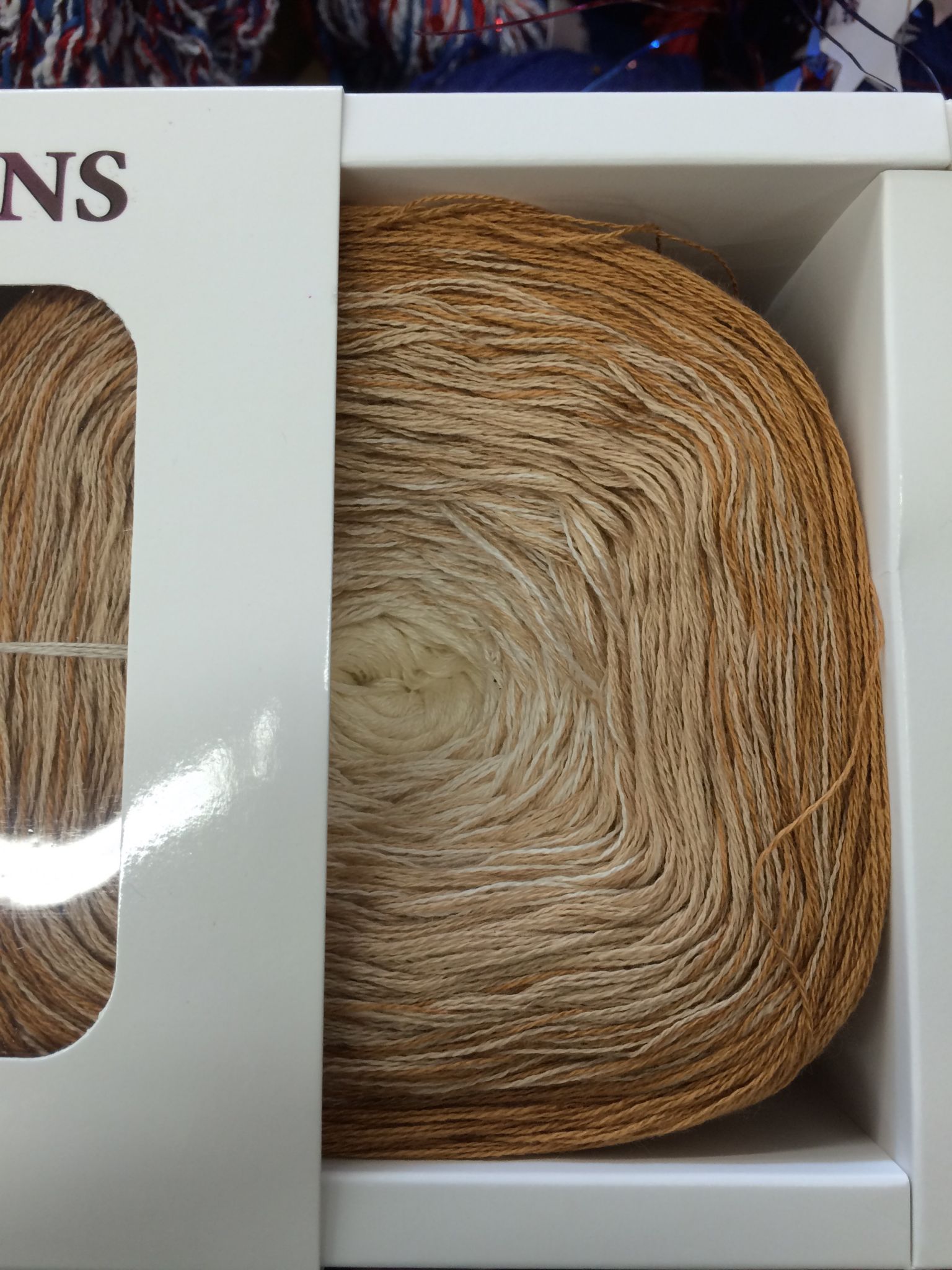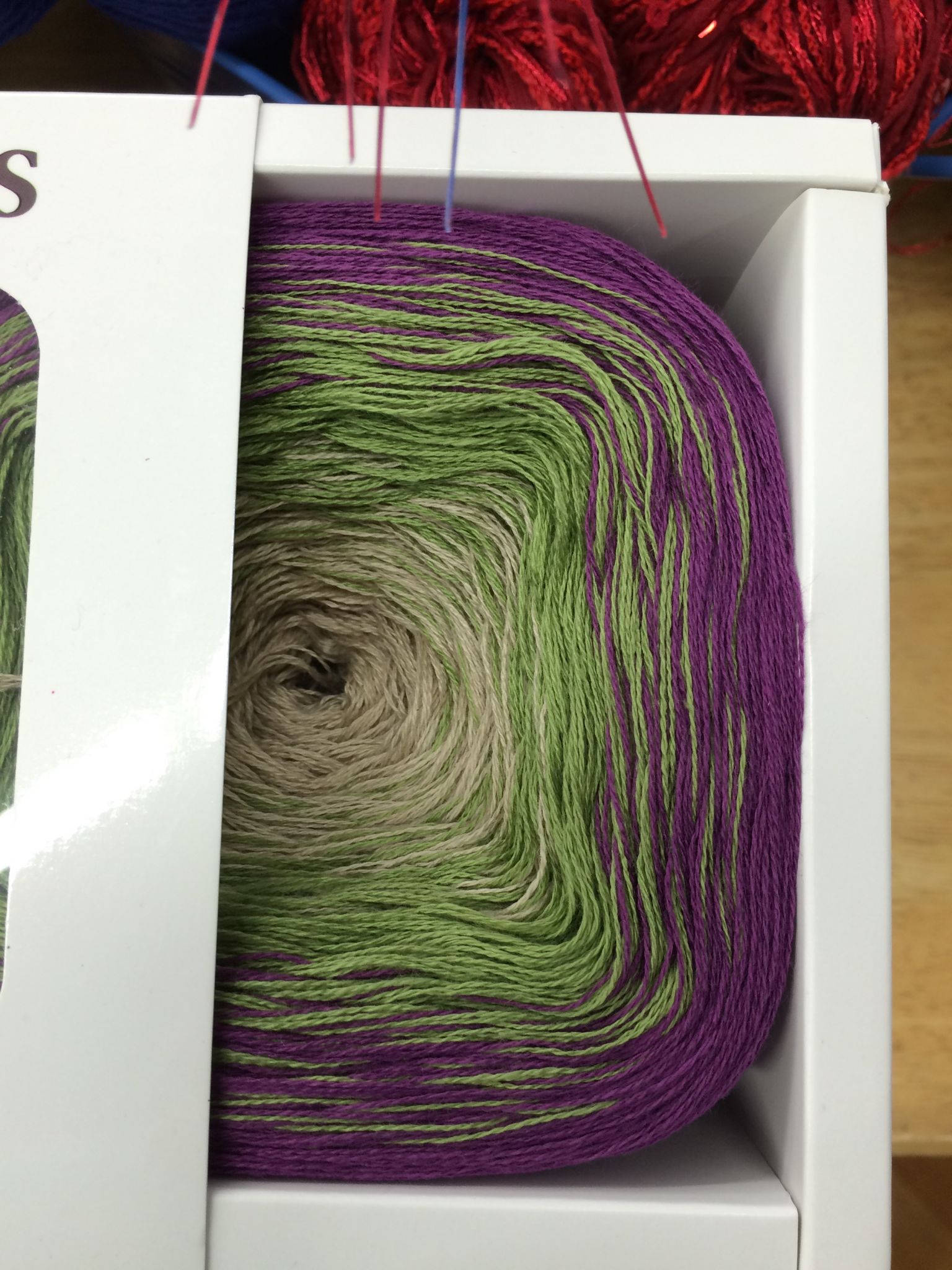 Yarn content is 52% cotton/ 48% acrylic. Each kit has 660 yards and the yarn knits at 5.5 on a size 7 needle. ( I think this will be a loose knit) The shawl is knit on size 5 needles.
How is the LIBERTY WOOL BLANKET going? Mine is in a pile at the end of the table. If you want, we can meet this Saturday at 10 am and work on them! I still have some yarn being held for a few people.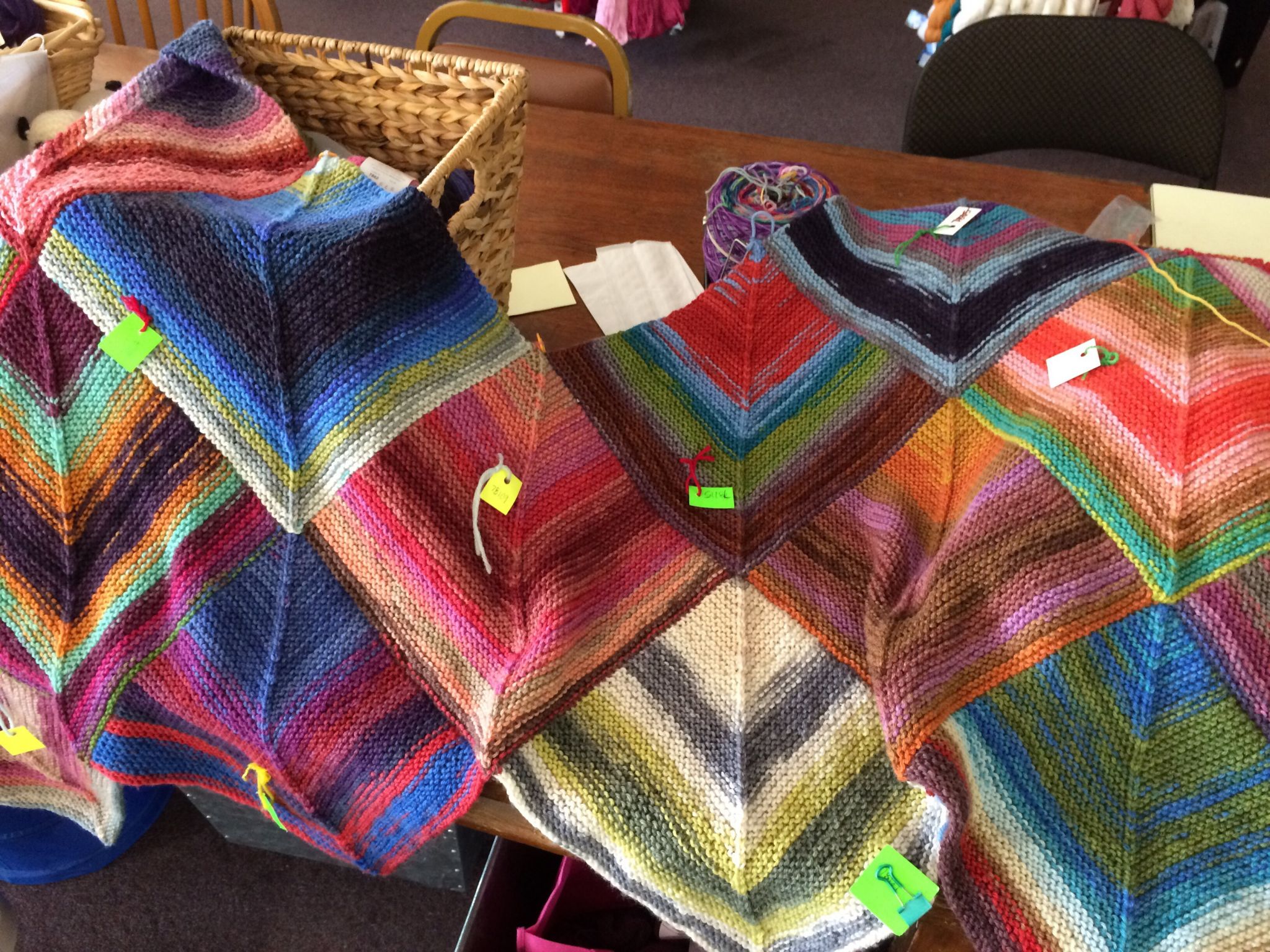 It is not too late to start this project ! Join us Saturday and I can get you started! It will truly be a work of art when it is finished!