Due to the events in Ukraine and in the Baltic Sea area, we don't feel comfortable with the itinerary of our next Knitting Cruise. So at this point, we are sad to say, we will be canceling this trip. The cruise itself has not been canceled at the time of this posting, so you will need to call our travel agent and cancel to get your refund started for the Baltic Trip. If you are going to cancel and not take advantage of the new trip, please wait until Tuesday, March 1st, 2022 to do so, as we hope Debbi will be super busy on Monday signing us all up for our new trip.
NEW PLANS: Our Cindy has done a super job of finding something to take the place of our Baltic Knit Cruise. If you know anything about cruising, you know to get the best deals you really have to look way out and plan ahead. BUT, check out what we've found to replace it this October. We will let you know up front, this is a last-minute deal and one that we need to take advantage of ASAP. The deadline for signing up for this cruise is Monday, February 28th at 8:00 p.m. Ordering details are below.
The itinerary:
Our trip departs from Rome on Saturday, October 29th, 2022
Sunday – At Sea
Monday – Valencia, Spain
Tuesday – Malaga, Spain
Wednesday – Gibraltar, UK
Thursday – At Sea
Friday – Ponta Delgada, Portugal
Saturday – At Sea
Sunday – At Sea
Monday – At Sea
Tuesday – At Sea
Wednesday – At Sea
Thursday – At Sea
Friday – Nassau, Bahamas
Saturday – Arrival Fort Lauderdale, Florida
The price is 2,324.47 per person based on double occupancy, booked by Monday, February 28th, 2022. (Rate after Monday will be 2,904.47)
It includes: Drink Package, Pre-Paid Gratuities, and Basic Wifi
Deposit of 450.00 per person, refundable up to final payment date of July 30, 2022.
Airfare: Celebrity Cruise Lines is offering a Total Airfare Package of 595.90 per person which includes IND to FCO (Rome) and Ft Lauderdale back to IND. Air can be booked after the deposit is made, and it doesn't have to be paid until the final payment date.
We will be traveling on the Celebrity Apex (launched 2020) with their new Infinity Veranda Category E4 Rooms. What does this mean?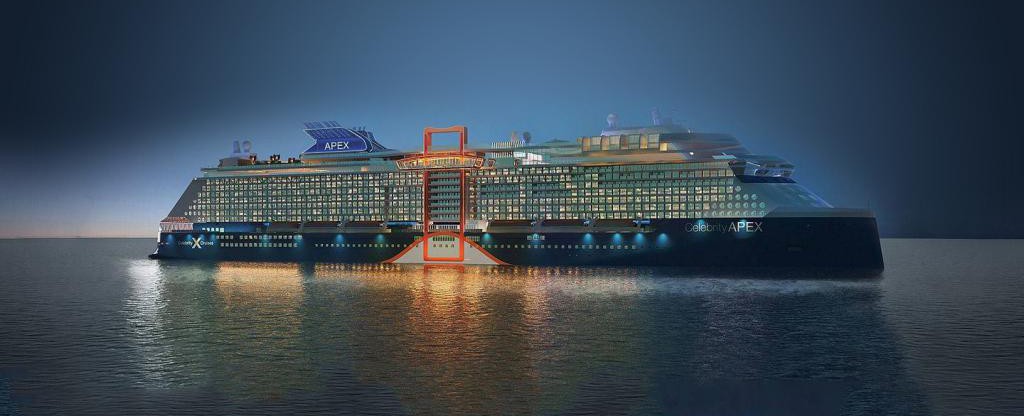 Edge Veranda staterooms feature a private infinite veranda that blurs the line between indoors and outdoors. Edge Staterooms offer the latest technology that allows guests to precisely adjust nearly every comfort feature in their stateroom. The in-room automation allows them to control everything from lighting, to shades, temperature, and service with a simple touch screen. Guests can even choose a setting that will tuck them in and gently wake them in the morning; it's world-class service at the touch of a button.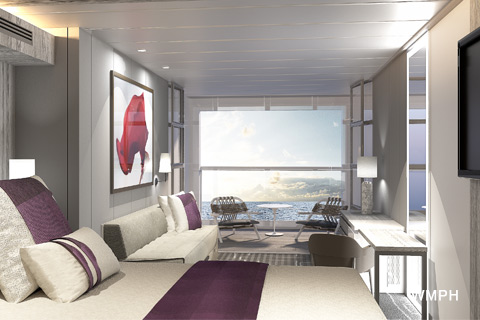 Here's a great video overview of the room:

A more detailed video tour of the room:

And a virtual tour of the ship:

This is an exciting offer we hope you'll join us on. It's like the best of a Mediterranean Cruise with a touch of the Bahamas as well. And do I need to say it again? ROME!!!!
You'll need to call our travel agent Debbie to take advantage of this and you'll only have until Monday night at 8:00 p.m. to get the package deal.
Anyone signed up for the Baltic Cruise can receive a full refund. We're expecting it might take a little time, as this cruise was almost full and we're assuming most of the other cruisers will have the same feelings we do about taking that cruise at this time.
Call Debbi Claxton at 305-484-4936 now to reserve your spot. Tell her you're with the MAKS Knitting Cruise and she'll get you all set up.
Deadline for the deal: Monday, February 28th, 2022 @8:00 p.m.
Call for Refund (if not doing the new trip): Tuesday, March 1st, 2022