Hey MAKS Friends, would you like to join us on our 2023 Mediterranean Cruise? Debbi Claxton is again our contact for this cruise. You will find ports and costs below. It is a 1-week cruise starting in Barcelona and ending in Rome. Our plans are to arrive 3 -4 days early in Barcelona and take a couple of days of tours before we get on the ship. There is the opportunity at the end of the cruise to site see Rome, however since we are visiting there this year, we will travel by train to a few other spots. Venice or Florence are a couple of possibilities. We are super excited about this cruise. Some may have been with us for the previous Mediterranean cruise, but these are all new stops!!
Contact Debbi to sign up. As usual, there is a very generous cancellation period. She is holding 16 rooms at this cost. Perks are: Drink package, limited wifi, and gratuities.
Continuing our exploration of Celebrity Cruises' absolutely innovative ships in the EDGE Class series (this fall the APEX), on our 2023 quest, we will be sailing Spain, France & Italy on the CELEBRITY EDGE September 2-9, 2023.
Celebrity Cruises Celebrity Edge 7 nights departing September 2, 2023
Saturday, September 2 Barcelona, Spain 5:00 pm
Sunday, September 3 Valencia, Spain 7:00 am 7:00 pm
Monday, September 4 Ibiza, Spain 8:00 am 8:00 pm
Tuesday, September 5 At Sea
Wednesday, September 6 Portofino, Italy 8:00 am 6:00 pm
Thursday, September 7 Ajaccio, Corsica, France 8:00 am 6:00 pm
Friday, September 8 La Spezia, Italy 7:00 am 6:00 pm
Saturday, September 9 Rome (Civitavecchia), Italy 5:00 am
Pricing:
Concierge Class Veranda/Balcony Category C2 (Deck 11):
$2389.00 per person cruise fare based on double occupancy
$114.03 per person taxes
$2503.03 – total per person
Deposit is $250 per for double occupancy or $500 total per room
Just a few exciting details about our 2023 cruise!
Barcelona, Spain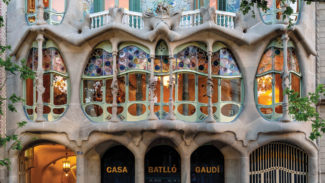 With mountains to the west and the sparkling Mediterranean Sea to the east, Barcelona possesses panoramic beauty. Among the most-visited sites in the Catalonia region's capital are structures designed by Antoni Gaudi, including the colorful Casa Batllo, whimsical Park Guell, and Barcelona's most iconic building, the Expiatory Temple of the Holy Family, known locally as the Sagrada Familia. Walking tours are popular here, with plenty to admire in the Gothic Quarter and on La Rambla, a bustling pedestrian street lined with stalls and trees. Foodies find themselves on tours of tapas restaurants or exploring the sprawling Mercat de la Boqueria, a covered market with roots in the 13th century. For soccer fans, an excursion to Camp Nou, the home stadium for FC Barcelona, proves an exciting pilgrimage.
Valencia, Spain

Everyone who visits Valencia must try the famous specialty of the area, paella, a saffron-flavored Spanish dish made with varying combinations of rice, vegetables, meat, chicken, and seafood. Sights of the town include the Cathedral and Chapel of the Holy Chalice, Basilica de la Virgen de Los Desamparados, the city hall, the old "Casa Ensenanza" and the Central Market.
Ibiza, Spain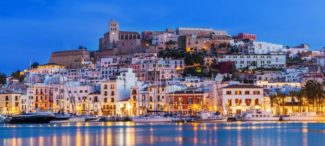 This tiny Balearic island, with its sensational beaches and coves, modest whitewashed villages, and the dynamic international community, is a favorite of cosmopolitan tourists from the United Kingdom, Germany, and Scandinavia. The best sites here are the beaches and the villages, but you'll also want to view the Phoenician artifacts at the archaeological museum and the cathedral with its 13th-century belfry.
Portofino, Italy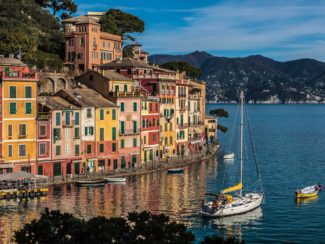 Tucked into a rocky coastline, dotted with brightly painted boats and crowned with a hillside of richly colored buildings, Portofino is a picture-perfect harbor. Passengers typically are dropped off at the waterfront's cobblestone square with the sidewalk cafes and choice boutiques just a few steps away. Hillside climbs reward visitors with magnificent views, and a hidden staircase behind the Church of San Giorgio leads to a splendid castle.
Ajaccio, Corsica, France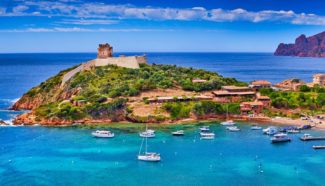 Ajaccio, Corsica's largest town, has all the attractions of a typical French Mediterranean resort with beaches, palm trees, street cafes, and a mountain range in the background. Visit Maison Bonaparte, the house where Napoleon was born, which is now a museum, or take a walk around town to see the statues and monuments built in honor of the town's hero.
La Spezia, Italy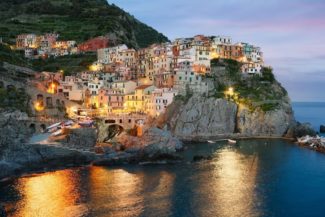 This thriving port city on the Gulf of La Spezia is a prime jumping-off point for excursions to the beautiful Cinque Terre, a UNESCO World Heritage Site comprised of a group of five villages along a stretch of Italian coastline, where colorful hillside buildings are backdropped by vibrant mountains and fringed with the deep blue of the sea. Perhaps one of the most appealing things about Cinque Terre is that it's not really one place. It's a collection of 5 traditional fishing villages, known as Monterosso, Vernazza, Corniglia, Riomaggiore, and Manarol
As a special deal, there will be shipboard credit of $100 per room for reservations made with Debbi by April 18!!
Debbi Claxton, CTA
2021-2022 Top Travel Specialist, Condé Nast Traveler
Luxury Travel By Debbi LLC, an affiliate of Palm Coast Travel a Signature Travel Network Agency
debbiclaxton@luxurytravelbydebbi.com
www.LuxuryTravelByDebbi.com
www.LUXEBYDEB.com (ou Luxury Travel Digital Magazine)
Office (954) 451 3358
Cell (305) 484 4936