The After Christmas Sale code for the online cart is 2020ACSALE. With this, you will get 30% off all yarn purchases excluding MAKS and Sale Room purchases.
Some of the yarns chosen for the Sale Room were not in the online inventory so those will be available at their sale prices in store. The rest have been added to the new area called "Sale Room." Susan gets a Sale Room in-store, so I should get one online too, don't you think?
And here are the hours for the sale: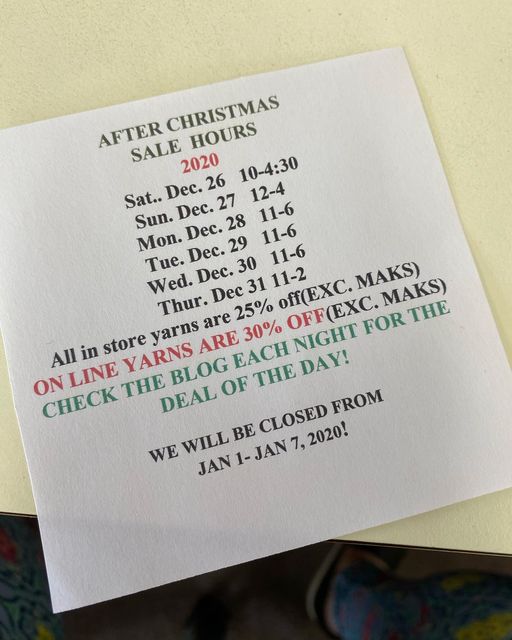 Everyone stay safe and have a Merry Christmas!