Dune!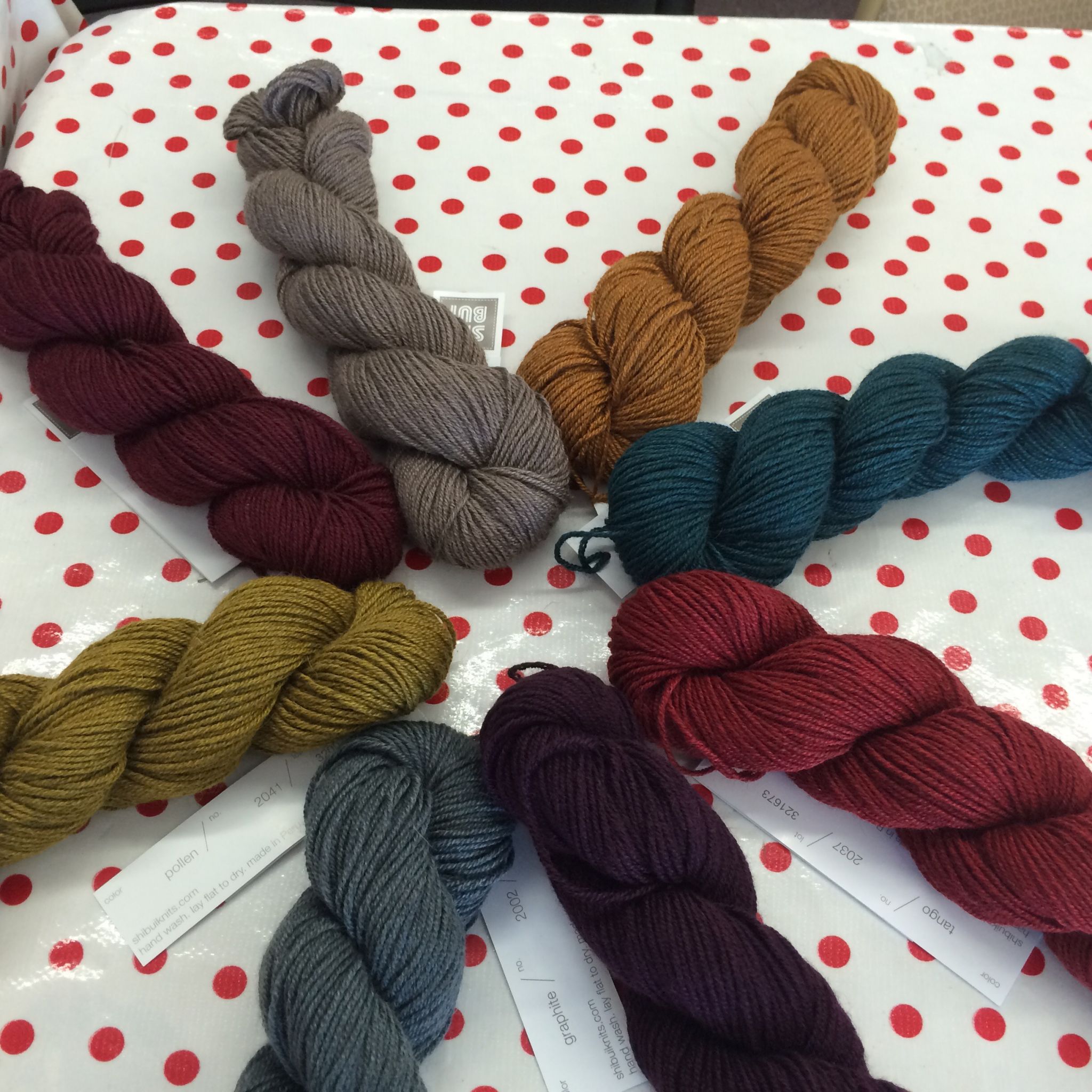 50% Baby Alpaca, 25% Baby Camel, 25% Silk. 5.5 st to the inch with 142 yards for $21.00 a skein. You have to feel it to believe!
I totally forgot to post pictures of the temperature scarf finished! Both Susie and Elaine knit the years worth of temperatures. I can't believe the year is over.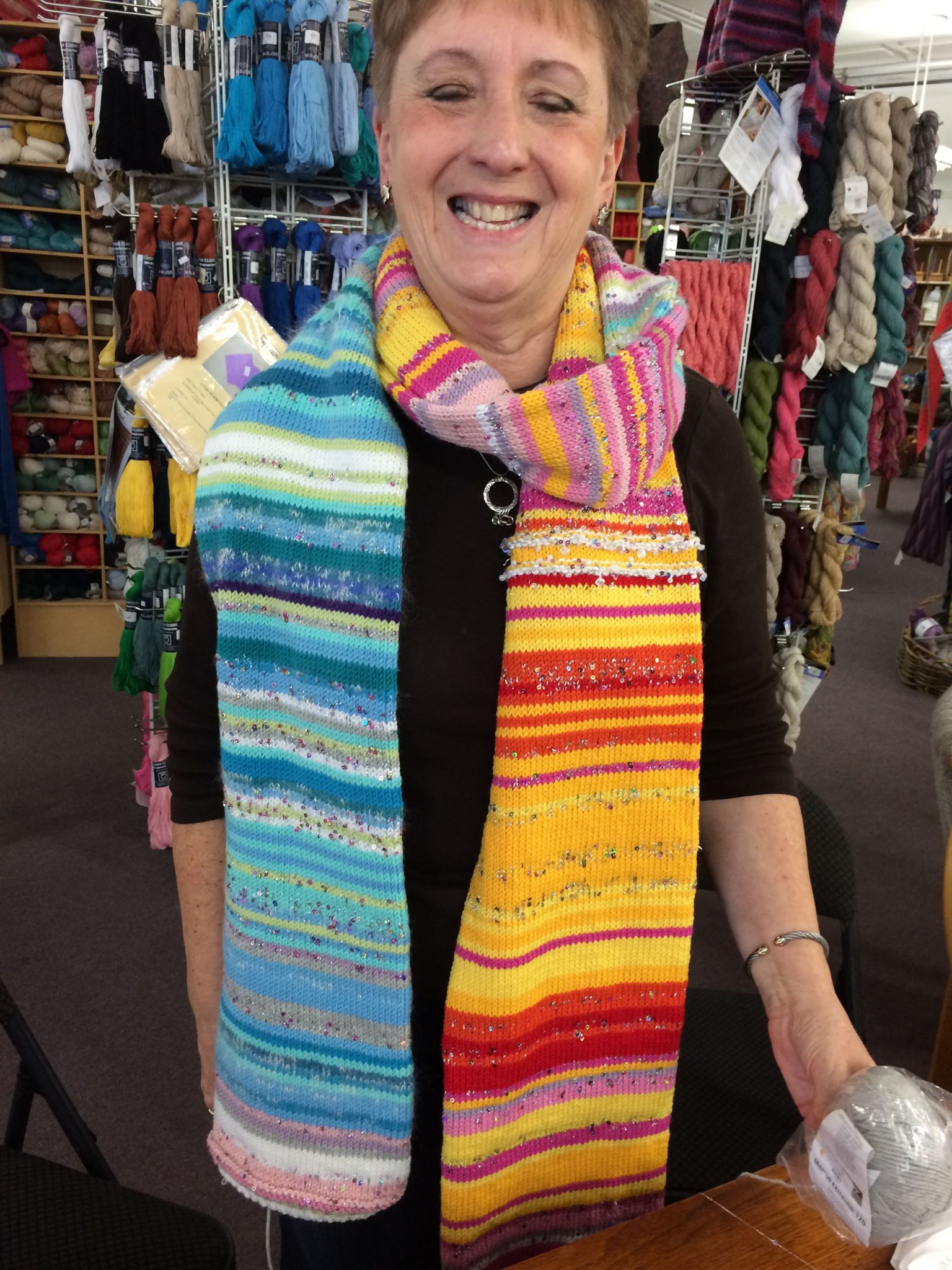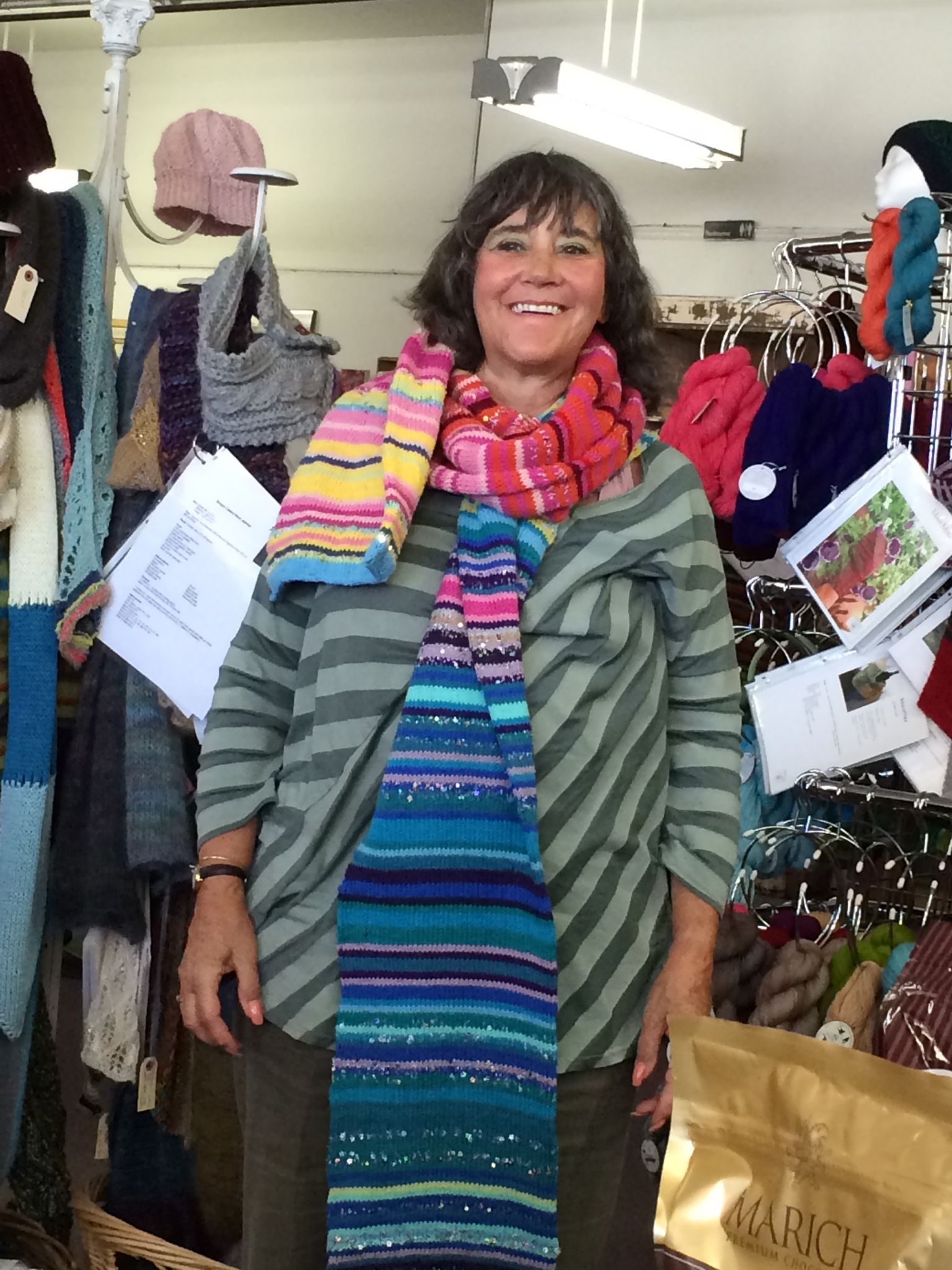 The sparkles represent rainy days!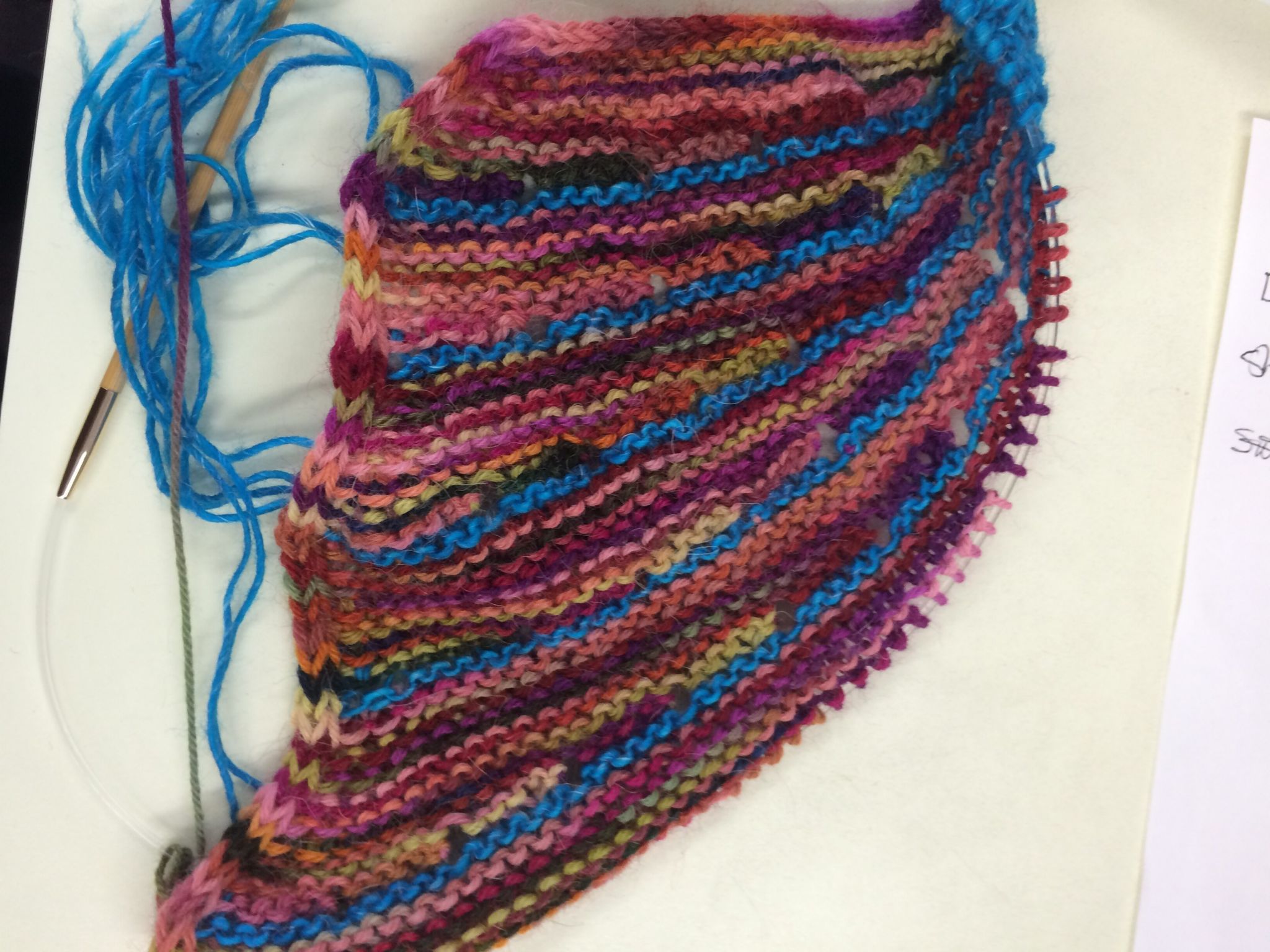 Okay, so I have changed my yarn for the knit along. It was just too stripy. So my new yarns, so far, are Misti Sock -A and Tosh Dandelion-B. Loving this! Like the Colts, I am back on track!!!
Check out Susan's finished shawl from Leslie's class! Gorgeous!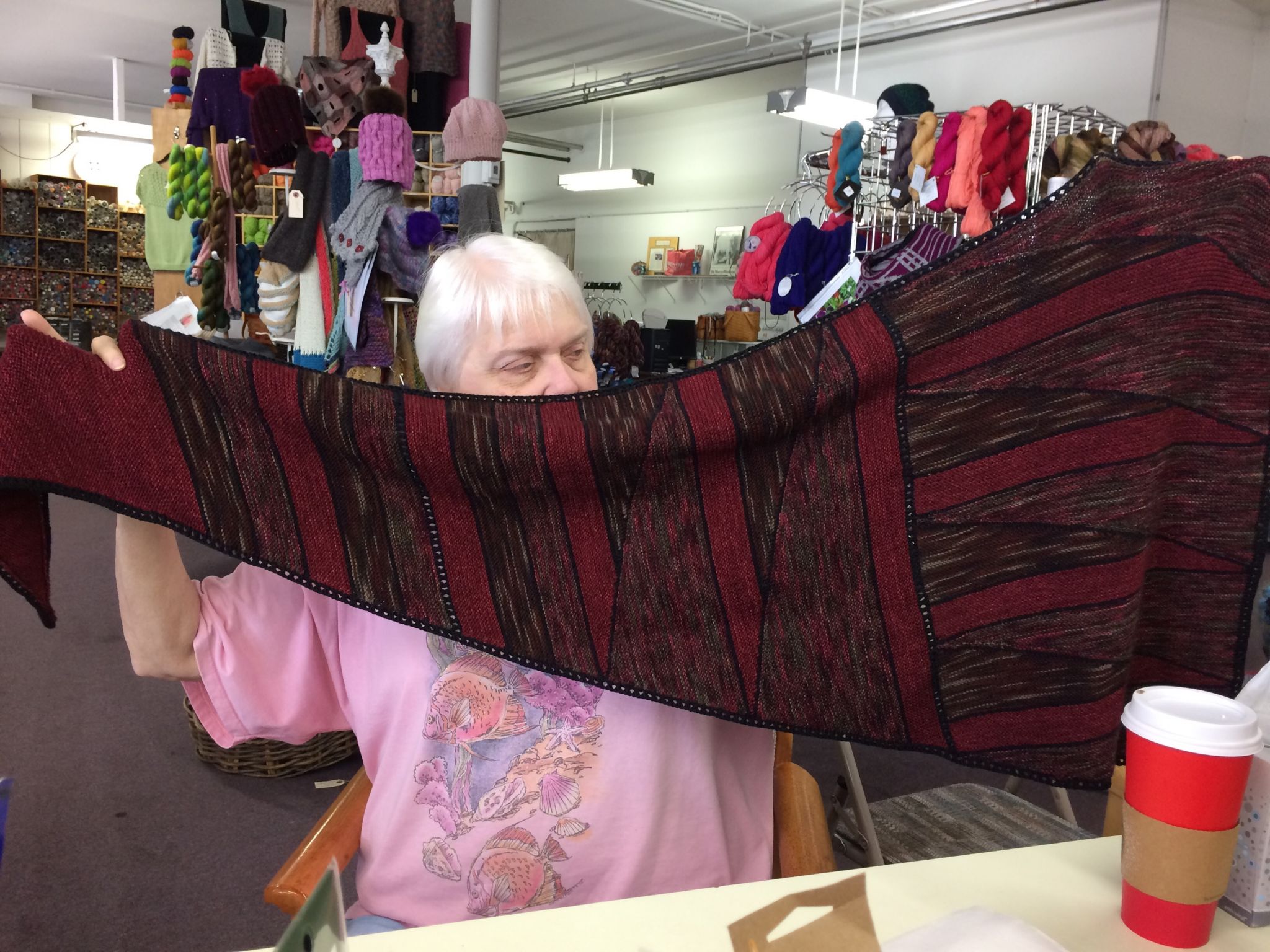 Small Business Saturday is November 28! We have a great MAKE IT/ TAKE IT! Save the date!
Next OVERNIGHTER is December 5 th!