We have a few more of the New Dream In Color dream club for March!
Dream In Color is recomending Joji Locatelli's PEEPING COWL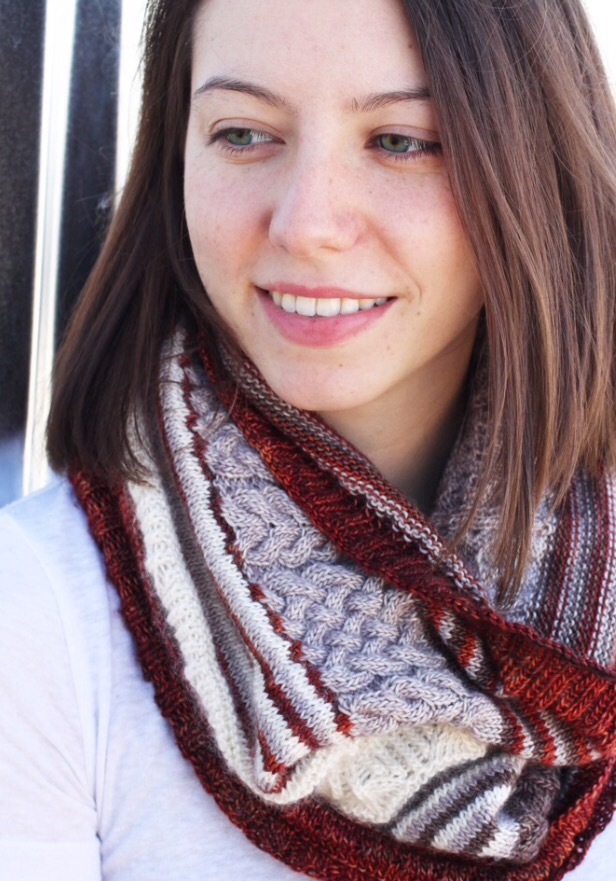 I love how there are different colors with different stitch patterns. This is a great project to learn cables!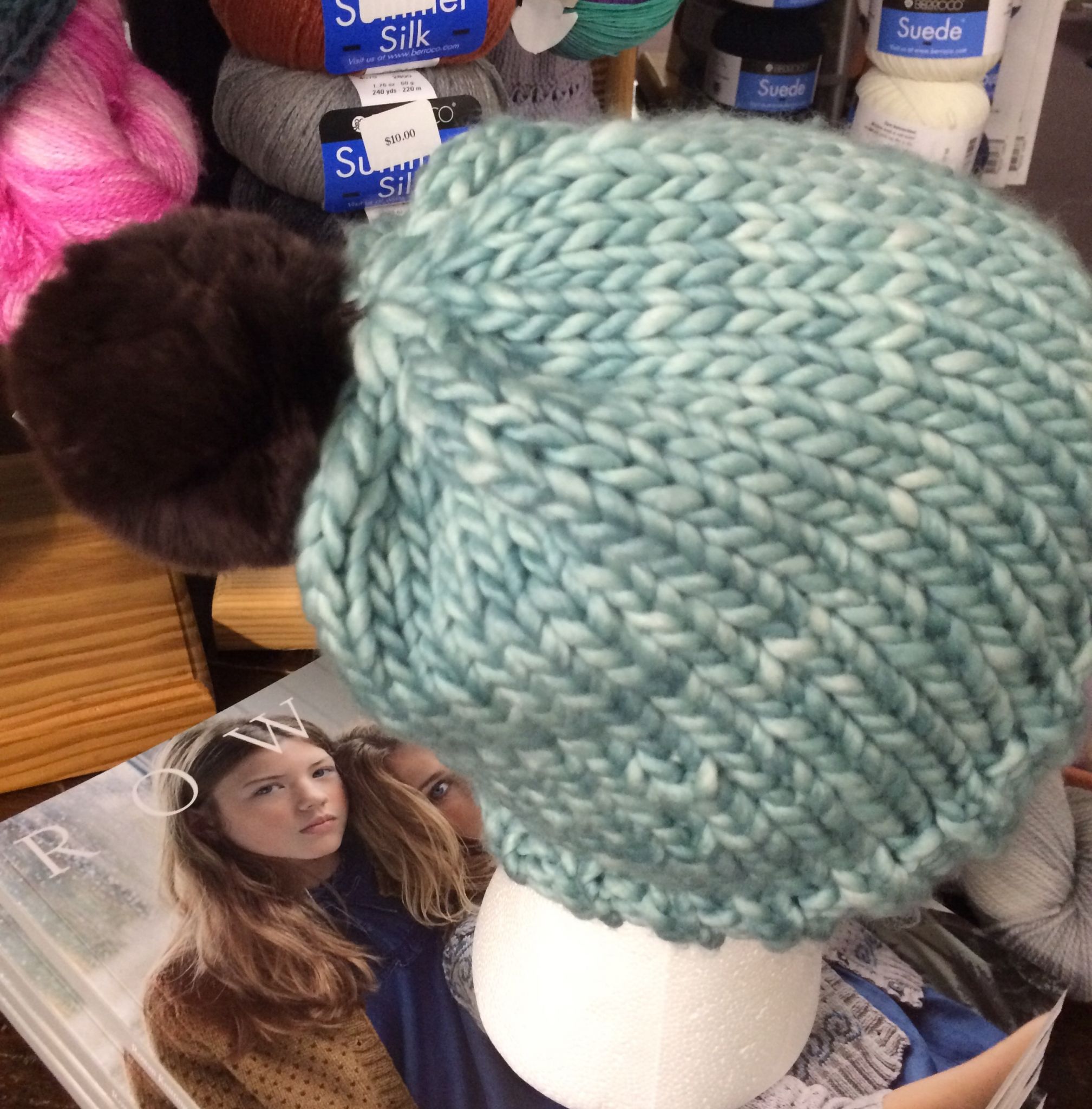 I finished my insta-hat! I used the new SEQUIOA from BAAH YARNS!! Amazing colors and knits up in a few hours on size 15 needles! I also love the fur pom pon with the elastic loop for easy removal!
I am almost finished with the 1st clue in the WESTKNITS MKAL on ravelry, MARLED MAGIC!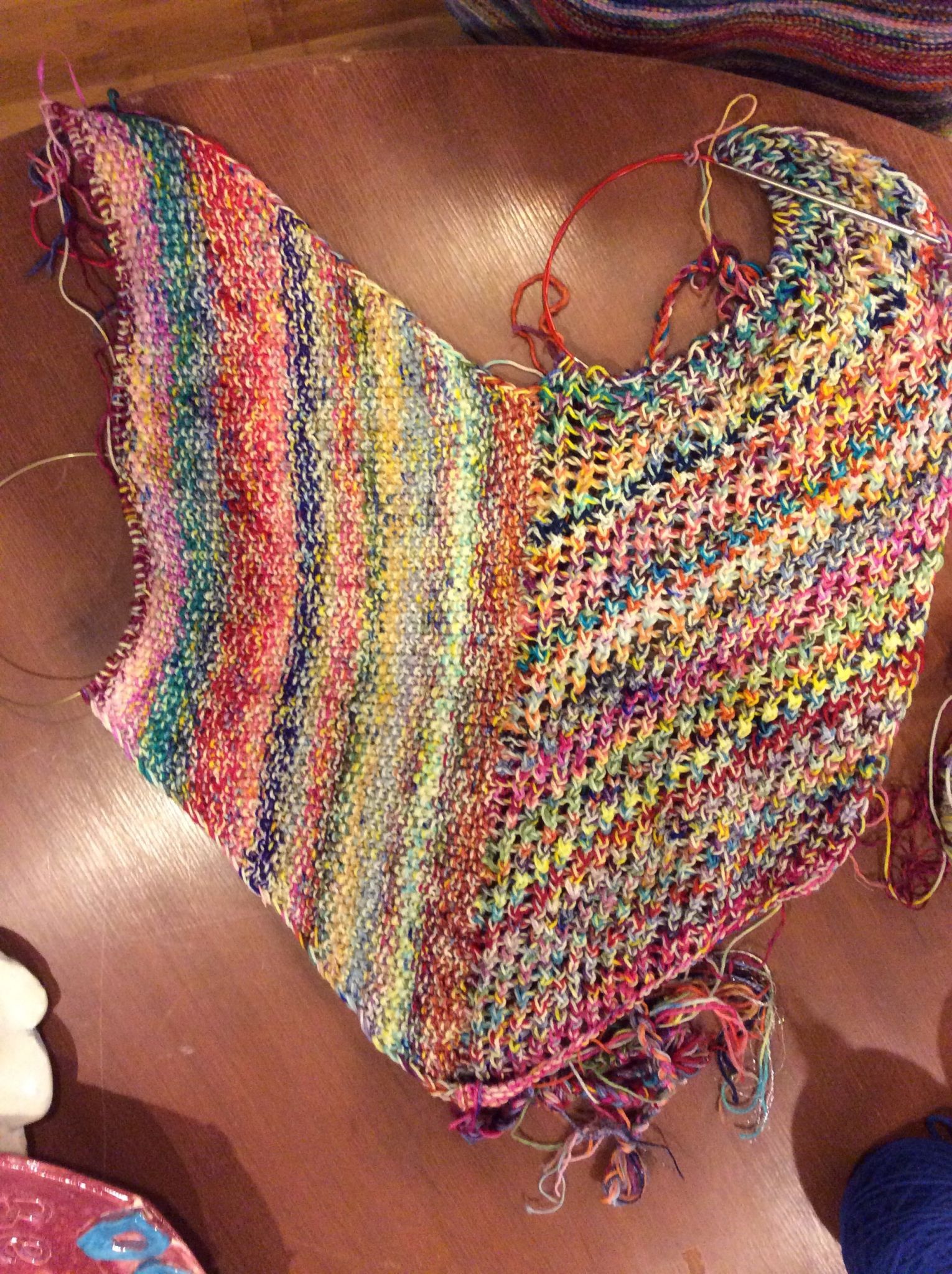 I am really having a great time knitting this MKAL! I cant wait until next friday!!
THE SPRING IN STORE RETREAT IS JUST A MONTH AND AHALF AWAY! Please do not wait to the last minute to sign up!! We really need to know how many participants we will have!! We have picked some really cute patterns for you!! If you can't make it in to the shop, call and we can sign you up over the phone.
DATES: APRIL 28- 30. FRIDAY- 12-9PM, SATURDAY- 10AM- 9PM, SUNDAY- 10AM-4PM. Cost- $25.00 for the weekend. 20% discount on yarn for the weekend. Free patterns (7-10). Shop Bag for all participants. Door Prizes through the weekend.
DID YOU SEE THE POST ABOUT US BEING CLOSED THIS THURSDAY? WE WILL REOPEN ON FRIDAY!!