Don't miss the OVERNIGHTER tonight!!! Starts at 7:30.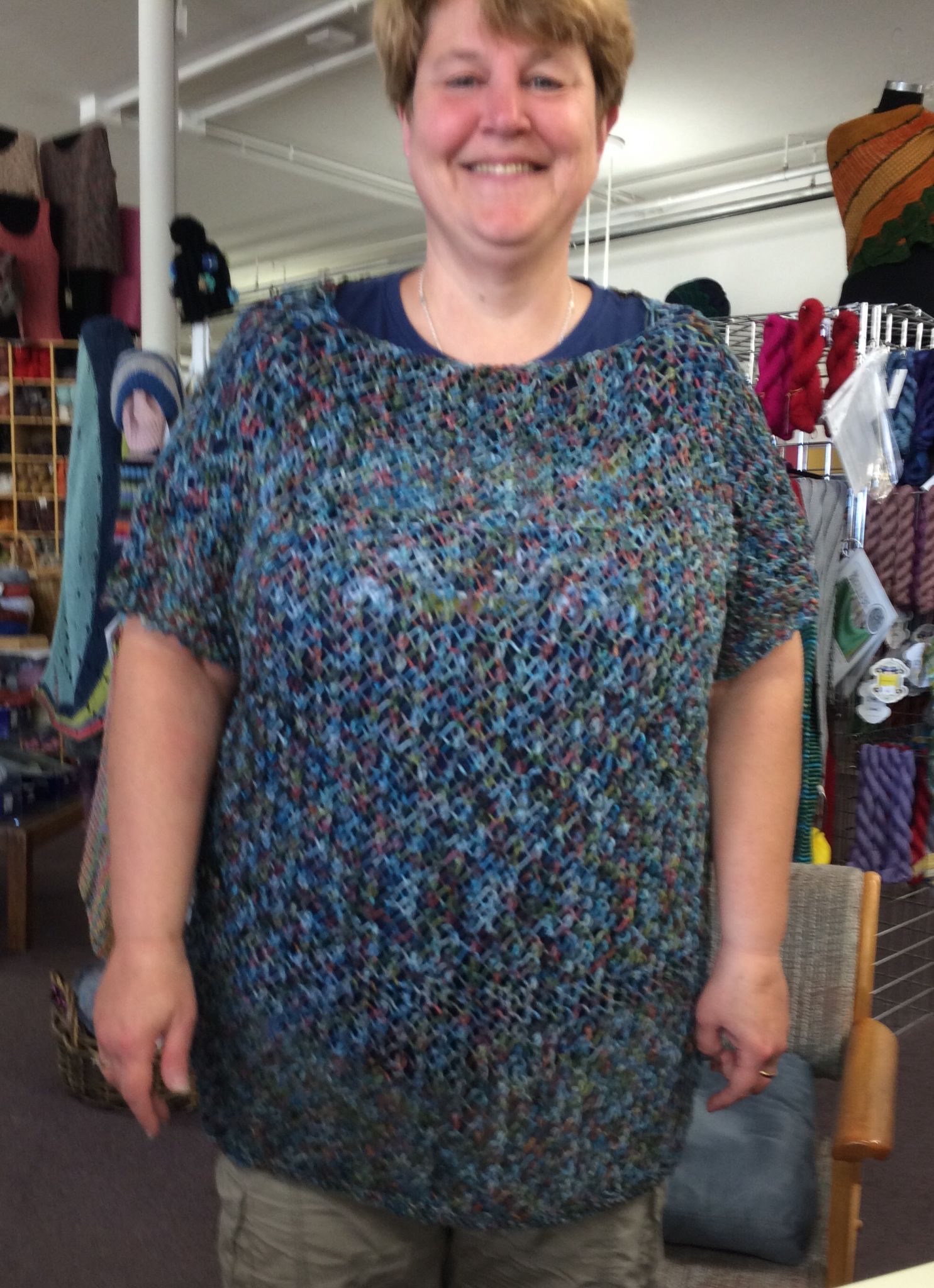 Girl Leslie has finished her summer sweater! LOVE, LOVE, LOVE this! Great for a cover up! Knit in Tahki Tandem. It is all YARN OVER AND KNIT 2 TOGETER!
Caracol
Truly a unique yarn! We start with a bulky thick-and-thin single made of our delightfully soft superwash merino wool, and then we criss-cross it with a binder thread (either black or white.) Then the yarn is dyed one of our signature kettle-dyed colorways, and: poof! Something unlike any yarn we've made before, inspired by a particular style of handspun yarn. Caracol knits up into a cozy, fluffy fabric with a ton of texture and visual interest. Simple stitch patterns really let it sing!
ARRIVING TUESDAY! Only 1 bag per color due to high demand!! Don't wait!