Announcing 2020 MAKS Fall Retreat
October 2-4, 2020
Cost $25.00 for the weekend.
Includes Event Bag, Patterns and 20% discount for yarn purchases
(except Hedgehoge, Liberty Wool Print and MAKS Cakes).
Anyone who signed up for the Spring Retreat will receive a free seat at the event this fall.
Truncated Business Hours UPDATED!
Adding additional hours! MAKS is currently open for order pickup on Mondays, Thursdays and Saturdays from 11-3. Limited browsing will be allowed during open business hours, to ensure your safety we will be limiting the number of customers allowed in the store at one time. You may call ahead to find the best times.
Stay Safe and Healthy
Wash your hands like you just finished
a bowl of chocolate ice cream and
you're about to knit with $200 yarn.
Stay safe and healthy, knit friends.
GRAND OPENING MAKS ONLINE
We are now accepting online orders available for shipping and curbside pickup during our truncated business hours.
Advent Calendars!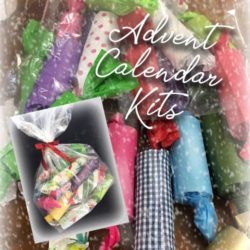 Going fast, but still available! Be sure and get your order in now for December's coolest knit! MAKS 2020 Advent Calendar, 24 different mini skeins of superwash fingering weight – 2200 total YARDS!!! Dyed for us by Created 4 U by Laura from Columbus, OH. Yarn will be ready to pick up or have delivered by mid-November. Suggested patterns and additional details coming soon!
Coming Trunk Show!
Created 4 U by Laura will be having a trunk show at the shop on August 8th from 10-4. Laura is the fabulous yarnista that created the amazing Advent Calendar kits! Stop by and see what she's created 4 U!
Sidewalk Sale Reminder!
DON'T FORGET, today is the second day of the Sidewalk Sale! We will be holding the sale from 10-12 in the Sale Room! So come on down and grab up a great deal, or two…or three! Still plenty of great offerings. Please remember: masks are required, all sales are final, no split bags, cash/check only, bring your own bag and we'll have hand sanitizer upon entry and exit! Stay safe my knitter friends!
Something Knitted This Way Comes!
More details soon on a mystery…
Many thanks to all that came out to the Sidewalk Sale on Saturday. We have more that we'd like to offer, so Susan has extended the Sidewalk Sale to this Saturday, July 18th from 10:00 a.m. to Noon only, the same rules apply from the original sale:
Masks are required
Hand sanitizer when you go in the room and as you leave, please!
All sales are final
We will not be offering any winding during the event
Please do not open bags, we are selling them as is
This will be a cash/check sale only, no credit cards
We reserve the right, for your safety, to limit the number of people in the room at one time, please allow for social distancing!
Please bring your own bag to carry home your purchases
Stay Safe!
Dru
More Sidewalk Sale Goodness Still Available: