Okay, looking at my mystery knit along I am having issues with the colors and block 4!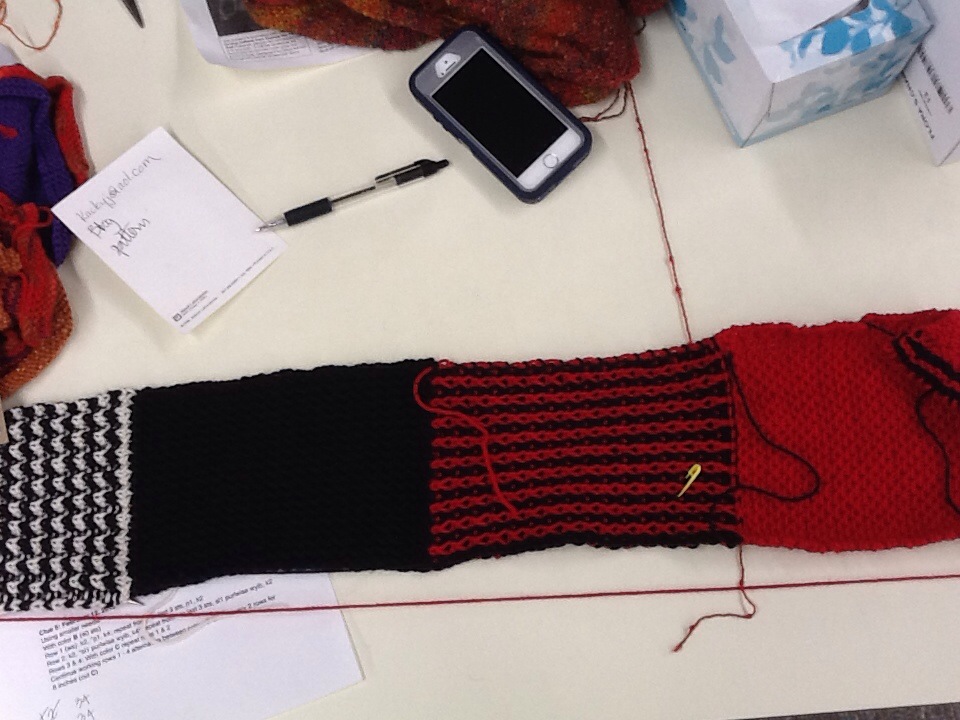 As set, my block 5 is red and black. What will block 6 be? It would make sense for yarn usage to make it white. However, then the only blocks with white will be next to each other!
So, here is what I am going to do. I am going to rip back block 4 and take out an additional 2 sts. Now I will be down to 34 sts! I am going to knit it in white (color B). Then my block 5, I will knit in red (color C) and white (color B). Hopefully it will work out that clue #6 is a solid and I will use red (color C).
colors will be:
1. black/white
2. black
3. red/ black
4. white
5. red/white
6. red
we shall see how it goes!