Things have been very busy at the shop! The sale of the building did not go through, but there is new interest🤞.  I will keep you posted if anything changes.  I will be in the Virginia Ave. Location for a while longer.
However, we have many new and fun things combining up starting this Friday!
1. Westknits Jigsaw Puzzle Blanket- this Friday Jan. 6th and Sat. Jan. 7 at 10 am.  We will work through the first 4 sections of the pattern.  We will meet the 1st Friday and Saturday of each month  to talk abut the next 4 sections and finish (hopefully) by the end of the year!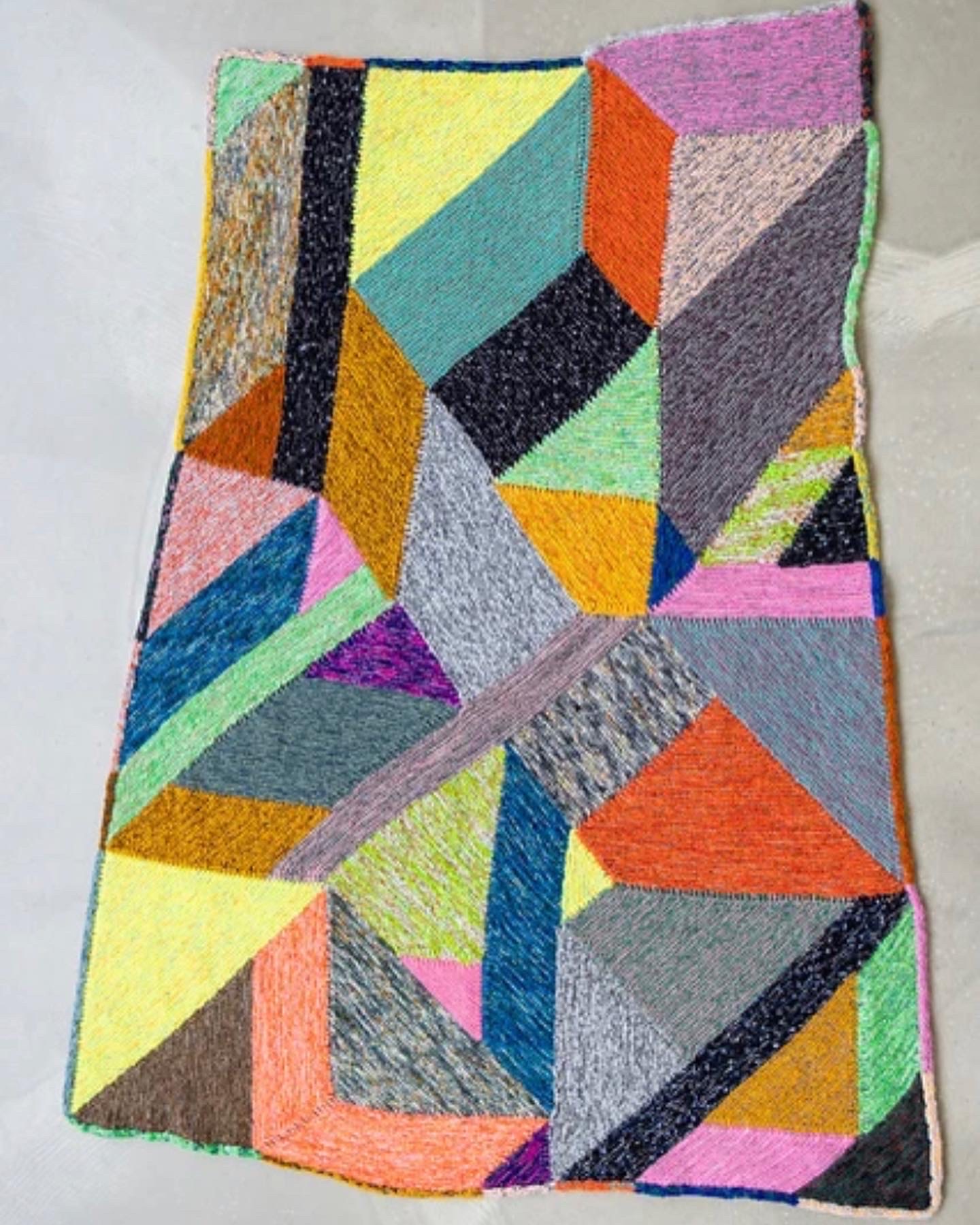 This is mine so far!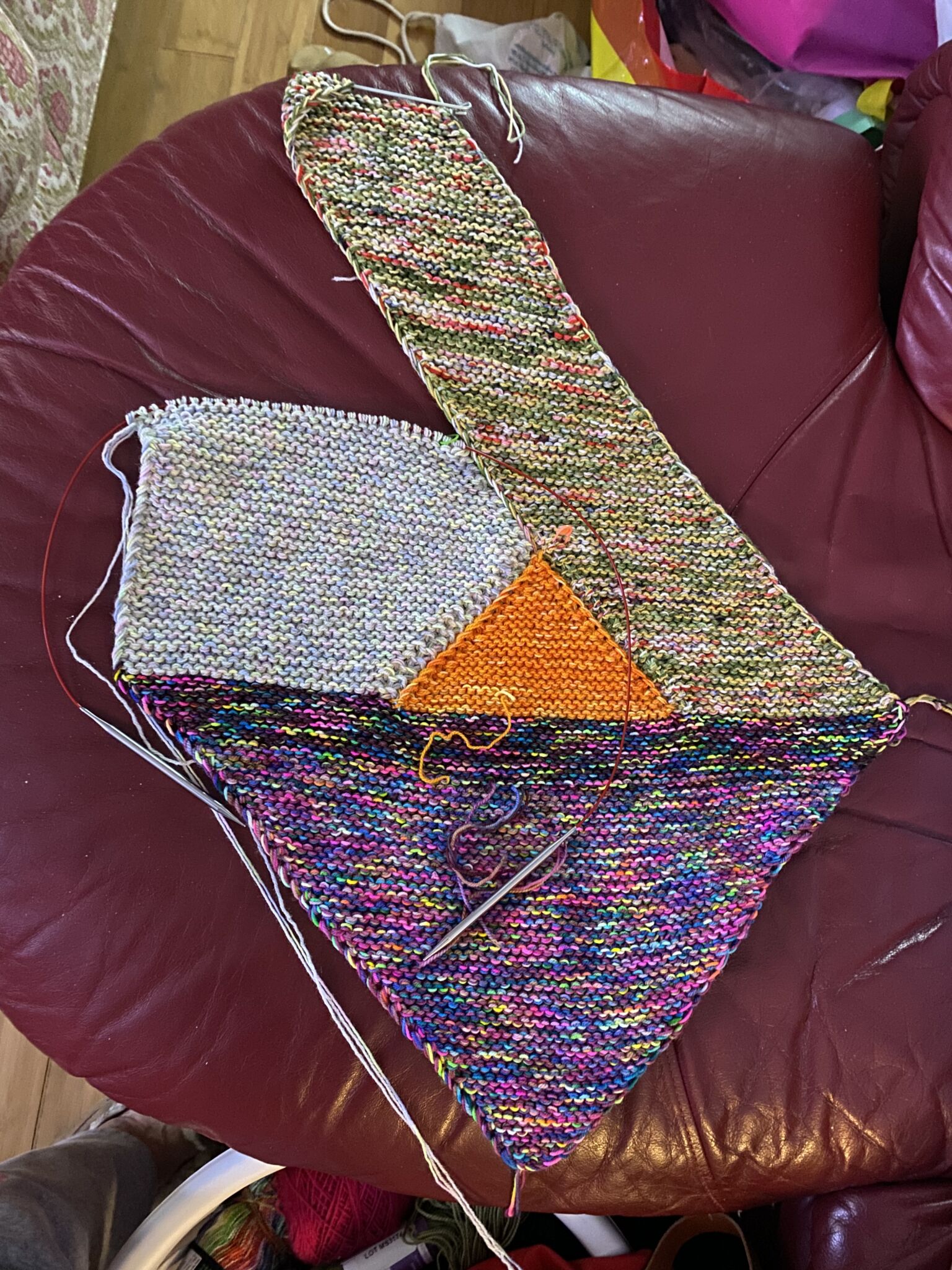 The pattern uses 2 strands of fingering weight, but the finished size is only 45", so I am using 3 strands of fingering weight for a finished width of around 54".  1 strand of DK and 1 strand of fingering weight should work as well.  Bring your fingering weight yarn, also DK will work if you triple strand fingering weight.  Size 10- 11 24" circular will be fine. We will also sell you yarn if you do not have leftovers 😉.  Also, bring a couple of the 4" stitch holders.  You can purchase the pattern on Ravelry.  We can also, sell you the pattern.
2. I have finished my Advent Calendar sweater 2022 and I could no be happier! Emma's yarns dyed our kits this year and her colors are beautiful!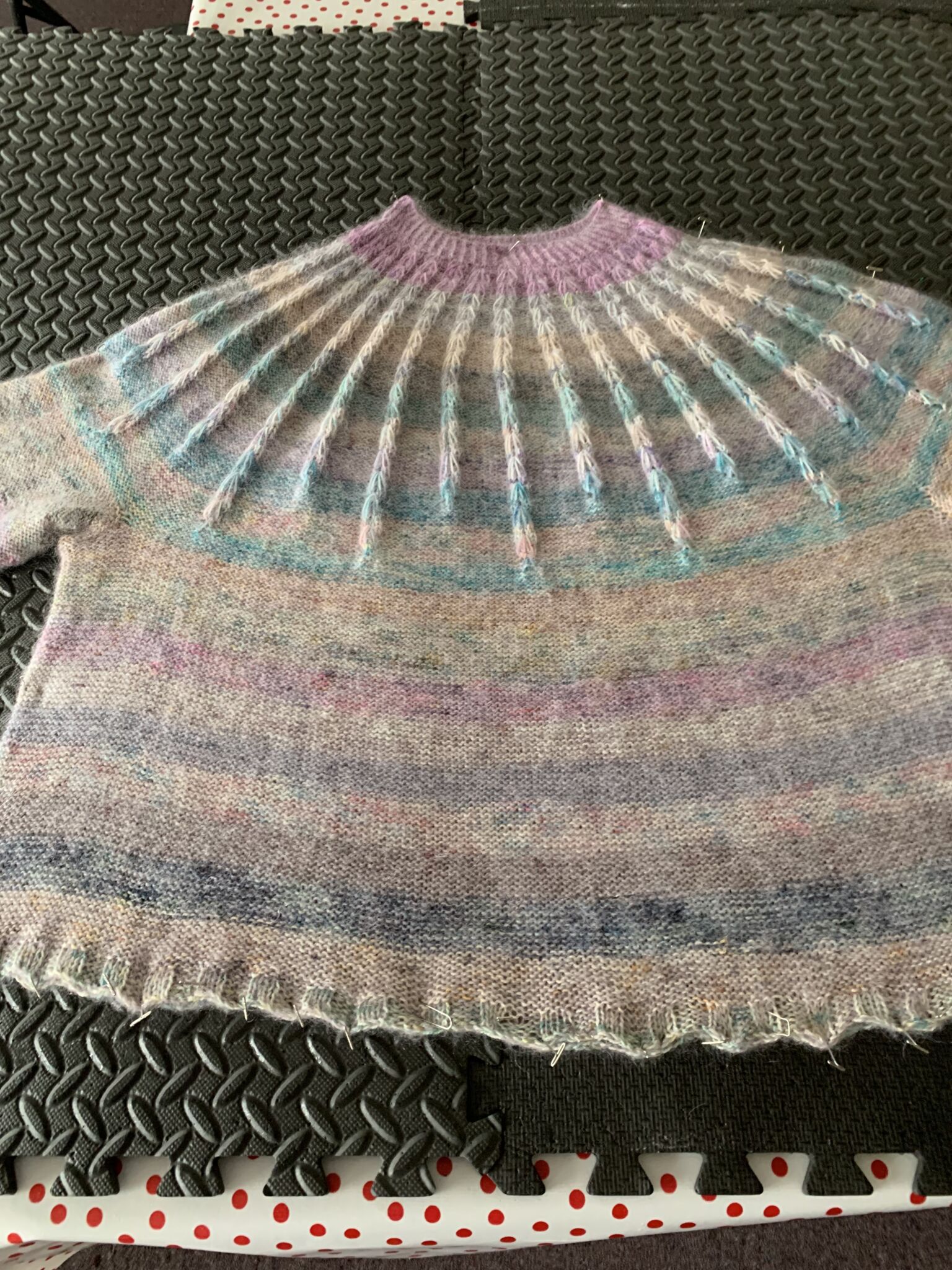 I knit the Sorrel Sweater and strand Emma's Mohair along with the 24 minis from the Advent kit. We still have a few kits left in stock.  Available in store and on our website.
3.ANNOUNCING EMMA'S YARNS YEAR LONG YARN TASTING!! STARTING JAN 15 WE WILL HAVE 1 OR 2 OF EMMA'S YARN BASES EACH MONTH DYED IN 4 OF HER COLORS! EACH MONTH (FEB. AND ON WILL BE AVAILABLE AROUND THE FIRST OF THE MONTH) WE WILL OFFER A DIFFERENT YARN BASE IN 4 NEW COLOR-WAYS!  JANUARY YARN IS HELLA HANKS, A 600 YARD FINGERING WEIGHT!  COLORS WILL BE A SURPRISE.  I WILL POST AS SOON AS IT ARRIVES.  FOLLOW ME ON INSTAGRAM (susan_maks) AND FACEBOOK (MASS. AVE. KNIT SHOP) FOR THE EARLIEST NOTIFICATION OF MONTHLY YARN BASE AND COLORS!
4. JAN. '23 LaJolla by Baah yarns-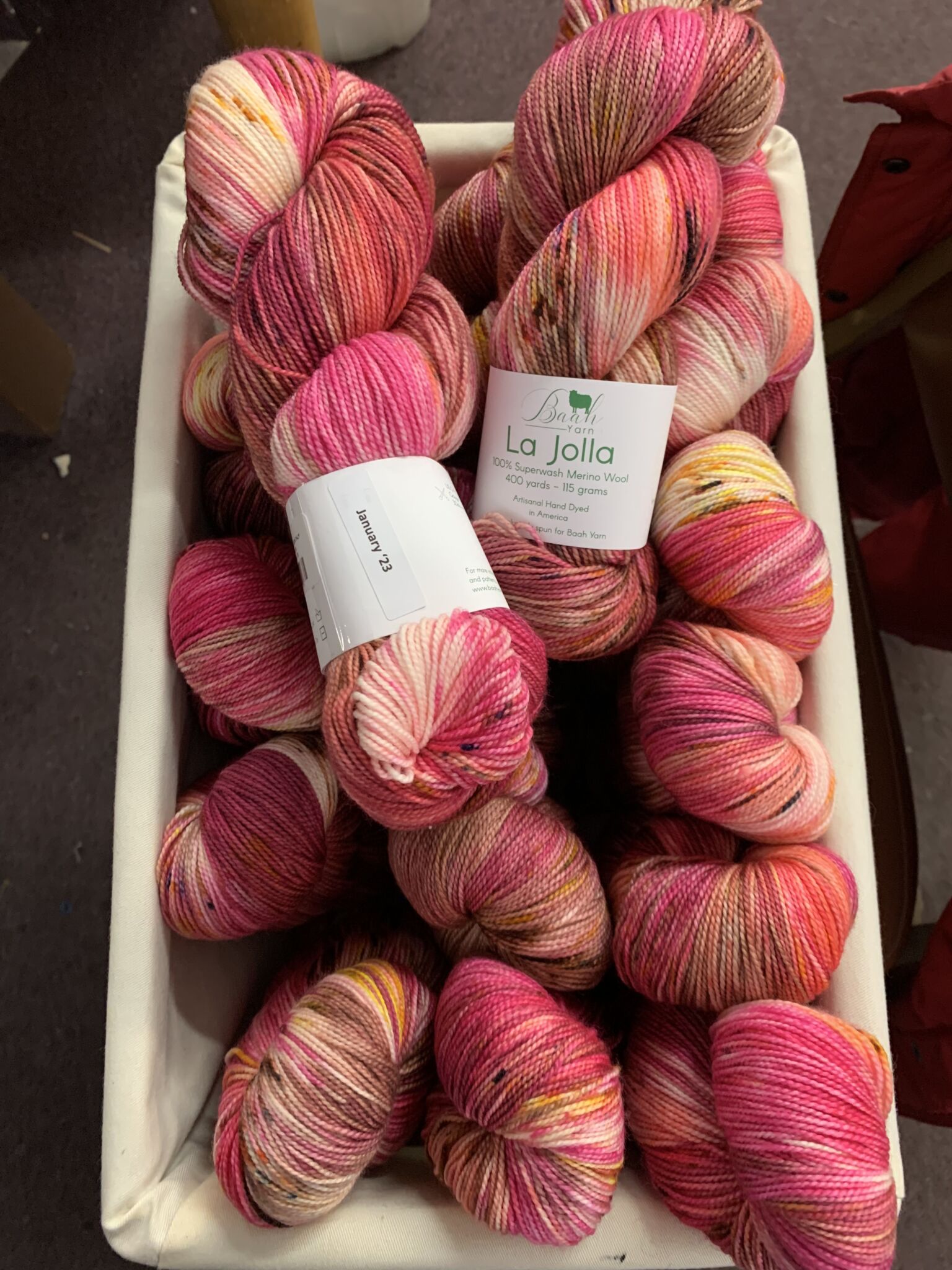 Available on our website!  massaveknitshoponline.com.
NEW PATTERN AND KIT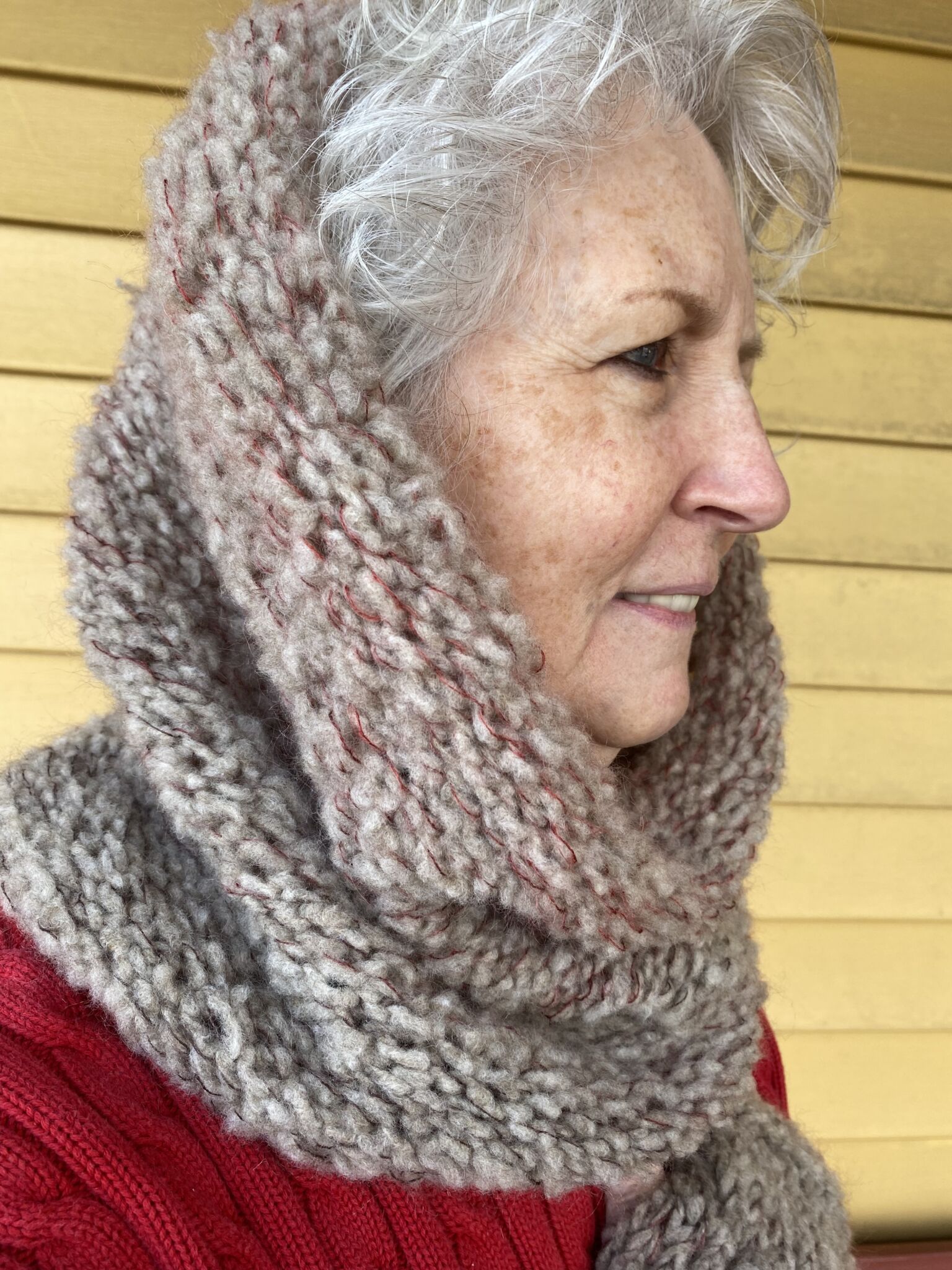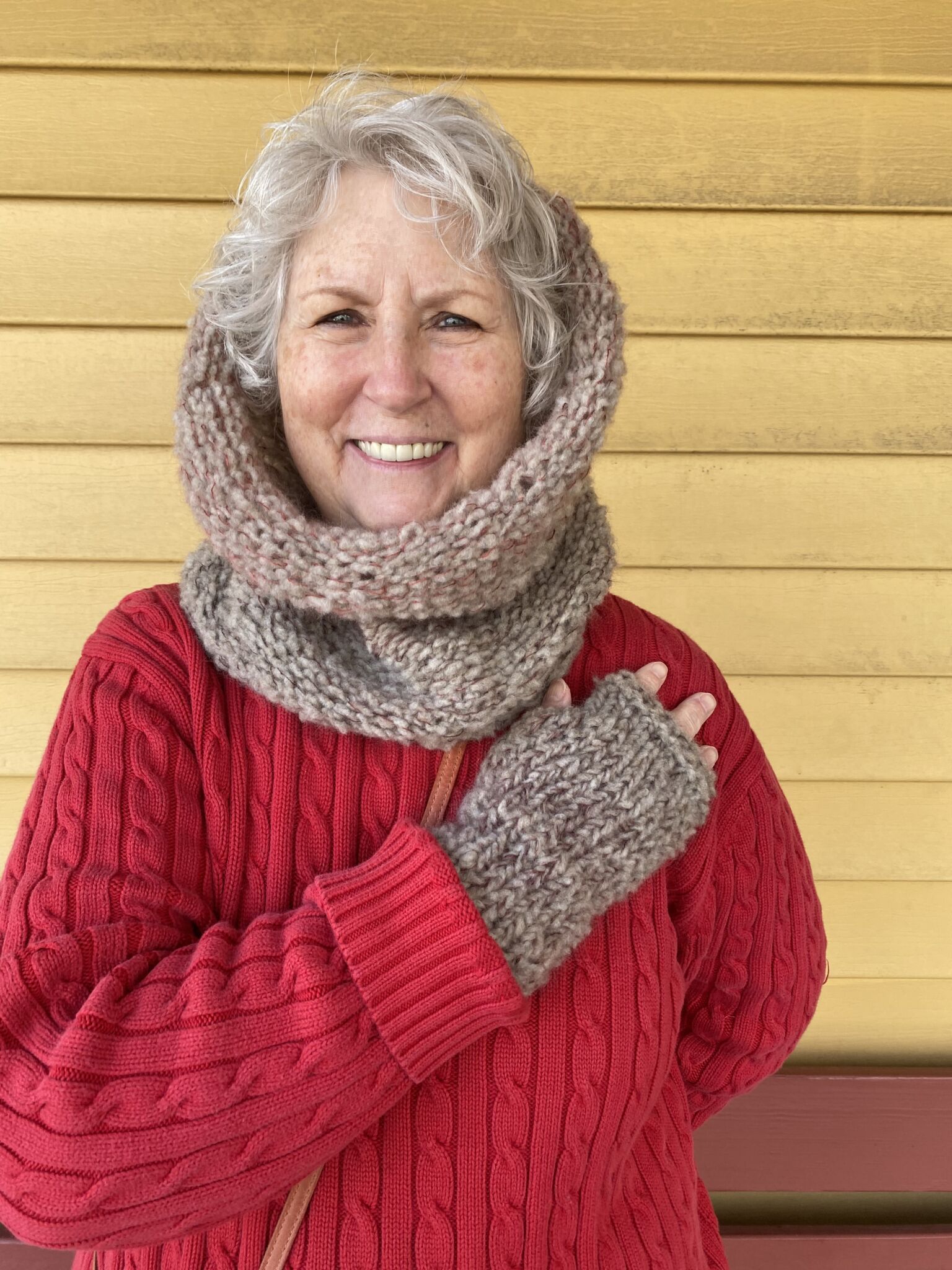 SQUISHY COWL AND HAND MITT knit with Lang Phoenix and St. Charles or Berroco Aerial Color lace mohair. Kits are available in store right now (on line soon) with a $10 discount. Reg. $60 now $50. Cowl knit on size 11 and hand Mitts on size 10 needle.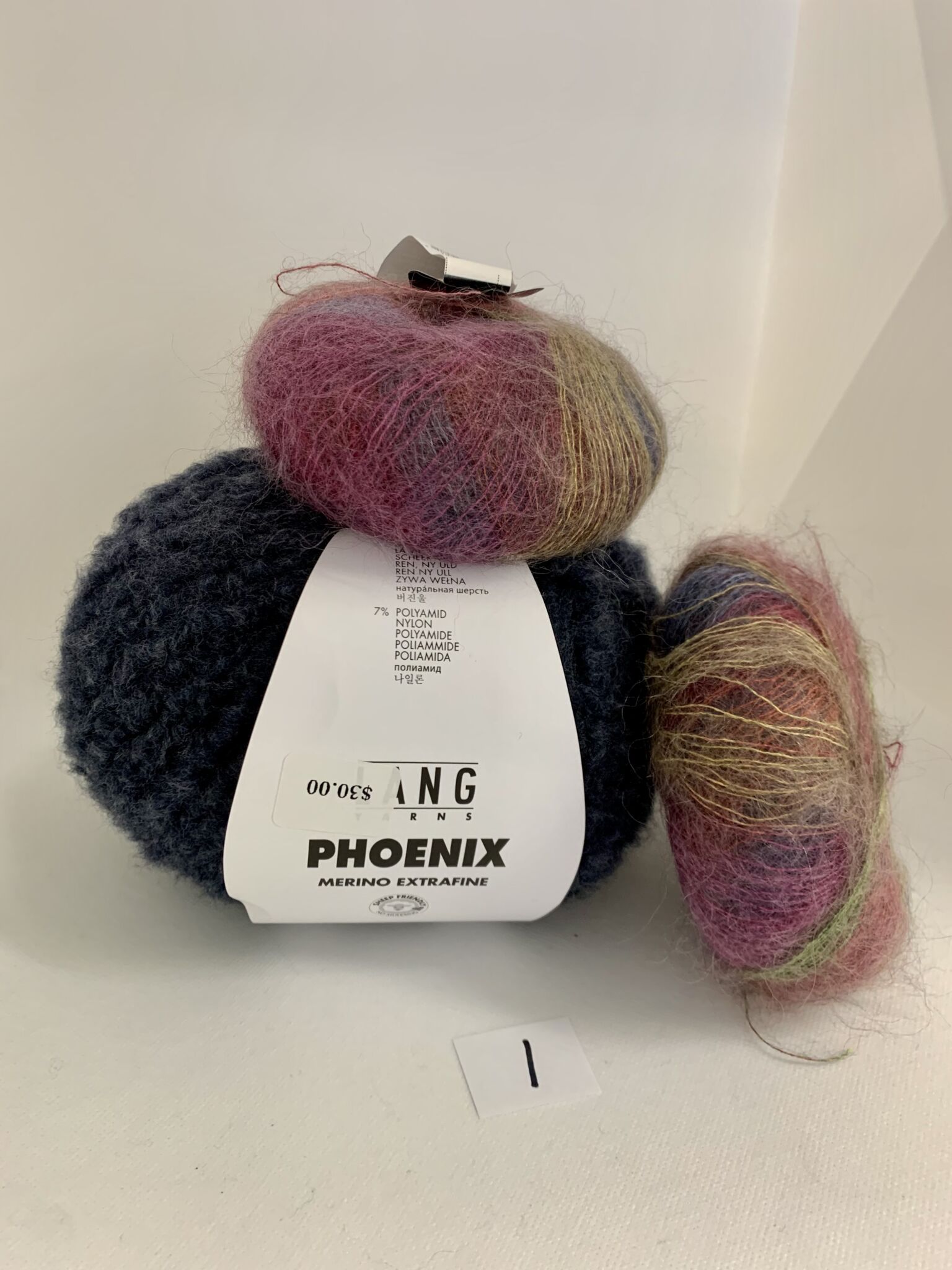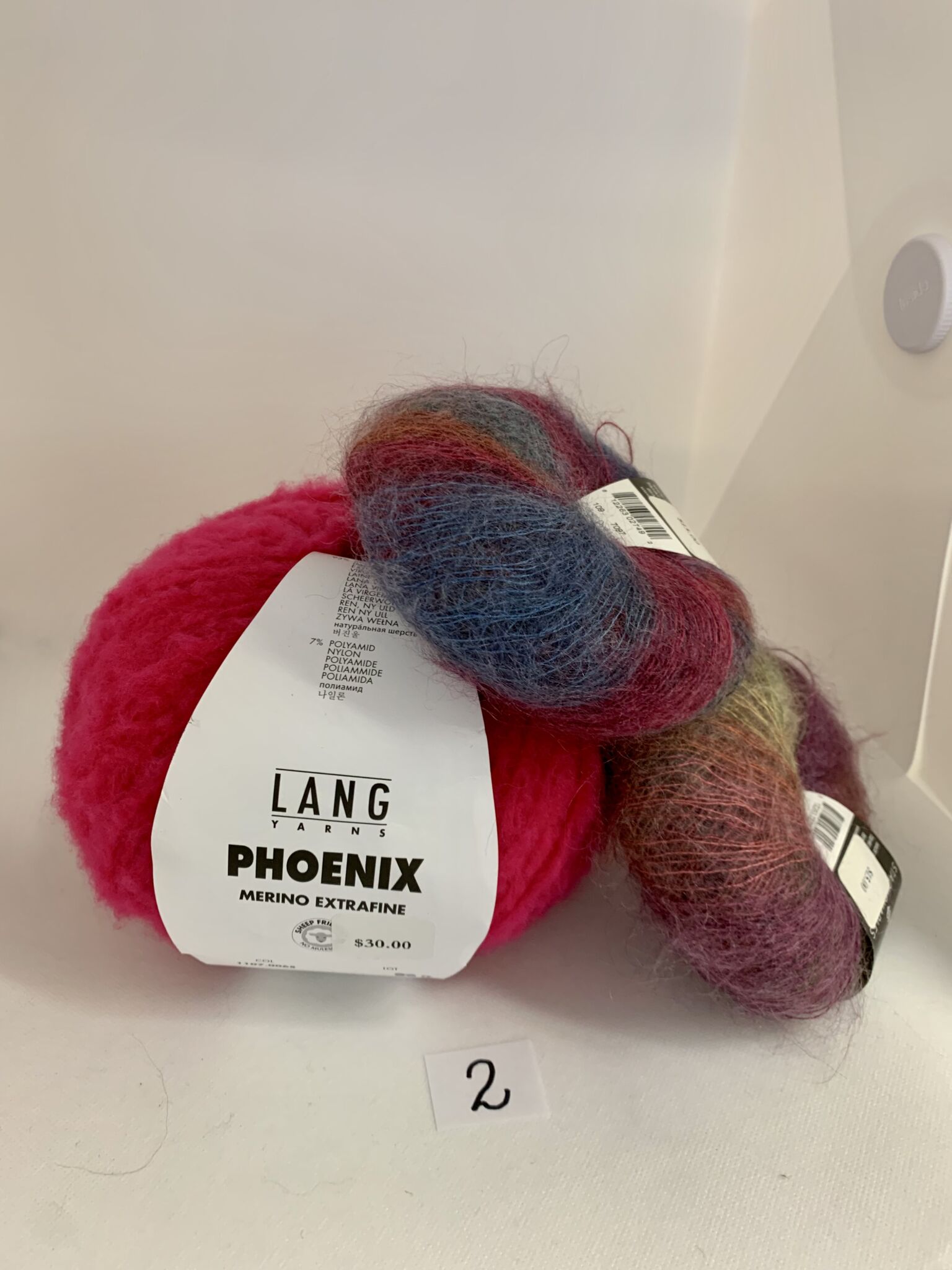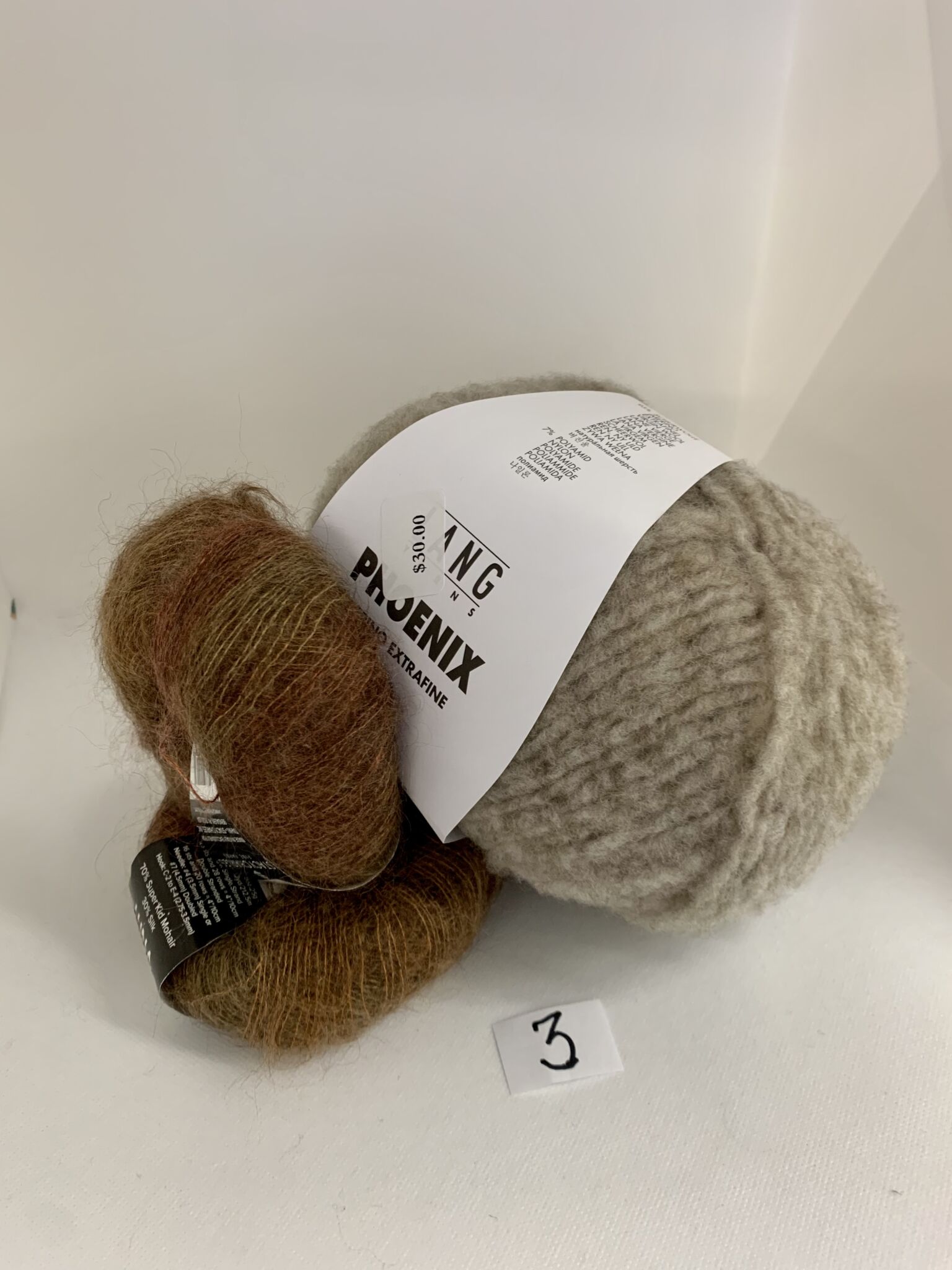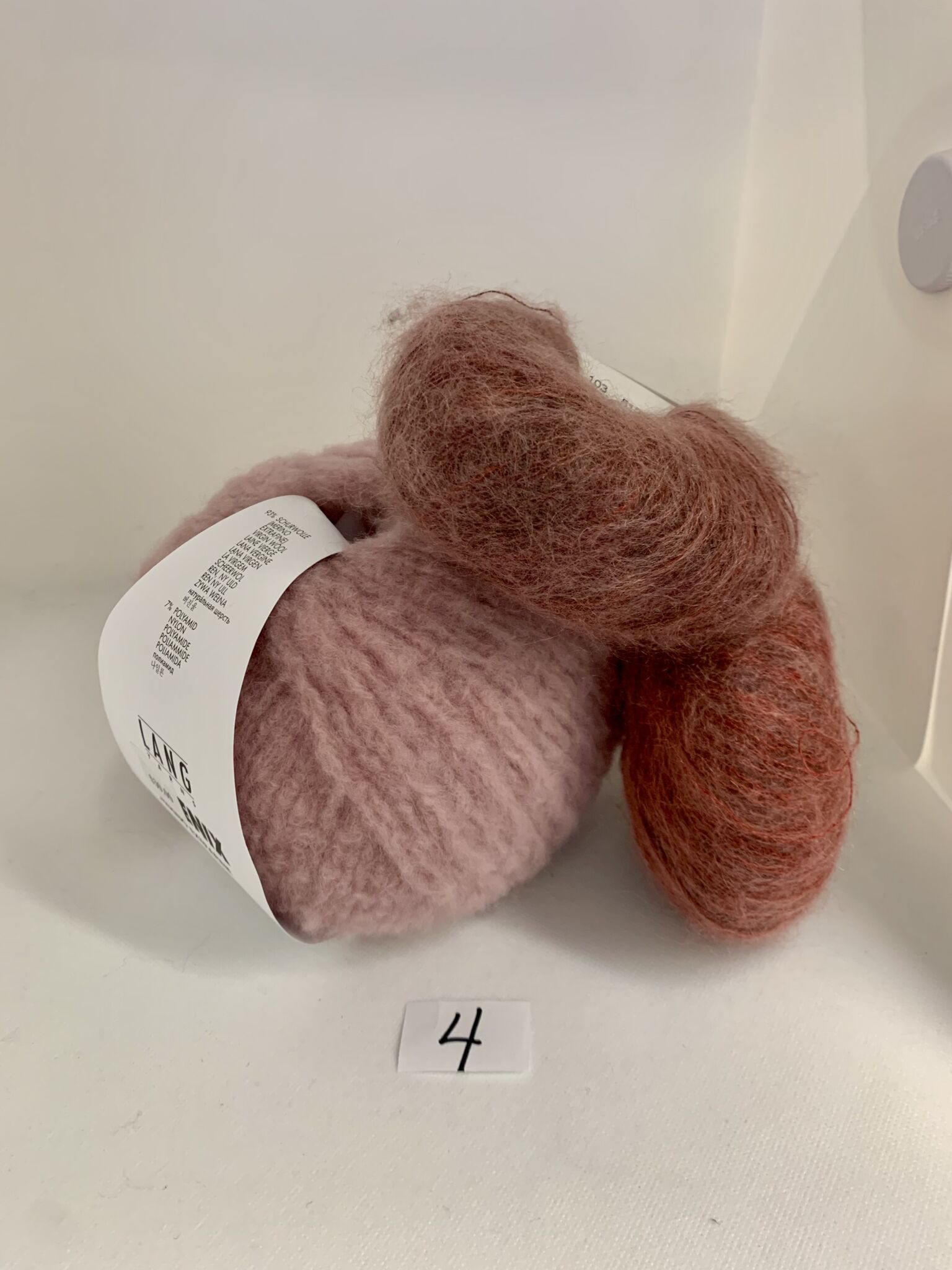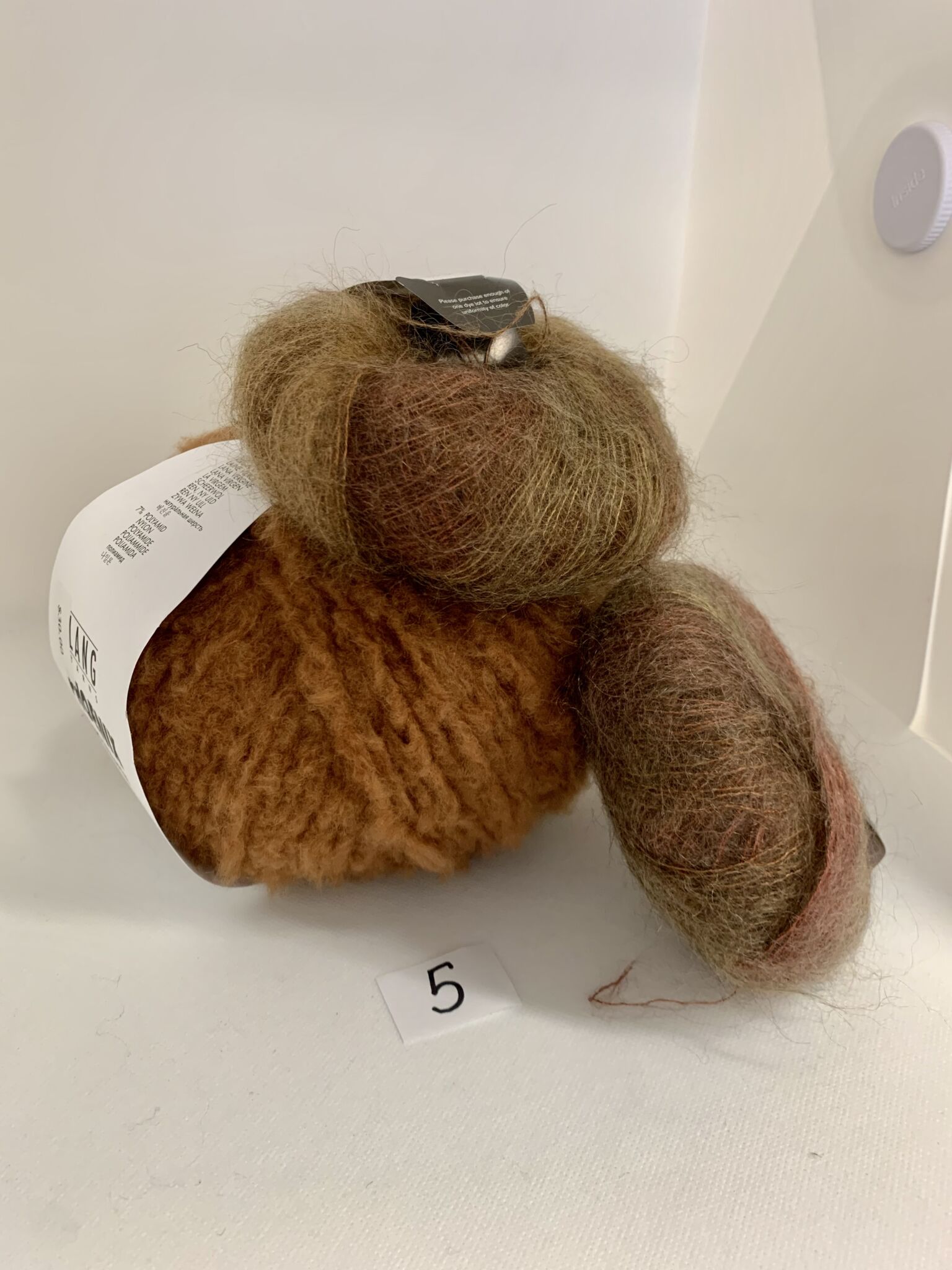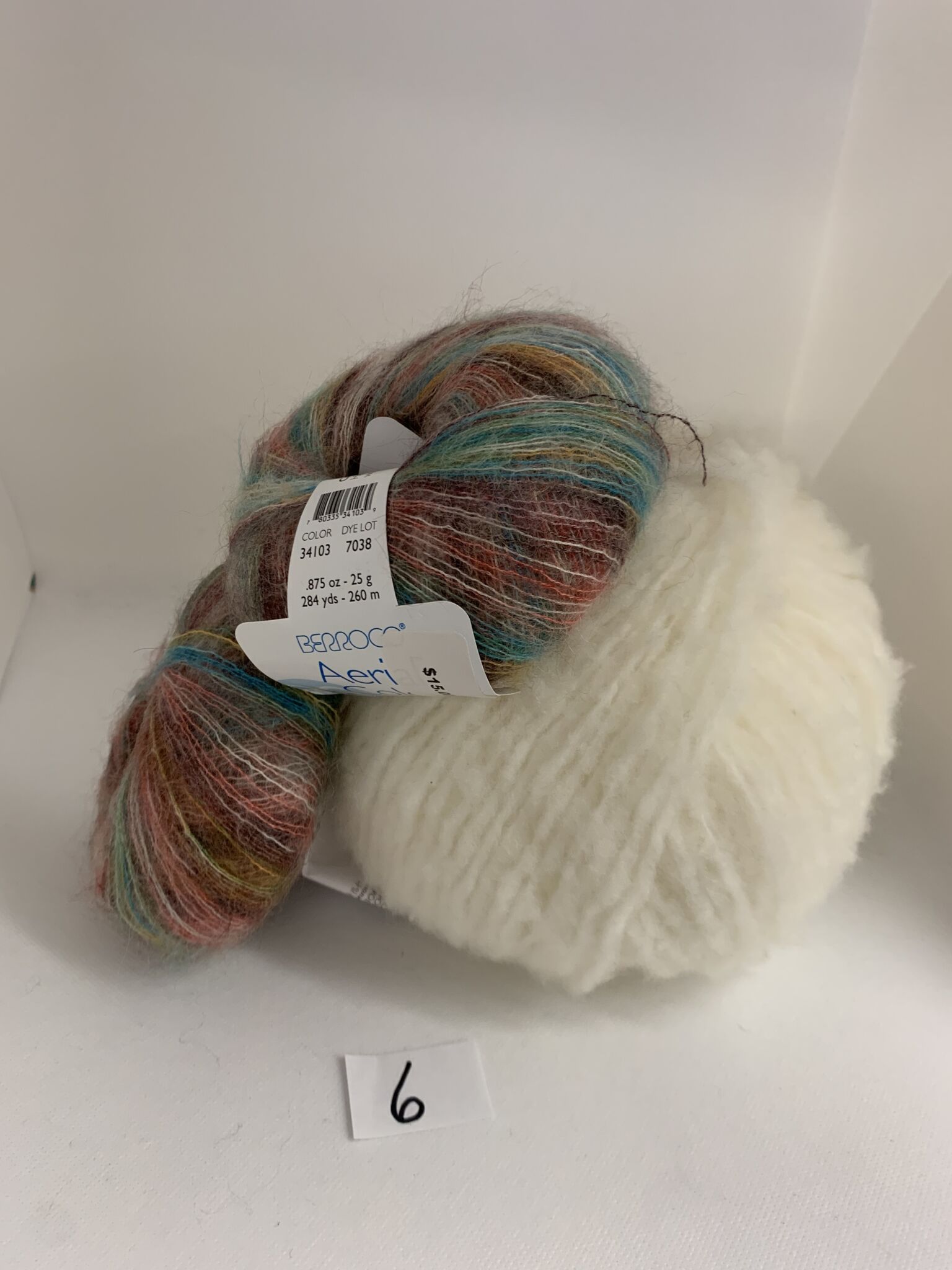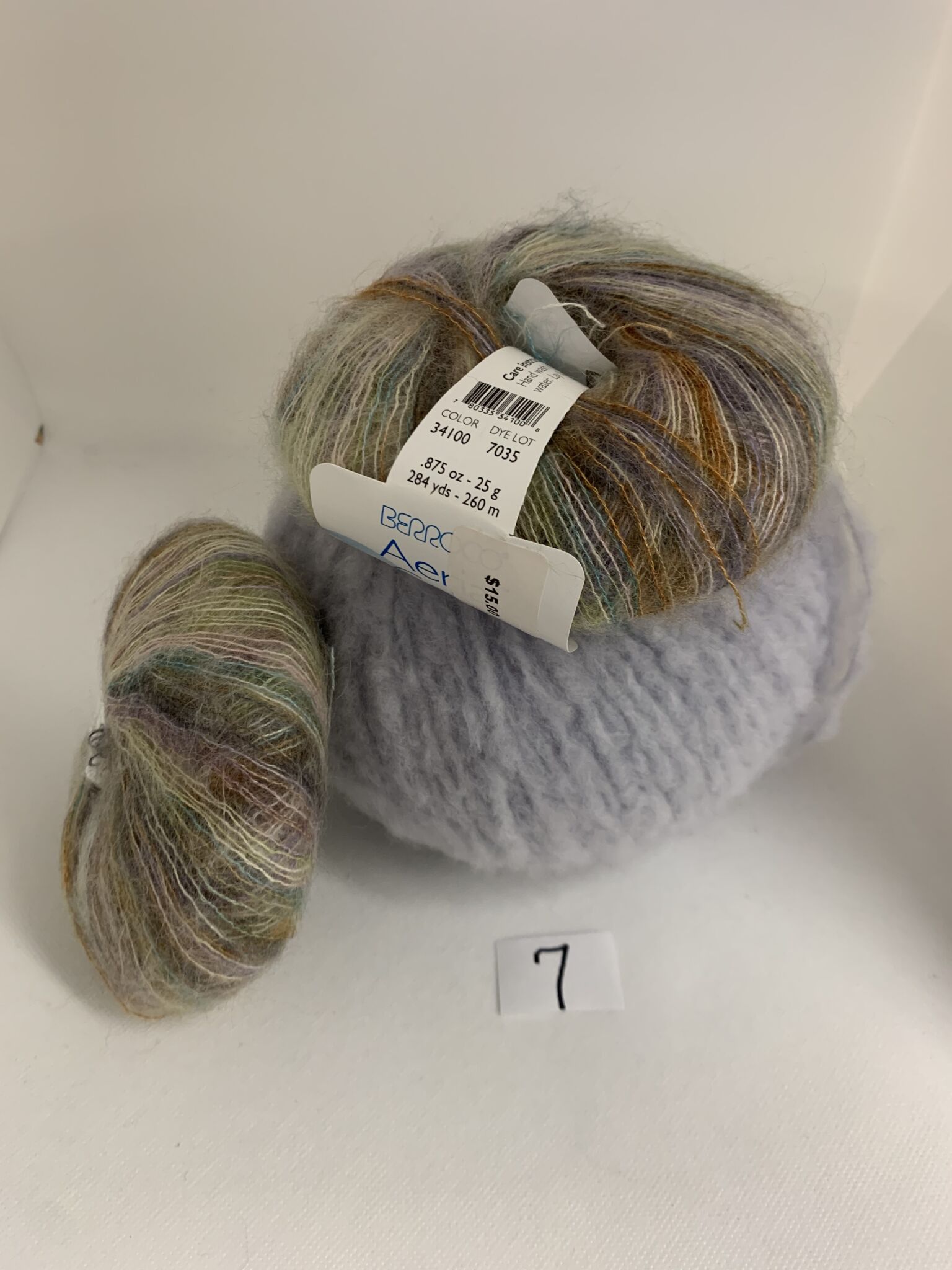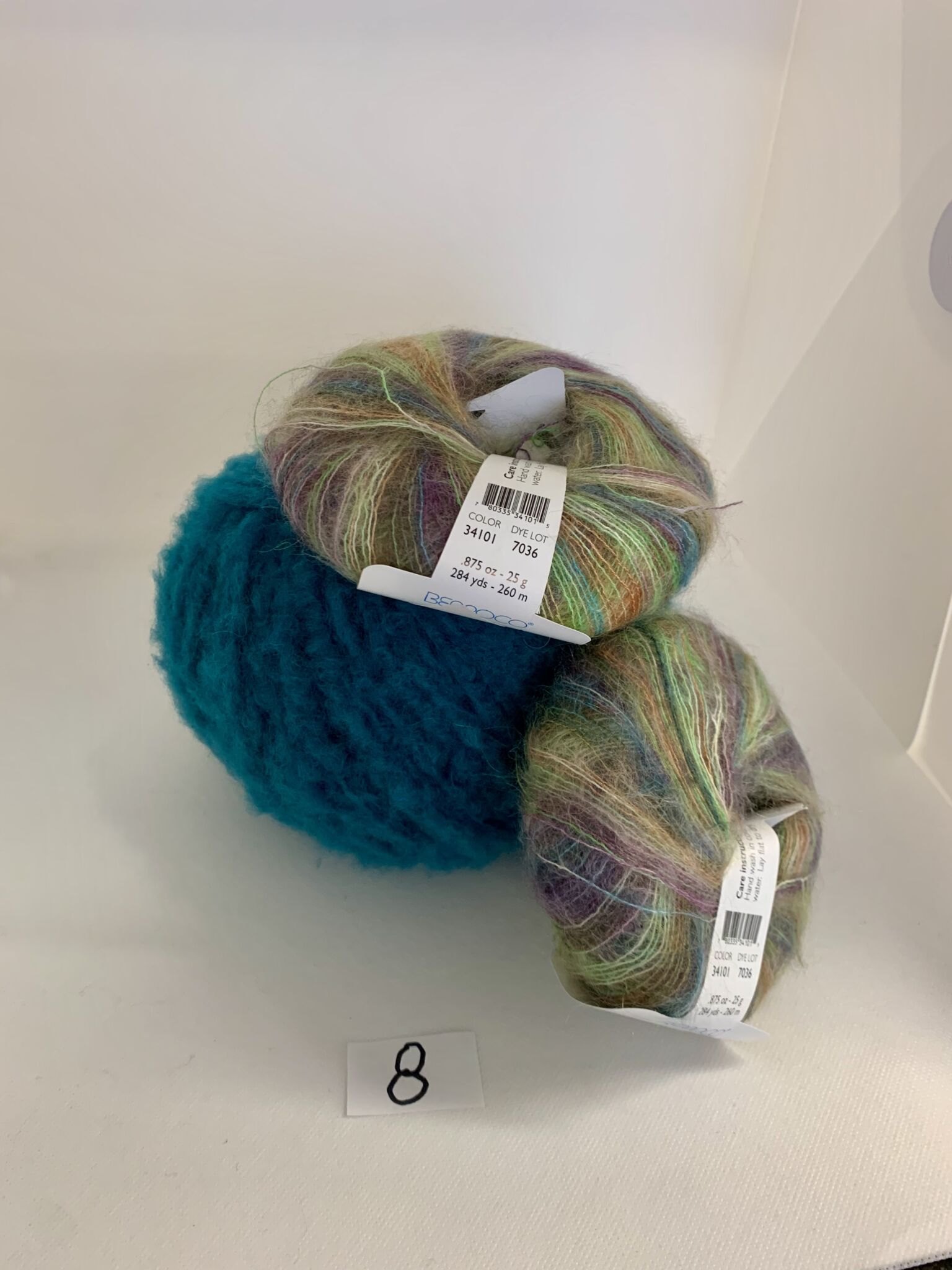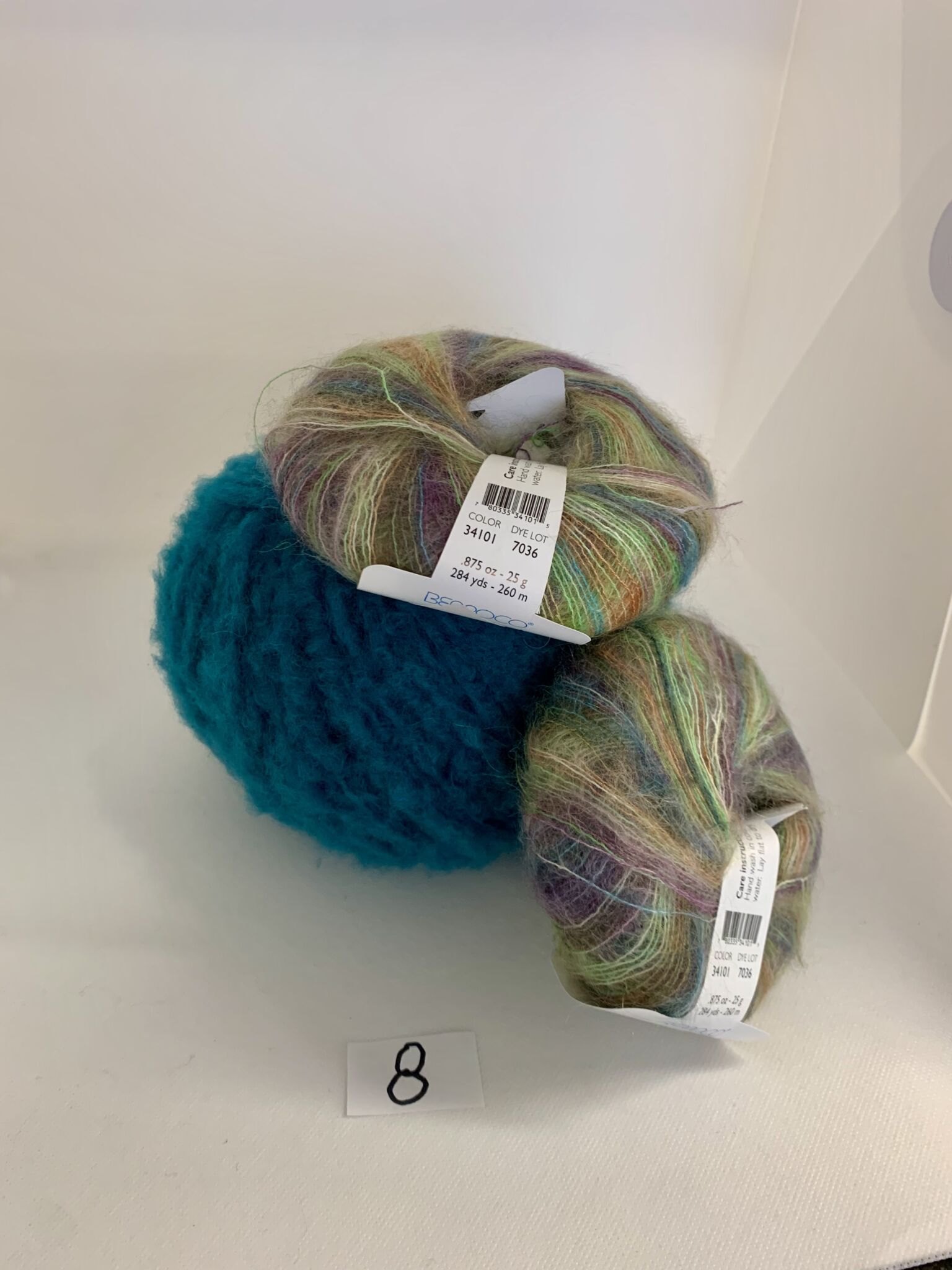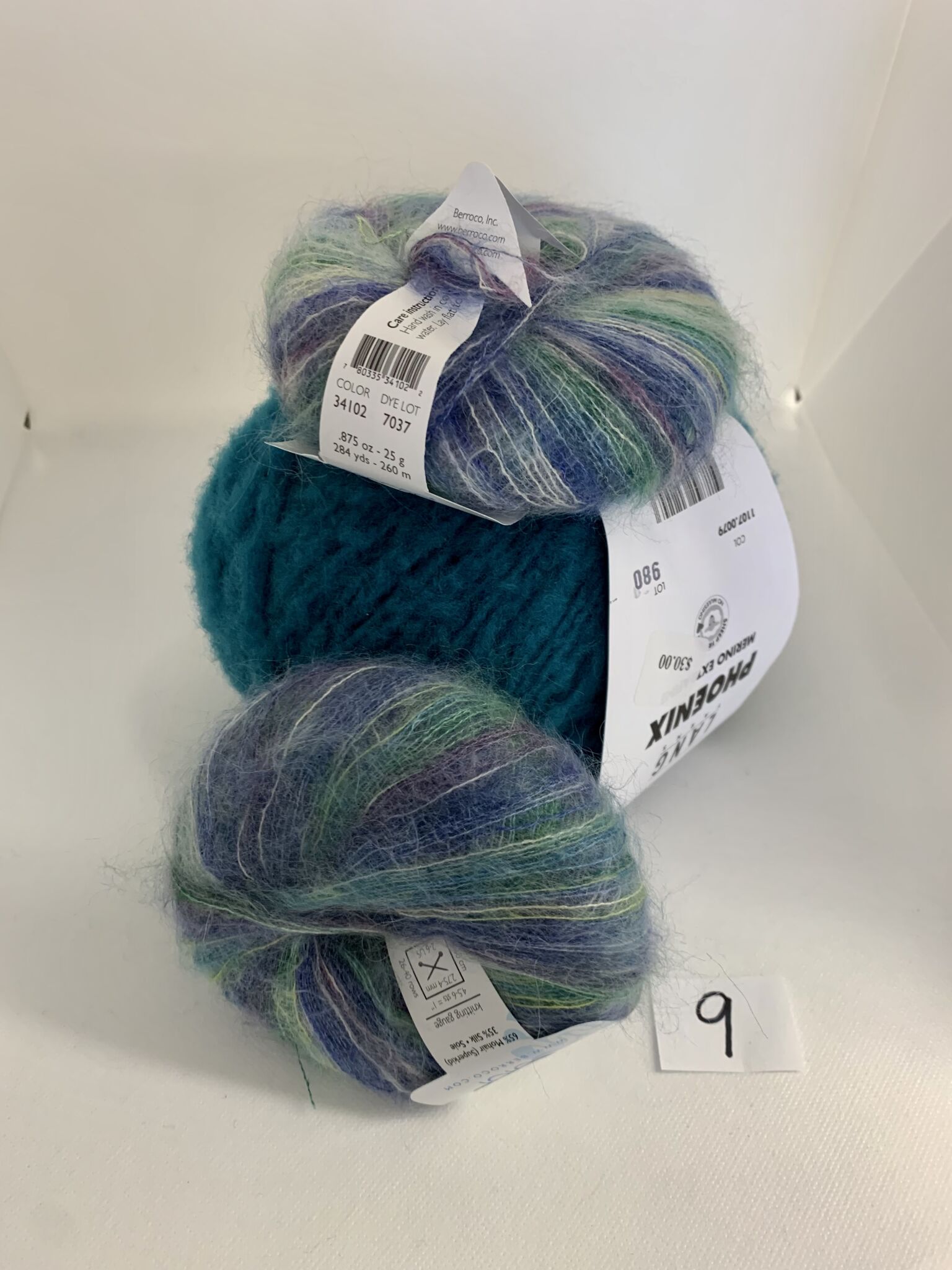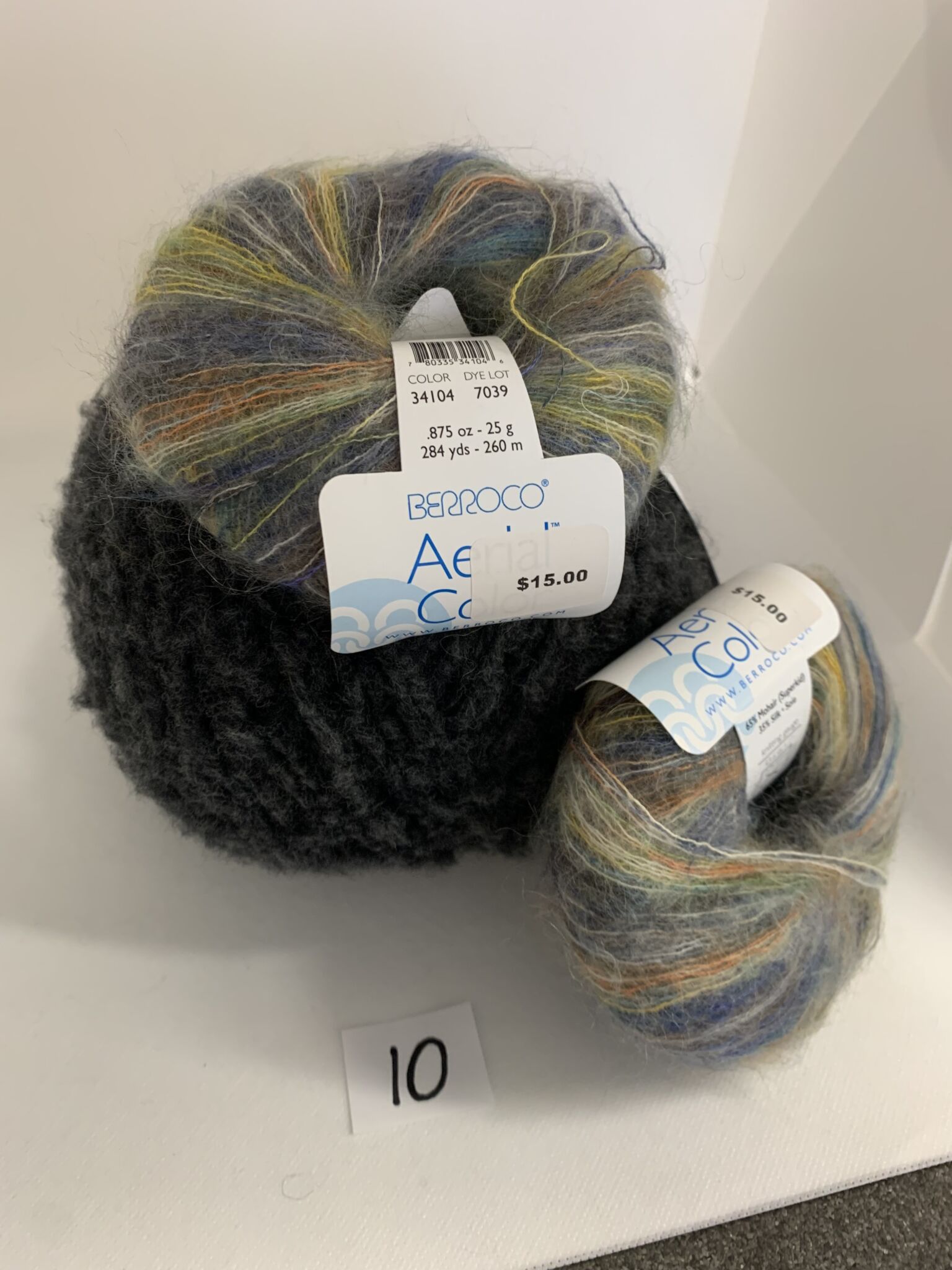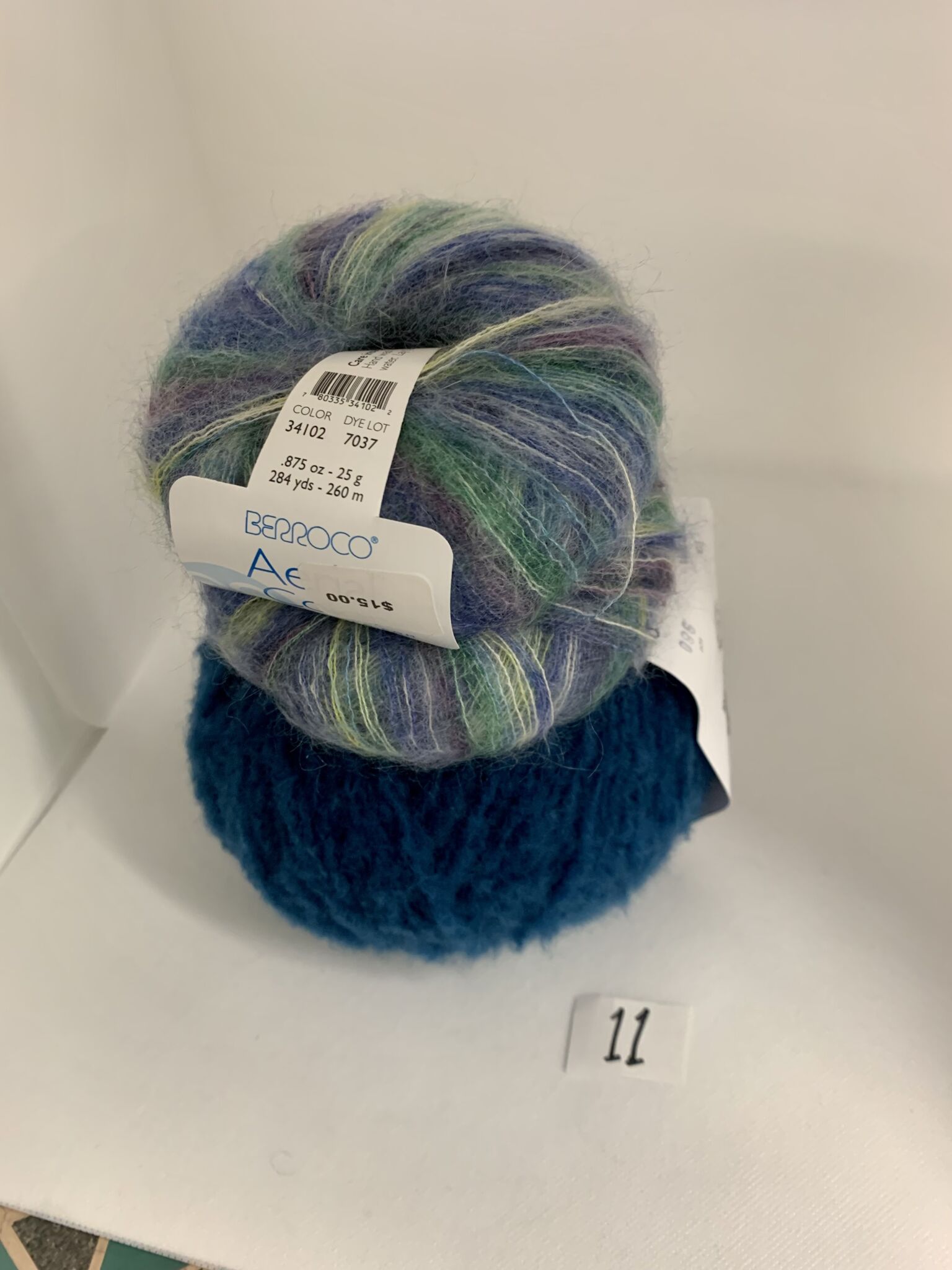 Call the shop or stop in to grab yours.  Also, thanks to the beautiful model😍!!
Have a great day and KNIT ON!!
SUSAN