New Dream in Color Smooshy with Cashmere!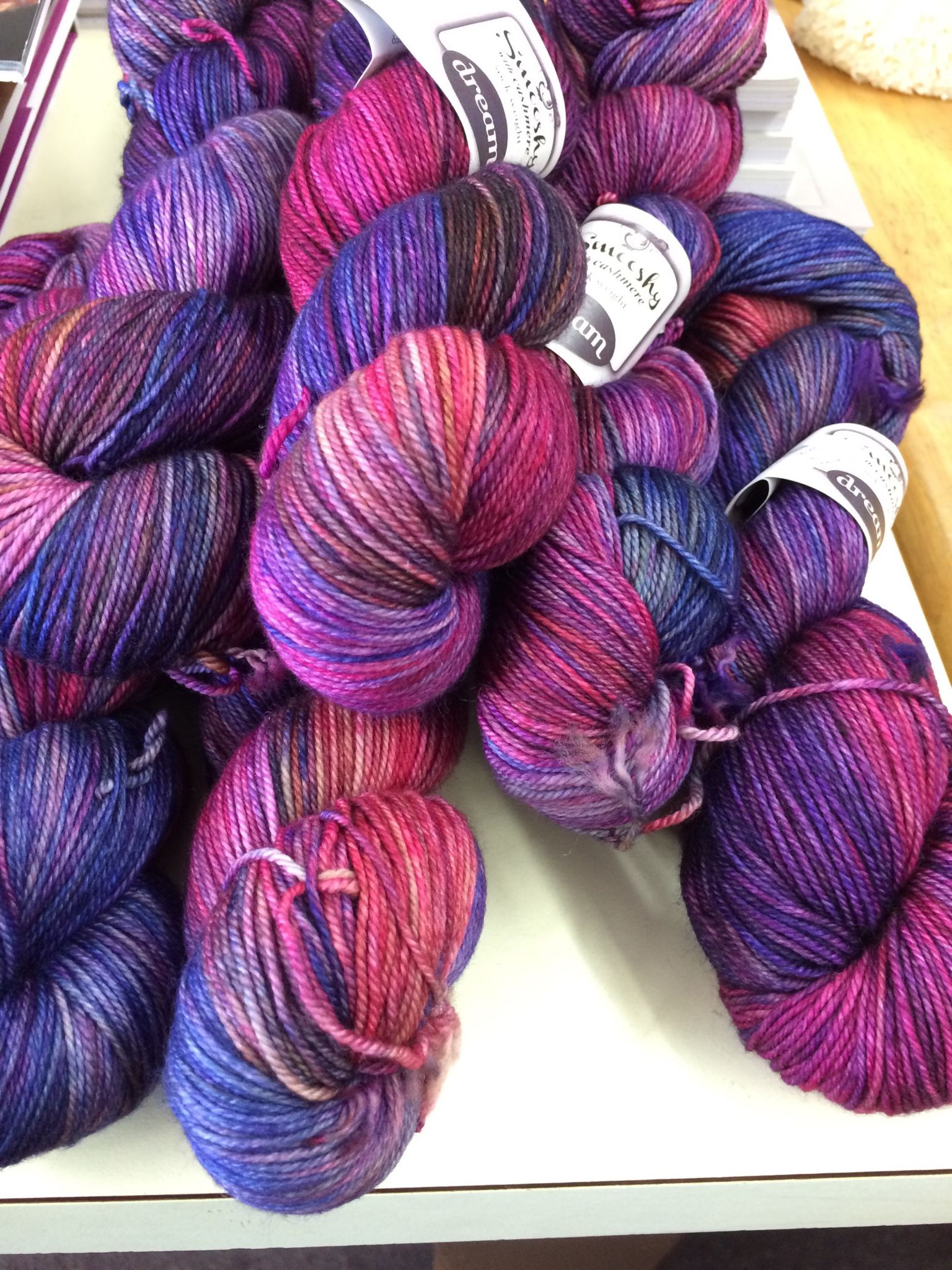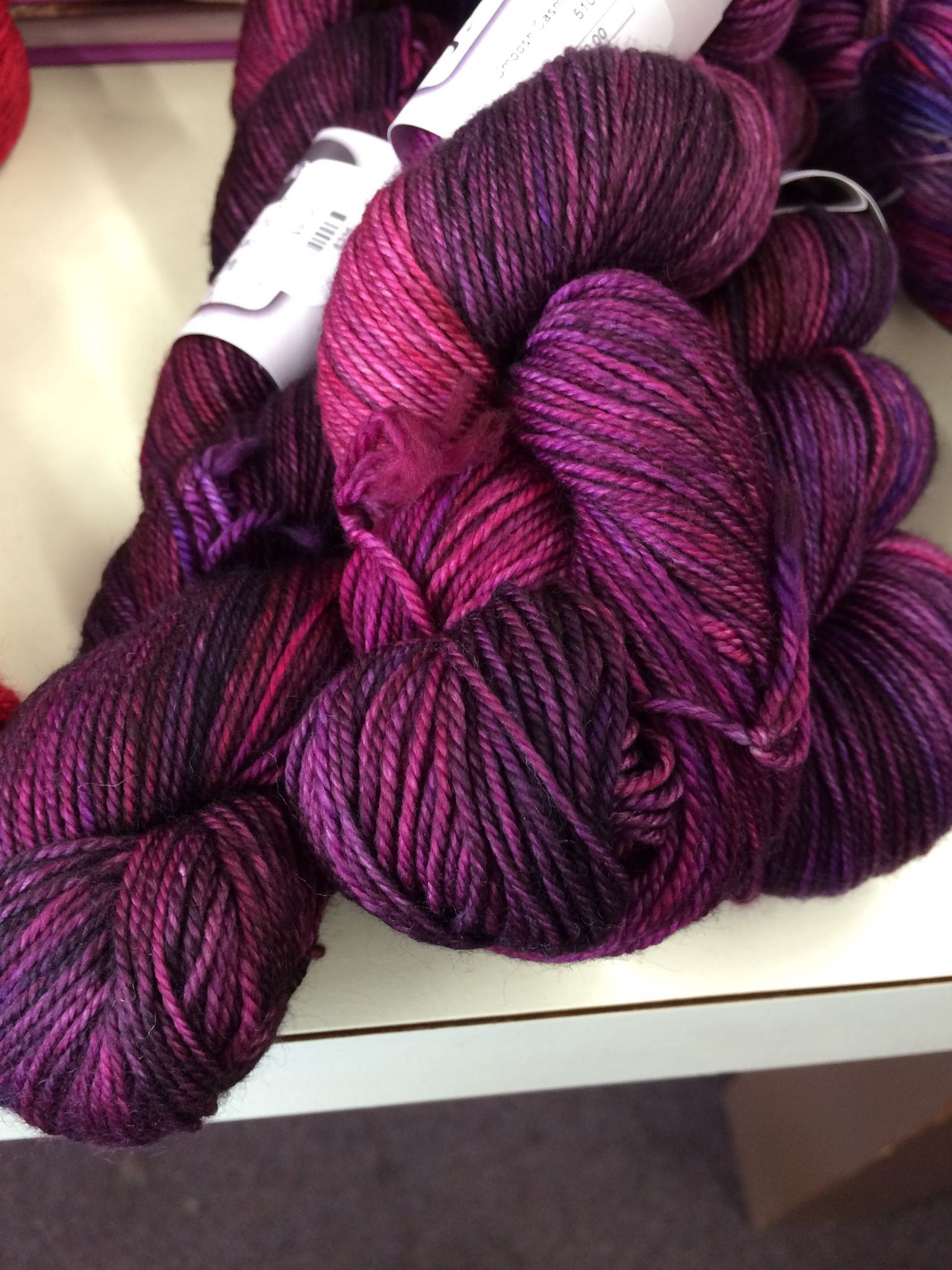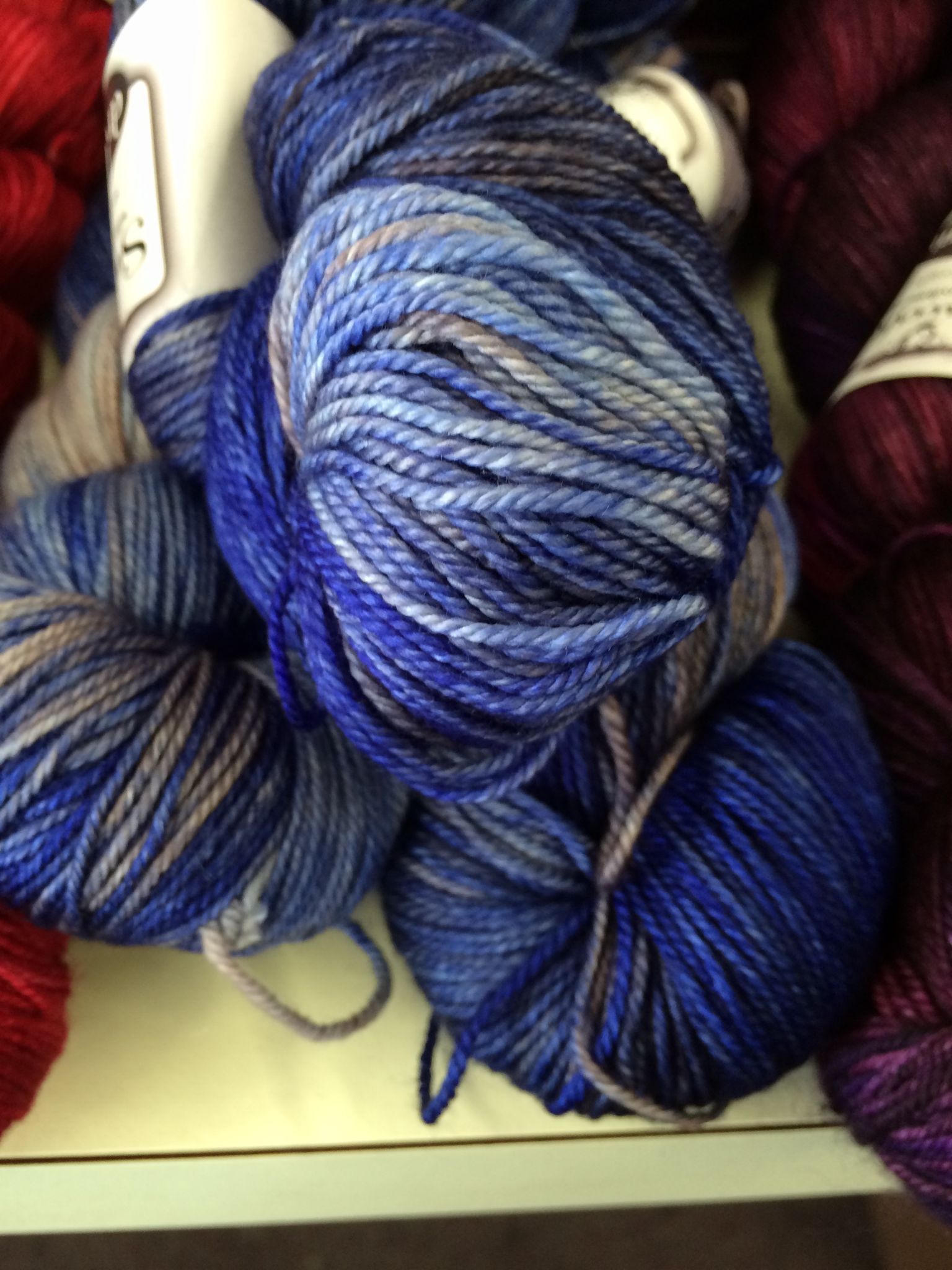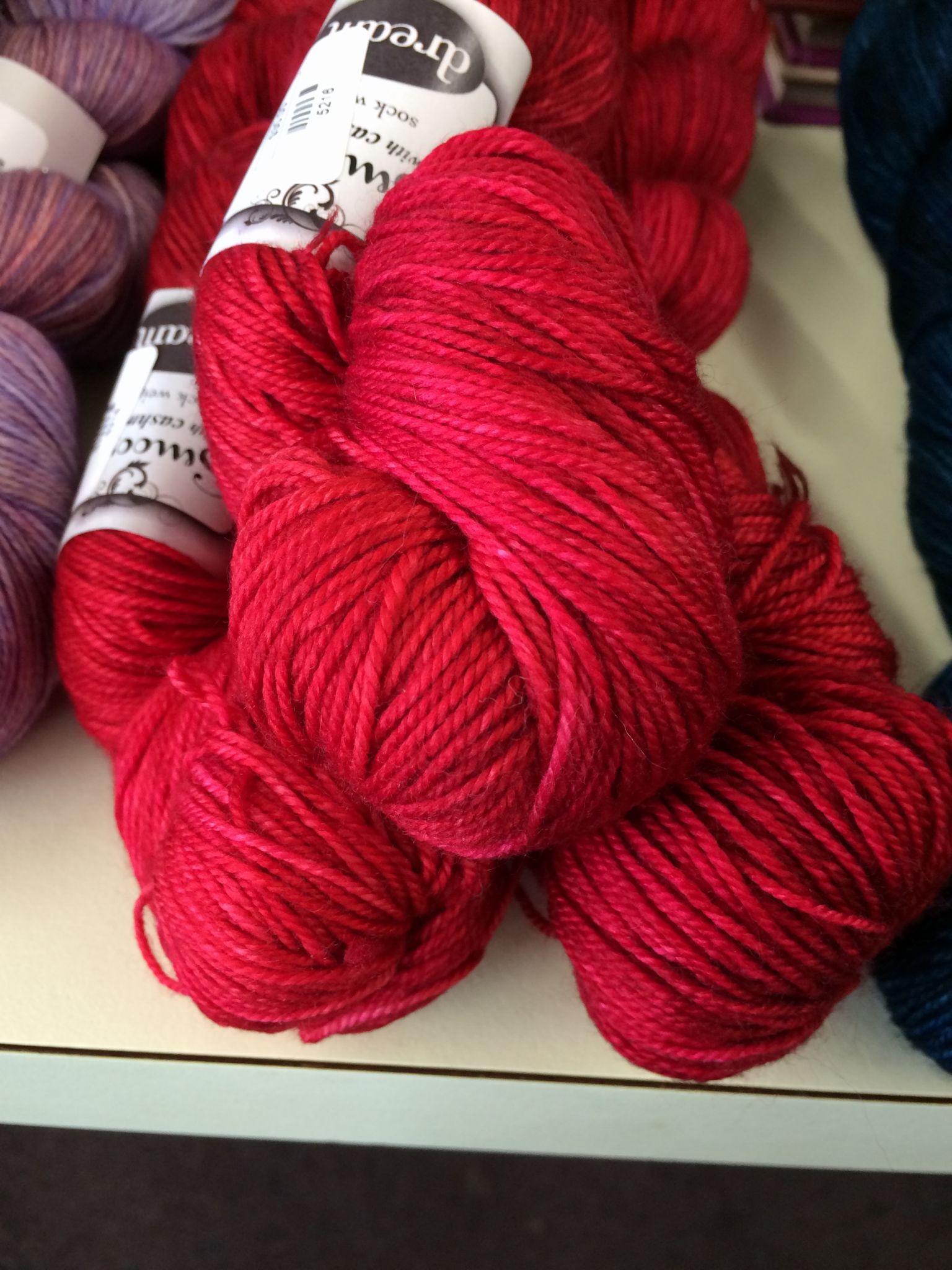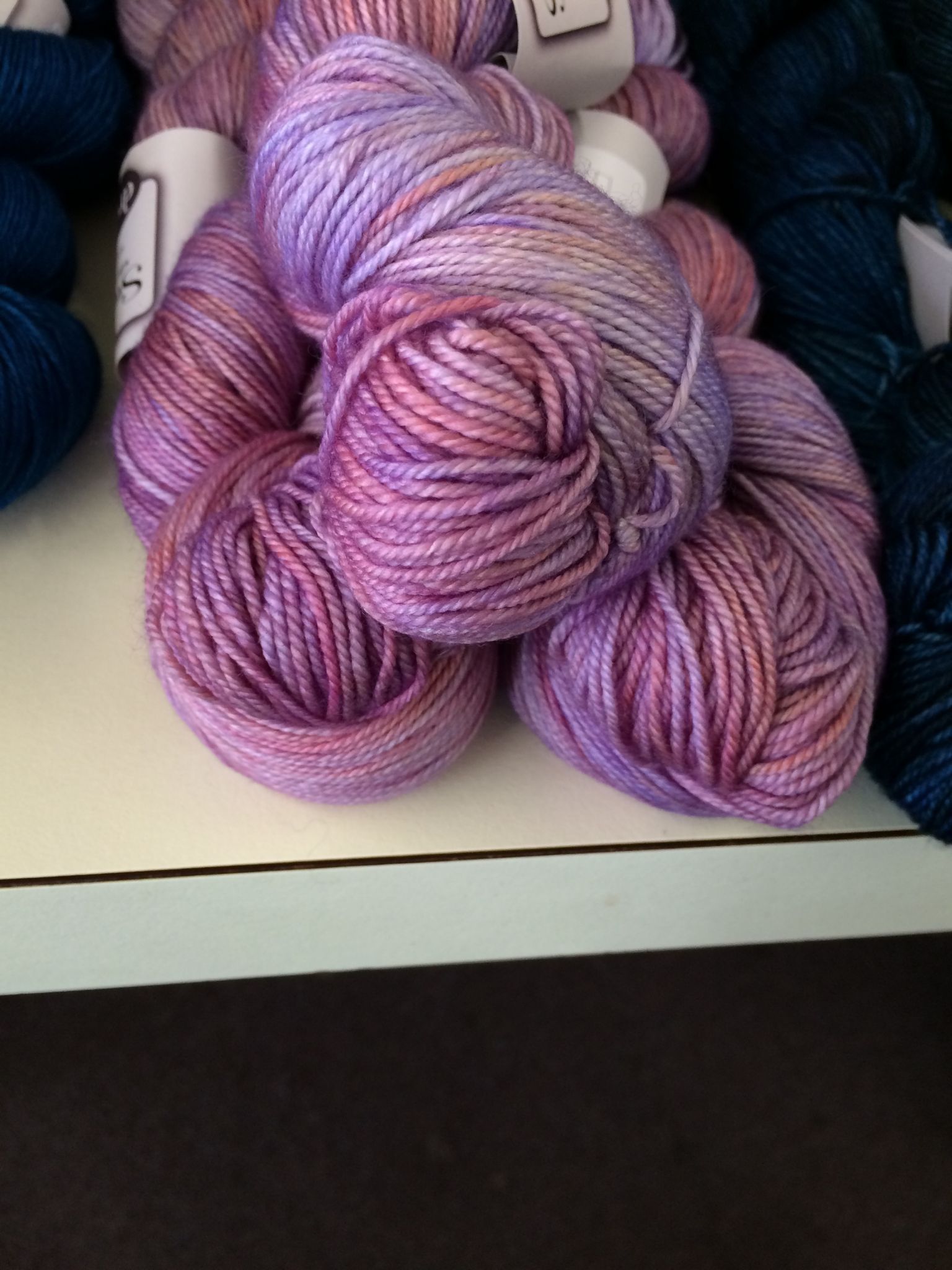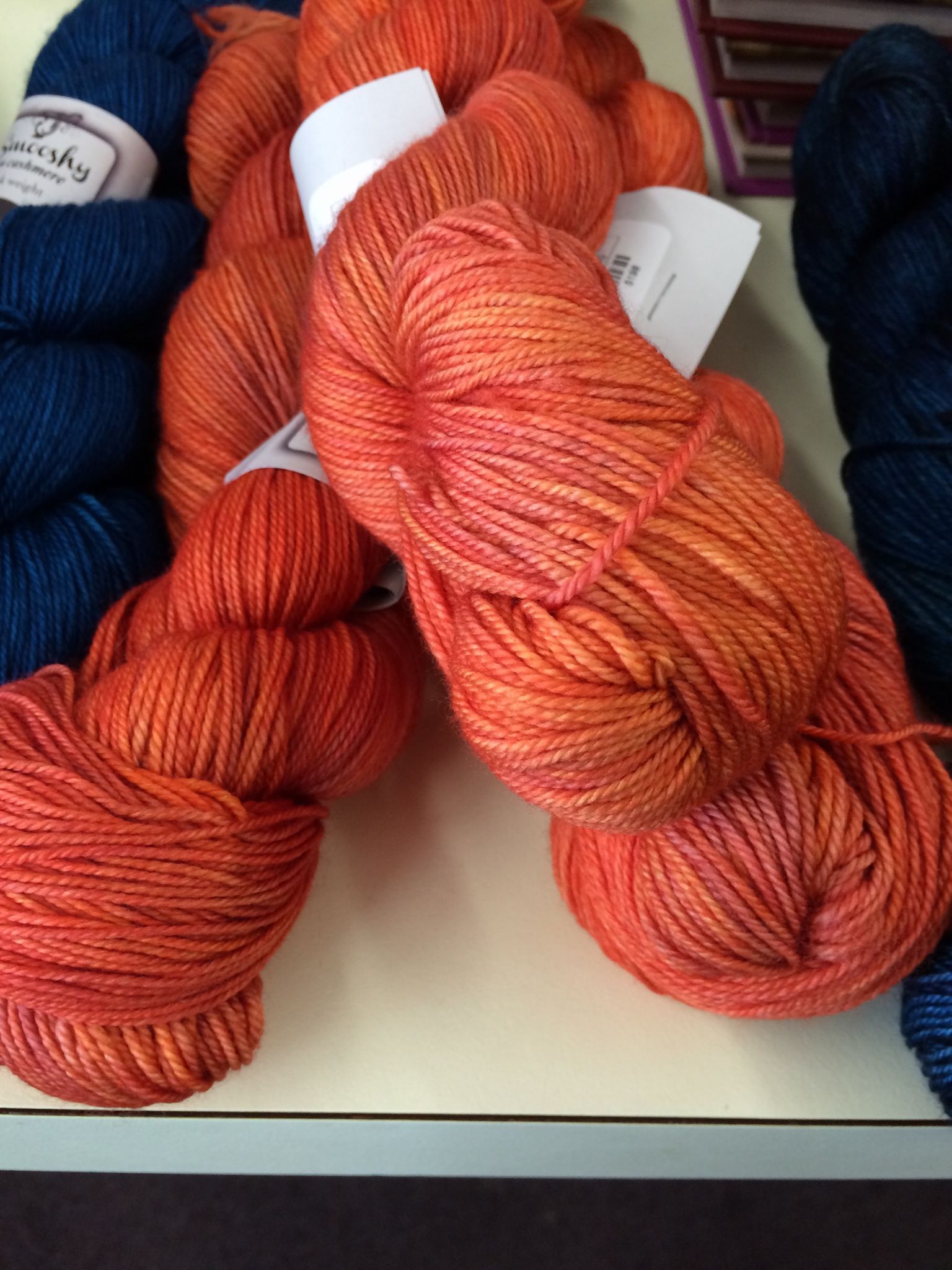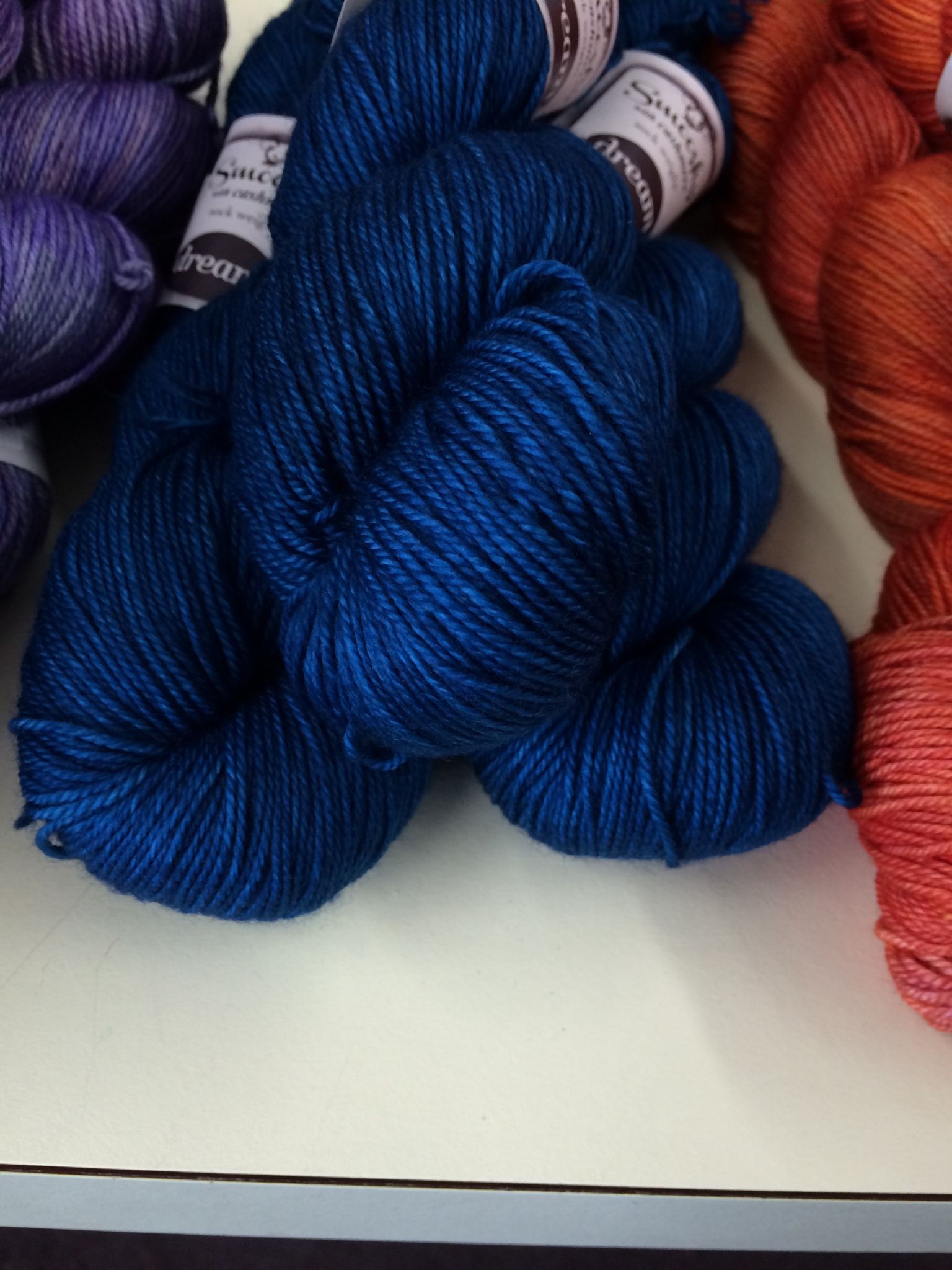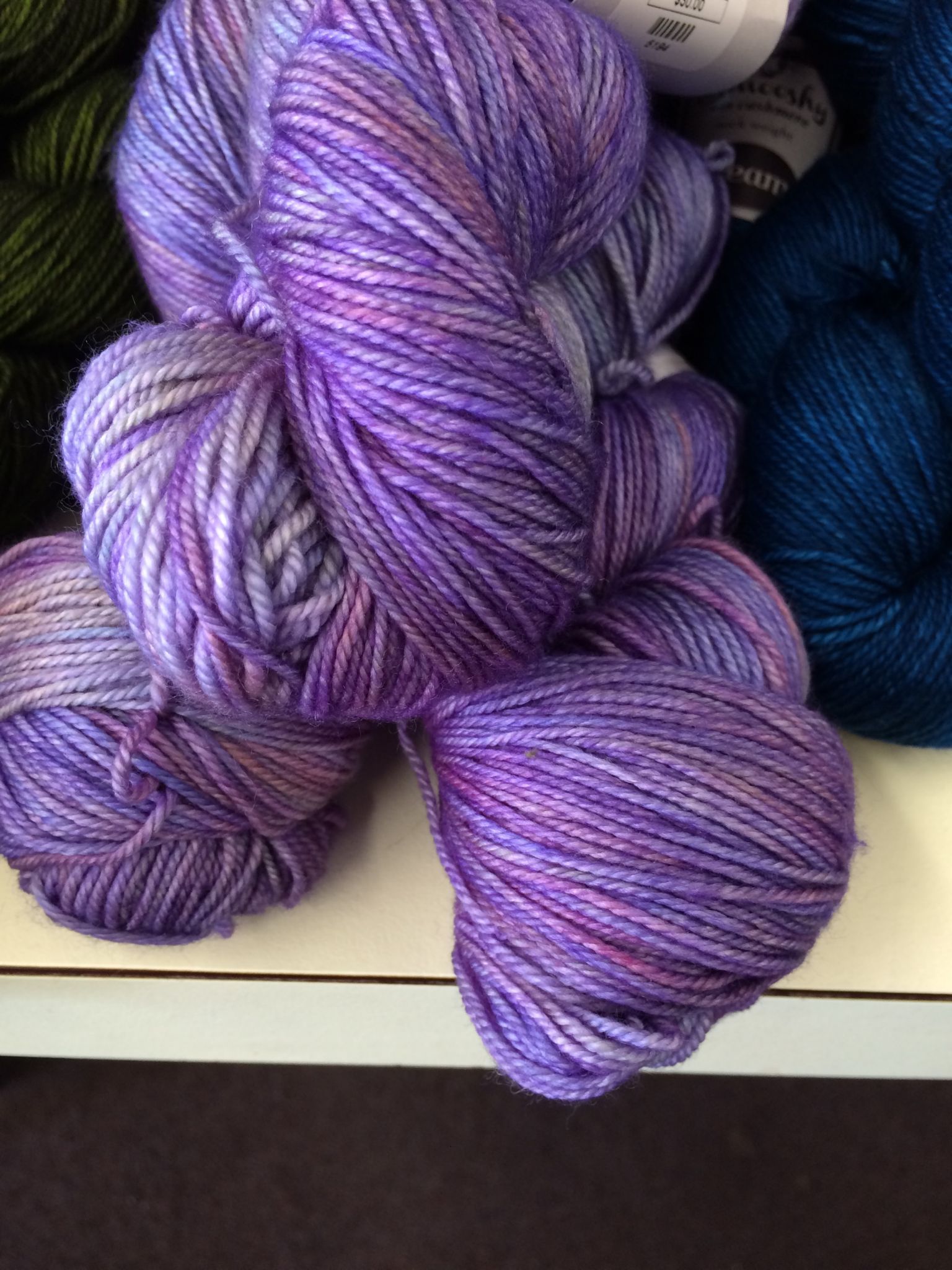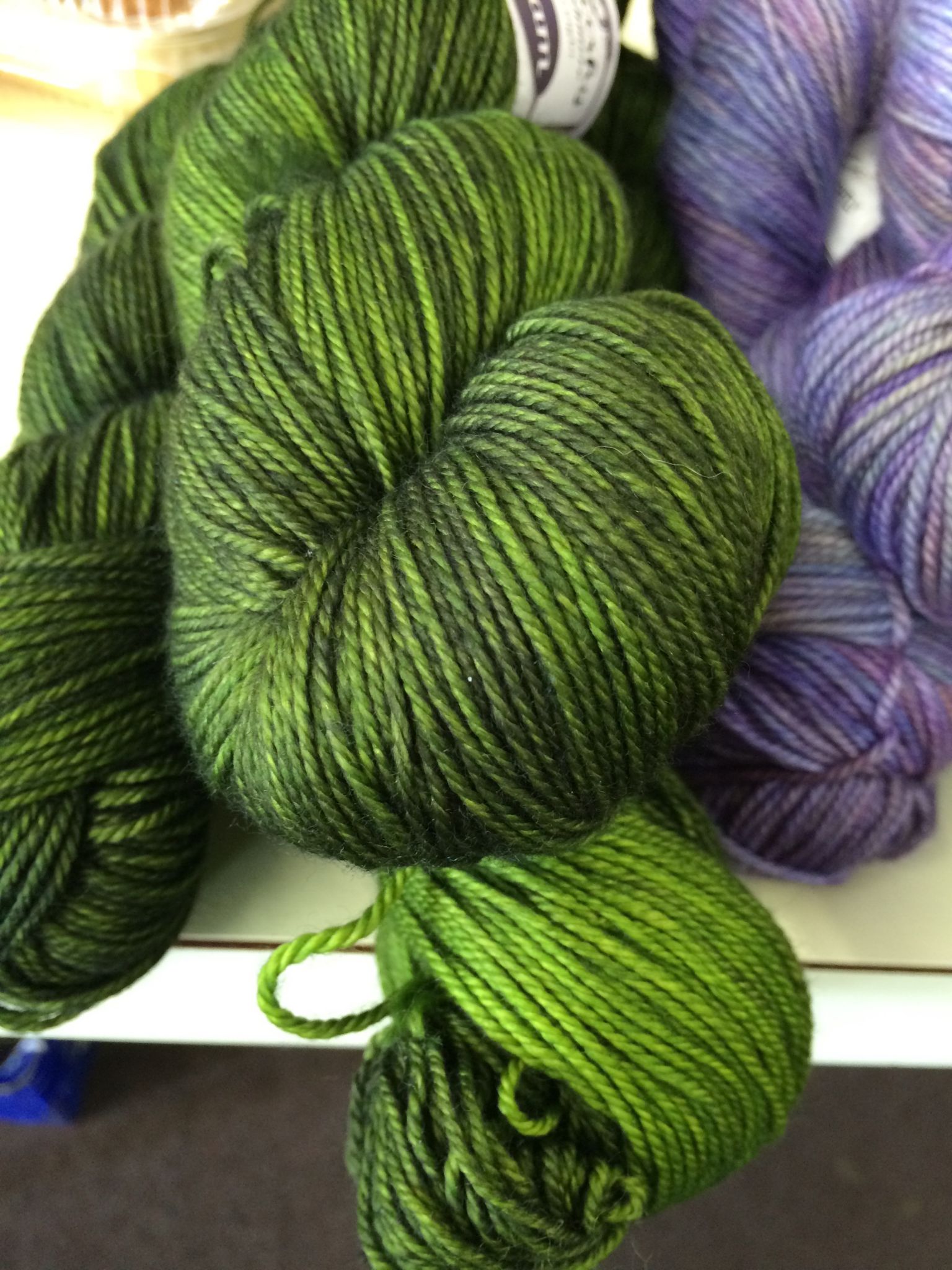 As usual, the photos do not do this yarn justice! Every color is beautiful! Hurry in though, because I started with three skeins of each color but that was yesterday, so who knows?
Shibui Sweater #31 class this Saturday at 10 am!!
I finished my Steven West Cowl using the Roving Indiana Yarn Crawl yarn.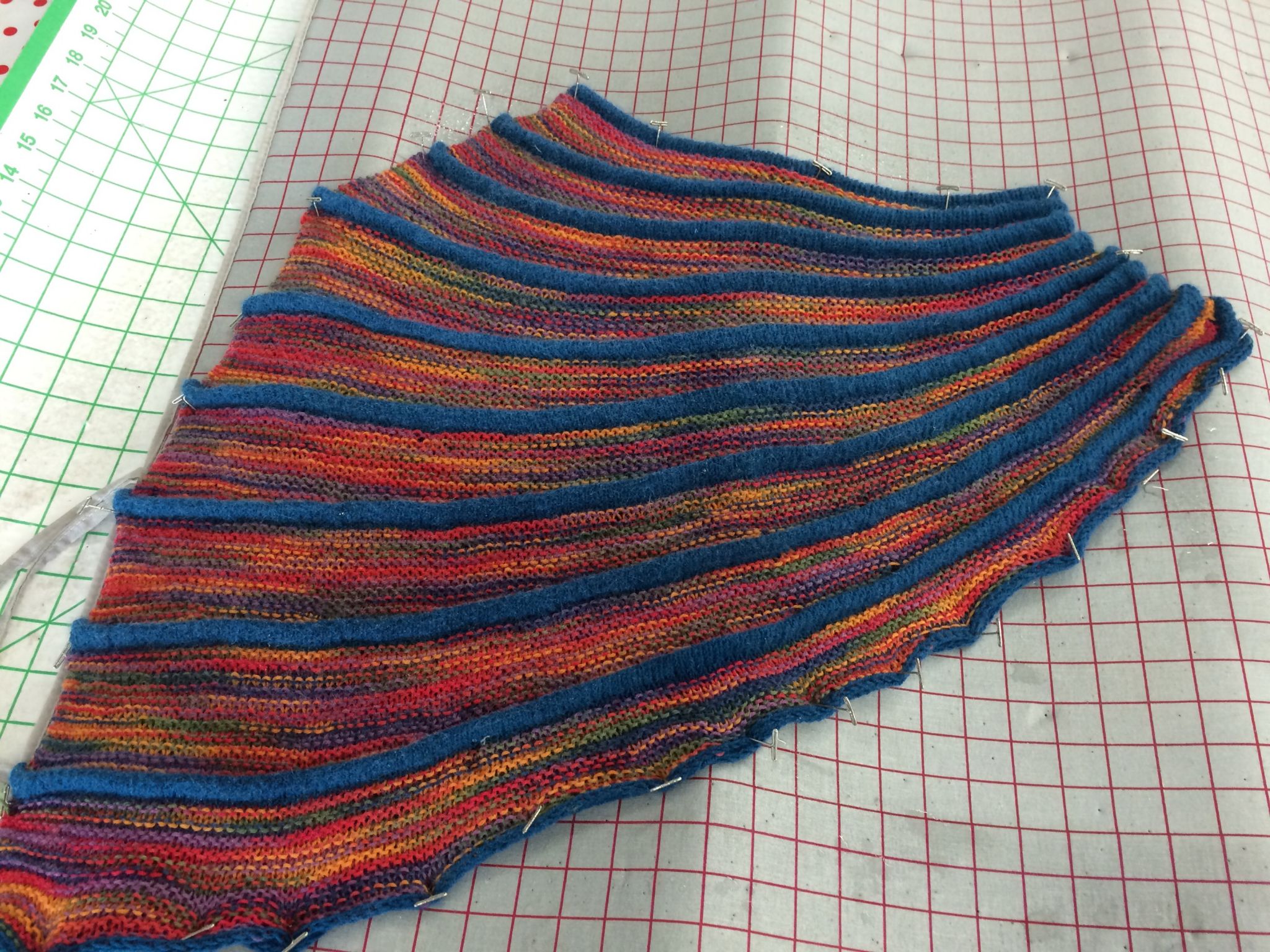 I used all but about a yard of the yarn
crawl yarn from Lorna's Laces and 3 sk. (160 yds per) of Berroco Cosma for the piping yarn. The pattern is on RAVELRY. It is called BATAD.
This was a really fast knit considering it was on size 4 needles. Don't let the piping scare you. There are a couple of ways to work it, including sewing it together once it is all knit. This pattern has a I cord bind off, which gives it a nice edging.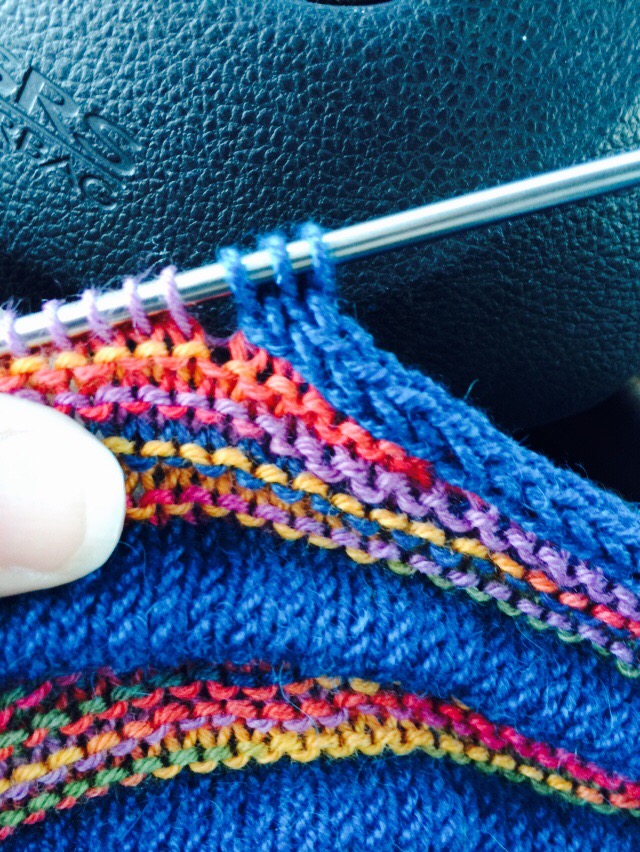 Check out Susie's new door!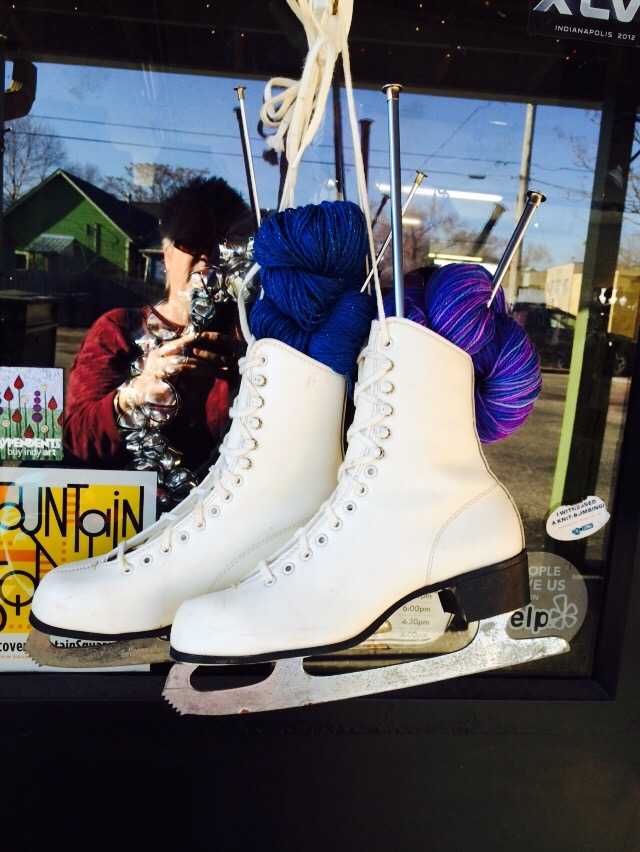 This is why we were looking for the skates!!
Here is another "Outlier" knit in Gina Chunly!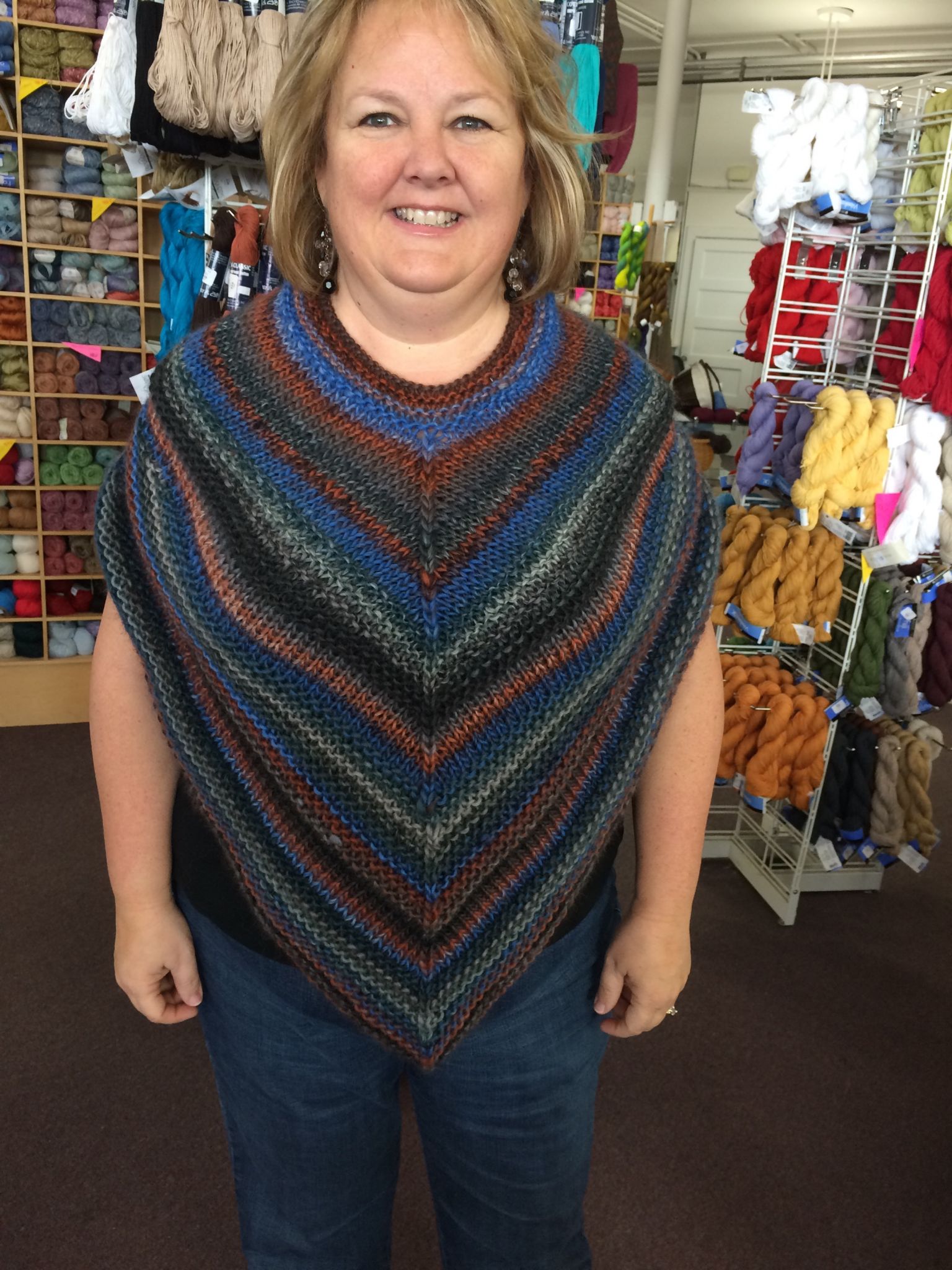 We revamped the fingerless mitts using the MAAI yarn from Shibui Yarns. All we did was work in the round for about 1 1/2″. Then we worked back and forth for 1 1/2″ and then back in the round until the mitt measured around 8″. Bind off loosely. Knit a second one to match. It is always good to keep track of rows.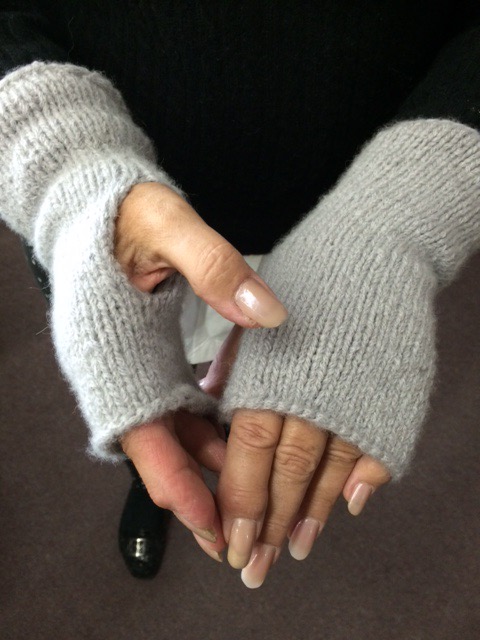 Enjoy this weather while it lasts !!