The shop will close early this thursday-Feb 1. We will only be here that day until 6:30 pm. elaine and I are going to the show!! Sorry for any inconvenience!
Don't miss a great time this weekend! We will be knittingFriday, 1209, Saturday 10-9 and Sunday 10-4! Cost is $35. For the weekend! You will get a 20% discount on regular priced yarn (except the USA yarn) all weekend! We will have Brozzinis Pizza truck on friday (around 5:30) and Big Guys BBQ on saturday (around 5:30)! Even if you are not here for the weekend knitting, you can take advantage of the food trucks!
Here is the USA yarn and my Olympic Cowl so far!
I have enough yarn that I am going to also knit up the WURM hat pattern. It is a free pattern on RAVELRY!
There are still spaces in the EARING MAKING CLASS with Jennifer from Bur Oak Studios! You will learn to make 3 pairs of earrings for just $30.! Date: March 6 from 6-8 pm. Call the shop to sign up!!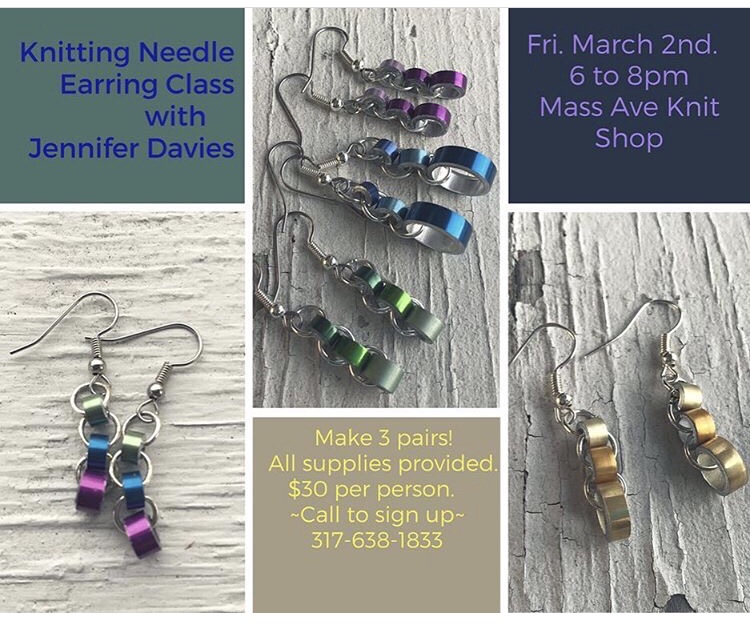 I ordered a couple of new yarns today from Knitted Wit from Portland! I am very excited about both of these. One is HERstory. it is a fingering weight yarn and the color ways are in honor of international women working in STEM! January celebrates Marie Curie. I may not be able to still get that color way, but we will definitely have February's color. Here is Jan. I will post when I get the first color in the shop!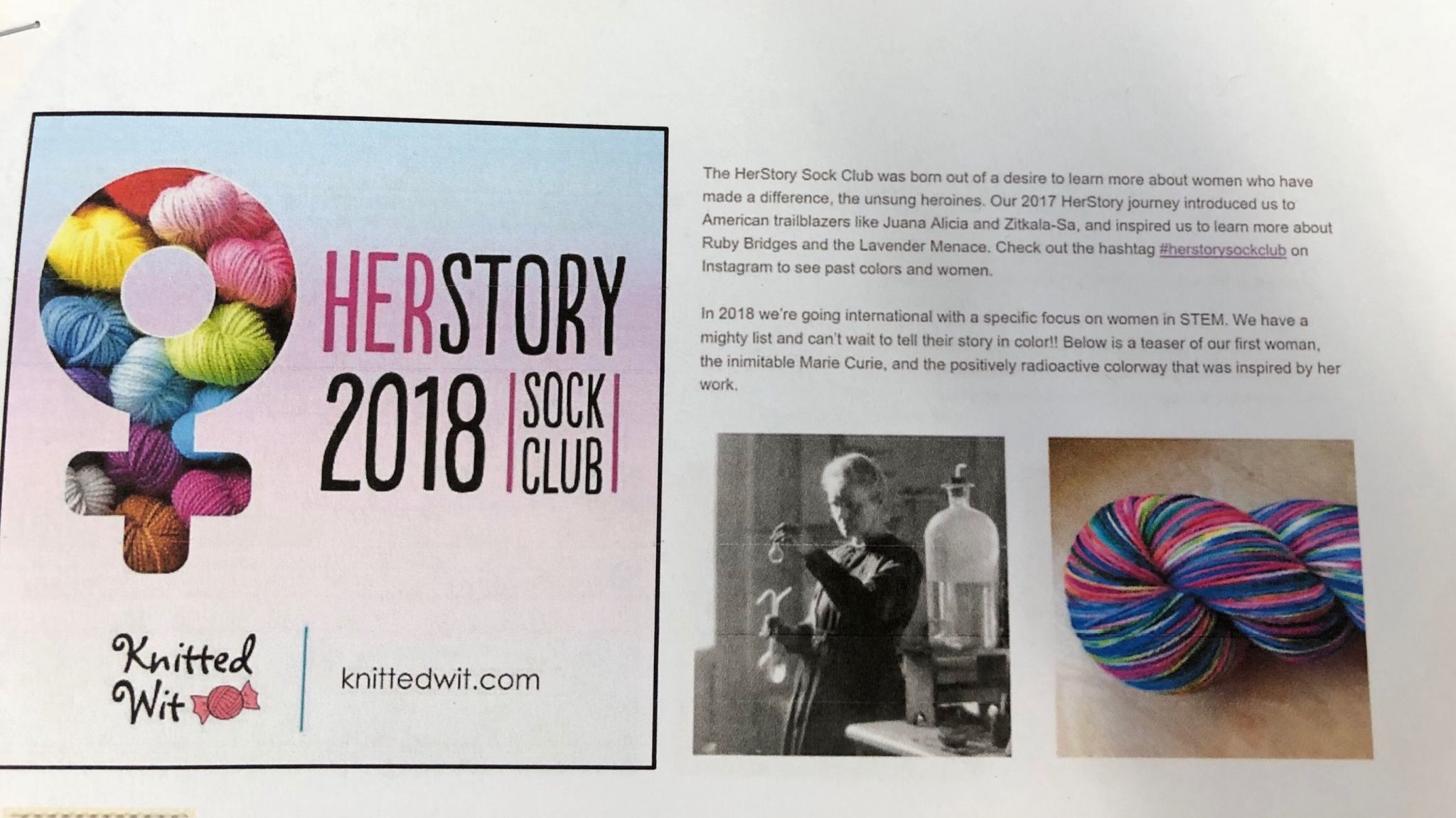 Also, I have ordered the AMERICAN NATIONAL PARKS YARN! It should be arriving in about 10 weeks!!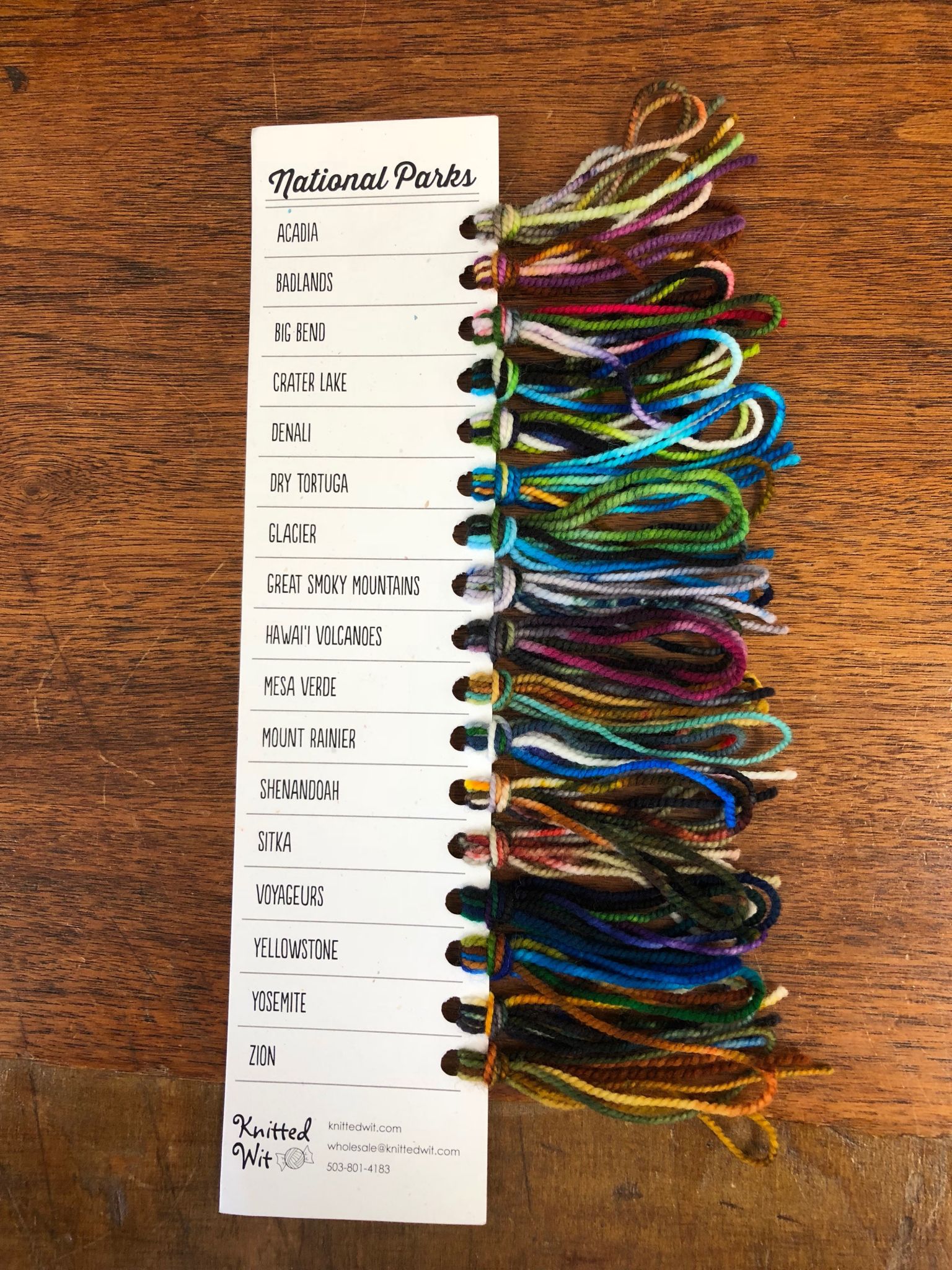 Also, I have figured OUR project Thor the new put up of Liberty Wool Prints Subscription! We will be working the TEN STITCH ZIGZAG BLANKET by Frankie Brown. The Liberty Wool will start arriving and we will get 2 colors a month for 6 months. Because of the larger put up we will have an afghan finished using 1 skein of each of the 12 colors!! I will keep you posted!!