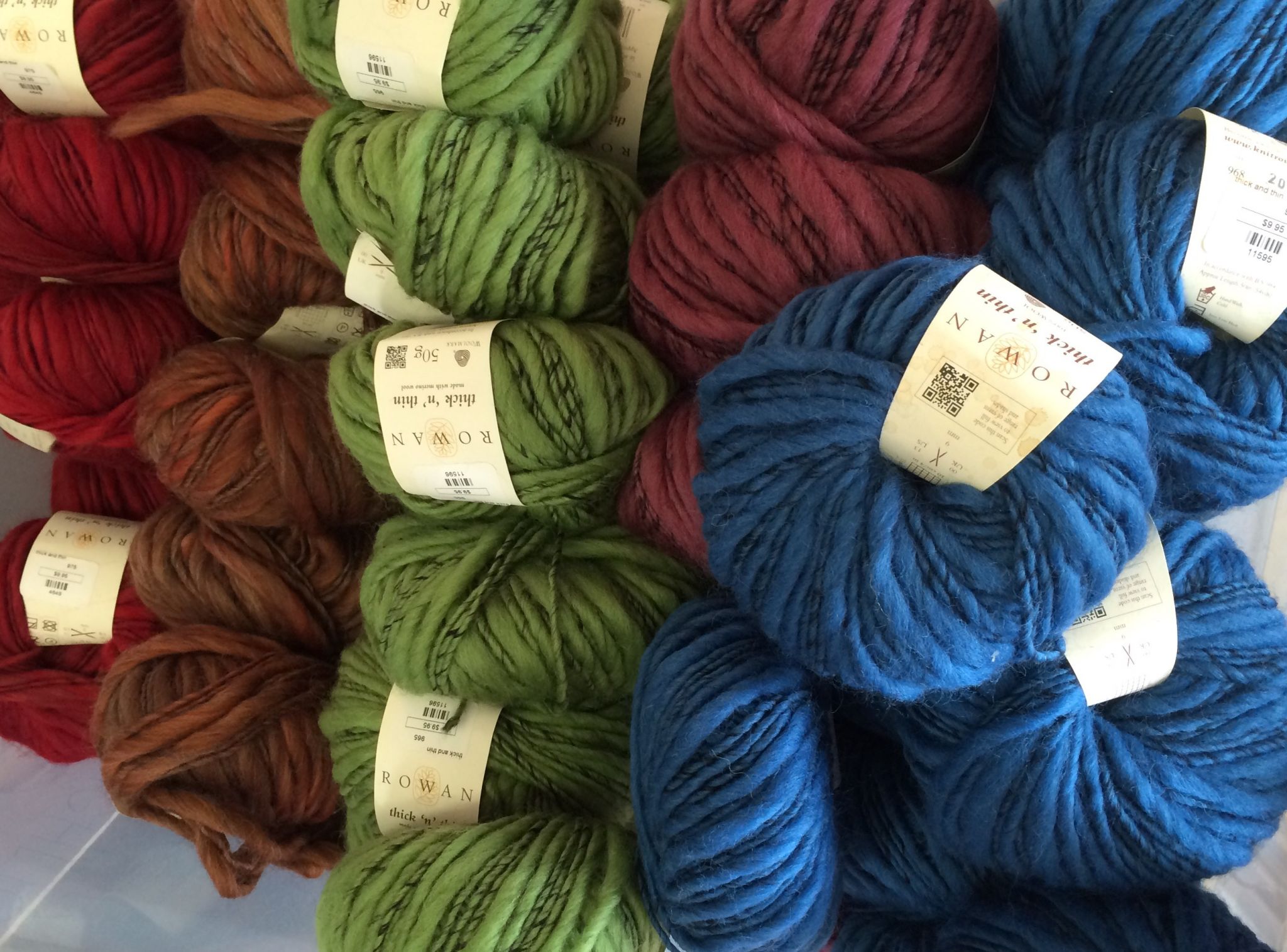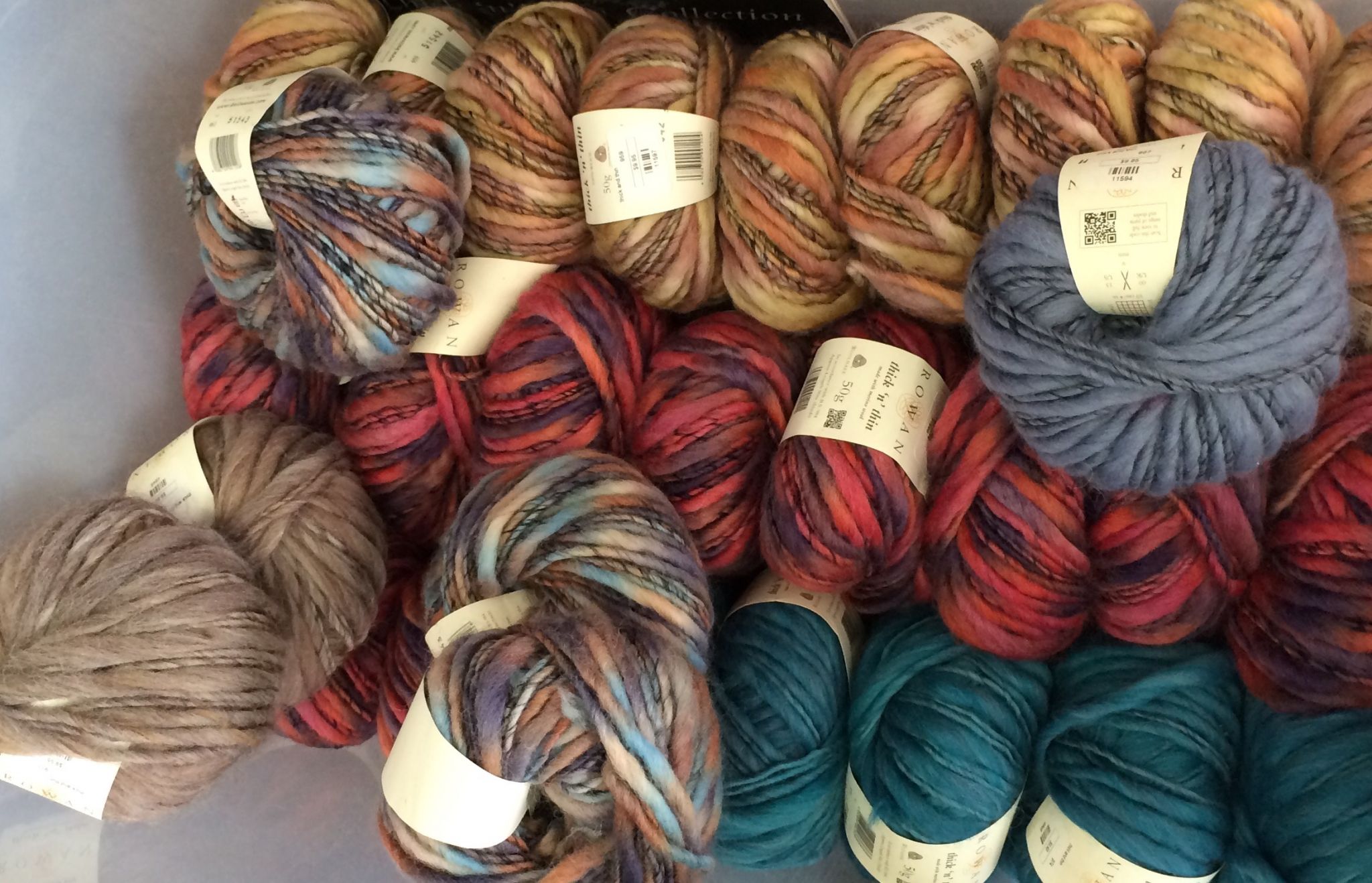 Rowan THICK AND THIN-40% off. Size 13 needles and knits at 2.5 sts. to the inch.
ROWAN BIG COLOUR-30% off. It has 87 yards and knits at 2.25 st to the inch. GREAT SUPER BULKY for scarves and cowls!!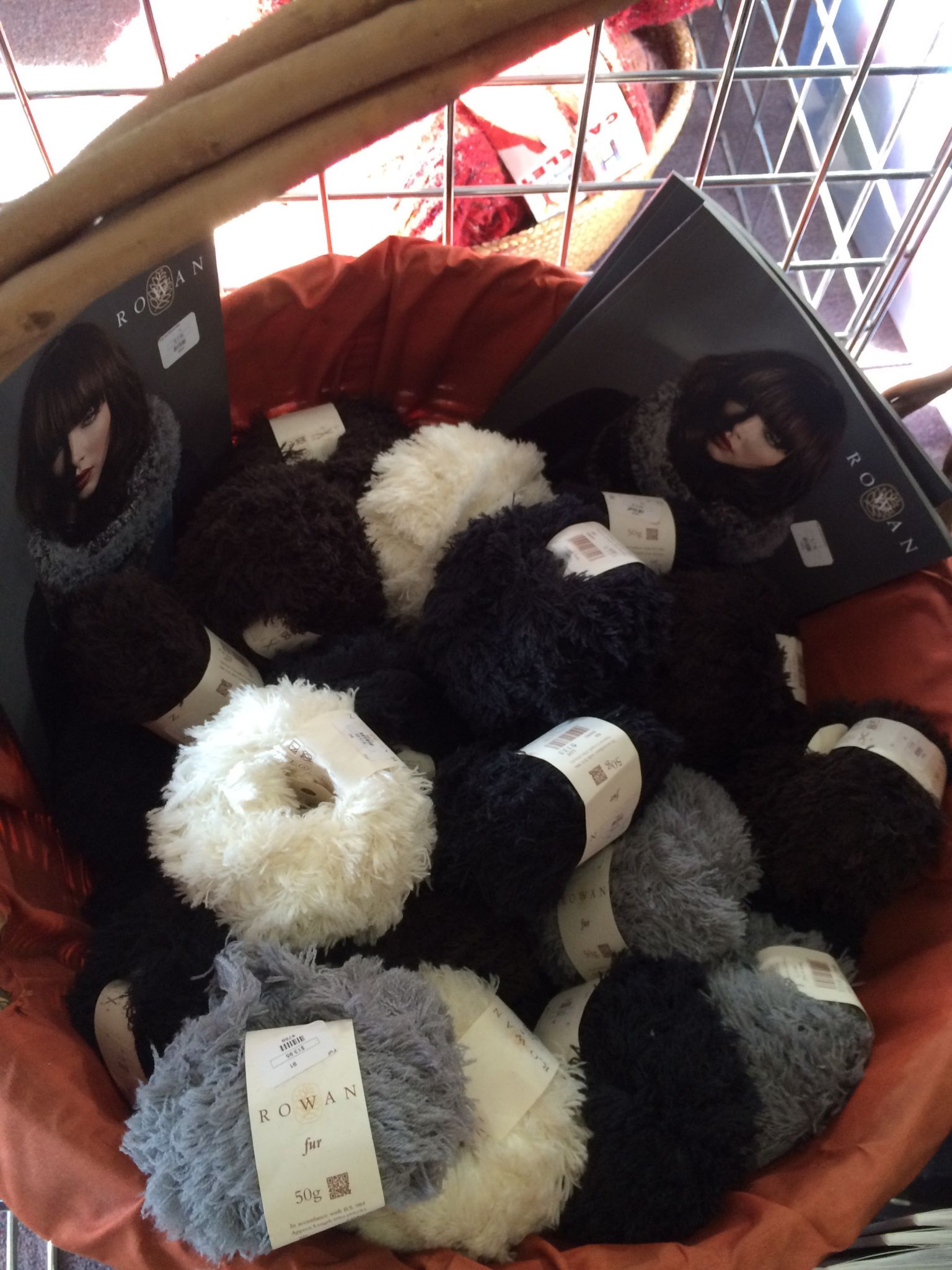 ROWAN FUR -40% off. This is a really fun accent yarn. There is a great book using FUR and THICK 'N' THIN together. It would also be really cute for cowls and cuffs. It knits at 3.12 sts to the inch. It has 66 yards.