(Remember to click on the title to get all pictures) 
LOVE POTION #10!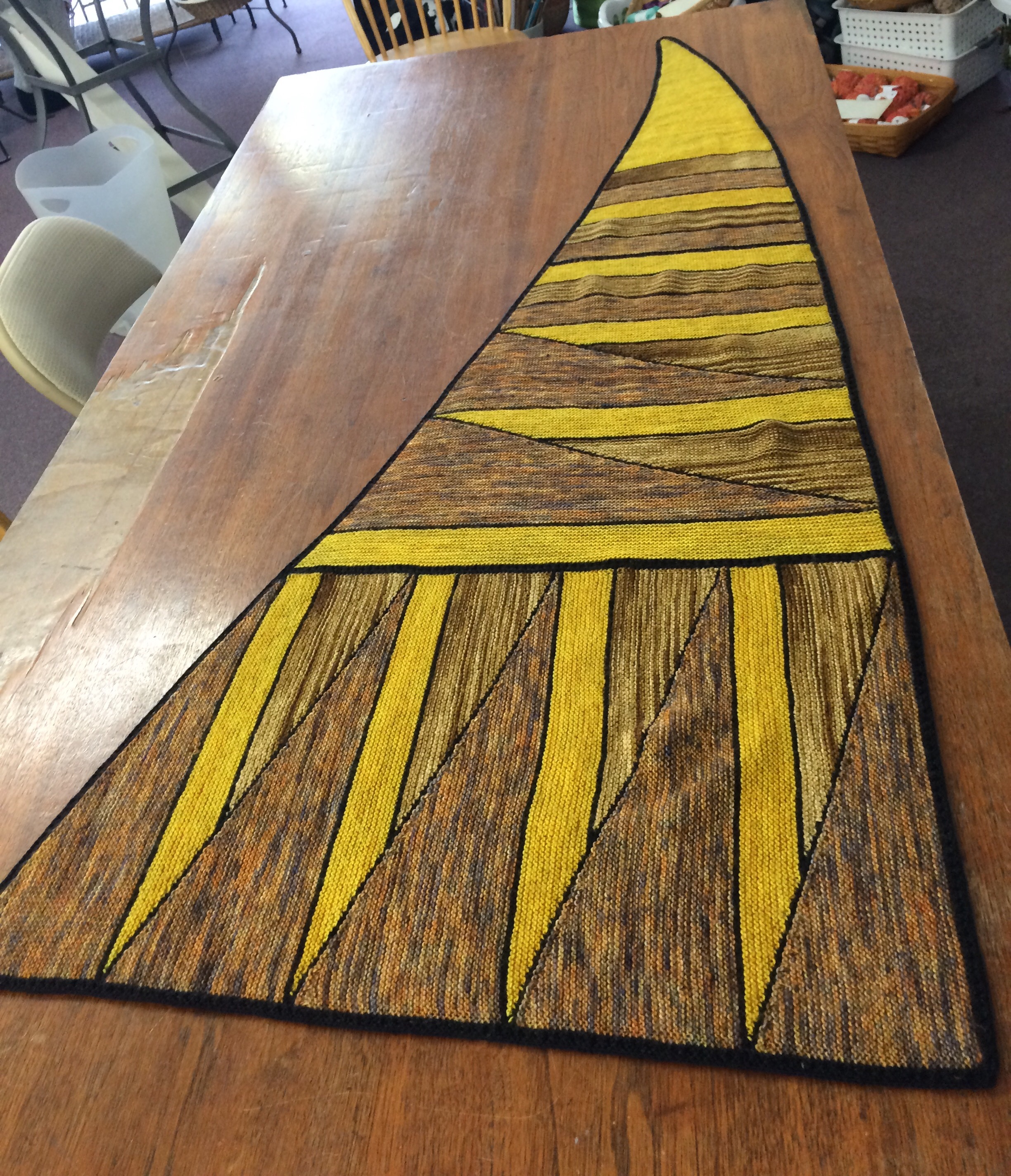 We have tons of new yarn also!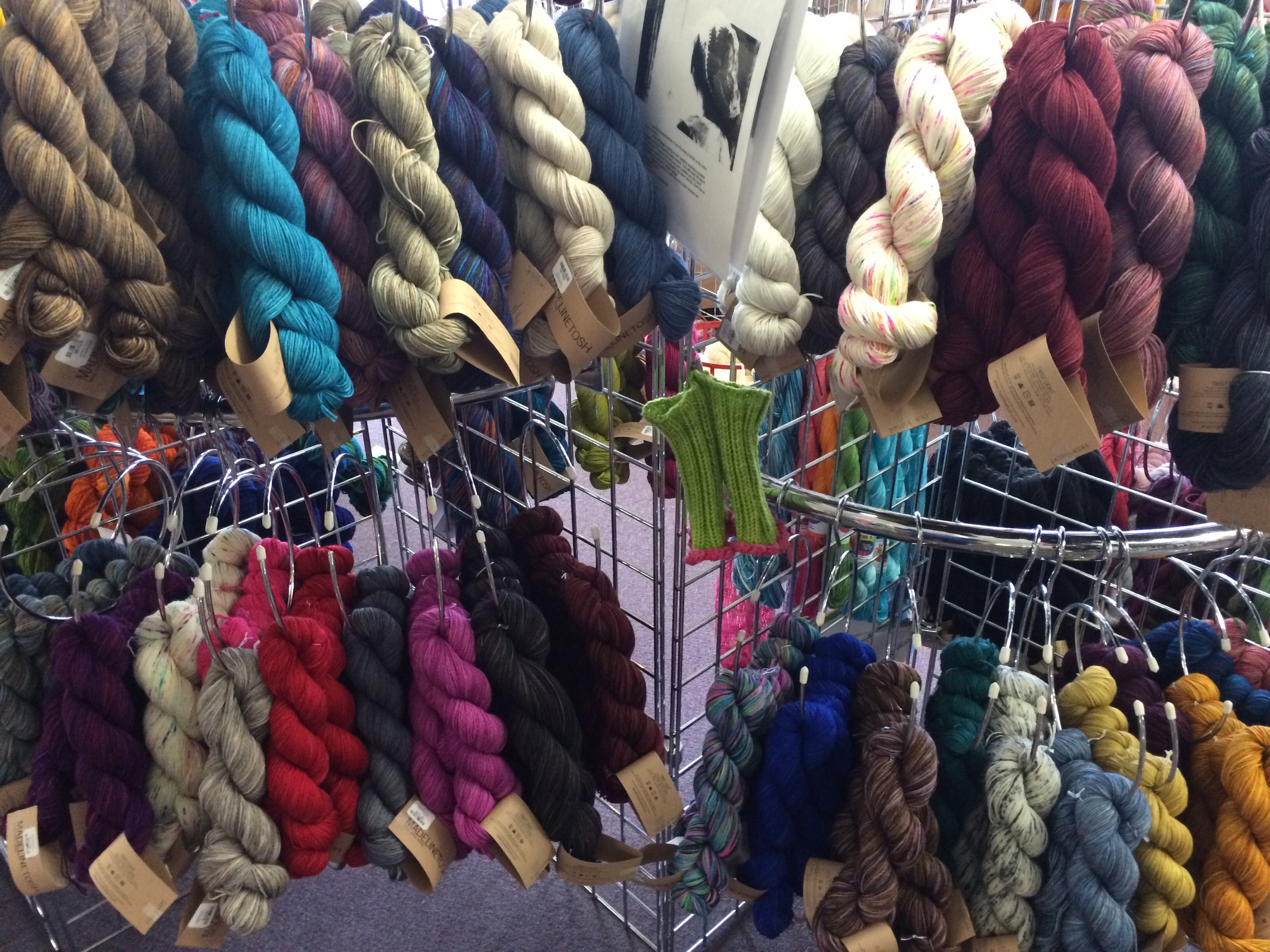 Tosh Light Twist!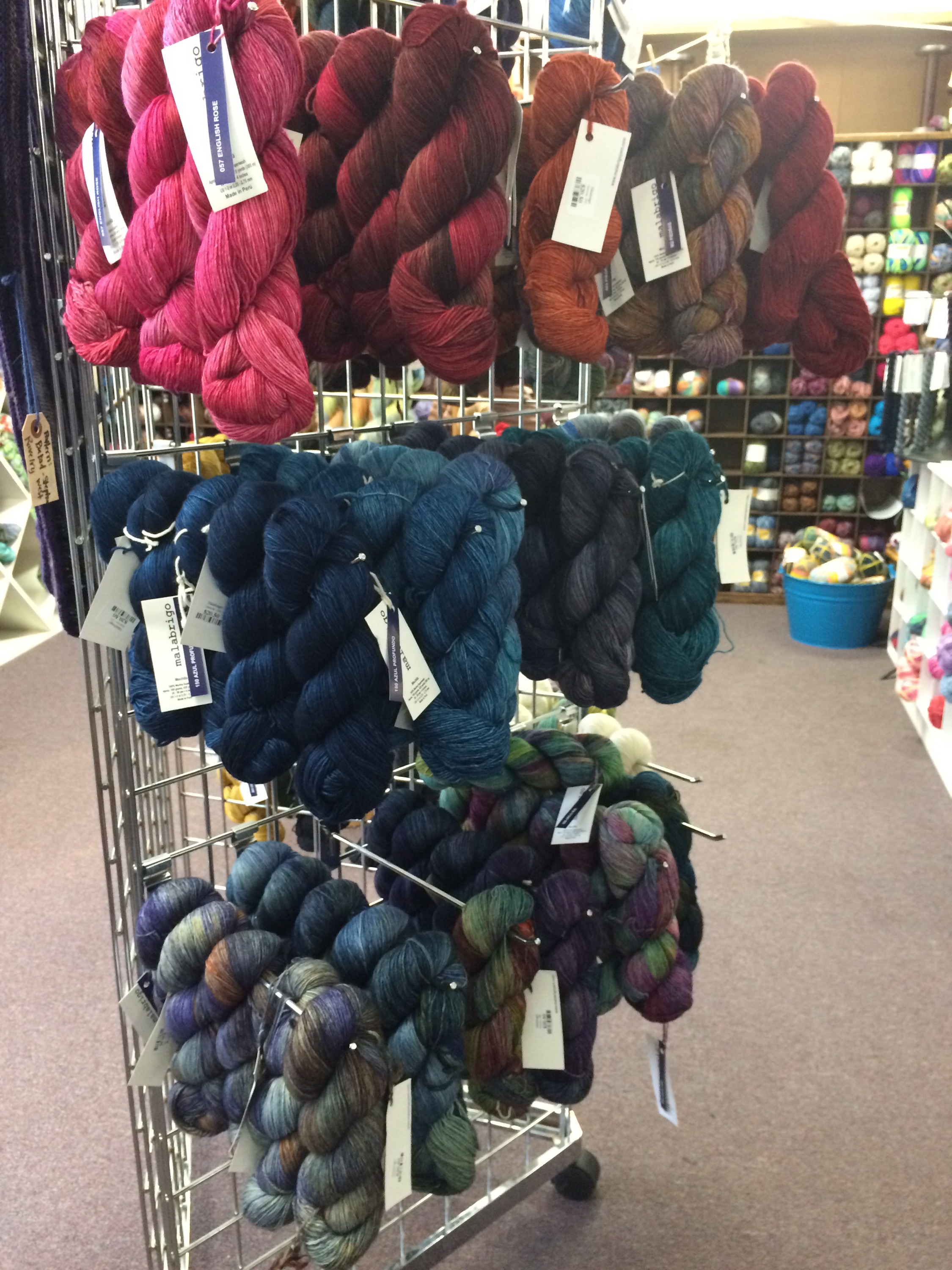 Malabrigo Mechita!
Both yarns would be wonderful for this project, but you will want to get in soon before the they are picked over!
Dates: Saturday's – February 20, March 19, April 16, May 21 and June 18. Time: 2-4 pm
Cost: $ 55.00 plus materials.
ROVING INDIANA 2016- is in a few weeks, February 26- March 12. You can still PRE-ORDER your passport and yarn!  Come in February 20 for the overnigher to make your felted passport bag! Kit includes yarn, strap, bead for $10.00.
In Store Retreat-April 22-24. Call the shop to get your space!  Still working on food trucks for dinners Friday and Saturday. I will keep you posted.
ON THE DOWN LOW!  Here is Leslie's next project!  A pattern that he designed!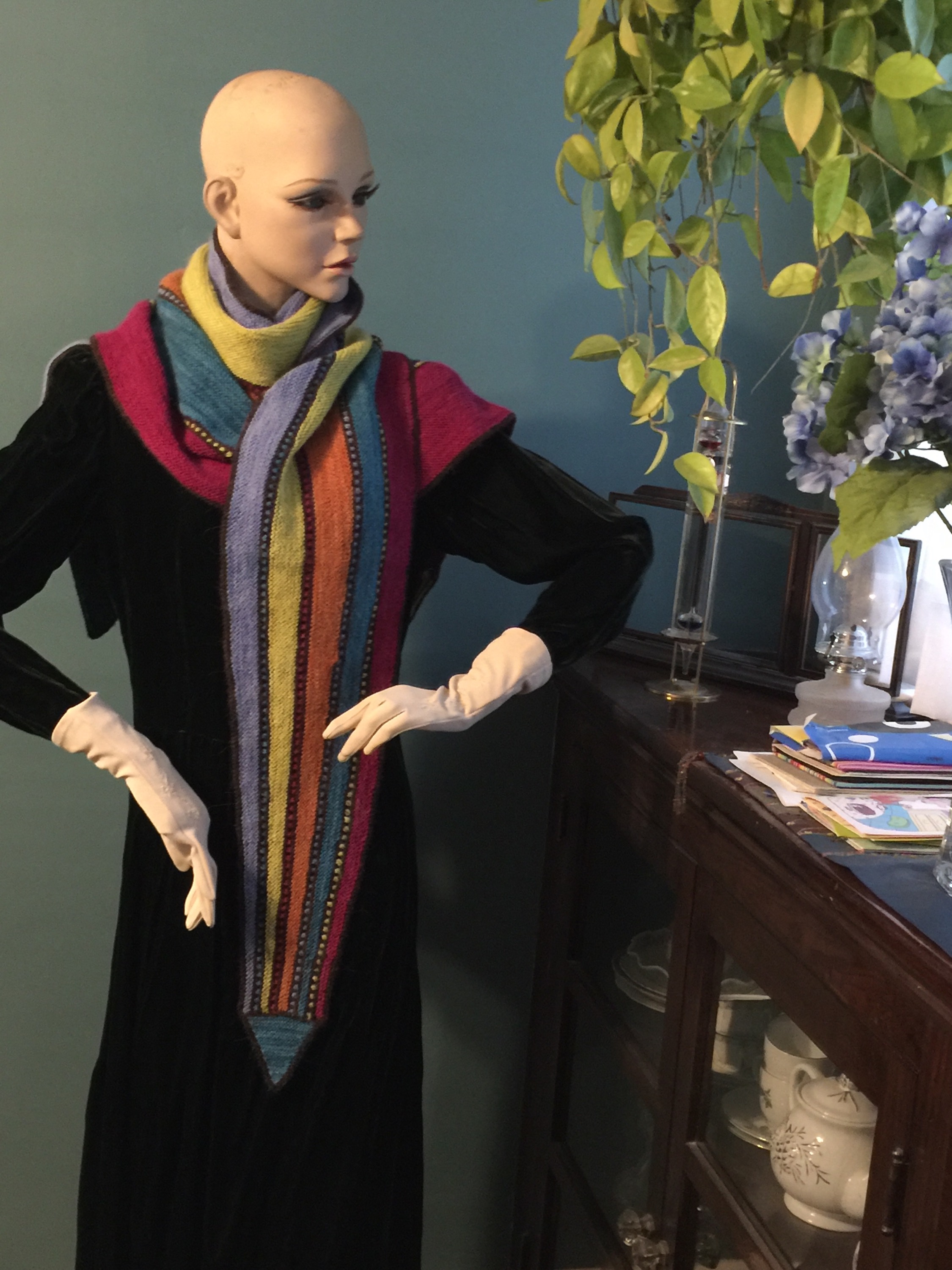 "KNITTING TO THE POINT"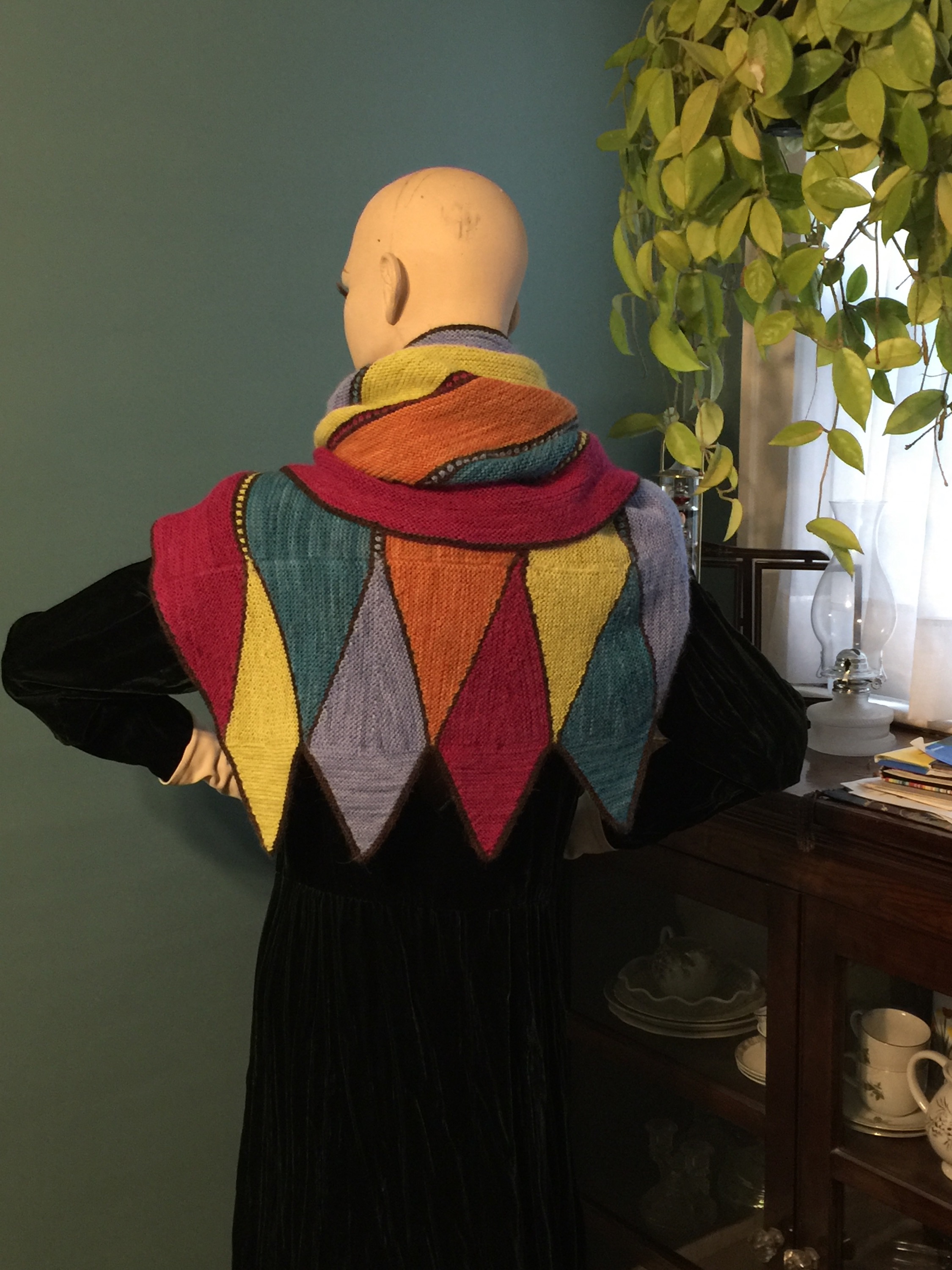 This project takes sock weight-1 100 gram skein of 5 different colors and 1 100 gram skein of black or trim color.