We will be closing sat 6:30 tomorrow! Hope this doesn't cause any problems!!
BROZINNI'S FOOD TRUCK WILL BE AT THE SHOP ON SATURDAY THE 29 FOR THE RETREAT. They will arrive around 5 to set up and be ready to serve around 5:30pm!! I was there last night (making sure all the food was up to par) and had the bread knots and cheese pizza!! Totally awesome! I have heard the GREEK SALAD is one of the best in town!
​PIZZA BY THE SLICE $5.00/SLICE
• Cheese​​​​​​​​​​​
• Pepperoni​​​​​​​​​​​​
• 34th Street​(Fresh Roasted Garlic, Mozzarella, Ricotta,
​​American Cheese, Fresh Basil)​​​​​​​
• Park Ave (Pepperoni, Bacon, Sausage, Ham)​​​​
• Canal Street (Pepperoni, Sausage, Bacon, Green Pepper,
​​Red Onion, Black Olive, Mushroom, Tomato)​​​​
​SALADS:
Note: All Salads made with Green Leaf, Spinach and Romaine Lettuces Cut Fresh everyday)
• House Salad (Cucumbers, Tomatoes, Black Olives,
Red Onions and Croutons)​​​​​​​$4.00
• Greek Salad (Feta, Calamata Olives, Cucumbers,
​​​Tomatoes, Red Onions)​​​​​​​$7.00
• Antipasto Salad (Ham, Salami, Provolone, Cucumbers,
​​​Tomatoes, Black Olives, Red Onions & Croutons)​​$7.00
• Chef Salad (Turkey, Ham, Salami, Provolone, Cucumbers,
​​​Tomatoes, Black Olives, Red Onions & Croutons)​​$7.00
• Additional Ranch or Italian Dressing​​​​​$1.00
SIDES:
• Four Garlic Knuckles​​​​​​​​​$4.00
• Eight Garlic Knuckles​​​​​​​​$6.00
• Additional Dipping Sauce
​(Cheese, Marinara or Garlic Butter)​​​​​​$1.00
DESSERTS:
• Mini Cannoli​​​​​​​​​​$2.00
• BIG Brownie​​​​​​​​​​$4.00
​DRINKS:
• Bottled Water​​​​​​​​​​$1.00
• 20oz Bottled Soda​​​​​​​​​$2.00
FRIDAY – CHRIS, with BIG GUY'S BBQ will be here around 5:30!!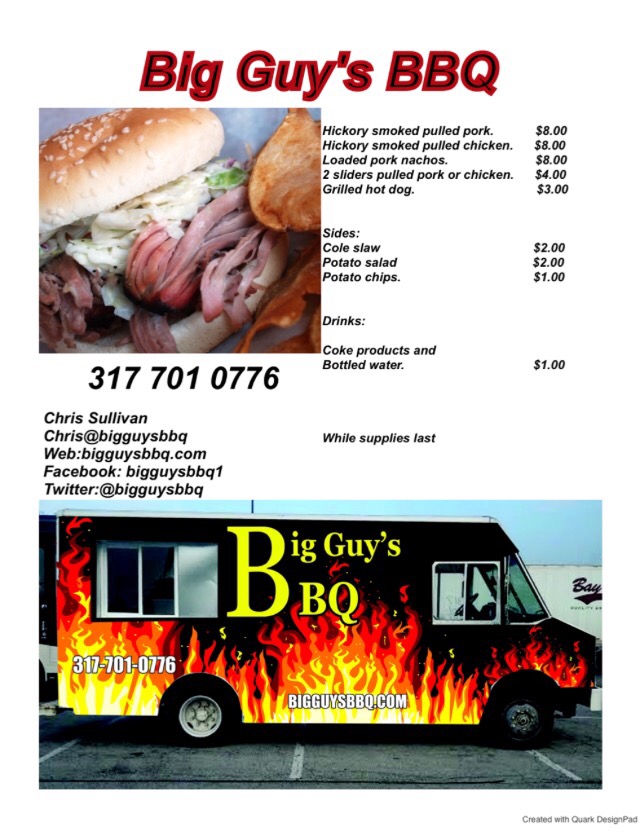 If you do not want to partake of either of these great TRUCK options, there a many wonderful restaurants in Fountian Square!!
Look at some of the amazing VEGGIES we have for our fruit and veggie YARN FARMING stand for the FRESH START BIKE RIDE on April 29!!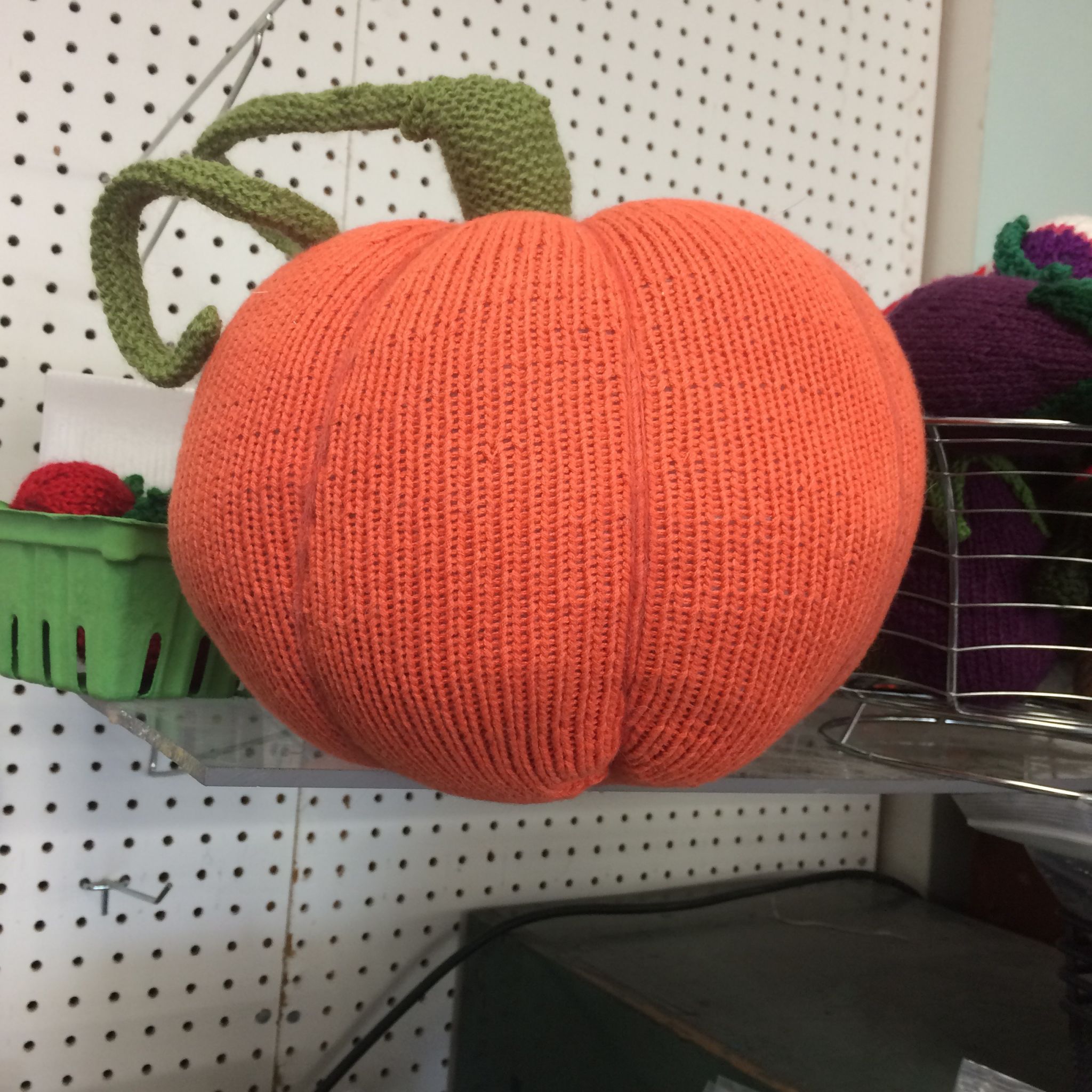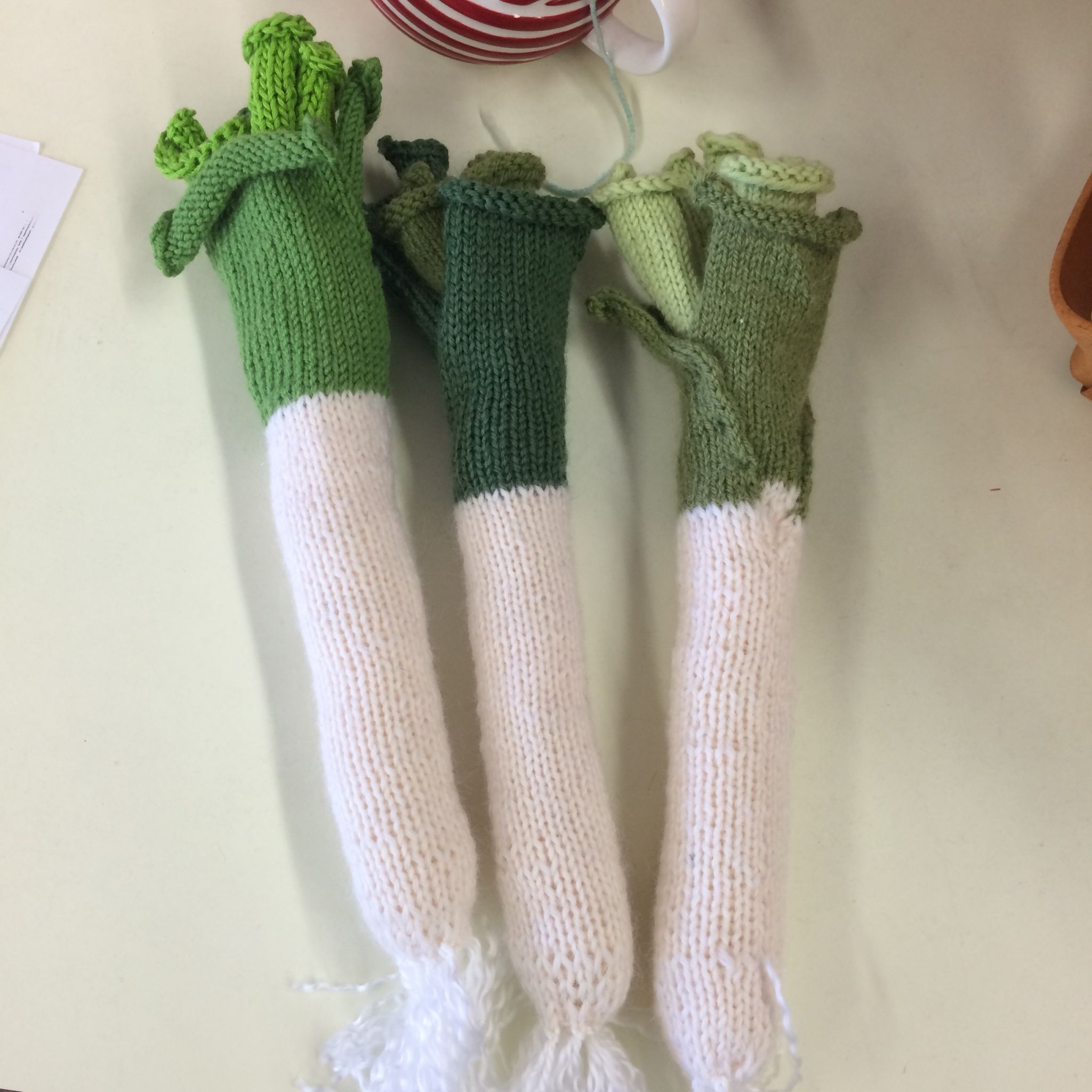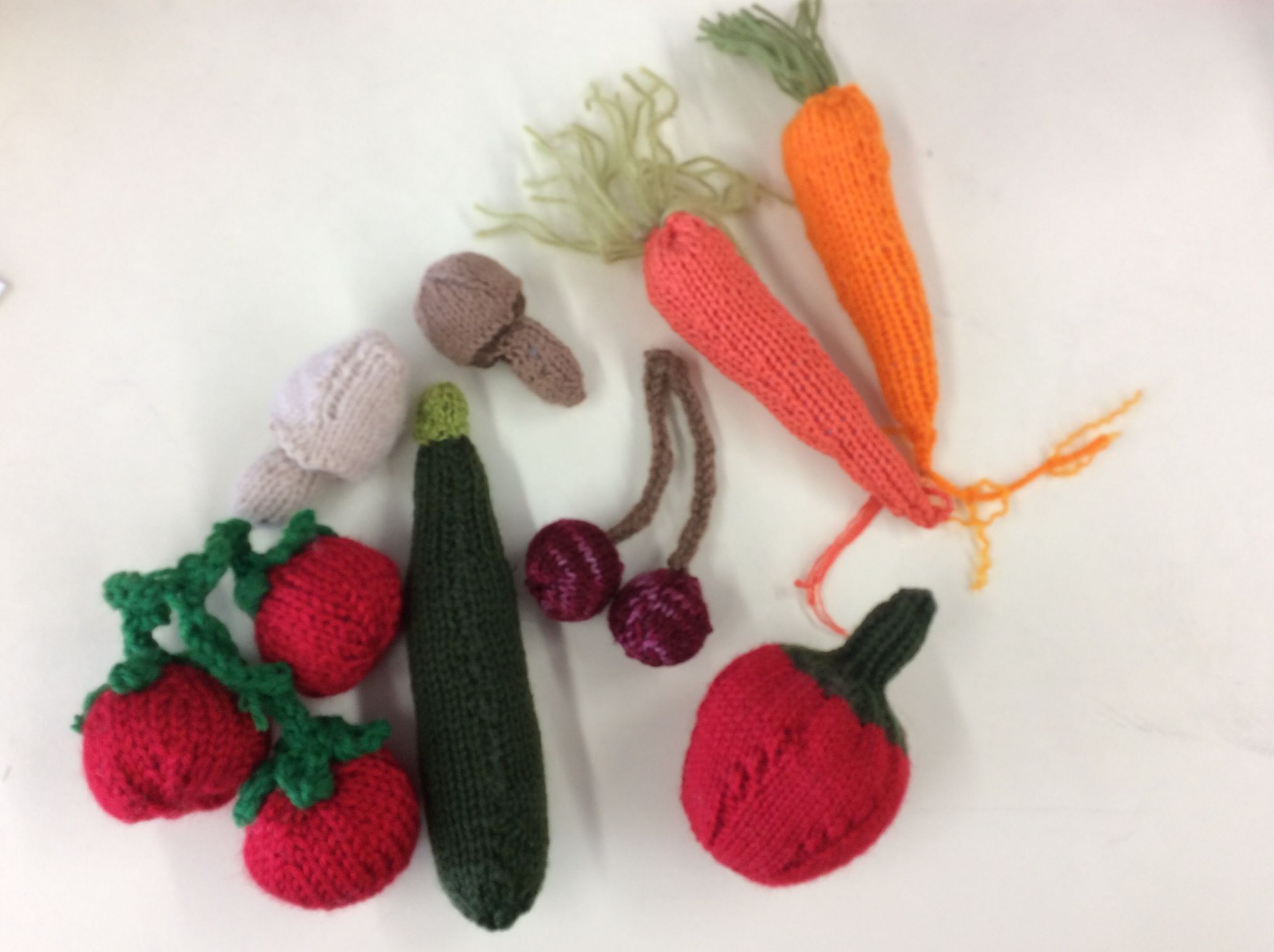 In Store Retreat is just 2 weeks away!! Don't forget to call and sign up!! 317 638-1833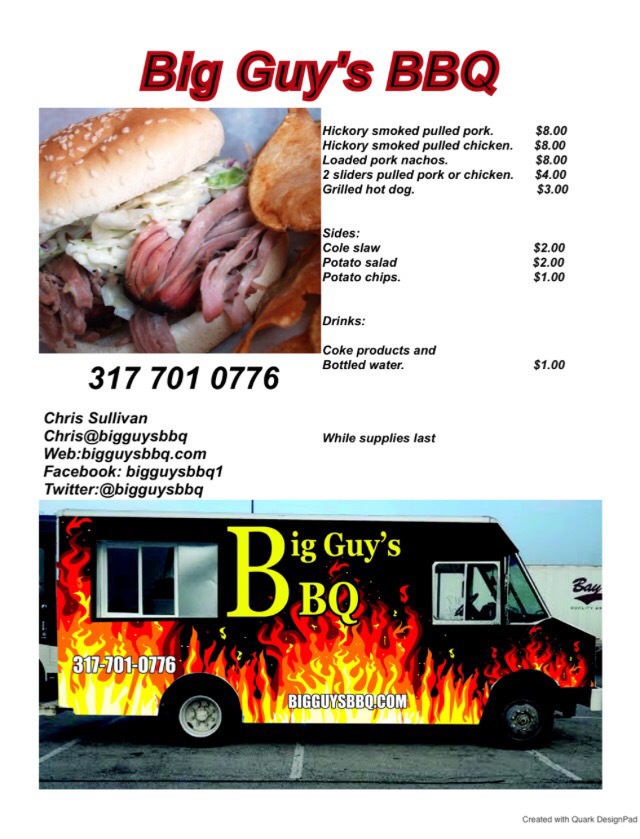 We are very excited to have Chris from Big Guy BBQ back to serve us dinner on friday the 28th. Check out the menu! If you want some great BBQ and are not coming to the retreat, you can still drop by for dinner!! 5:30- 6:30.
If you want some Fab Stuff from LuLa Roe and are not signed up for the retreat, you can still come by on Saturday the 29 and shop like a crazy person! Caitlin will be her at the shop from 3-5 pm. Also, stop by and check out our Yarn Farming stand!
The last 2 colors of the YARN OF THE MONTH from Baah yarns are here! And here is a suggested project!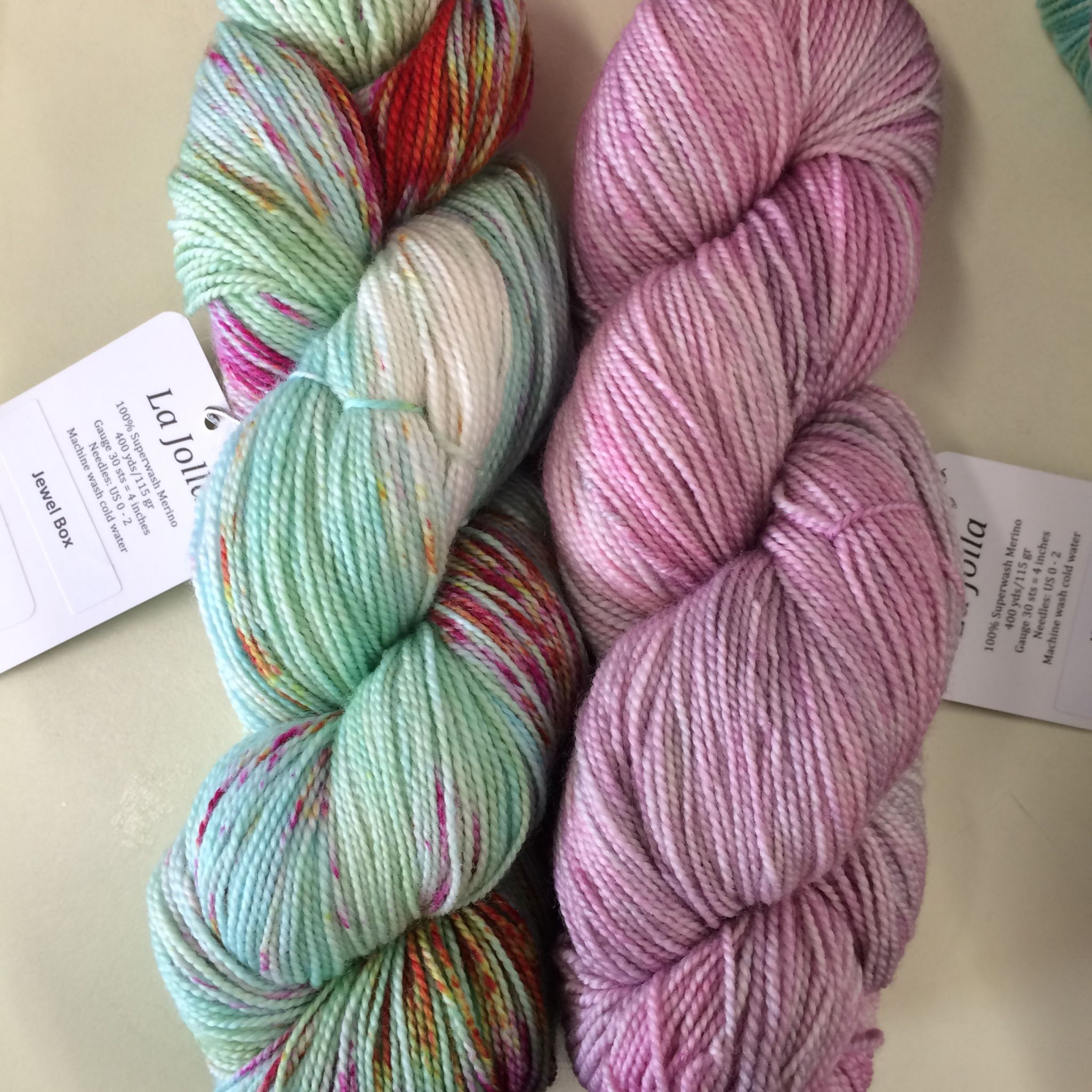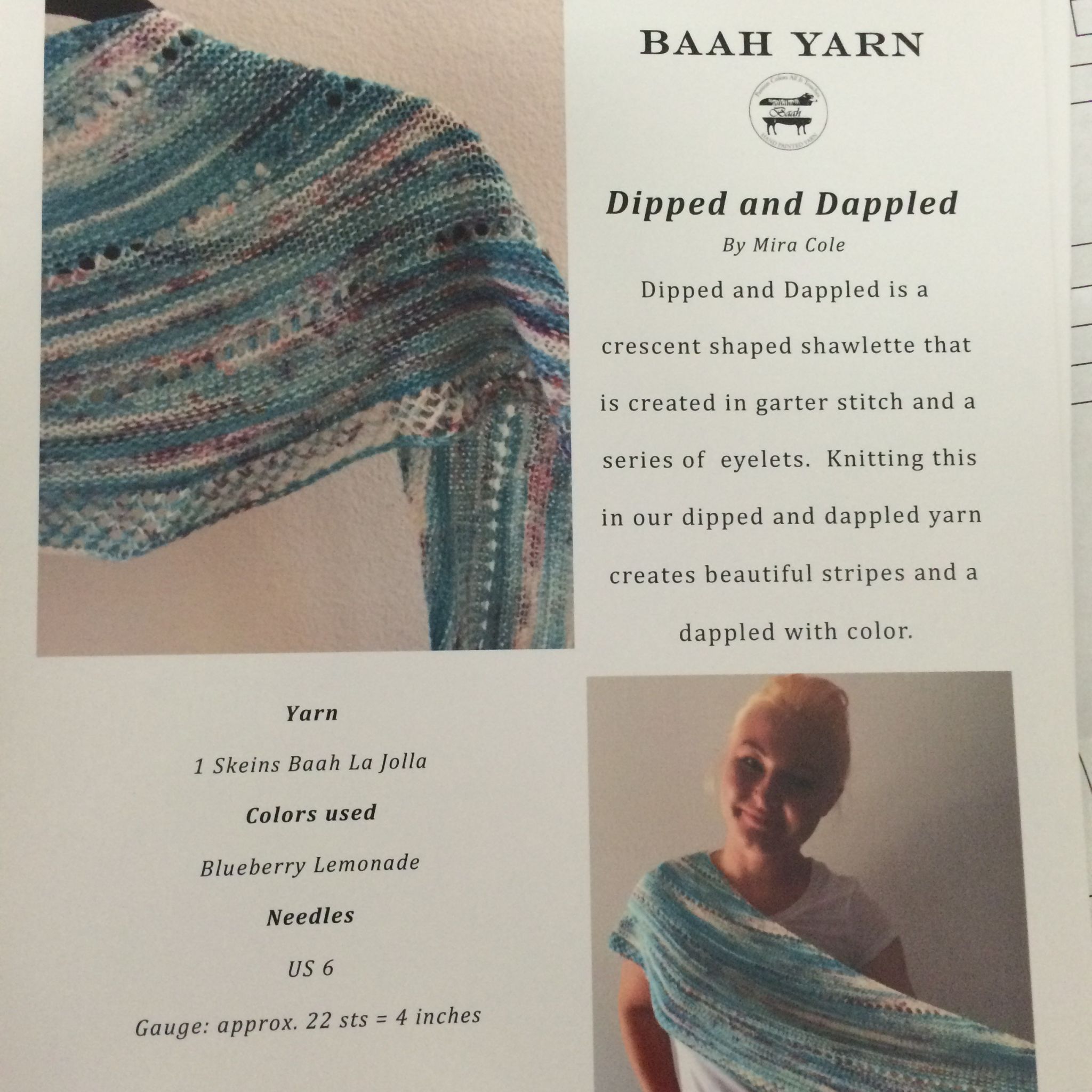 FIBER FESTIVAL COLLECTION STARTS MAY 1, 2017 , so get your stuff ready!! You can sell the projects you started and will never finish, leftover yarn, books, needles and any other knitting or crochet paraphernalia! This is both a great way to clear out your stash and you conscience!
RULES: 1. Items need to be in ziplock bags.
2. You MUST HAVE 2- 3×5 index cards- 1 card with your Name, Phone number and price for what is in the bag, and marked with RETURN if you want it back if it does not sell. 1 card with just the price for what is in the bag.
3. $5.00 cash- there will be an ADDITIONAL $10.00 charge if rules 1 and 2 are not followed.
4. WE WILL NOT TAKE ANY ITEMS AFTER JUNE 2 (CHANGED FROM JUNE 3RD).
FIBER FESTIVAL DATES ARE: SAT. JULY 15, 10-1PM AND 29, 10-12 PM