Ok, so my youngest graduated from college this spring, so we are adding another cruise to our Itinerary!  The shop is planning a cruise through the Panama Canal the spring of 2024. Celebrity is offering a great deal right now!  There is a 60% discount for 2nd roommate ( roommates will settle equal split between themselves). Discount is only good until June 30, 2022!
Cruise Details: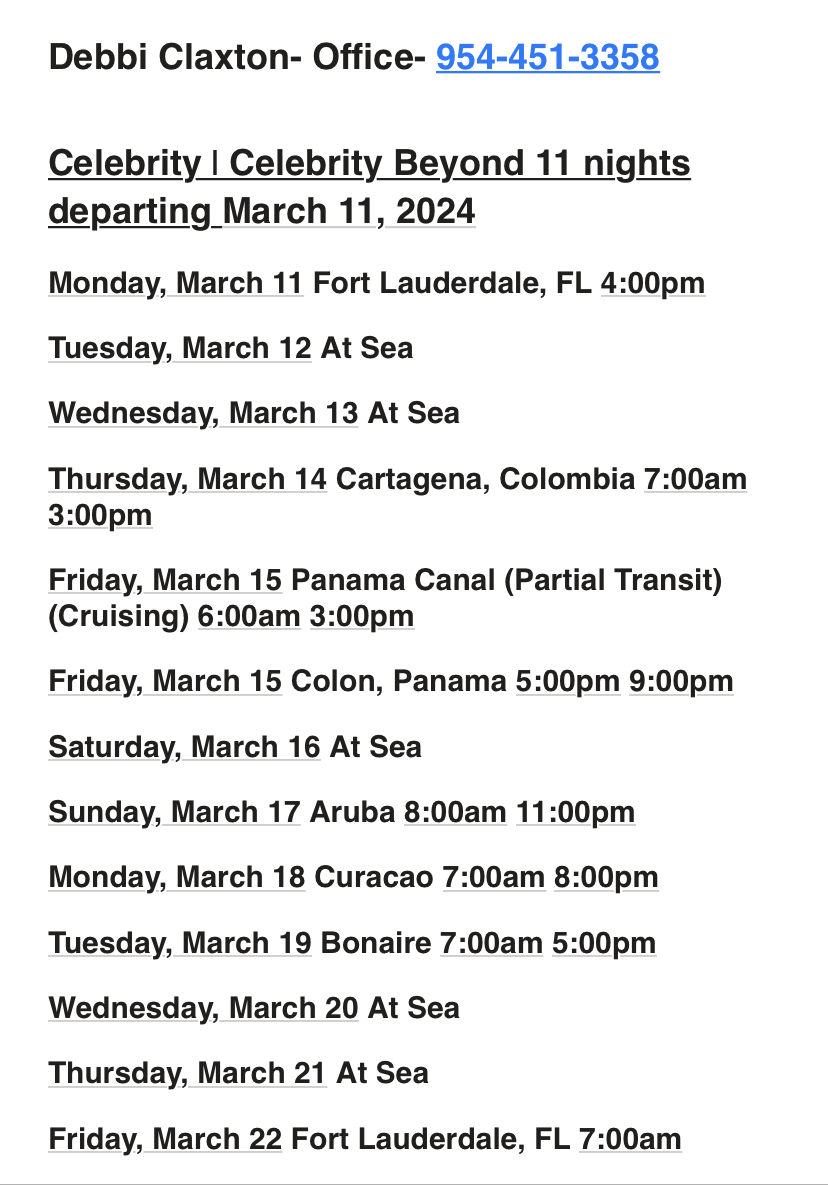 Cost for the rooms Debbi has reserved for us is $2826.02 per person with discount and tax included.  She has blocked off 16 rooms, so don't delay! Deposit is $450. Per person. 100% refundable up to final payment due date.  Final payment is usually 3 months before sail date.  We will find out what final payment due date is on Monday when Cindy and I make our reservation!
Debbi is out of the office this weekend, but will be ready for your call Monday after 10 am ET.