Holidays are coming soon and we have a few events coming up that we're looking forward to and want to share:
Friday, December 3rd, 2021 – Leading Men Fiber Arts Meet and Greet Fundraiser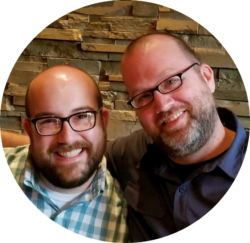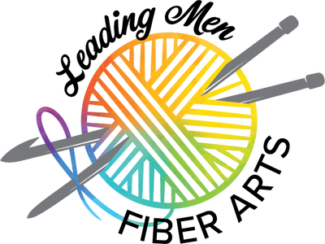 Meet and greet with Steve and Andy from Leading Men Fiber Arts. Established in August 2013 they are one of our favorite things. We met them with their great products with the Roving Indiana Yarn Crawl. Then they came back again with a trunk show. Now they are coming in person for a special meet and greet fundraiser.
The cost of the event is $20.00 which will be donated to OUTREACH, Inc. The shop will match all donations. And as a bonus, all participants will get first purchase choice for the Leading Men Fiber Arts Trunk show at the shop the next day. If you can't make it Friday but would like to participate in the OUTREACH donations, you can make a check payable to the shop with the memo of OUTREACH, INC Donation.
OUTREACH, INC is an organization that helps homeless LGBT teens and we are proud to help them carry on their great work!
For the event, we are requiring proof of vaccination. If you participated in our hang tag program, that will work as well as a vaccination card if you don't already have a hang tag.
The event is limited to the first 30 people and will run from 5:30 to 7:30 p.m. on Friday, December 3rd, 2021. Call the shop today to reserve your spot!
Saturday, December 4th, 2021 – Shop with Leading Men!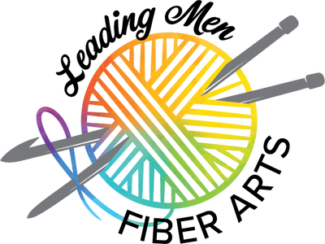 Steve and Andy will be in the shop from 10:00 a.m. to 4:30 p.m. with their trunk show for your purchases. We will not be adding these items to the website, so all sales will be in person for this event. So come join us and Leading Men Fiber Arts to get your fix on some amazing fiber goodies. (Christmas is coming…Christmas present ideas, anyone?)
Next up, are you ready for this???
Saturday, December 4th, 2021 – OVERNIGHTER
Yes, its our first overnighter in a very long time (Susan says 2 years). We're back to hang out and work on all the projects we're trying to get done for the holidays. From 7:00 p.m. to ??? The event is $20 and we'll supply soda and pizza. Bring your projects and some snacks to share. Our shop vaccination rules apply, hang tag or card required. Also we will be limiting this event to 15 people only, so call the shop and sign up today!
For Future Planning:
Sunday, April 30, 2022 – Bus Trip to Wabash Woollen Works
We will visit Wabash Woollen Works to shop their store and get a tour and see some of the products and processes in action. From there we will be having lunch, and then we'll be going to Honeywell Center to see STOMP. You can go online to honeywellarts.org to purchase your tickets for STOMP. We are still working on the details for the bus so we don't have a final cost, but we're estimating it to be around $35. More information coming. We'll return to MAKS shop around 7 or 8 p.m. We'll give you more info as we have it to pass along.
Happy Holidays Everyone, Please come out and join us with a few of our favorite things.