NEW SUMMER NATIONAL PARKS COLORS FROM Knitted Wit!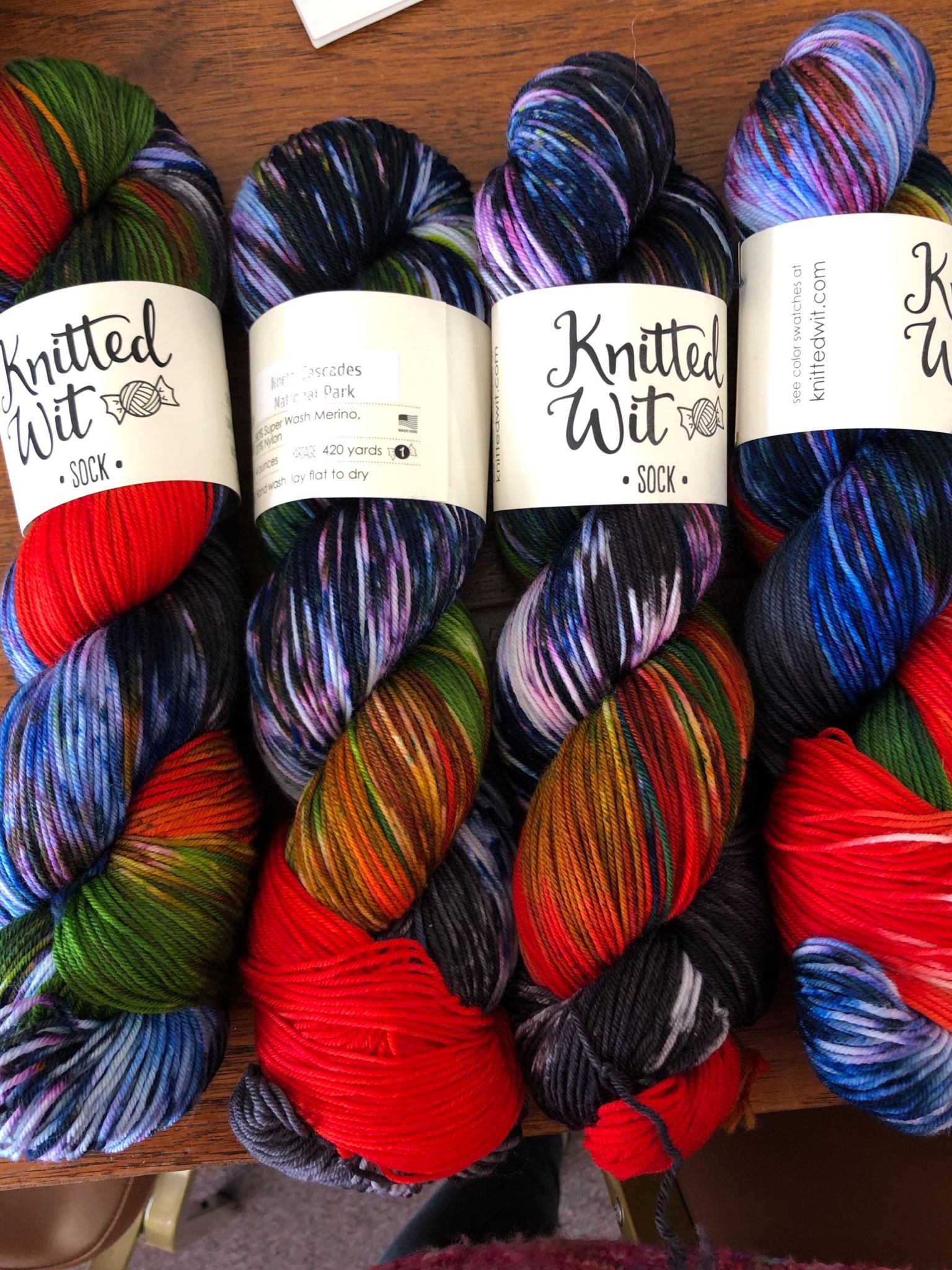 North Cascades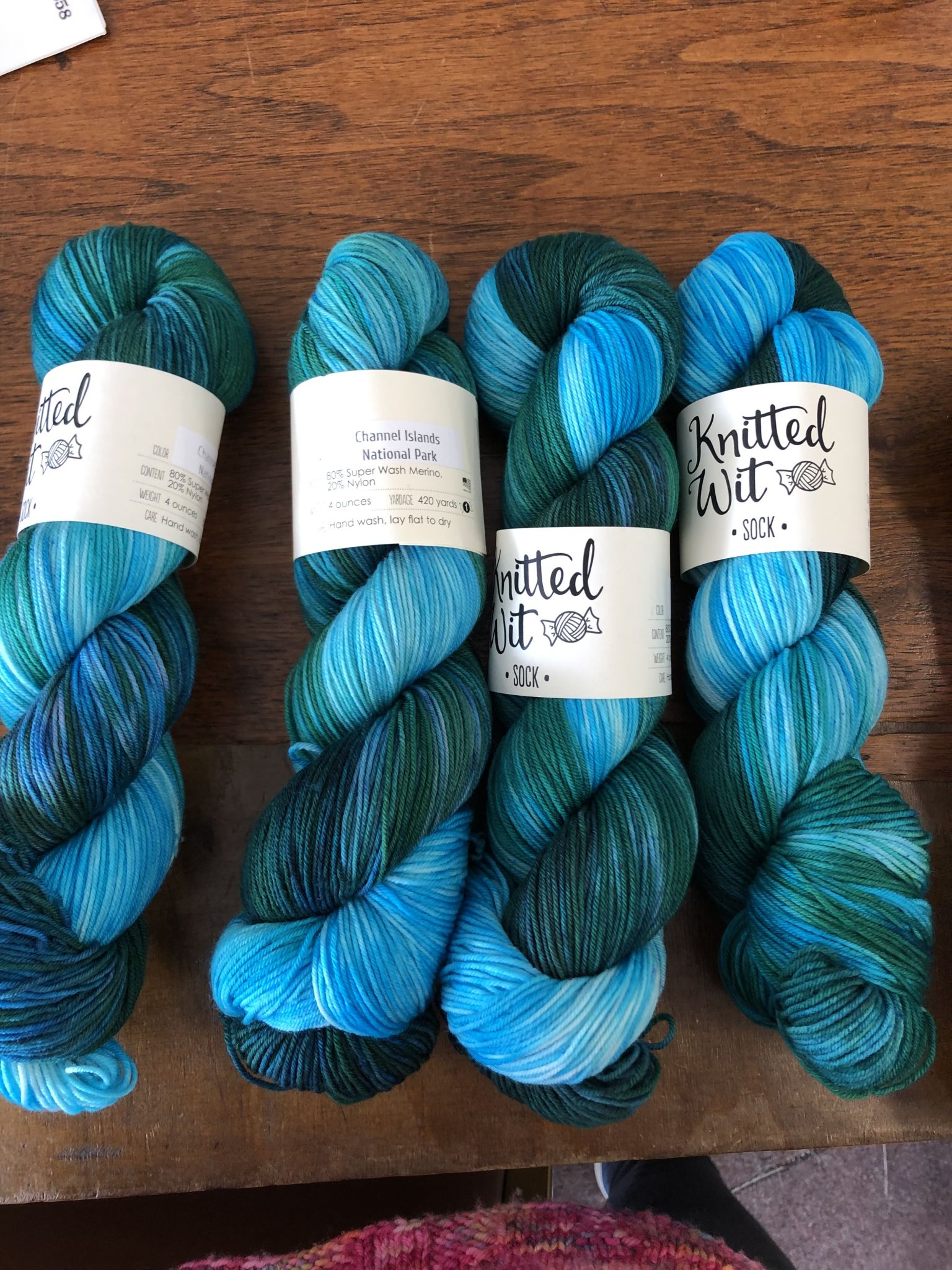 Channel Islands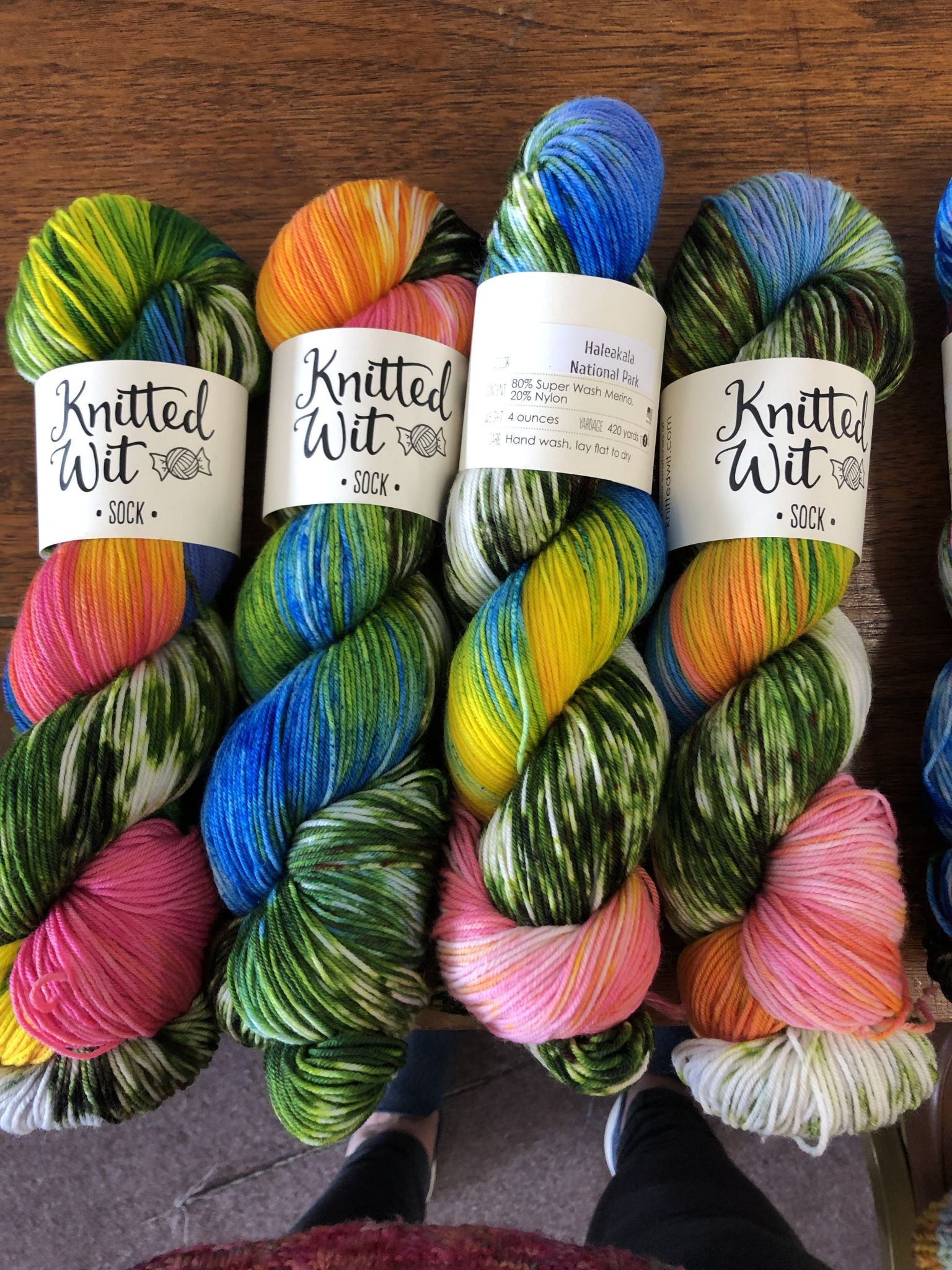 Haleakala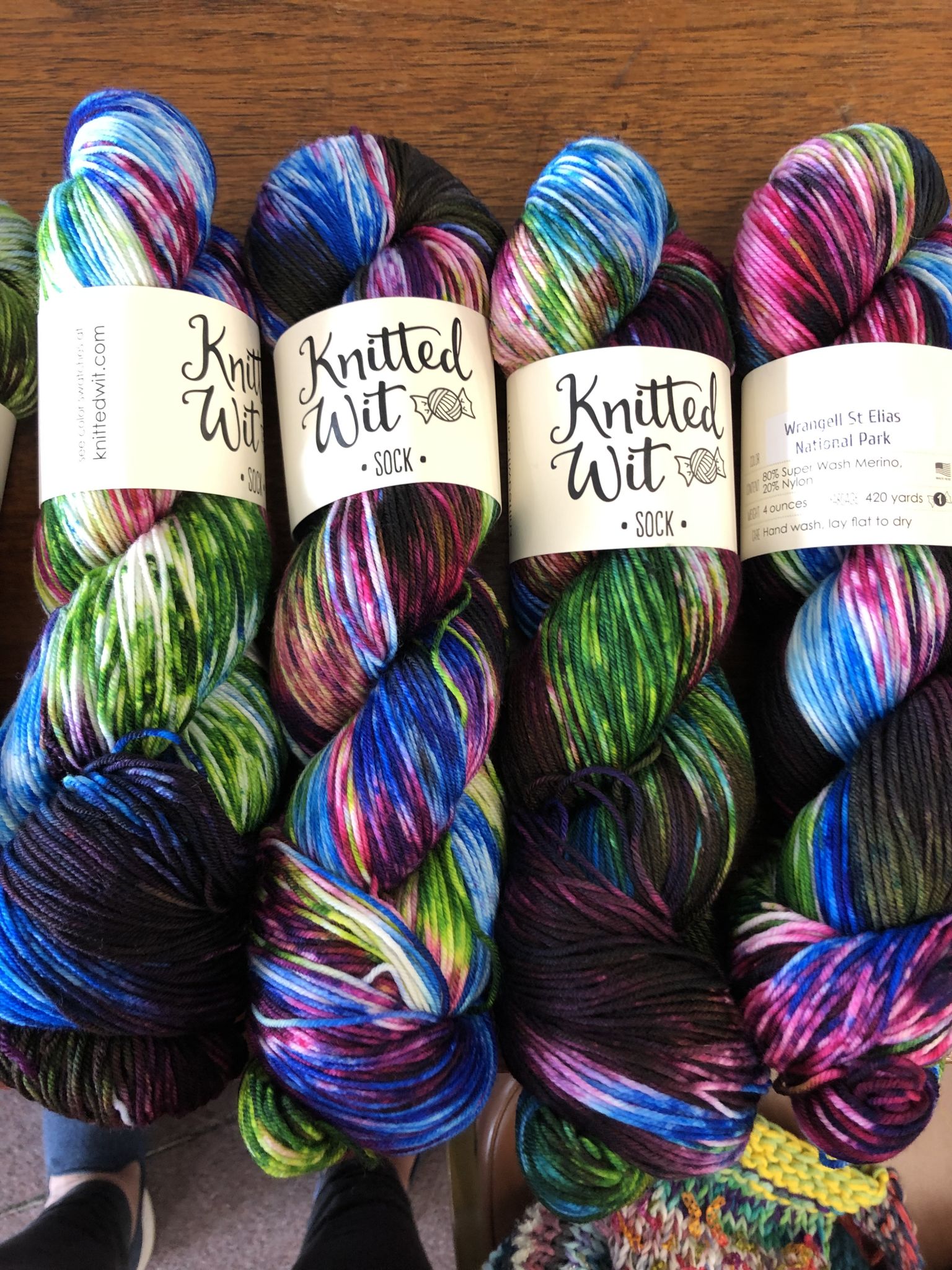 Wrangell St. Elias
Knitted Wit has a special- If you purchase 4 of the parks you get a Patch and if you purchase all 16 NEW summer parks you will receive an enamel pin!!
Here are the parks for this summer!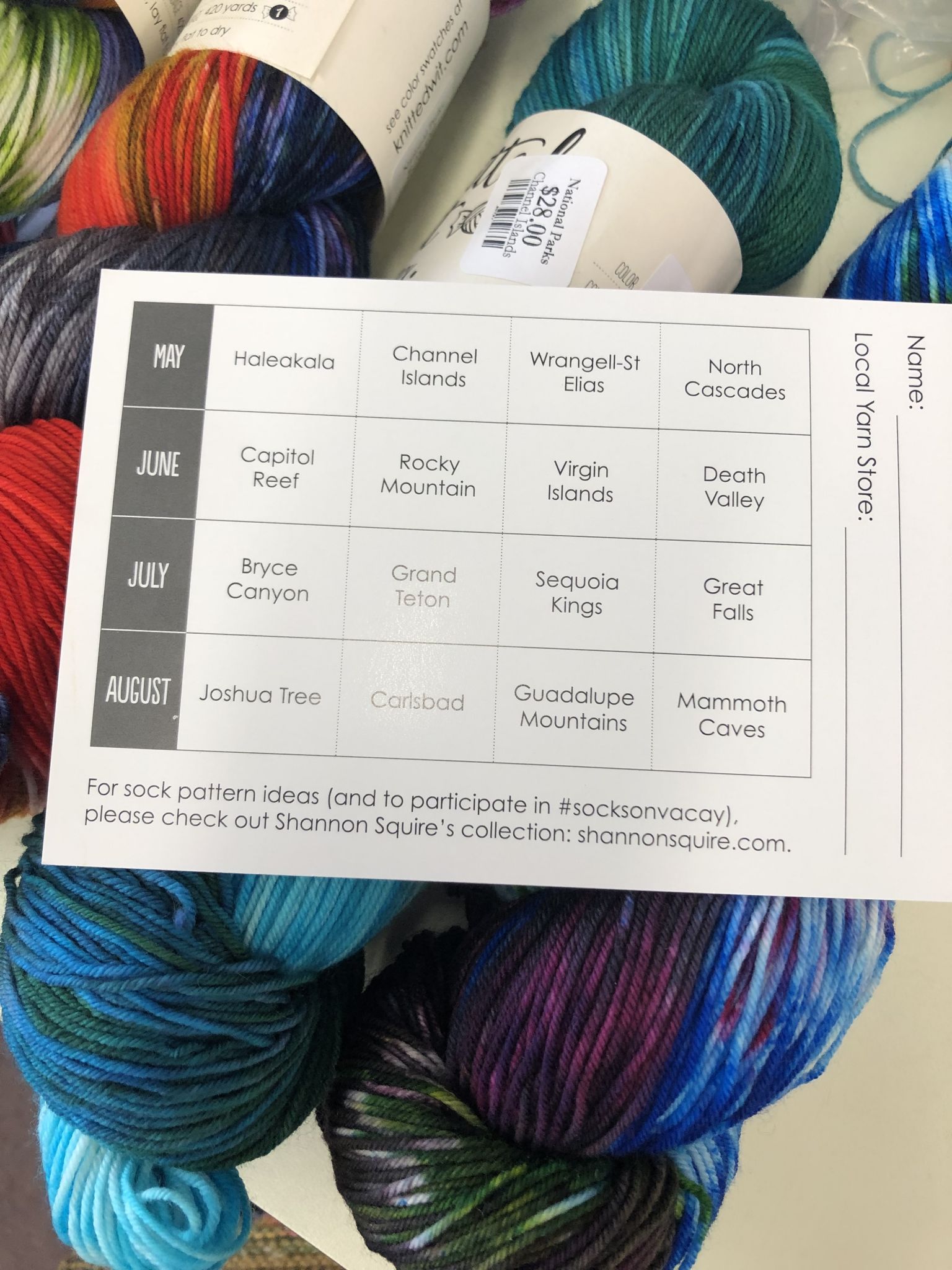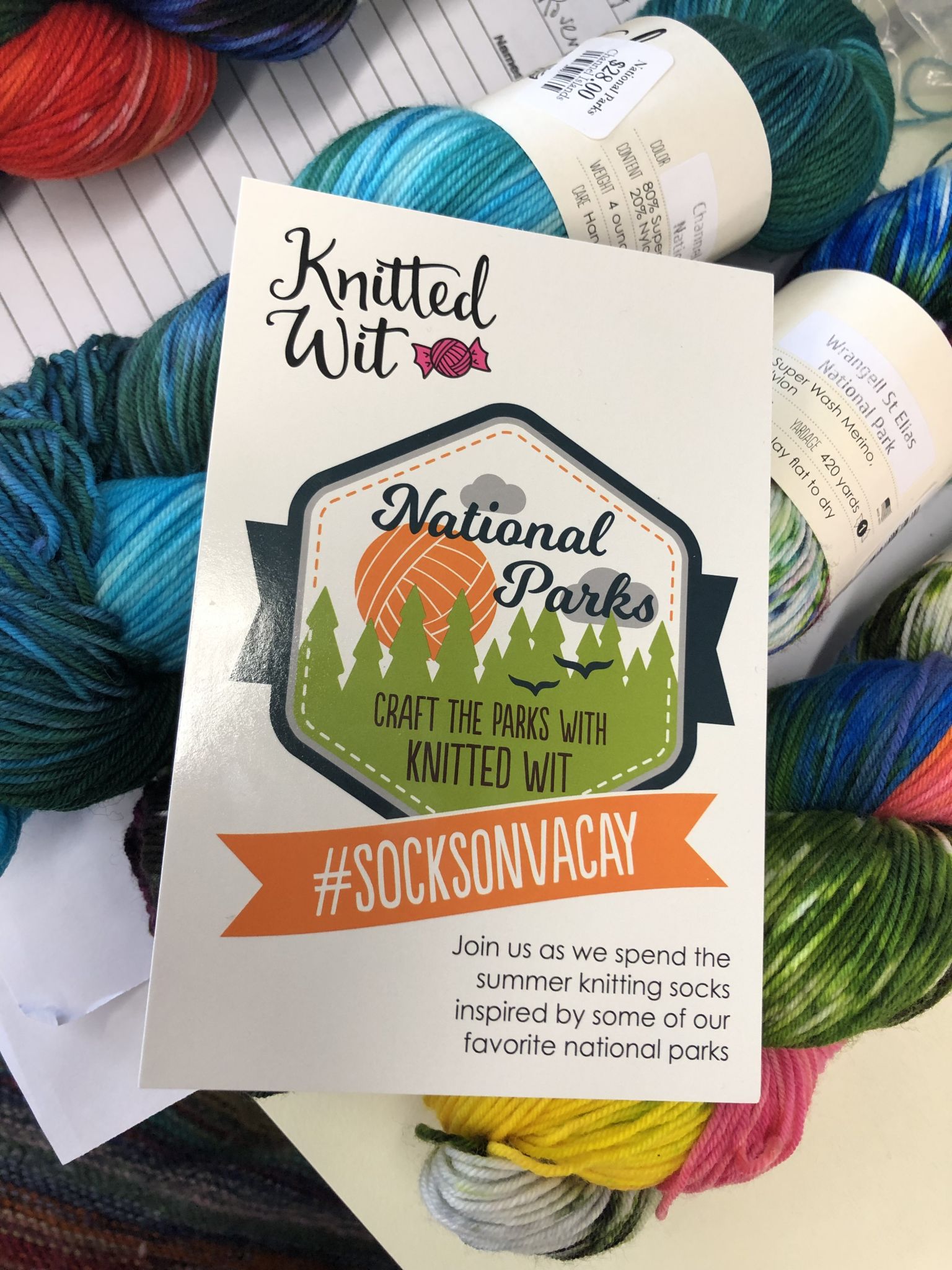 We will keep track of the parks you purchase!
Crochet Classes:
1. Crochet Pot Holder-Tuesday May 21 from 6-8 pm OR Saturday from 10-12. Cost $25.00 plus materials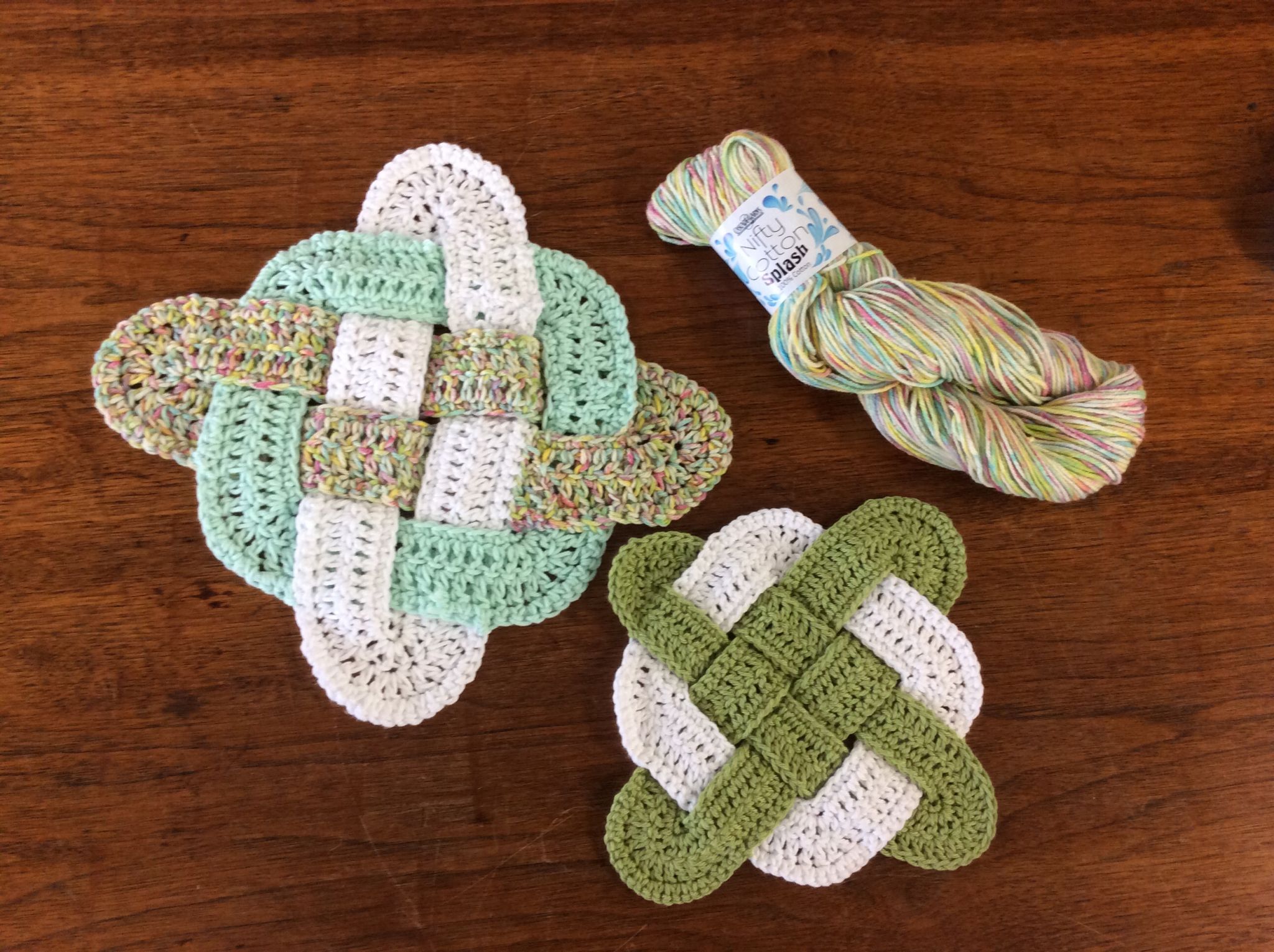 2. Beginner Crochet Bath/ Floor Mat- Saturday June 8 from 10-12 OR Tuesday June 11 from 6-8 pm. There will be a second class if needed. Cost $25.00 plus materials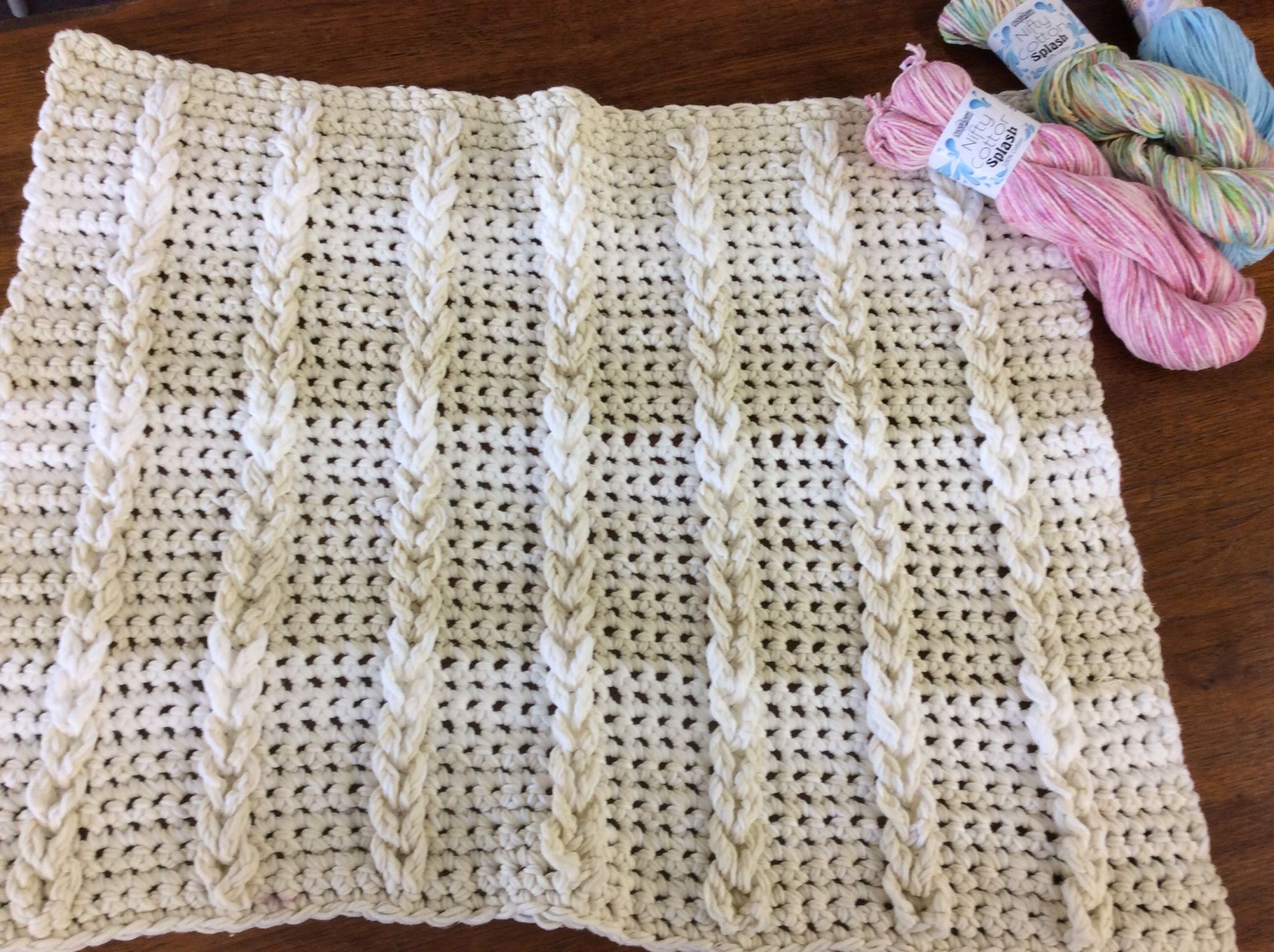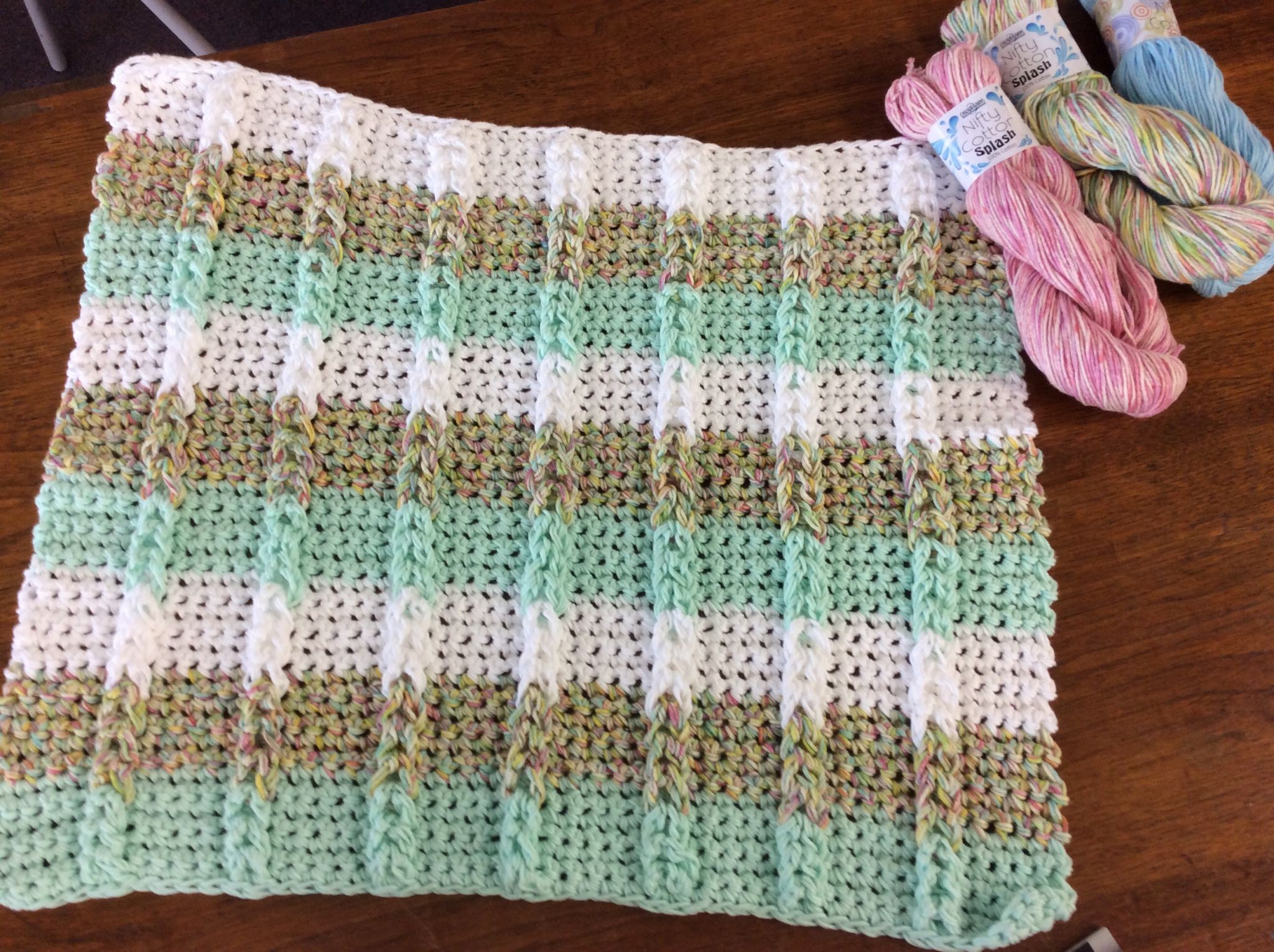 Helena with Oink Pigments will be at the shop on Saturday June 29- 10:30- 4:30!
Here are a couple of her colors that I am using in Westknits Textures Unite. I have pre ordered more of both these colors!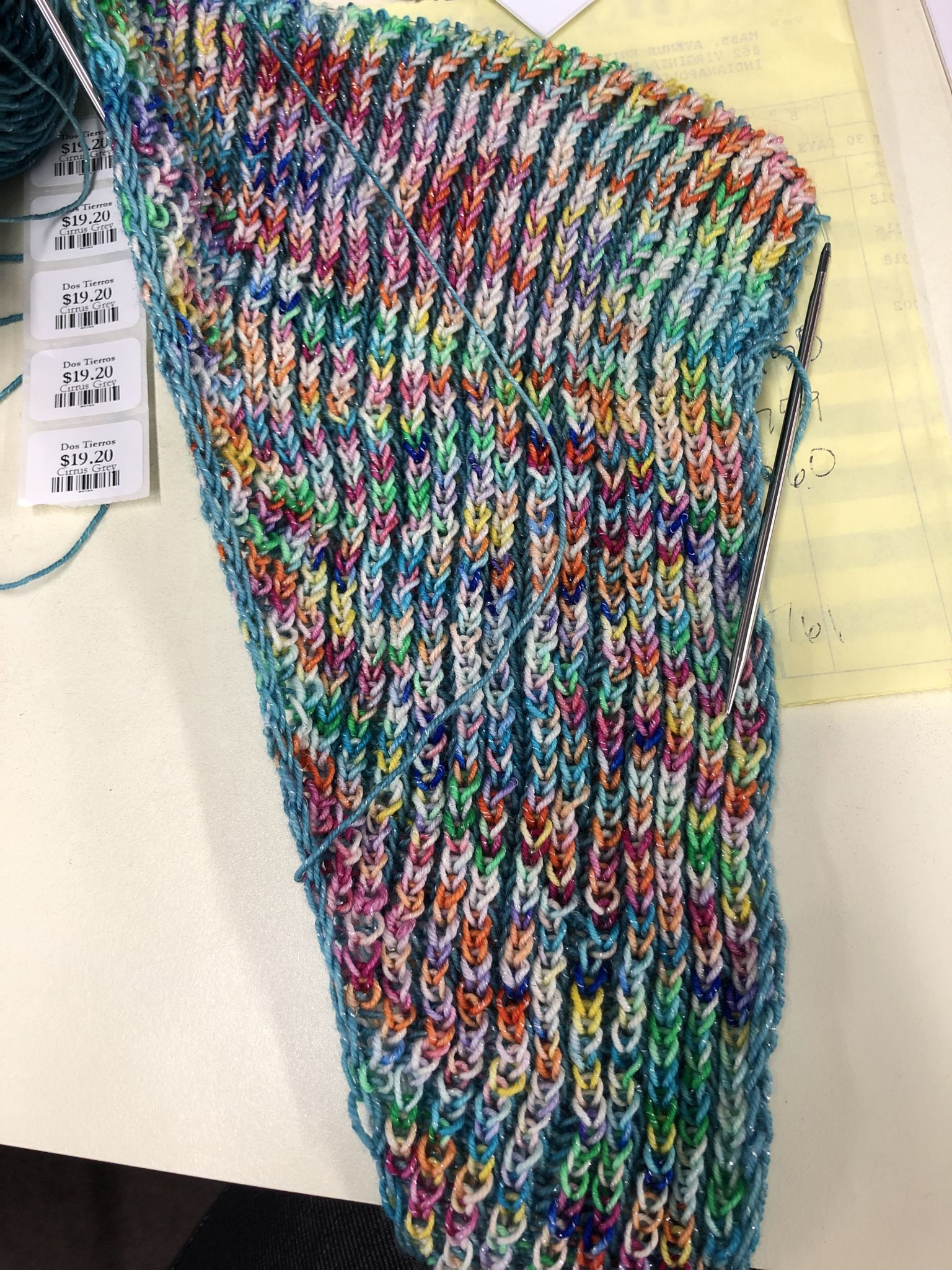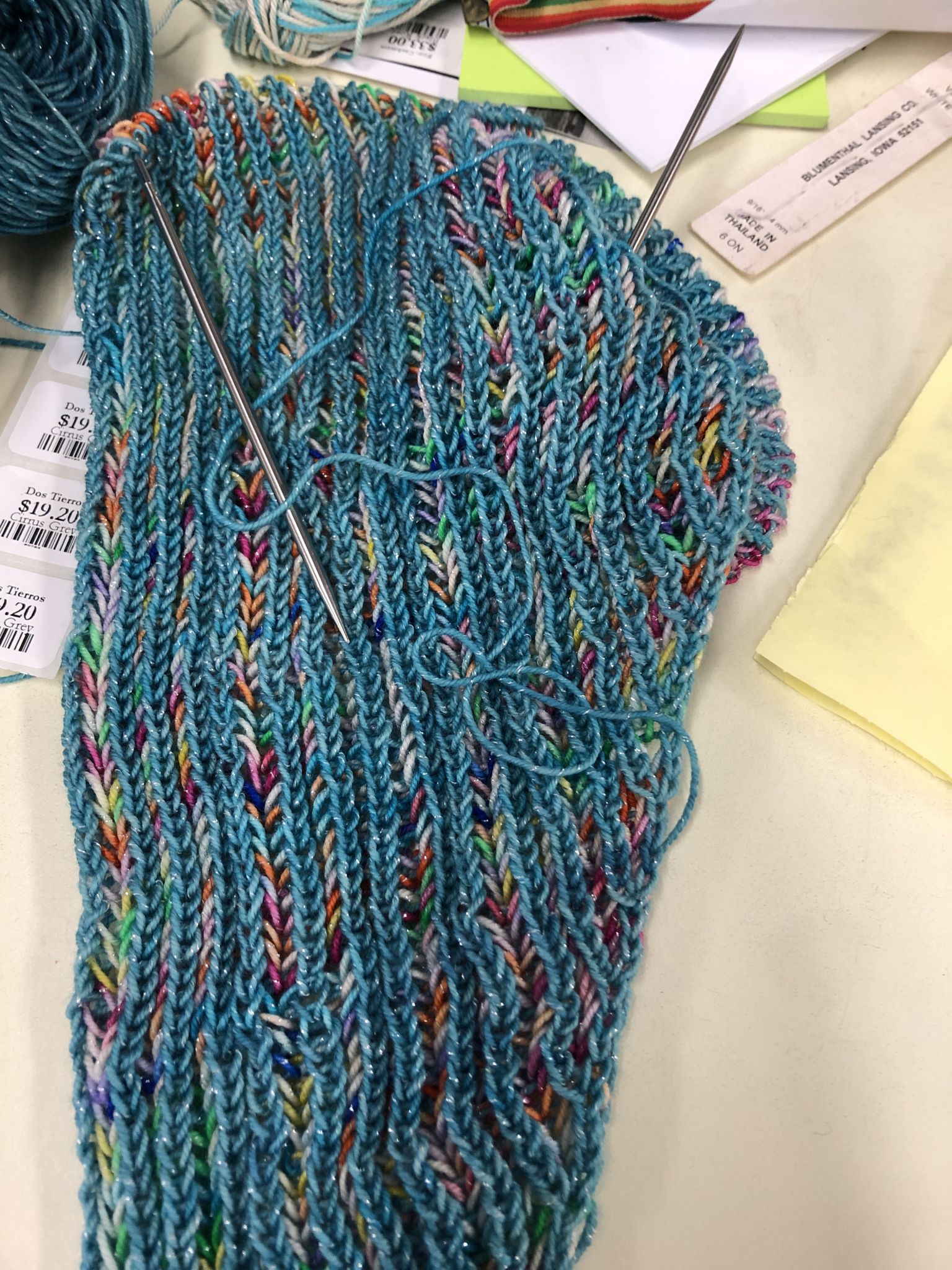 We will be starting TEXTURES UNITE Saturday June 1st at 10 am. The first section is 2 color brioche! I have written up a cheat sheet to help you through this section! Other sections use cables, eyelets and 2 color garter! Let me know if you want to join us!
Here are a couple of Stephen's color choices-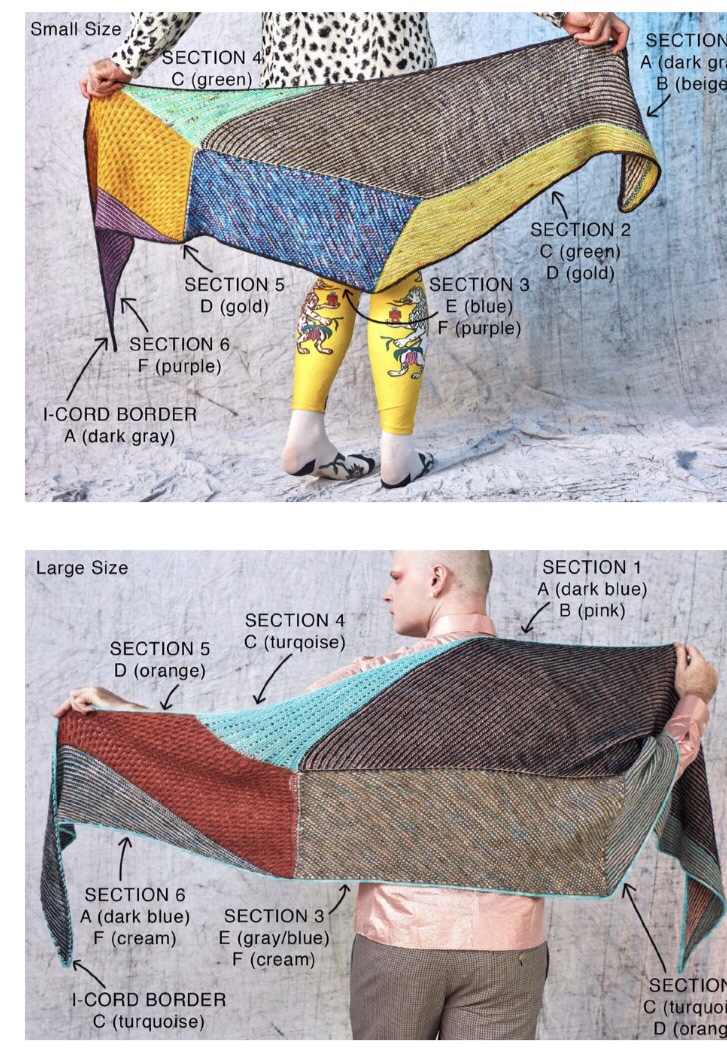 I am also so excited to have I FEEL LIKE DYEING back in the shop. Tiana will be in this summer. I will keep you posted! Here is a color she did for me! I am having her make up skeins in this colorway in a variety of gauges! I you know which weight you want let me know beforehand so she can get it dyed for you!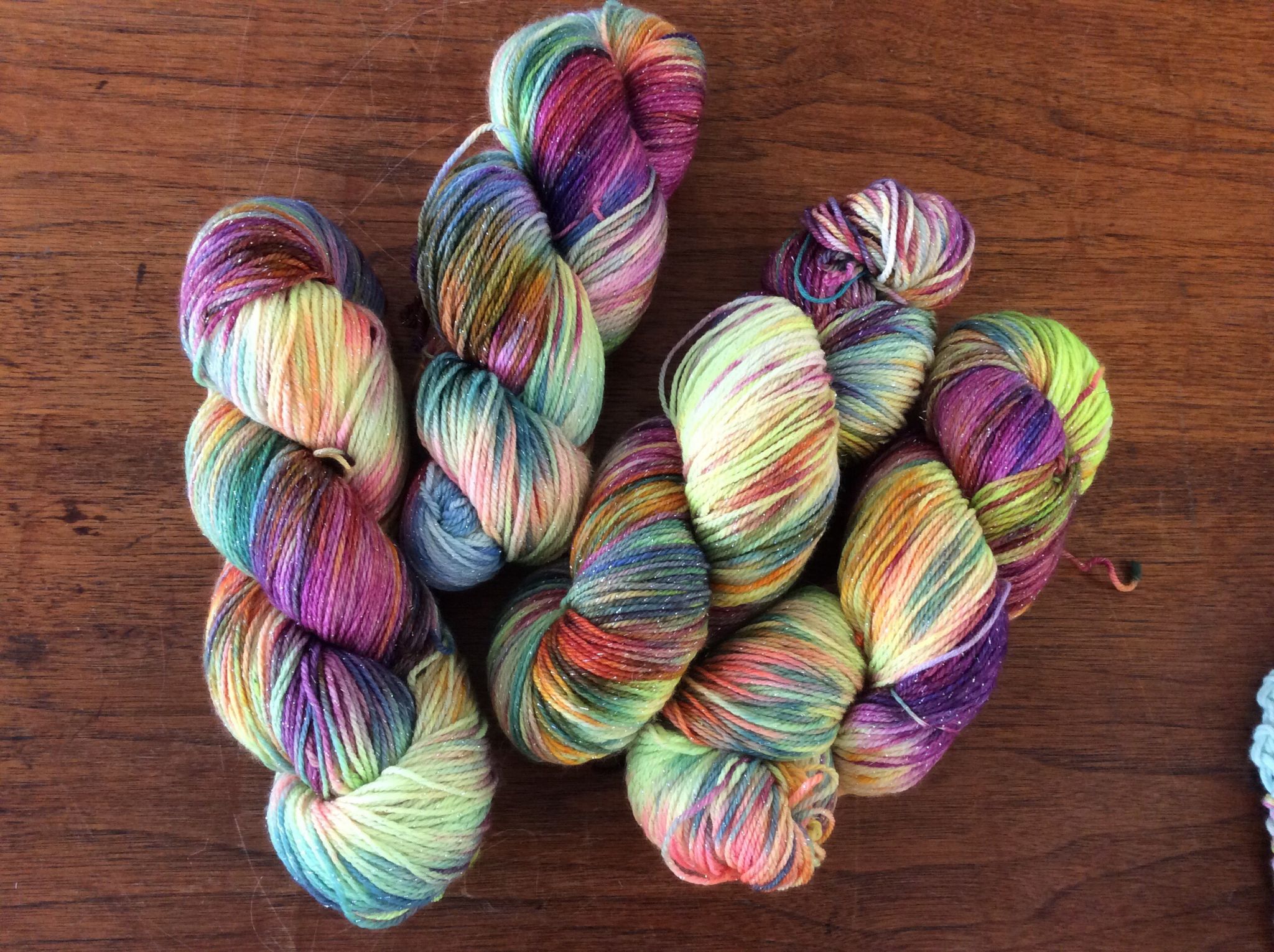 VOGUE KNITTING Convention BUS is starting to fill up! Date is Saturday, November 2nd. It is a 1 day bus trip to Columbus, Ohio for just $50. Stop in, or send a check with your email and cell number. I will email you when I get your check. Cost goes up (if seats are still available) to $60 on September 2nd.
FIBER FESTIVAL SALE DATES are Saturday June 29th and July 6 from 10-12 both days. If you have items you want to sell, you can start bringing your bags in this Thursday. Here are the RULES: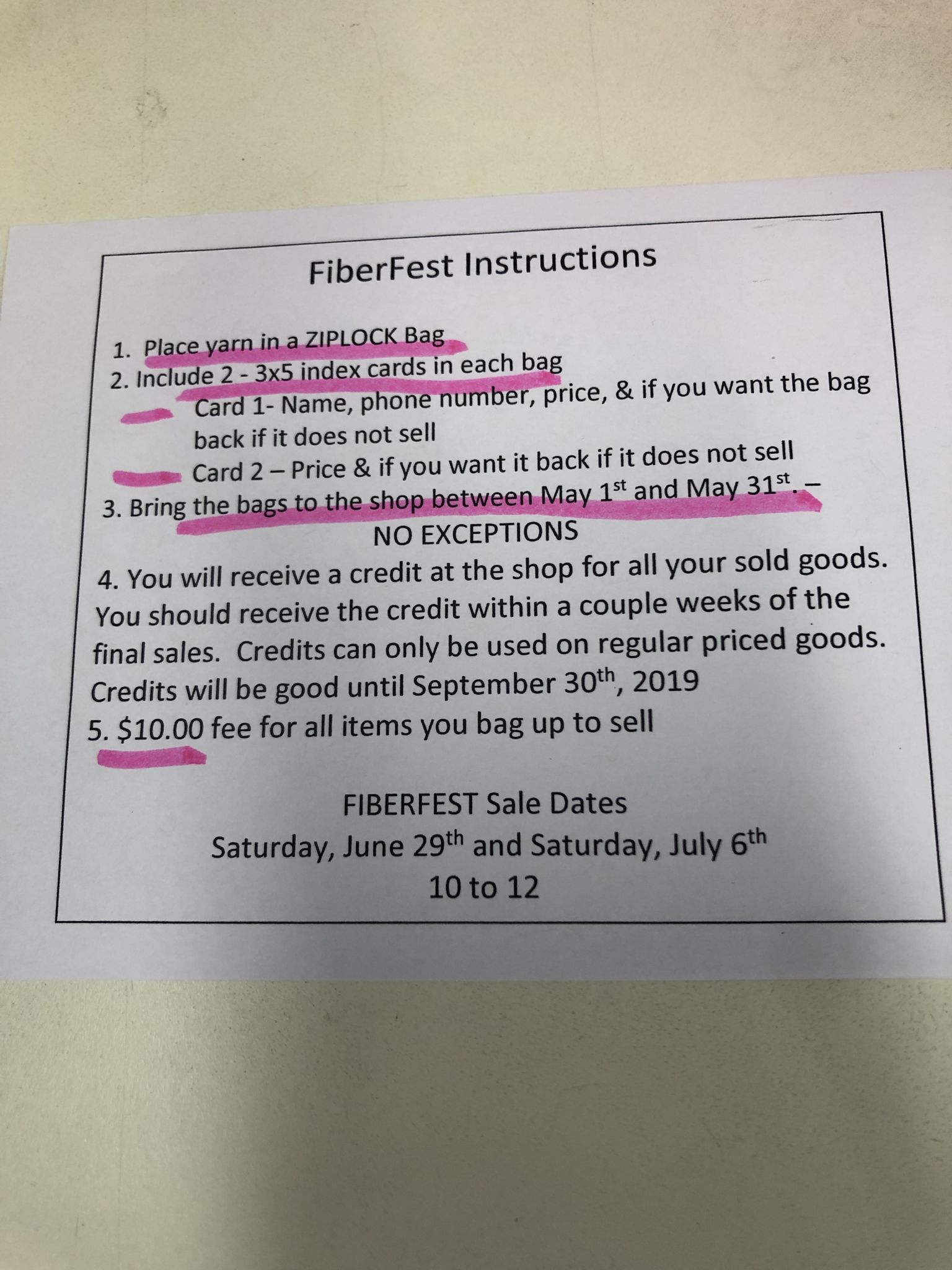 NEW HAT BOOK FROM MALABRIGO IS HERE! $20.00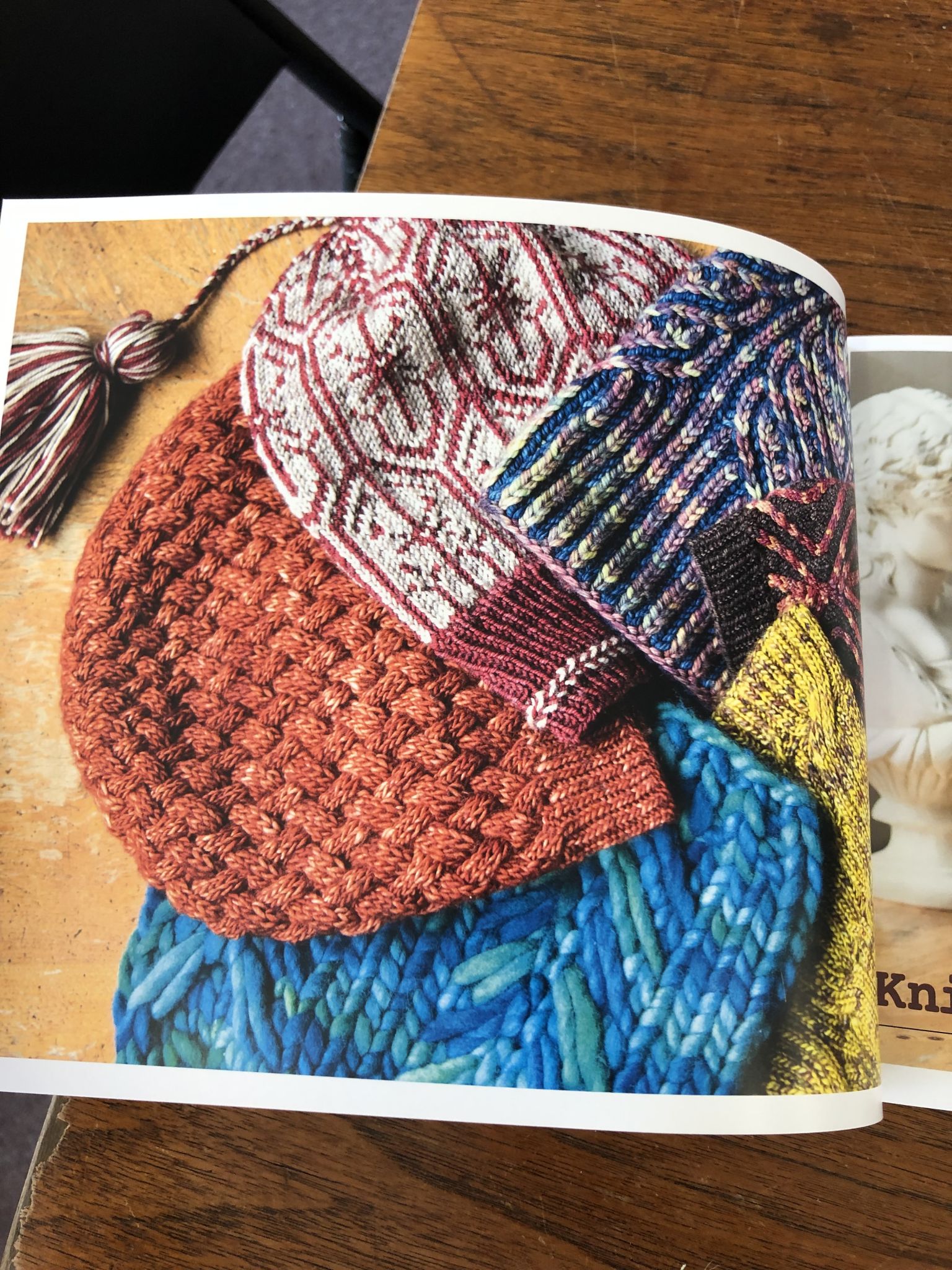 Coming in September!! Do you love Harry like I love Harry?
We will have a HARRY POTTER TRUNK SHOW by Kitted Wit ( National Parks , Stem and Sassy Holiday dyer)! We will have around 15 different color ways! I wi;ll post more later, but mark your calendars! September 9- 21, 2019
Hedgehog has shipped!! I am so excited to FINALLY be carrying HEDGEHOG FIBERS! I will send pictures and let you know when it gets here! I have 25 colors of TWISTED SOCK and 10 colors of the MERINO DK!
HEDGEHOG has also agreed to make our ADVENT CALENDAR kit for 2019! Cost will be $185.00 we are doing pre orders now!
IT IS GOING TO BE A BUSY SUMMER, SO DON'T FORGET TO READ YOUR EMAILS!
ALSO YOU CAN FOLLOW MW ON INSTAGRAM- susan_maks and Facebook- mass ave knit shop.