Mass Ave Knit Shop 2020 Advent Calendar Kit Pre-order NOW OPEN
-24 different color mini skeins of superwash fingering weight- 2200 total yardage
-Dyed for us by CREATED 4 U by Laura from Columbus Ohio
-Yarn will be ready for pick up or delivery by mid-November 2020
-Dec 1 begin knitting with your first color. Knit 1 skein per day until December 24, 2020.
-Mass Ave Bonus for December 25th!
-Suggested Pattern- THE V-NECK TEE ( can be worn with b-neck in front or back) available on Ravelry
-Limit number of kits available, orderable at the shop or from the online store (under MAKS yarns)
-Cost per kit: $140.00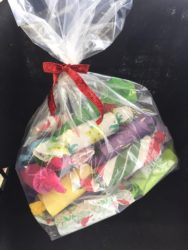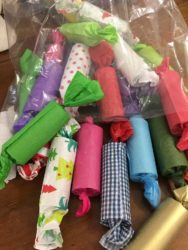 Additional Information for this weekend's Sidewalk Sale!
Susan wanted me to pass on that the Sidewalk Sale will be from 10-2 this Saturday, and may be extended and continued next Saturday! Stay tuned for additional details.