Working on my OLYMPIC SCARF while I watch the USA Women's Soccer team beat New Zealand!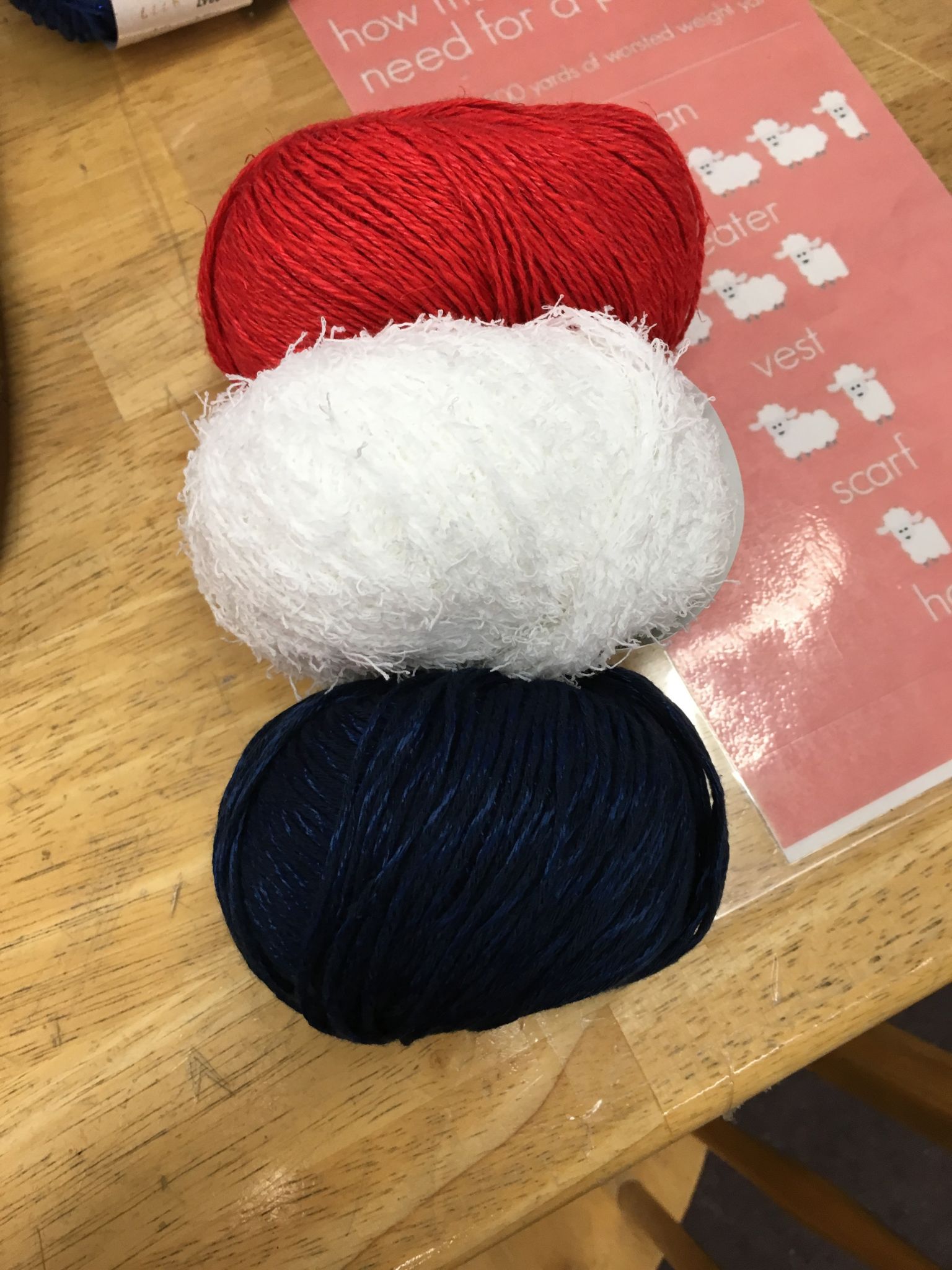 Here are my colors and my scarf so far!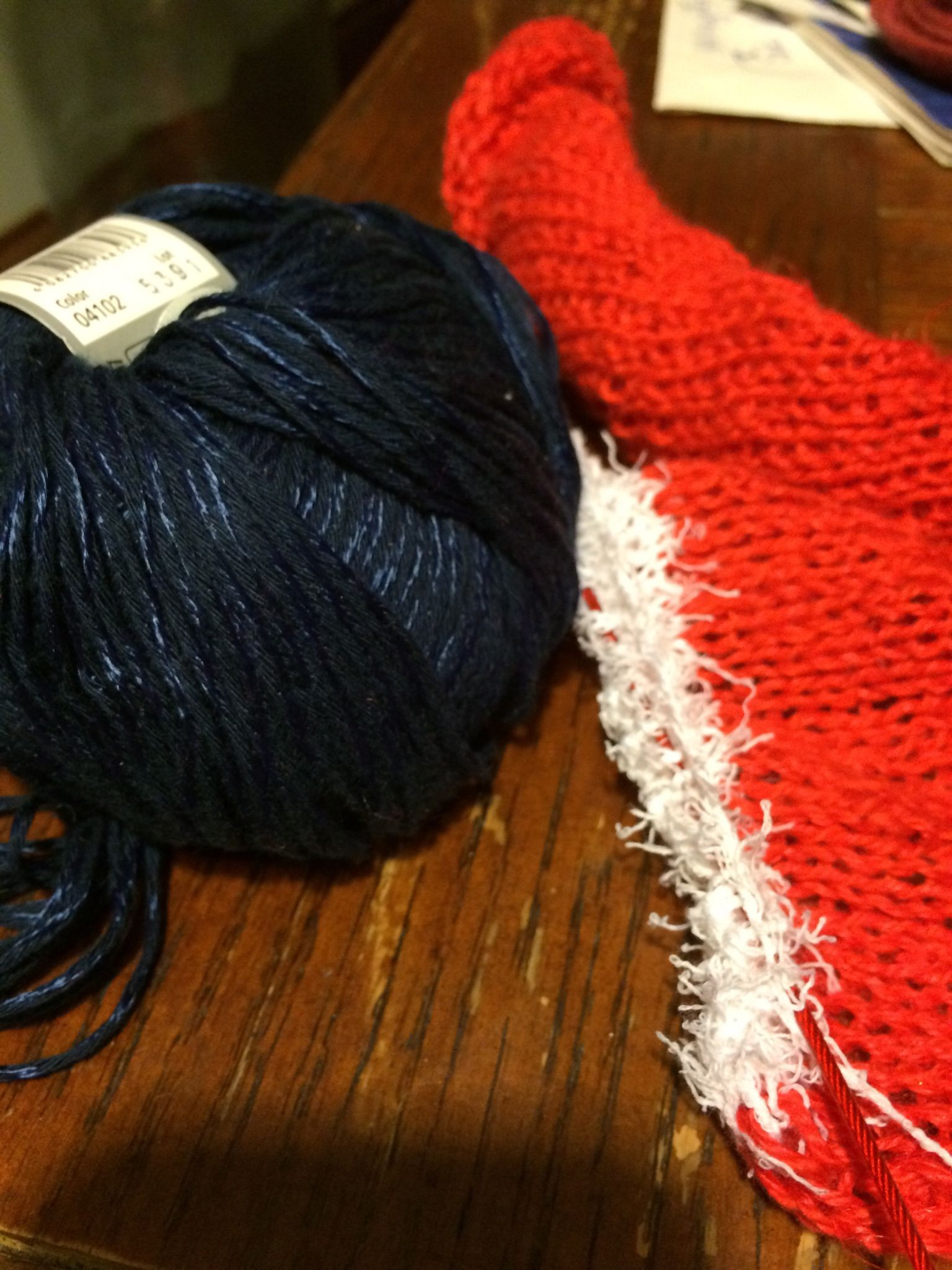 Here are some other choices! There is still time to get it knit before Friday.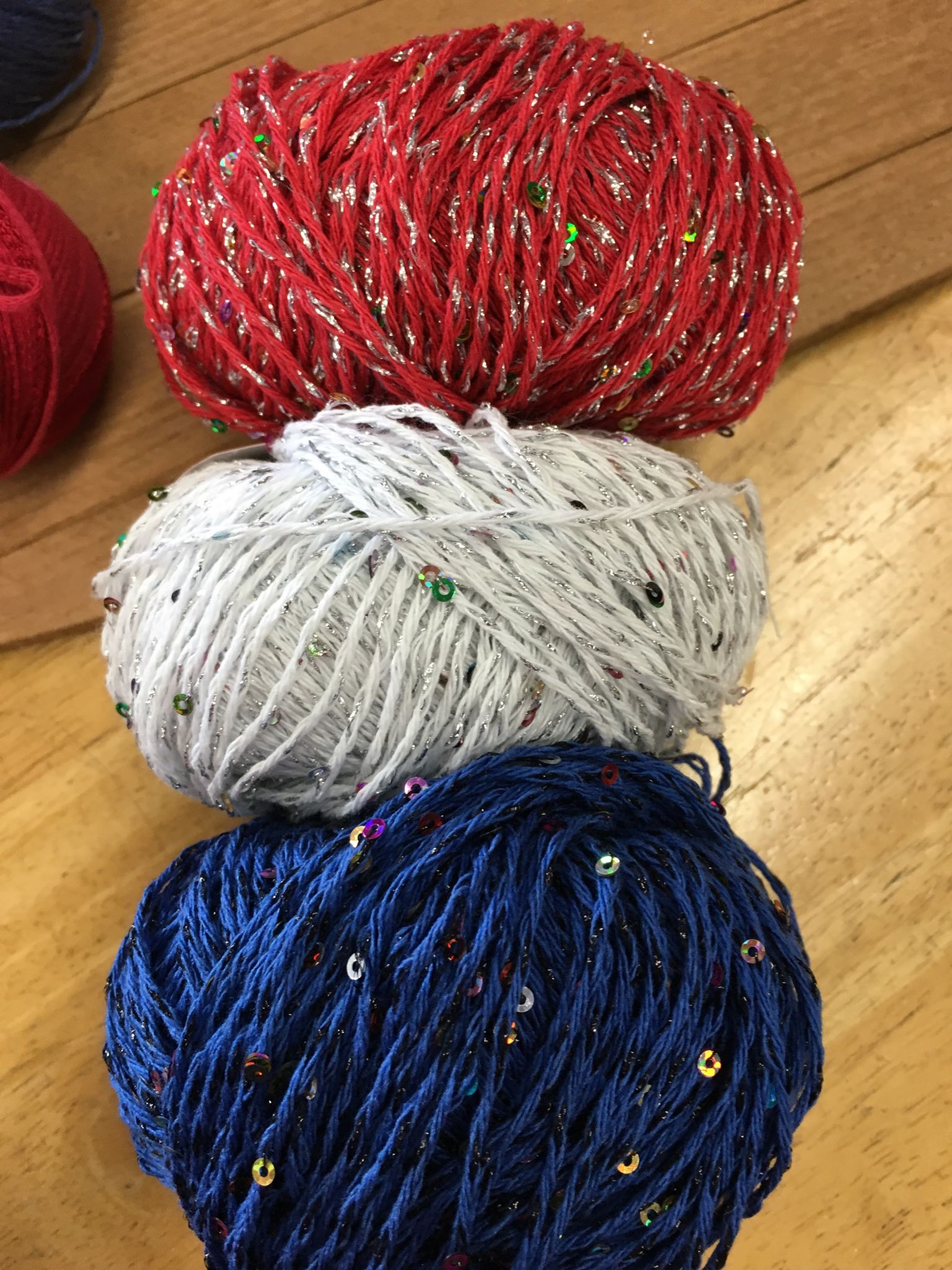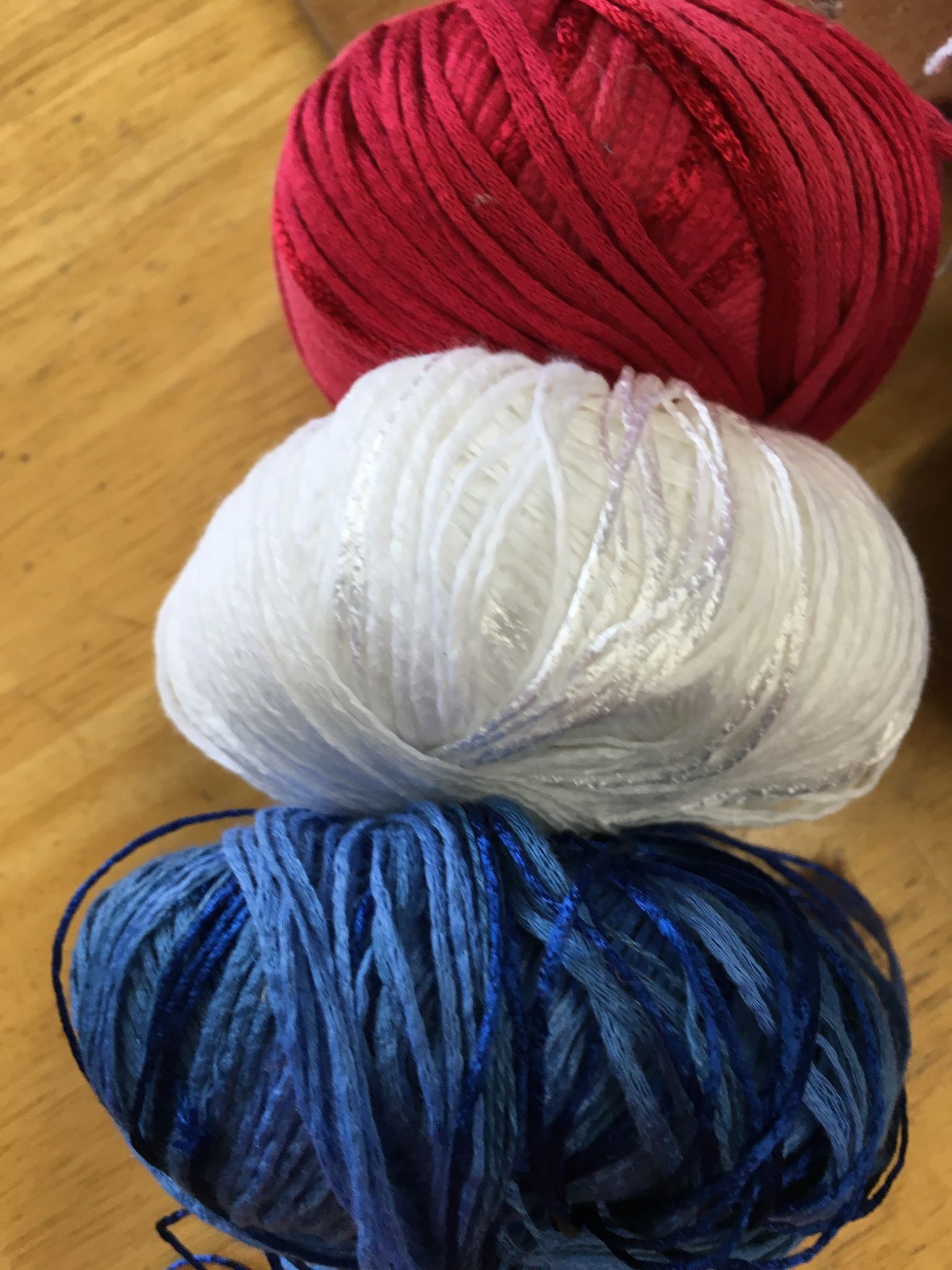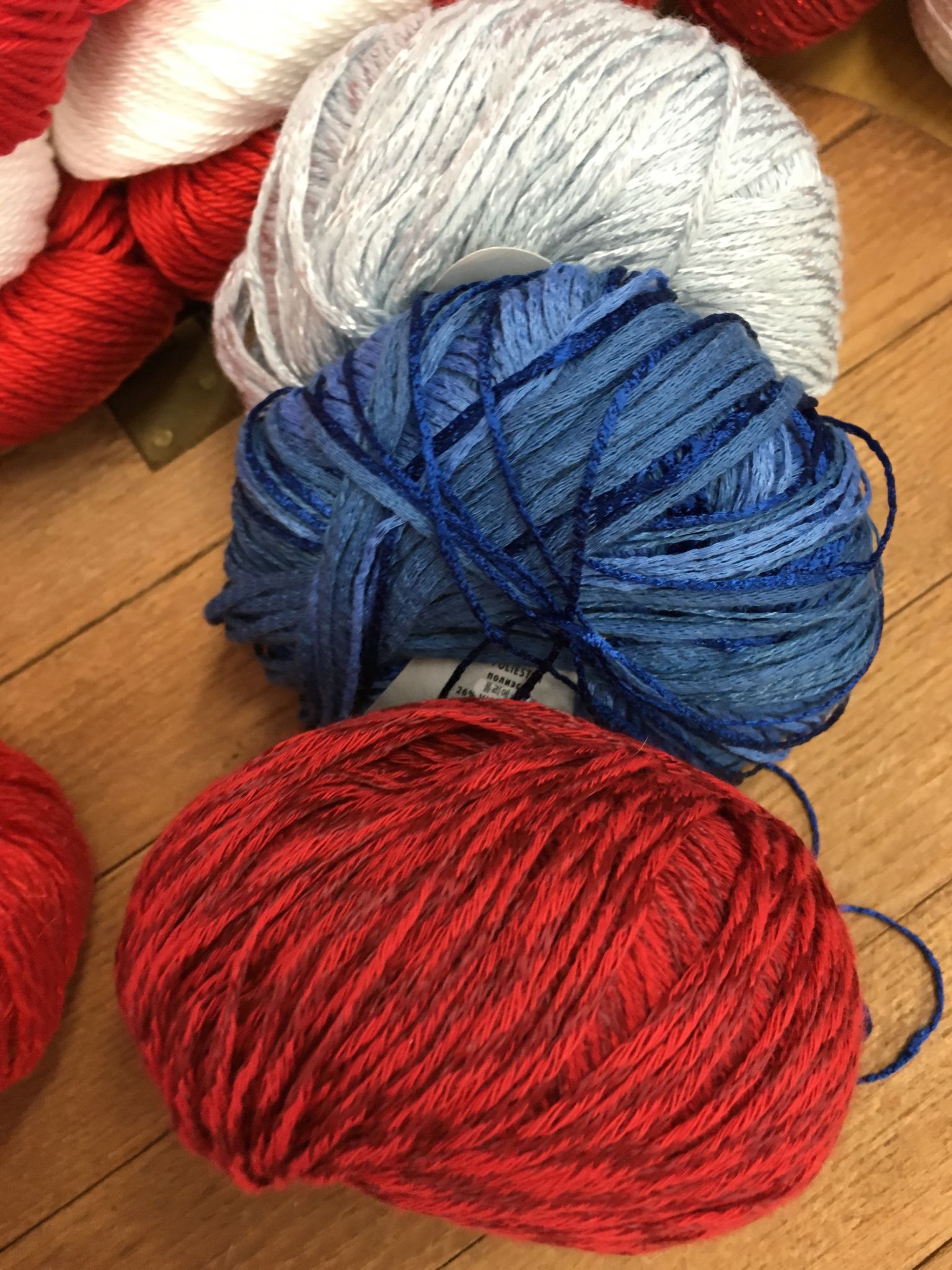 THERE WILL BE NO BEGINNING KNITTING CLASS ON Wednesday August 16, 2016.
The Strip Blanket Group will meet August 13 from 10 am-12 to sew strips together.