FOOTBALL SCARF KNIT ALONG
High school
College
Pros
Needles: Size 7- sport/dk
Size 8 -worsted
3 colors- 2 main and 1 for end of game ( color 3)
Gauge – worsted- Cast on 80 sts
dk/ sport-Cast on 88 st
*When working rounds always knit colors 1 and 2 together for 1st st of round!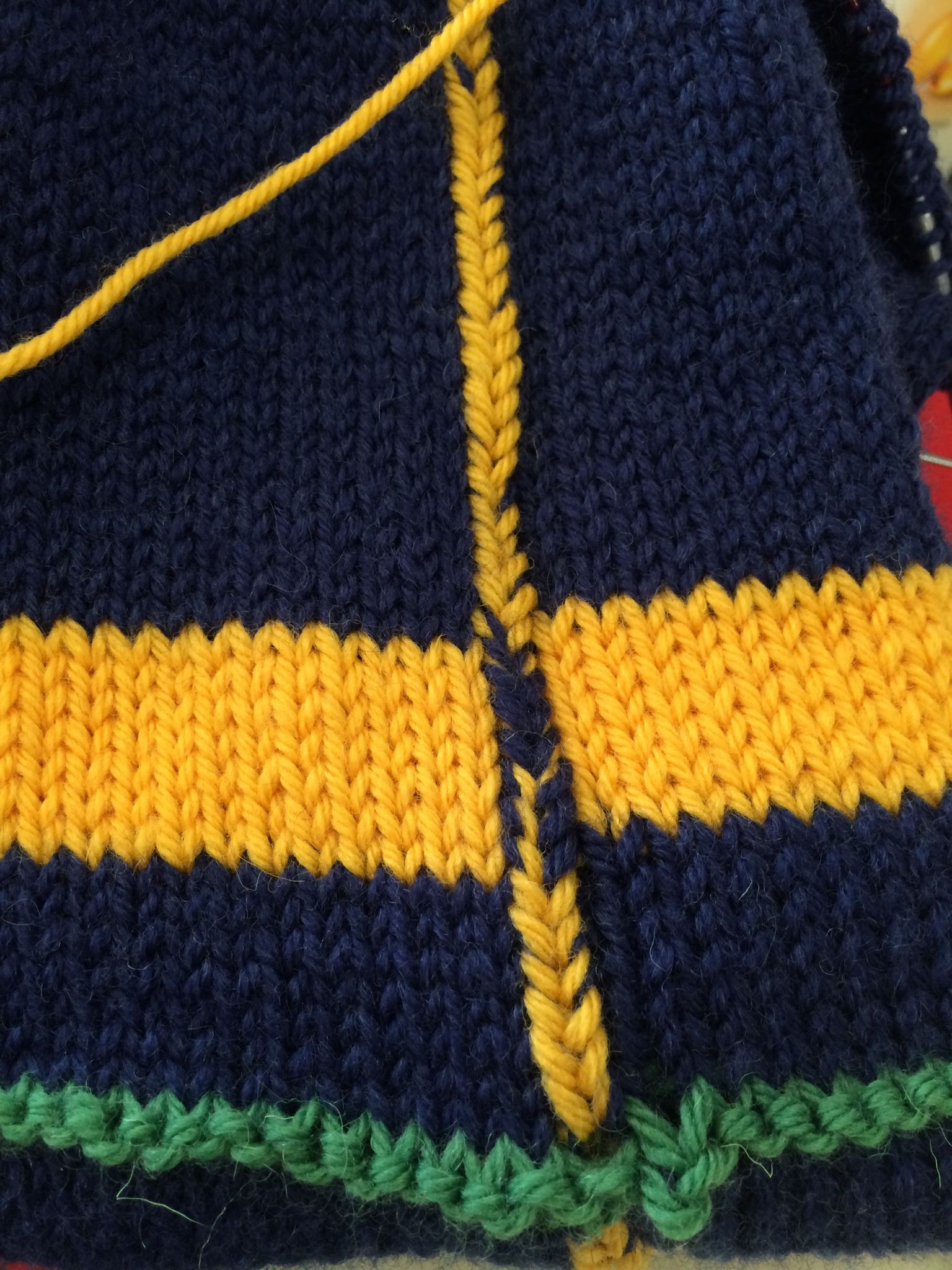 PATTERN
Cast on with color 3 the number of sts for your guage. Purl 1round with color 3.
Change to color for 1st score and knit rounds for each team according to scores. You will knit 1 round for each point scored. ie- field goal- knit 3 rounds.
After the game is concluded, Knit 1 round with color 3. Purl 1 round with color 3. Set aside for the next game!