Overnighter starts at 7:30!
Check out this fun new sock yarn. They have done the work of matching the yarn so the socks are identical!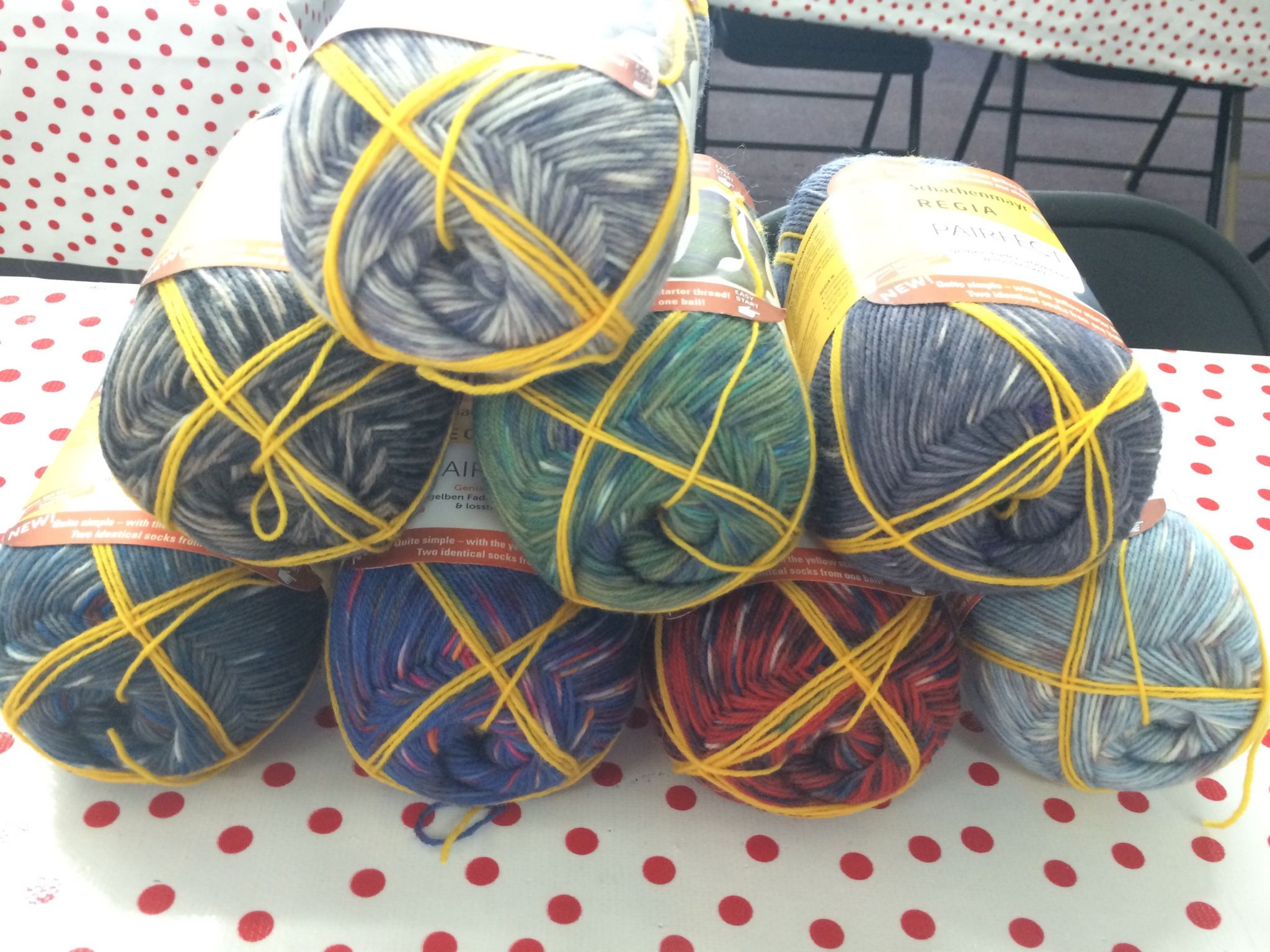 You start pulling from the center until you get the gold yarn again and then knit the resulting 2 balls and you socks are alike!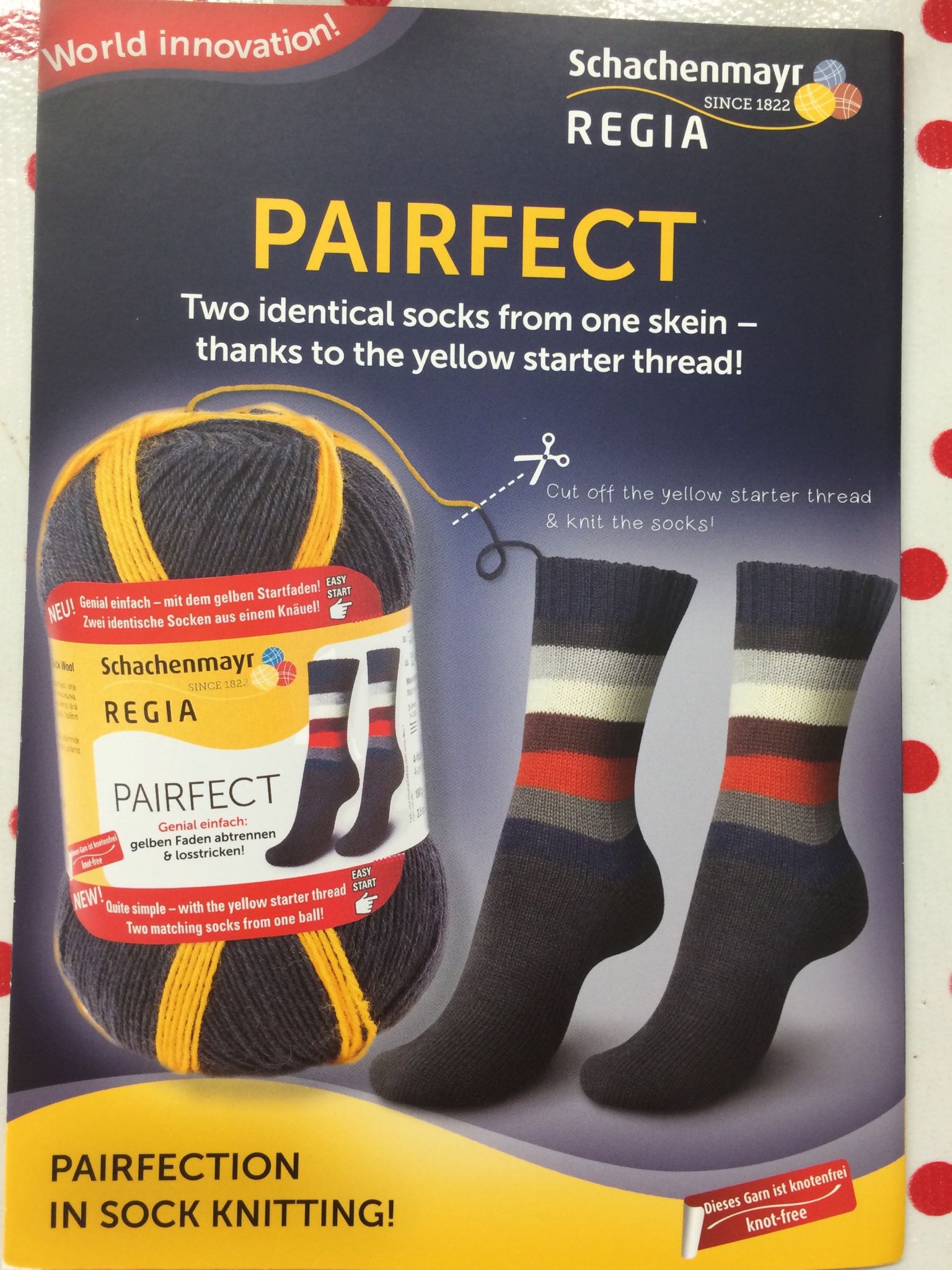 I have the balls that knit fair isle. The solid stripes in the picture will be coming in soon.
In Store Retreat-September 25-27! Don't miss it! Call the shop to sign up.
If you are joining us today for the Out of Darkness walk, meet us at the shop at 1:30. Thanks.