The 2 new colors of LIBERTY WOOL are in!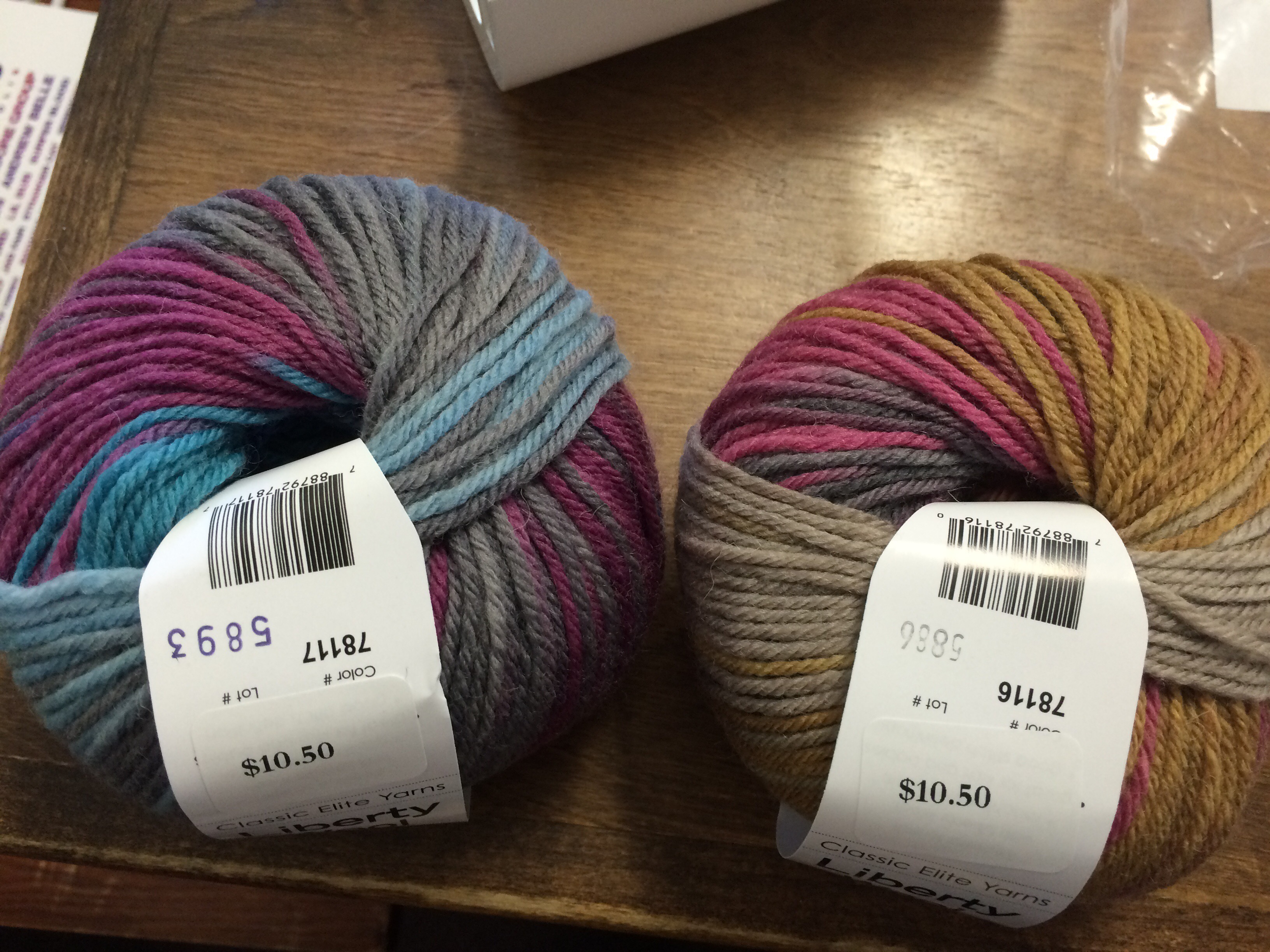 Love them both! If you are signed up for the Diamond Mitre Blanket, I have pulled 1 each of the 2 colors.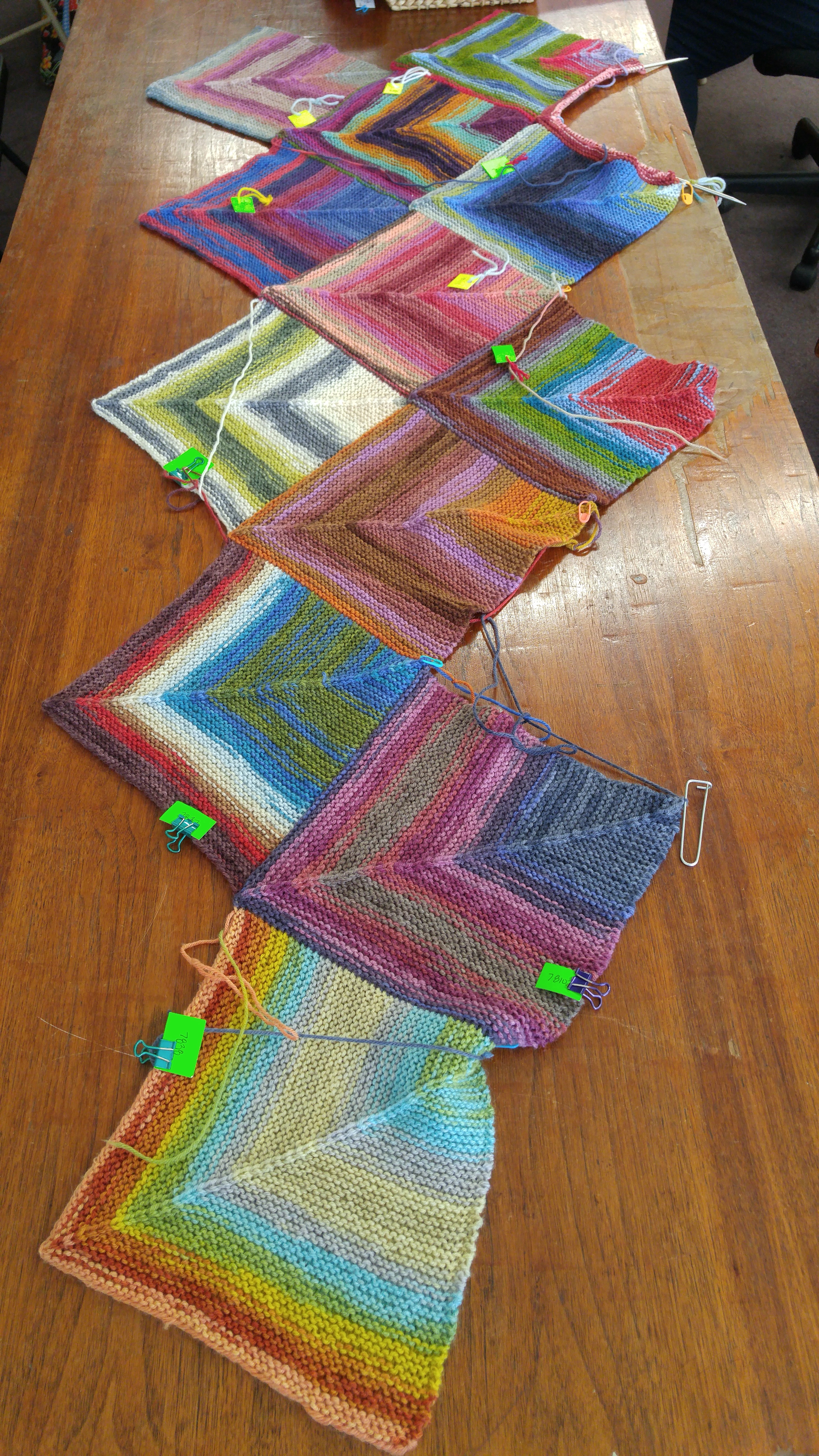 New yarn from CLASSIC ELITE- FORTUNA knits at 5.5-5 sts to the inch. The book has many great patterns!
WE STILL HAVE PASSPORTS FOR THE YARN CRAWL! YOU still have 2 weekends and 1 week to ROVE INDIANA!