Dru came in tonight to start his display project for the BEGINNING WEAVING class. The threading of the loom took only about a half hour!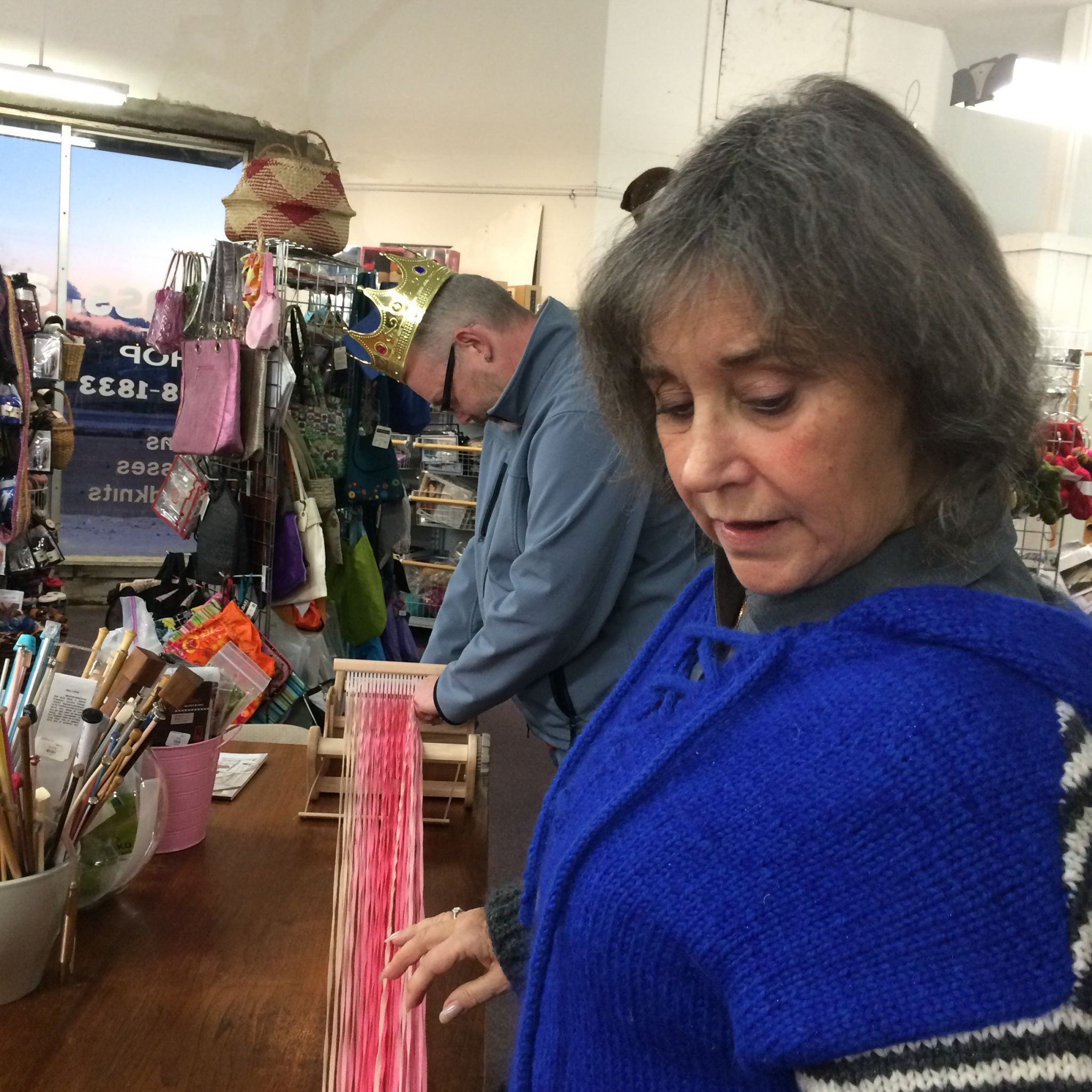 He is using a ball of LANG SOL DEGRADE.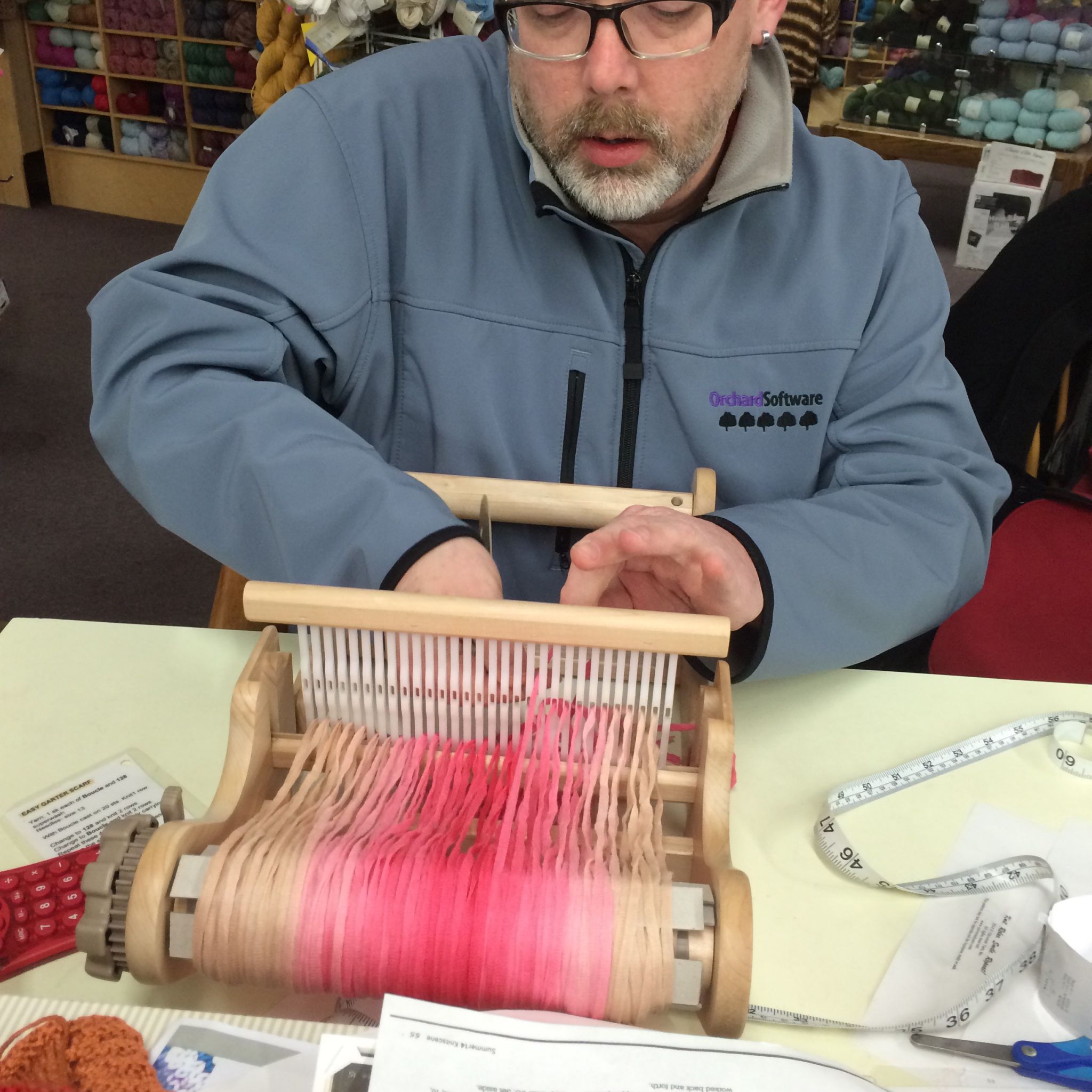 I love how it is working up!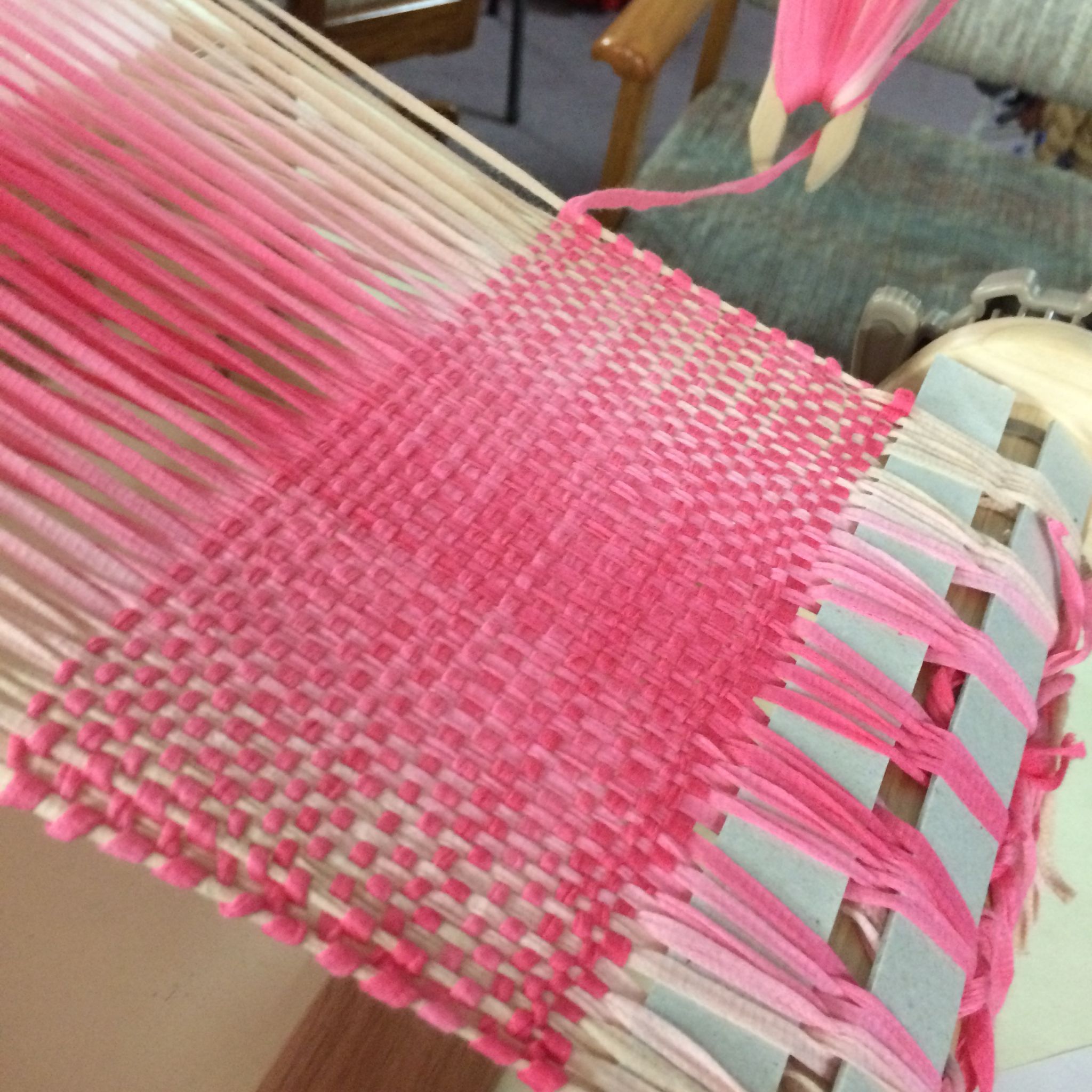 Come on Saturday and see what else Dru is up to!