First I want to apologize for the fact that everybody's getting duplicate blog posts! We are trying to figure out what's going on and hopefully will have it taken care of this weekend!
More importantly:
There are only two spots left in Dru's Beginning Weaving class this Saturday.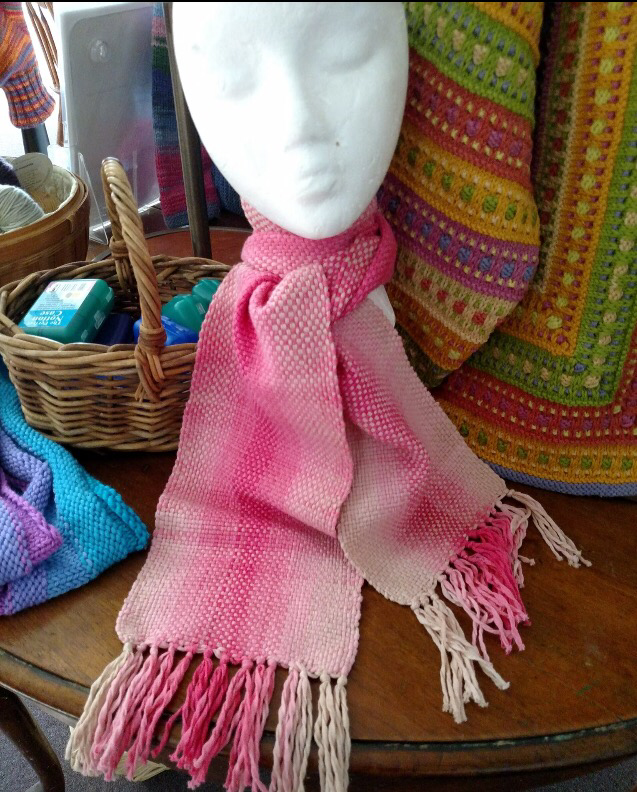 Here is Katie L's finished scarf!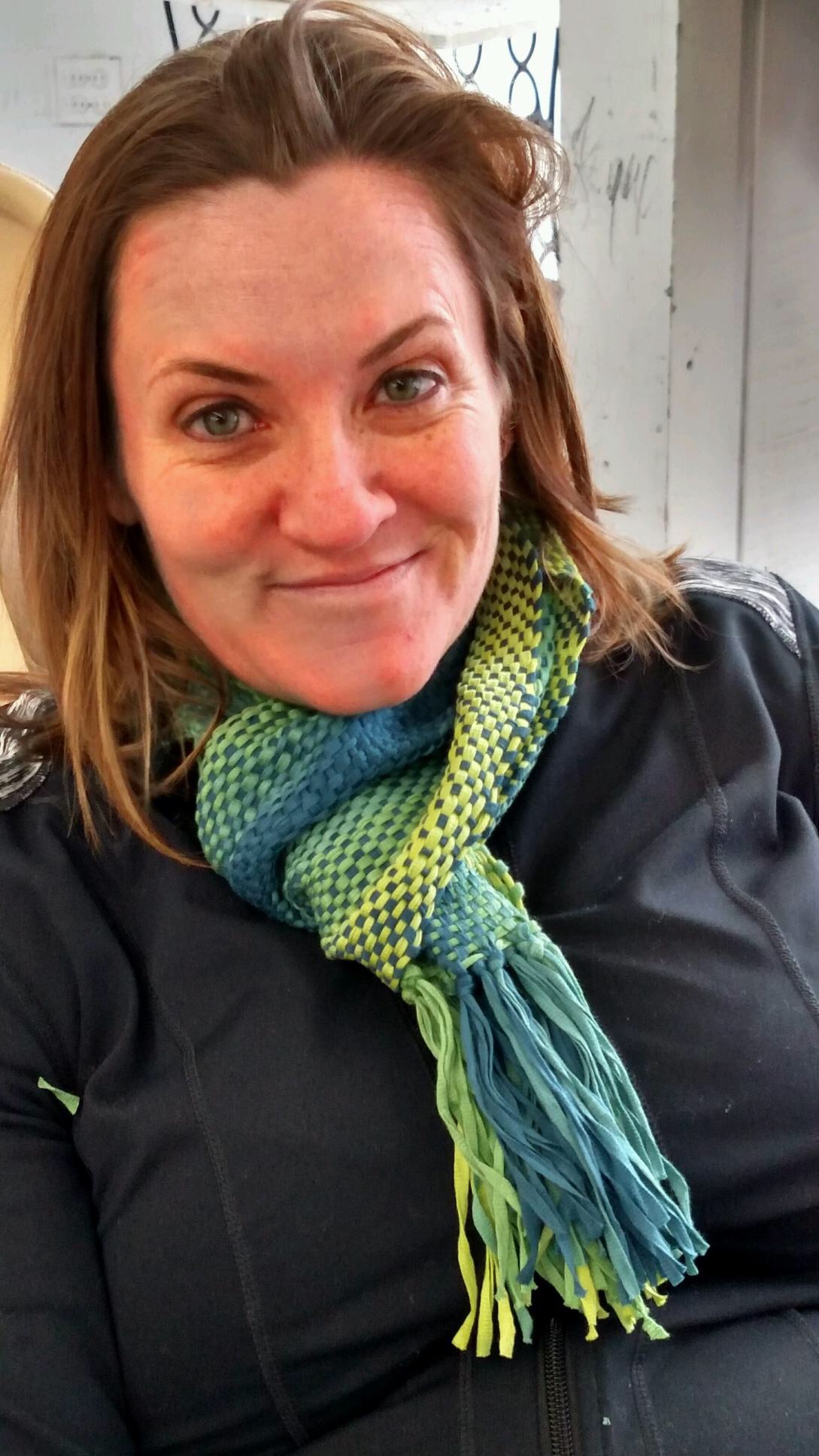 Class date: Saturday May 2 from 10 am-4 ish
Cost: $40 plus materials ( $13.00). Looms are provided!
For those of you doing the OUTLANDER Mystery Knit Along, we will meet Saturday at 1 pm to start clue 4- come in even if you are not ready. I am halfway through clue 3. In clue 4 we will pick up stitches in all the yarn overs we have created at the beginning of the right side rows!
Here is mine so far.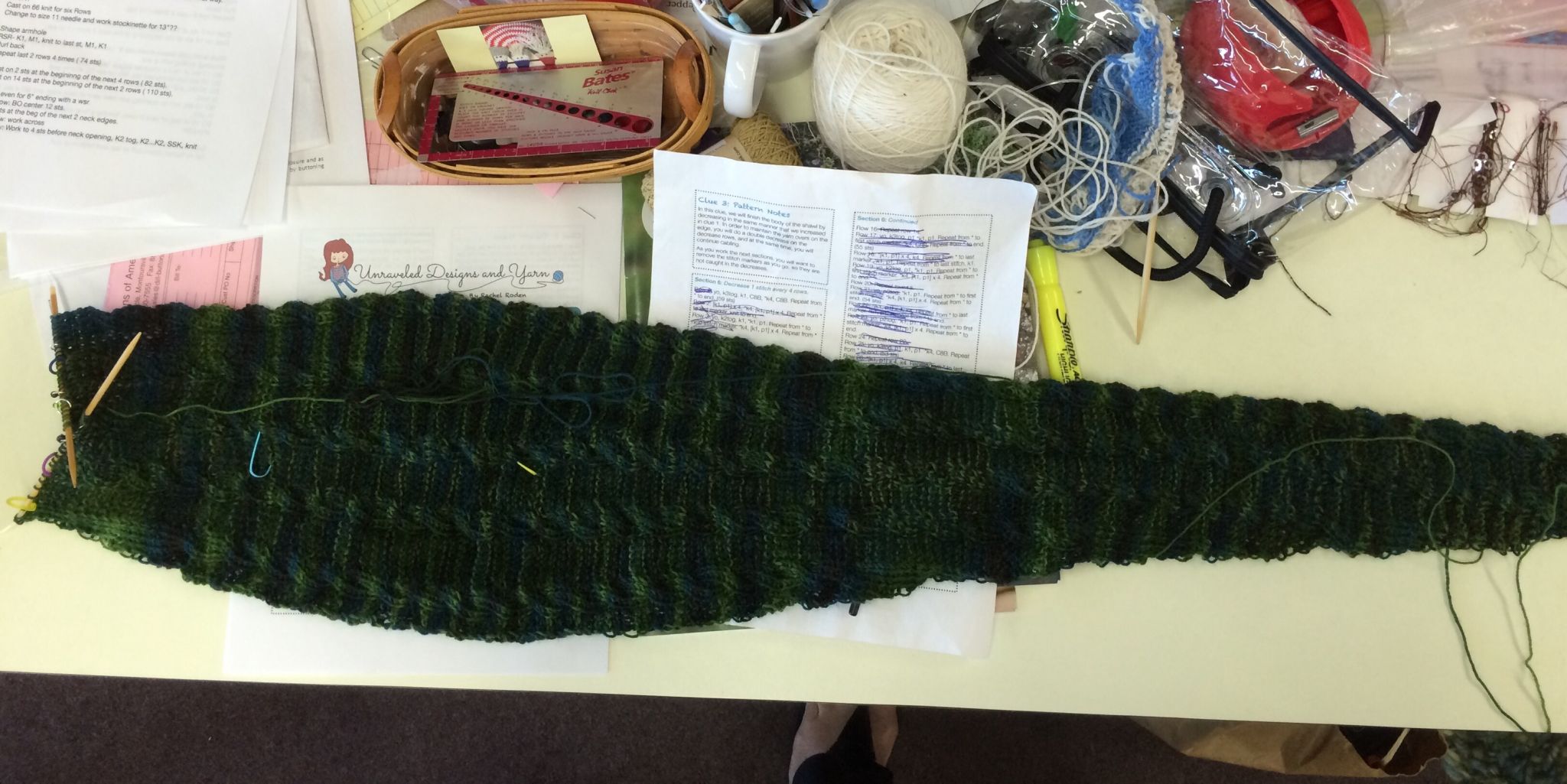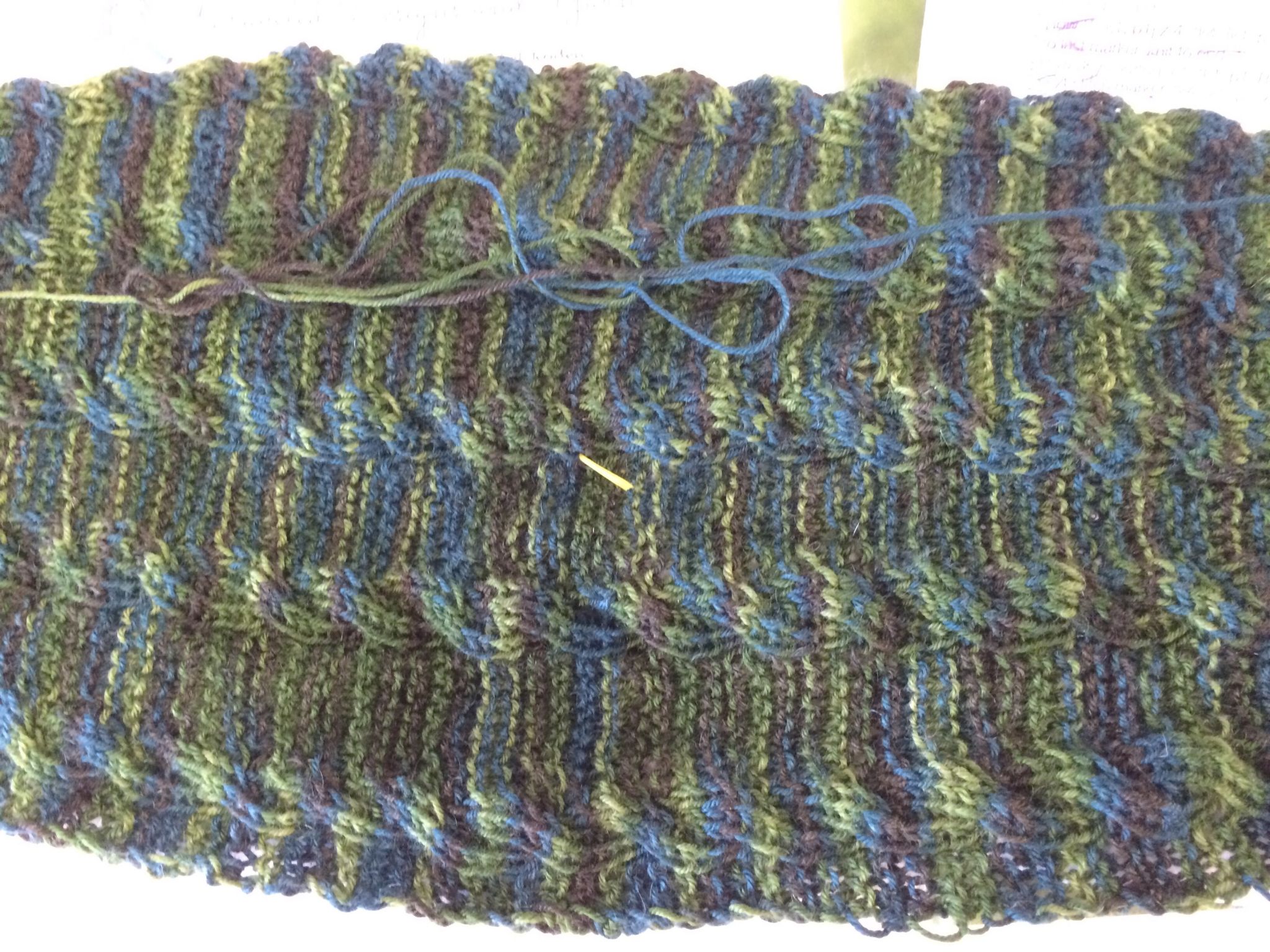 BATAD SEW UP!!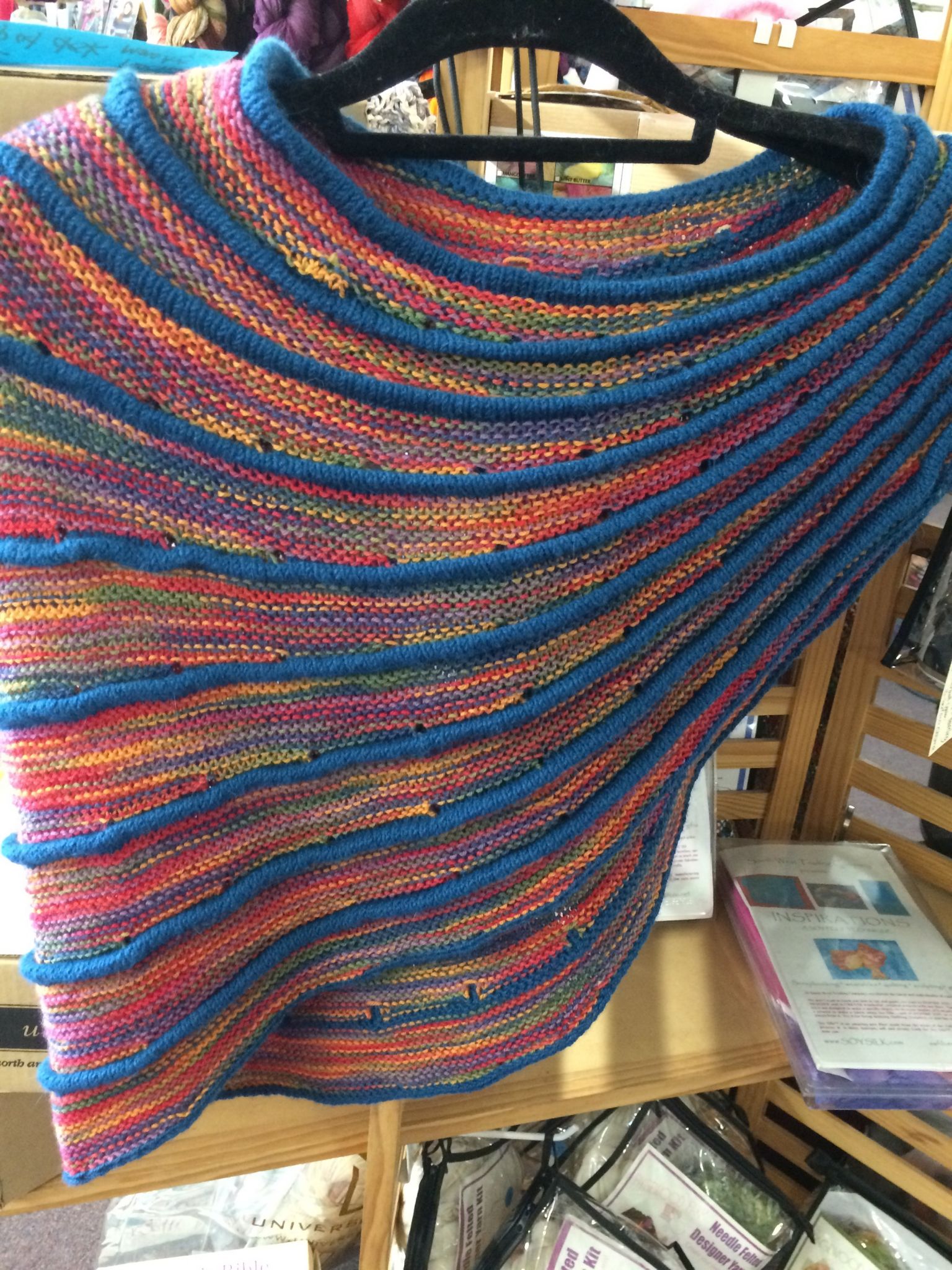 This Saturday we will meet at 10 to start the sewing of our tucks in the BATAD. You can come in even if you were not finished as long as you have got some of the solid colored sections to sew up.
Next Overnighter: Saturday may 9 th. 7:30 pm.
Cost: $20 plus a snack to share. I provide drinks and PIZZA!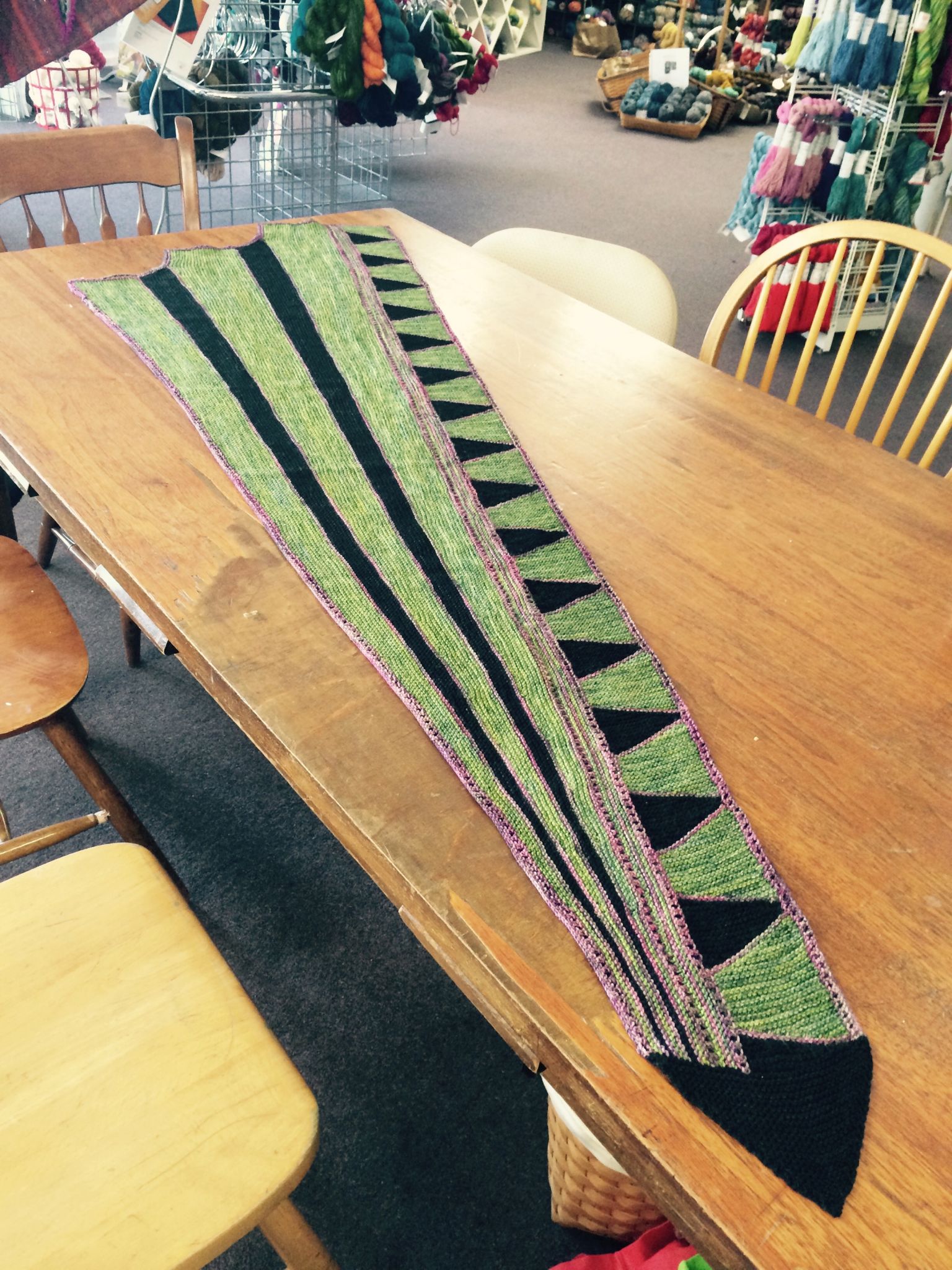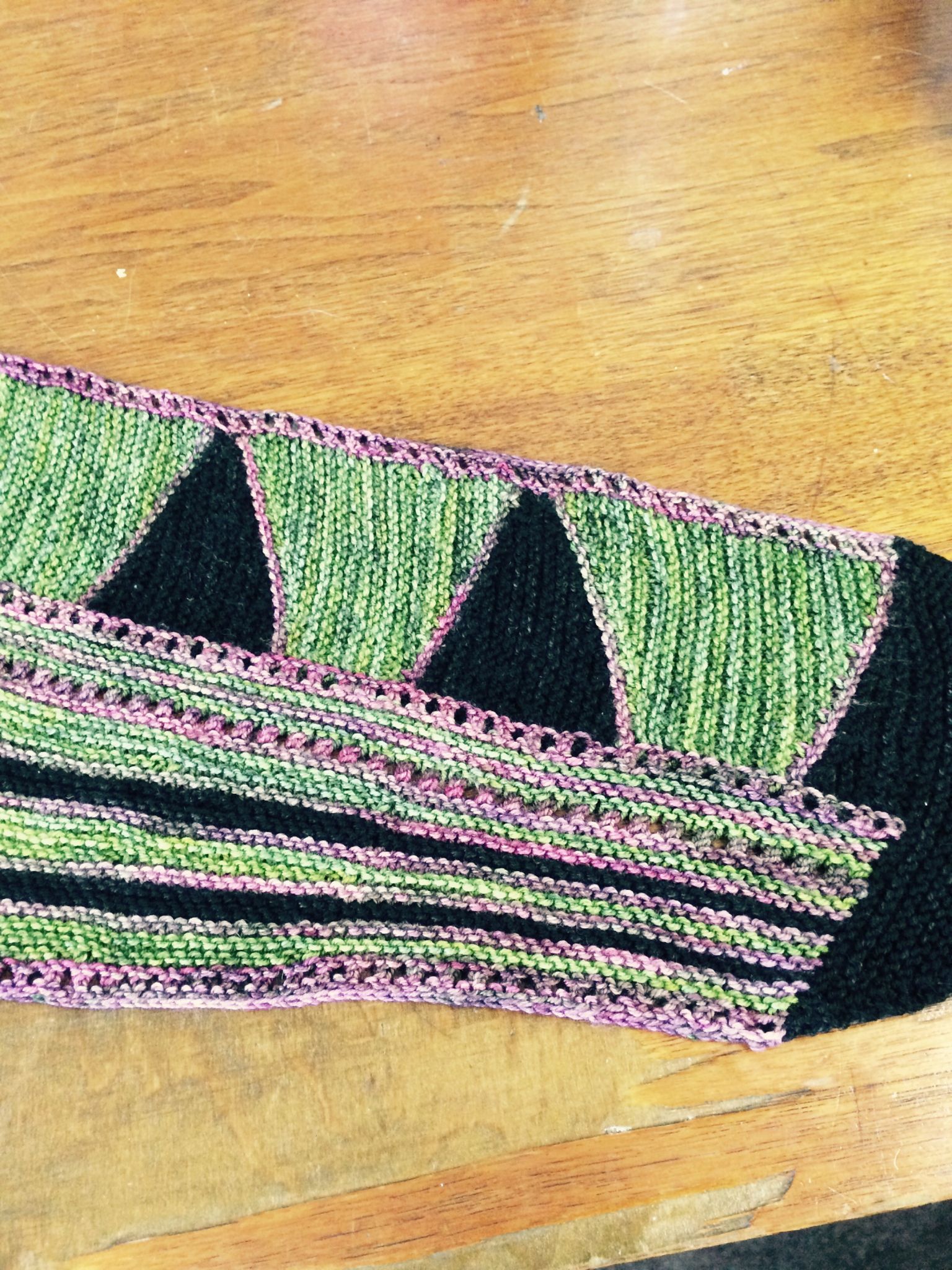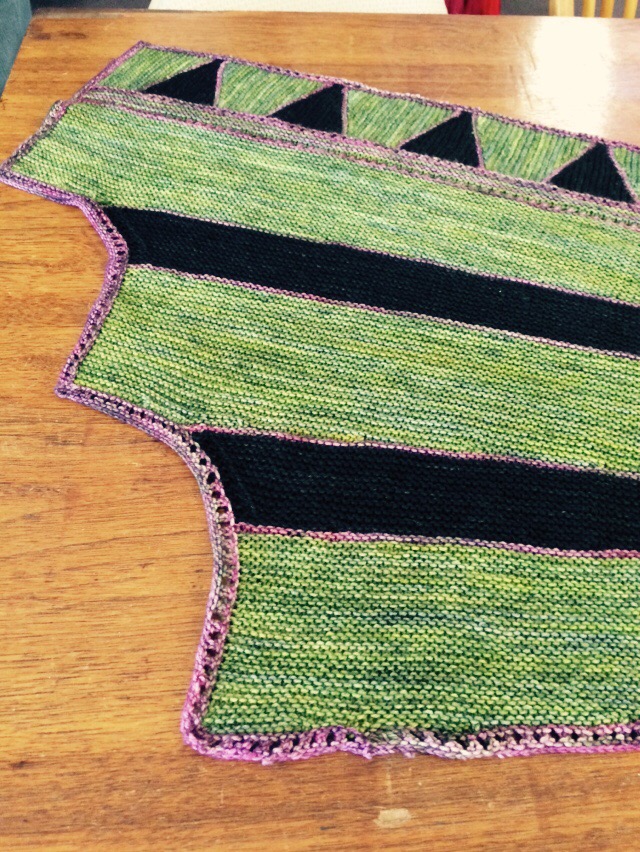 Boy Leslie's next class starts May 16 and continues : June 20, July 18, August 15 and September 19. From 2-4pm.
Cost: $50 plus materials.
Call the shop to sign up.
* Leslie has made some alterations and corrections to the pattern, so if you're interested in this project you should probably take the class!
Here is a teaser for his FALL class!

Starts in September and cost is $60 plus material. Call the shop to sign up.
FIBER FESTIVAL SALE DATES ( there are 2 this year and the are spread out for better sales and buying opportunities),
SATURDAY JUNE 27 and July 25
Hours: 10-12 both days !
Cash/check only sale!
Here is an example of the items turned in so far –
$10 for the bag!
Again sorry for the duplicate email!