(Don't forget to hit the TITLE to go to the website to see all the pictures)
Here are some of the new pattern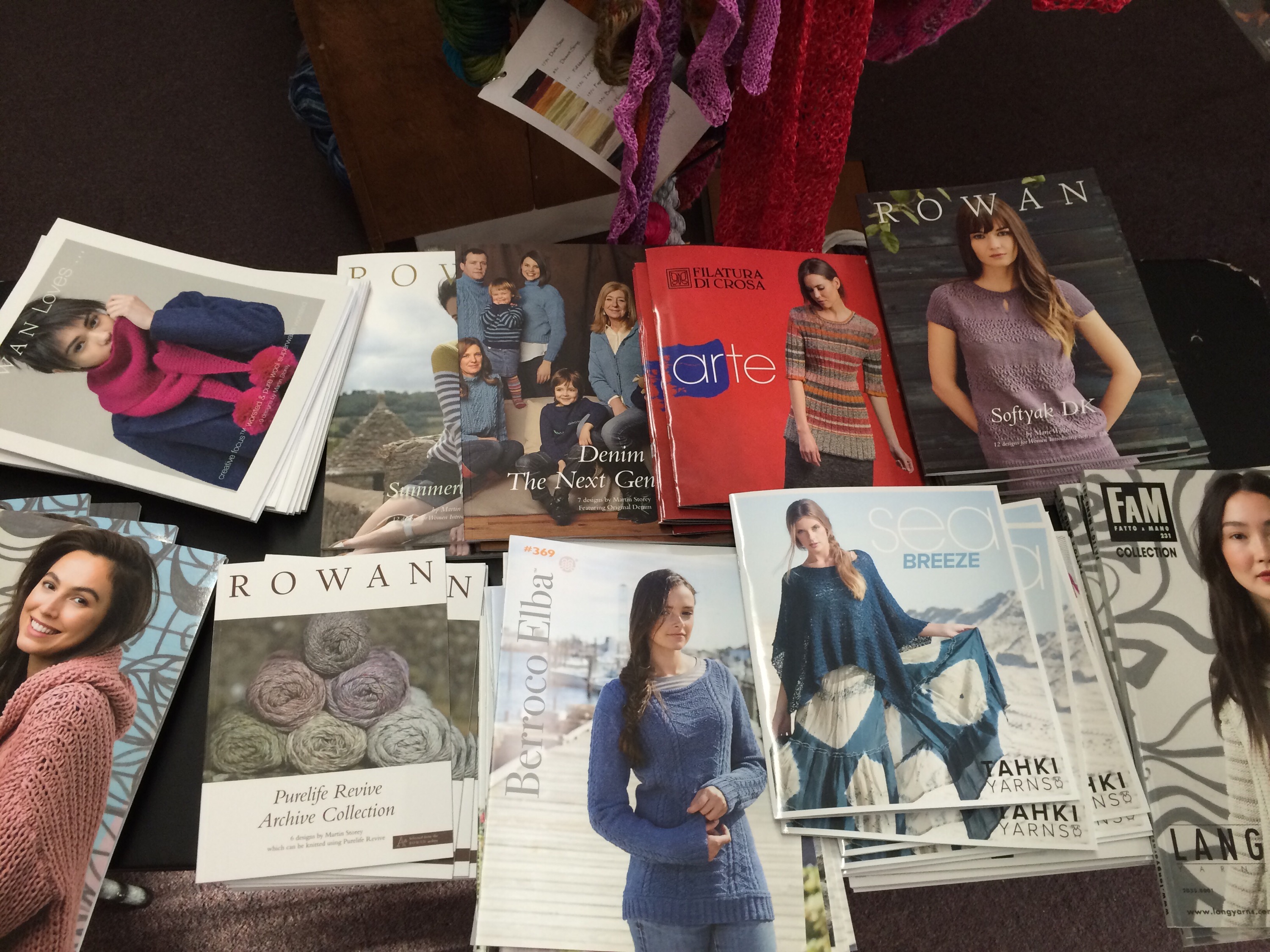 books and leaflets that have come into the store in the last week! And man are they good! There are great patterns in every book!
Big sellers so far are: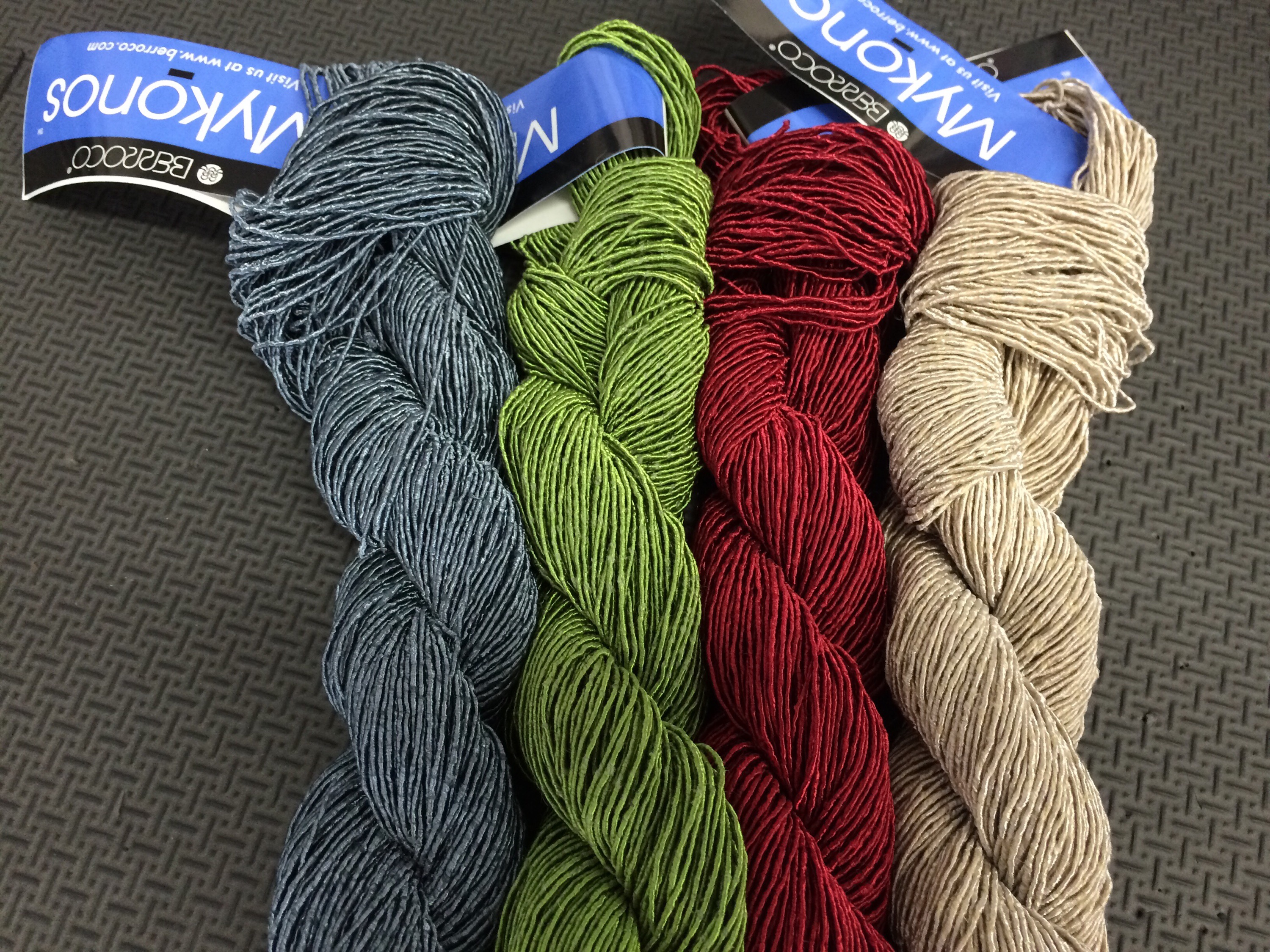 Berroco Mykonos
And Softyak from Rowan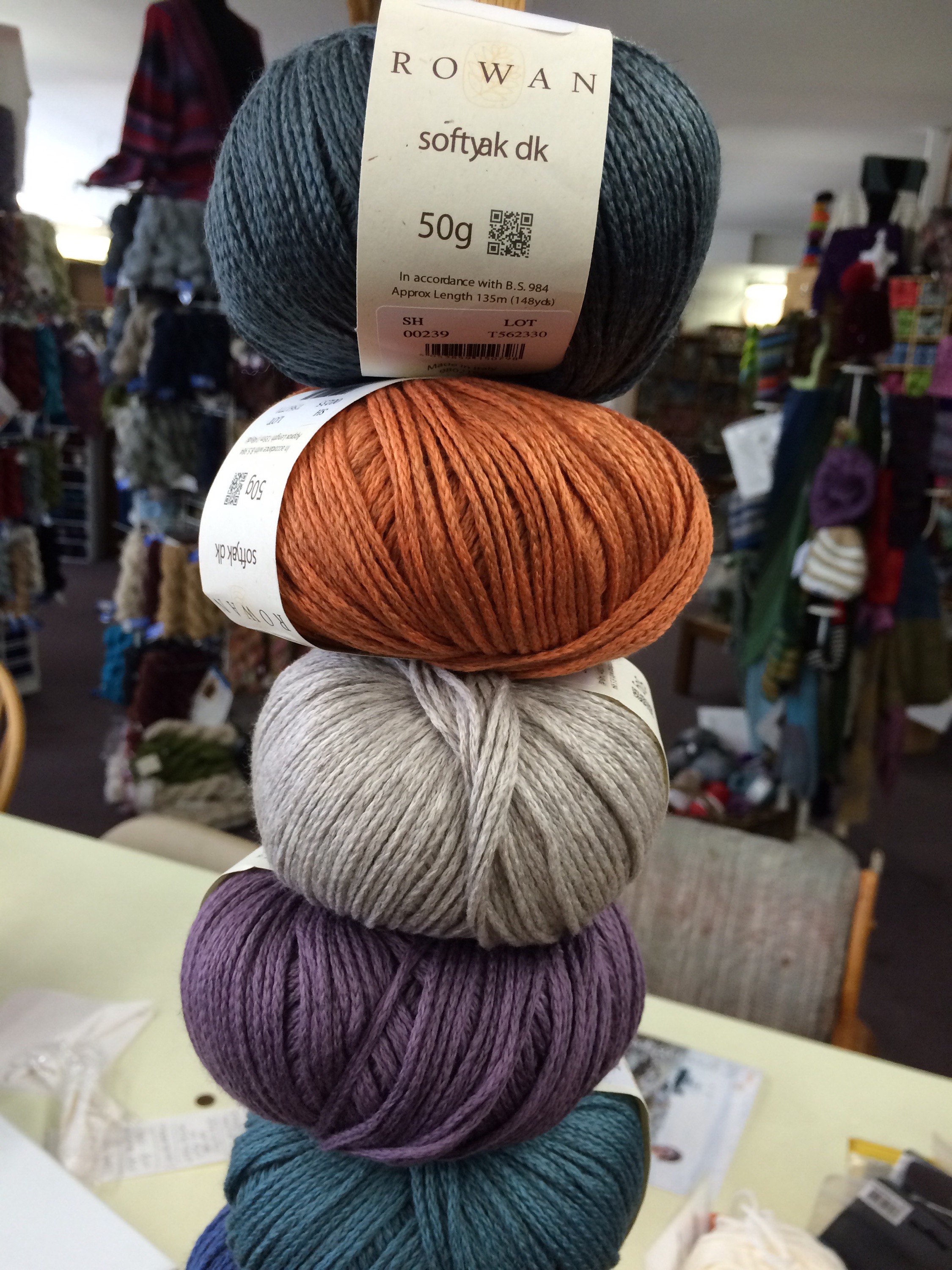 Not all colors are shown.
Yarn crawl passports are here! The yarn is not here yet, but if you want to come in and get your passport now you can. I will hold onto your yarn for you when it comes in to the store. Hopefully will just be another week or so.
If you did not order your passport or your yarn crawl yarn yet, you can still do that. We have extra passports in the store and we will have extra skeins of the yarn as well. Just remember that the yarn will go up to $29 from $27 once the yarn crawl starts. And all the extra skeins we had last year (15), sold the first day of the crawl. You can call the shop to order that or you can stop in.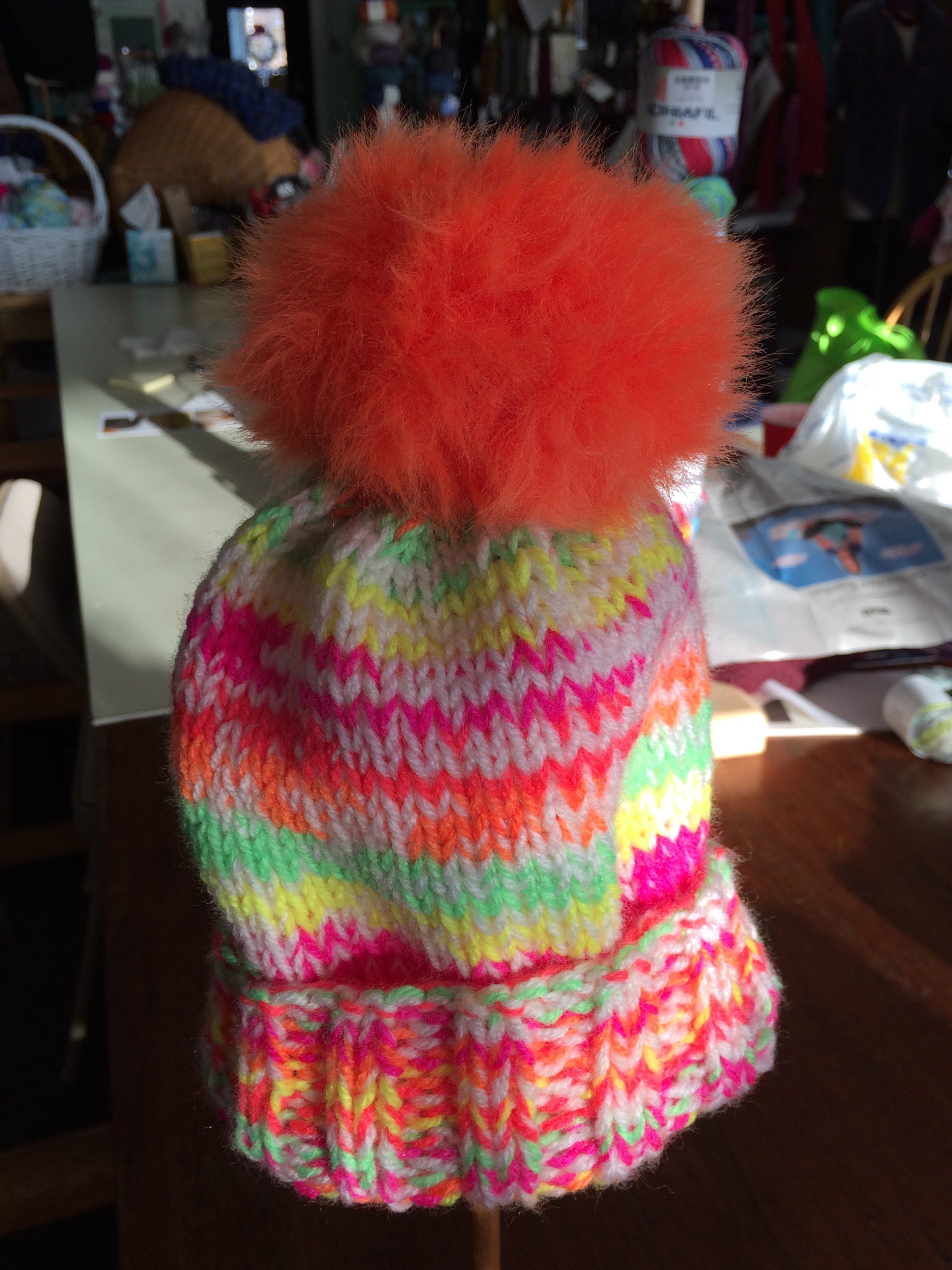 Check out this new hat! I knit it with Plymouth CANDY. I double stranded the yarn on a size 9. Check out the fur Pom Pon! Love it. The pattern is written for a child size but I am going to add a toddler and adult sizing. There is enough yarn in the ball to do an adult size.
GIRL SCOUT COOKIES ARE HERE!!!
They are $4 a box.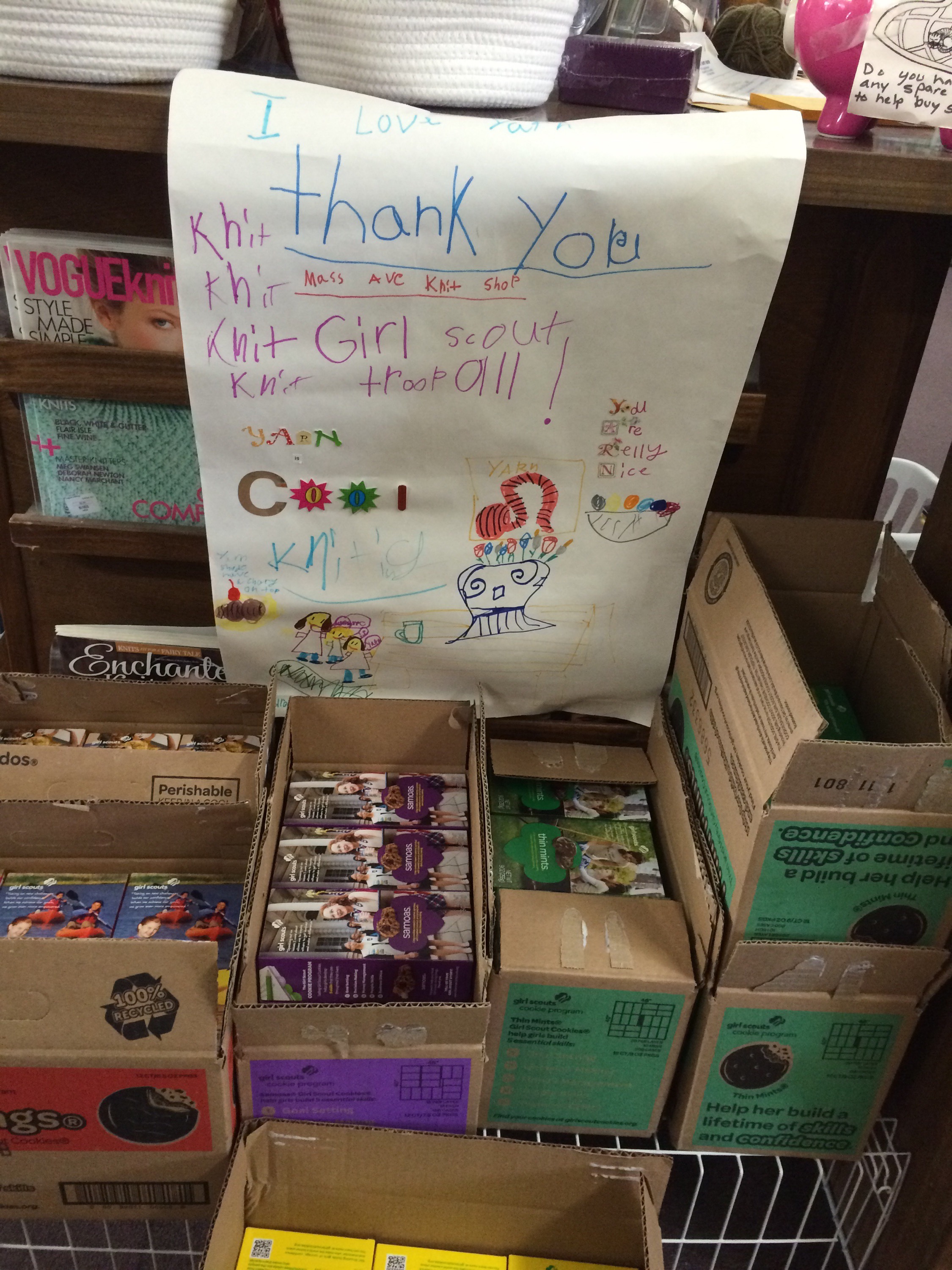 Love my thank you note from Audrey!