FUN NEW STUFF FOR THE MONTH OF JUNE!
1. Baah LaJolla Monthly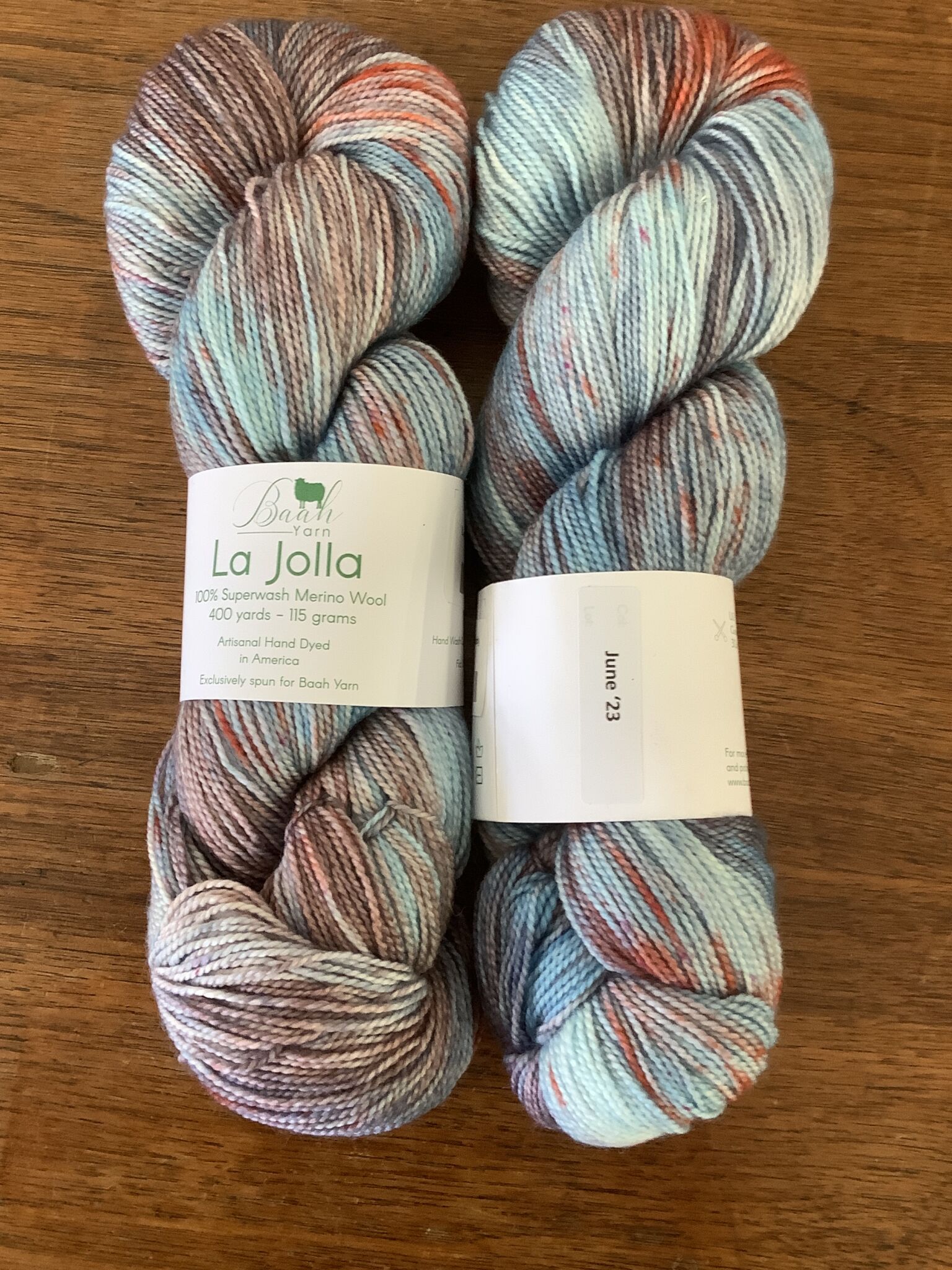 This color is just amazing, as it is alway is!
2. Knitted Wit National Parks / Memorials-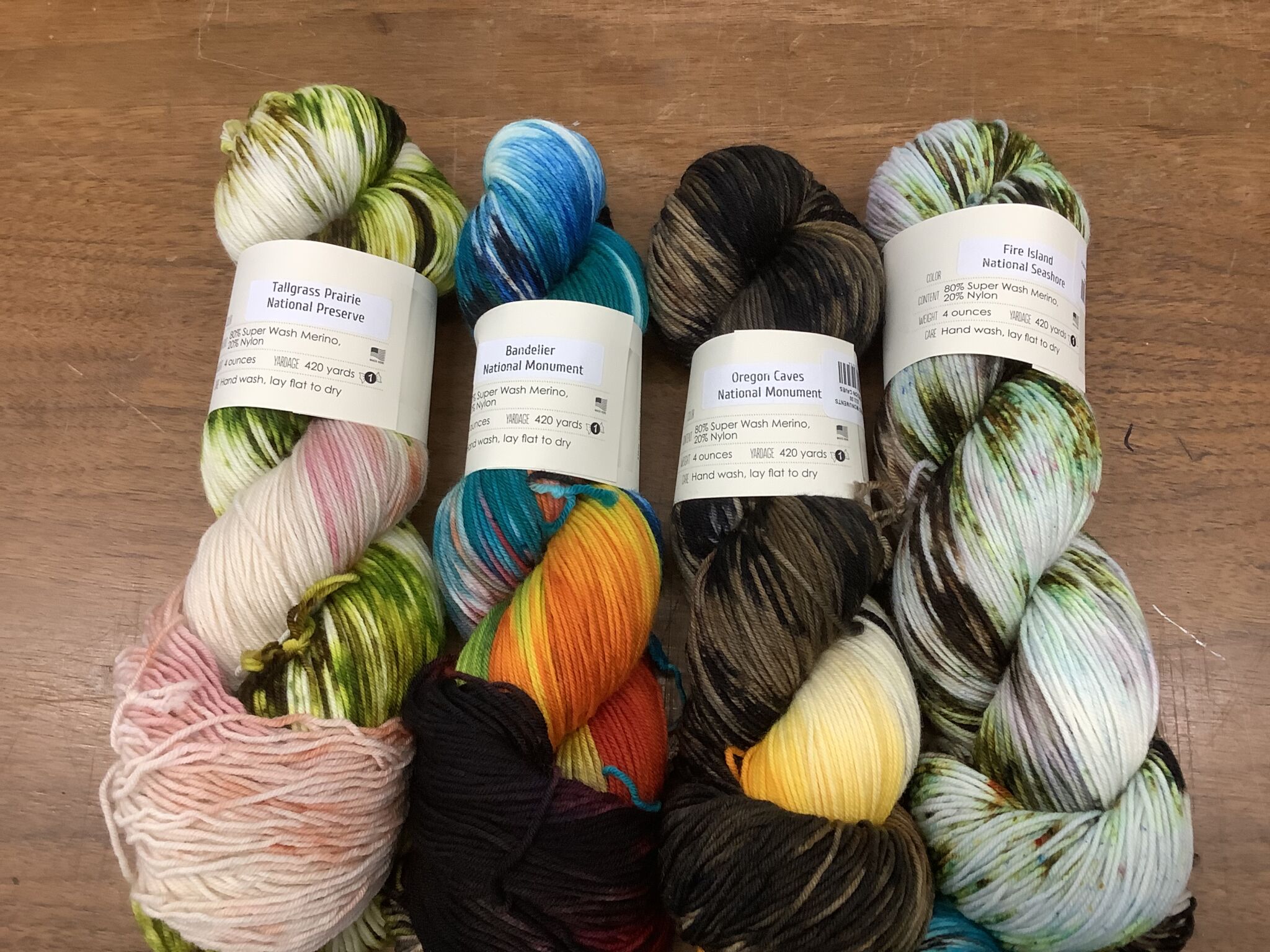 Tall Grass Prairie National Preserve, Bandelier National Monument, Oregon Caves National Monument,and Fire Island. The fingering weight yarns has 420 yards per skein. 80% Superwash Merino and 15% Nylon.
Each month, for 2 more months, we will have 4 new Parks! Check it May parks as well.
3. Emma's Yarns- the fiber for this month is Splendid Singles in 4 new colors-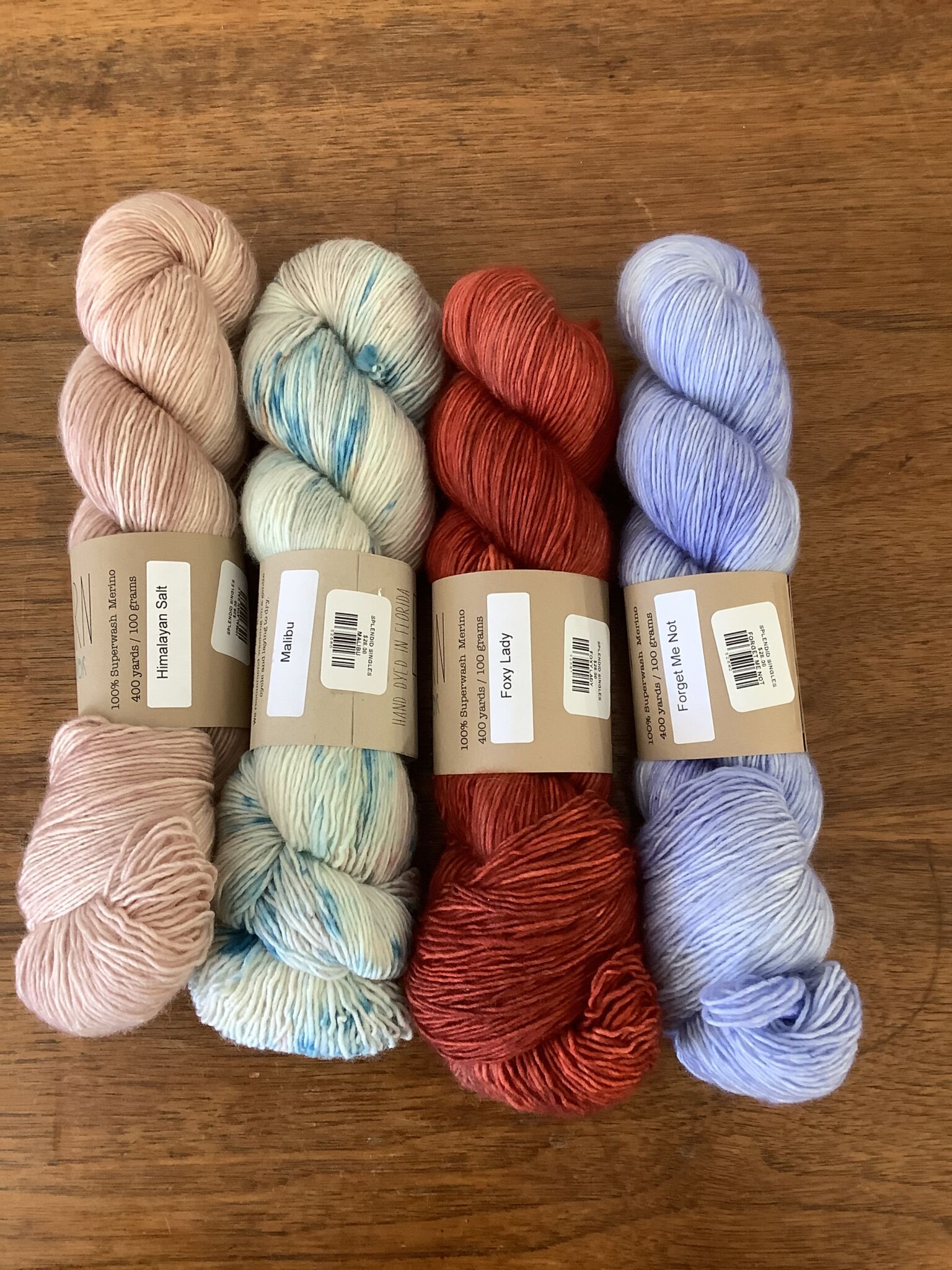 Himalayan Salt, Malibu, Foxy Lady, and Forget Me Not.  Splendid Singles are fingering weight single ply with 400 yards per skein! 100% Superwash Merino.
4. 3 NEW COLORS OF THE CREATED 4 U BY LAURA.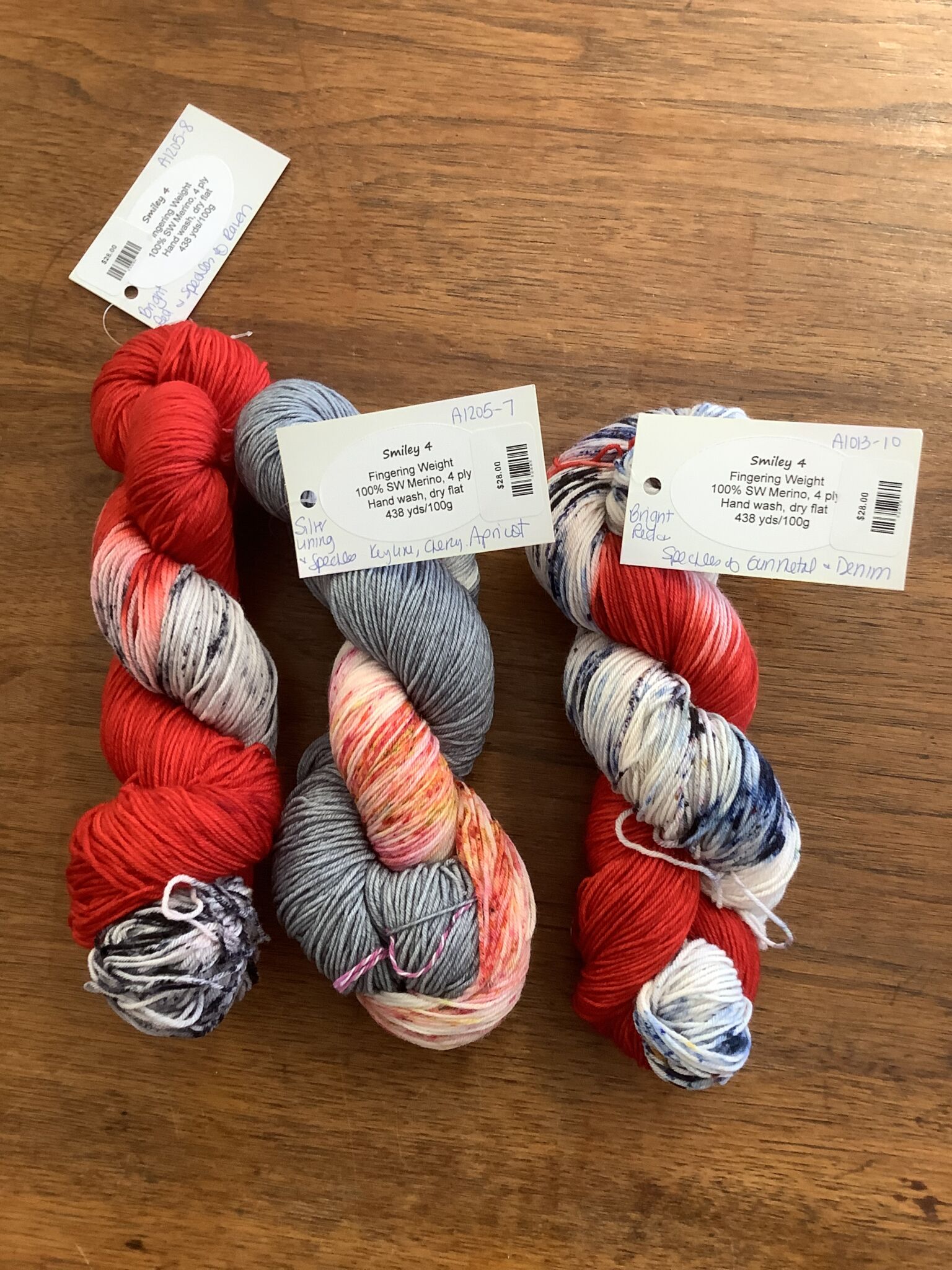 A1205-8- Red with black and white speckle, A1205-7- Grey with pink, cream and peach speckle, and A03-10 is Red with Navy and cream speckle.
All the new yarns are available on line!!
June 3- Late Night Knit- 5:30- midnight (that is when Cindy starts flashing the lights to send everyone home). $20 plus a snack to share- I will get the pizza and sodas.
June 10- Make 3 sets of earrings with Jennifer from Bur Oak for just $40! There are still some spots so contact the shop to grab a space!!