Why is it we always have the best ideas at 2 o'clock in the morning! I looked at this cute pin that I made as a class with the Indianapolis Knitting Guild and thought what a great "MAKE IT TAKE IT"!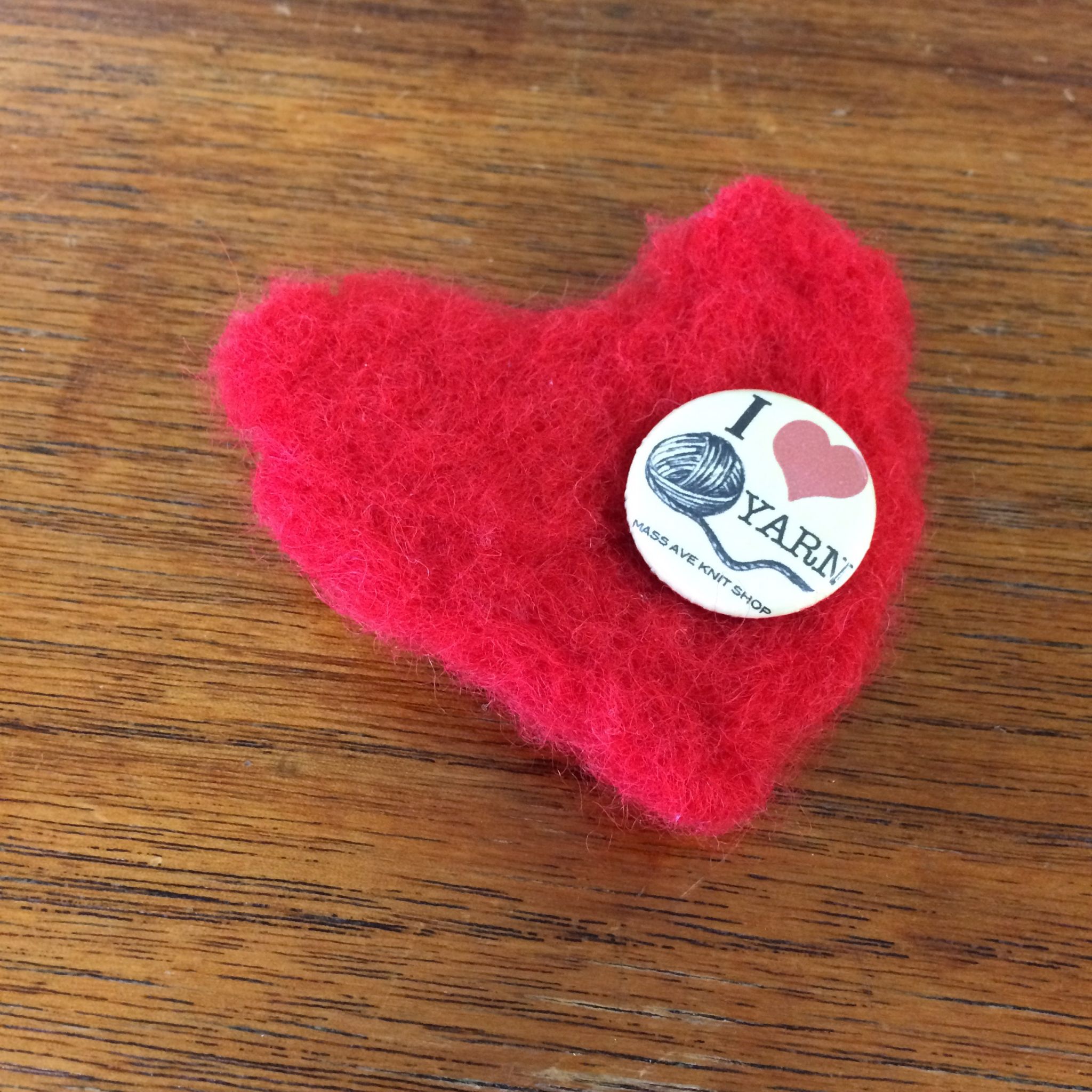 So if you've got no plans today come on into the shop and make your own! No charge just a fun little thing to do for yourself or someone you love on Valentine's Day!
We will supply all the materials!
Rowan books and yarn will be arriving on the 17th!
Books include : Rowan #57, Simple Shapes Pure Wool, Simple Shapes Kidsilk Haze, Simple Shapes Creative Linen and Rowan Cotton Lustre. Cotton Lustre is a new yarn for Rowan.
Have a great weekend and stay warm!