So happy to hear that the temps. in Indy have finally broken!! Meanwhile at the beach, Life is fine! I got a call from my daughter Mary yesterday to let me know she was under a tornado warning, on Cape Cod!! Weird, huh?
Anyway, back to business!
I have been busy winding MAKS cakes and knitting items for future events!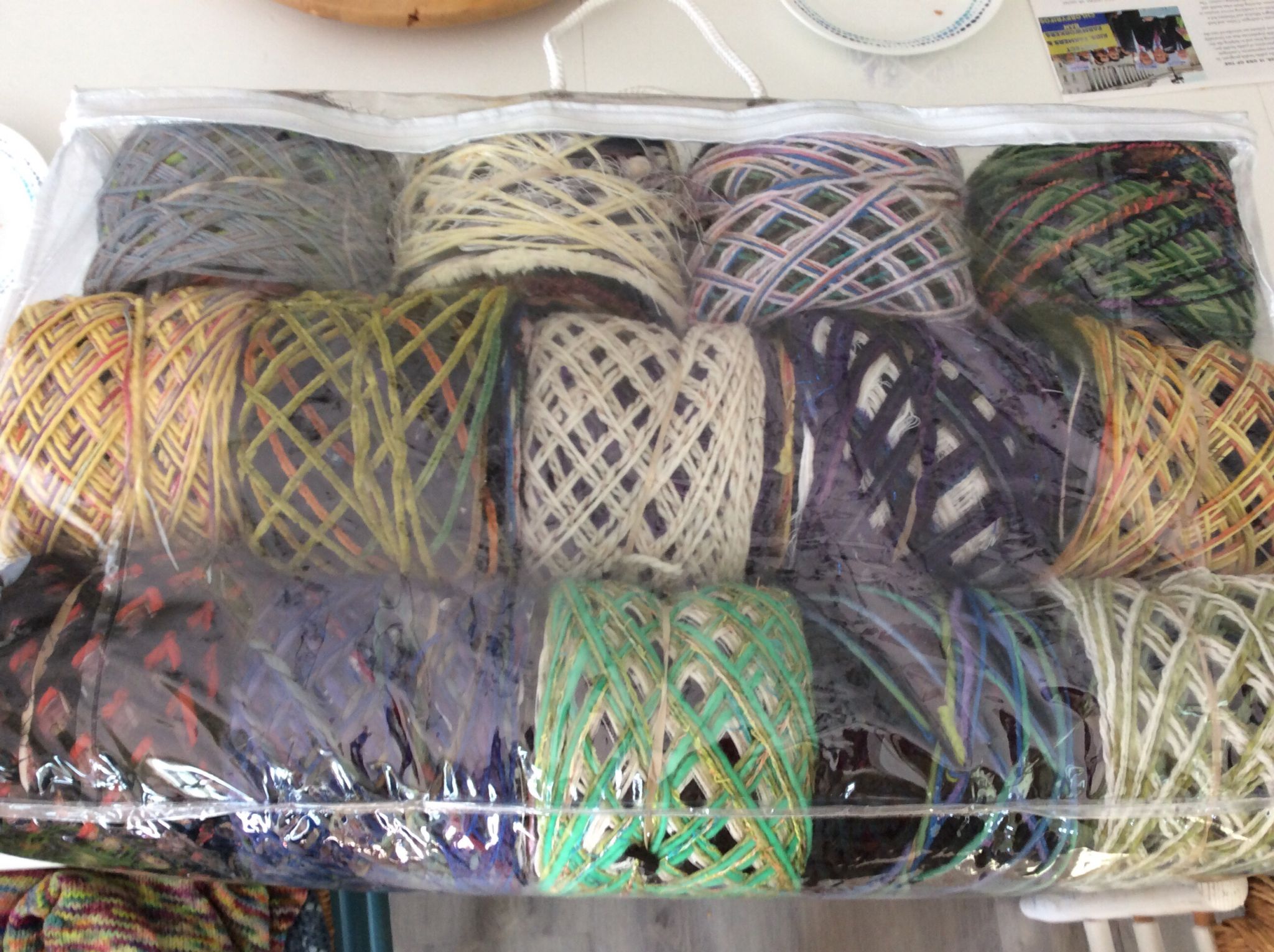 As some of you know we had some problems with e-mail delivery earlier this summer, so I am having a Summer Sale 2.0 the weekend of August 2-4, (Friday , Saturday and Sunday ). In stock yarns will be 20% off!
*There are a few exclusions- MAKS cakes, Hedgehog Fibers, Opal Advent Kits, and Liberty wool.
We will also have some really good blowout yarns! So don't miss this!!!
Also Saturday August 3, Tiana with I FEEL LIKE DYEING, will be at the shop with her trunk show of beautiful hand dyed yarns! I am in the process of knitting a sweater with the colorway she had gifted to me! Love it so much! She is bringing more of this colorway that I have been tempting you with on the table for the last few months!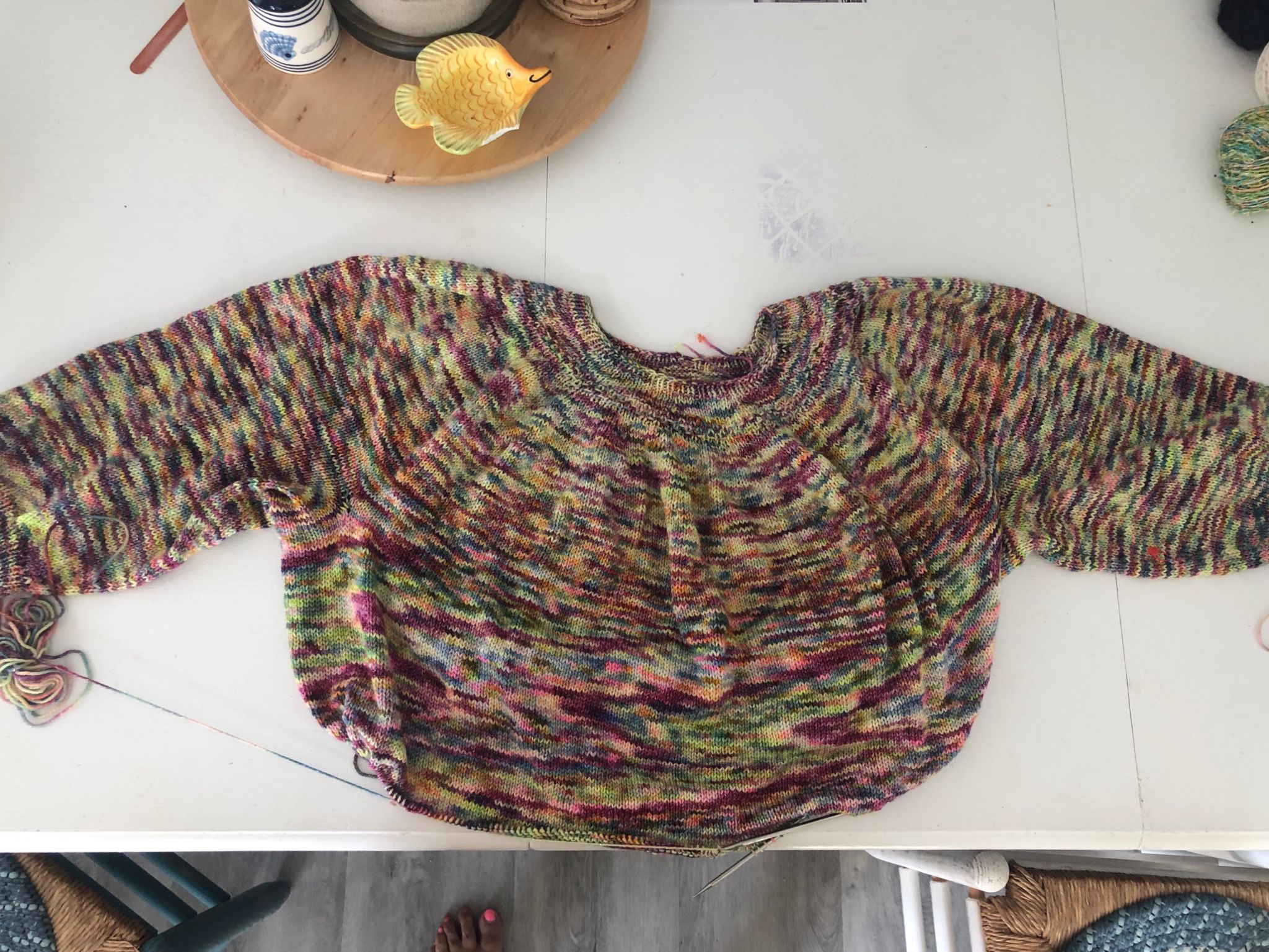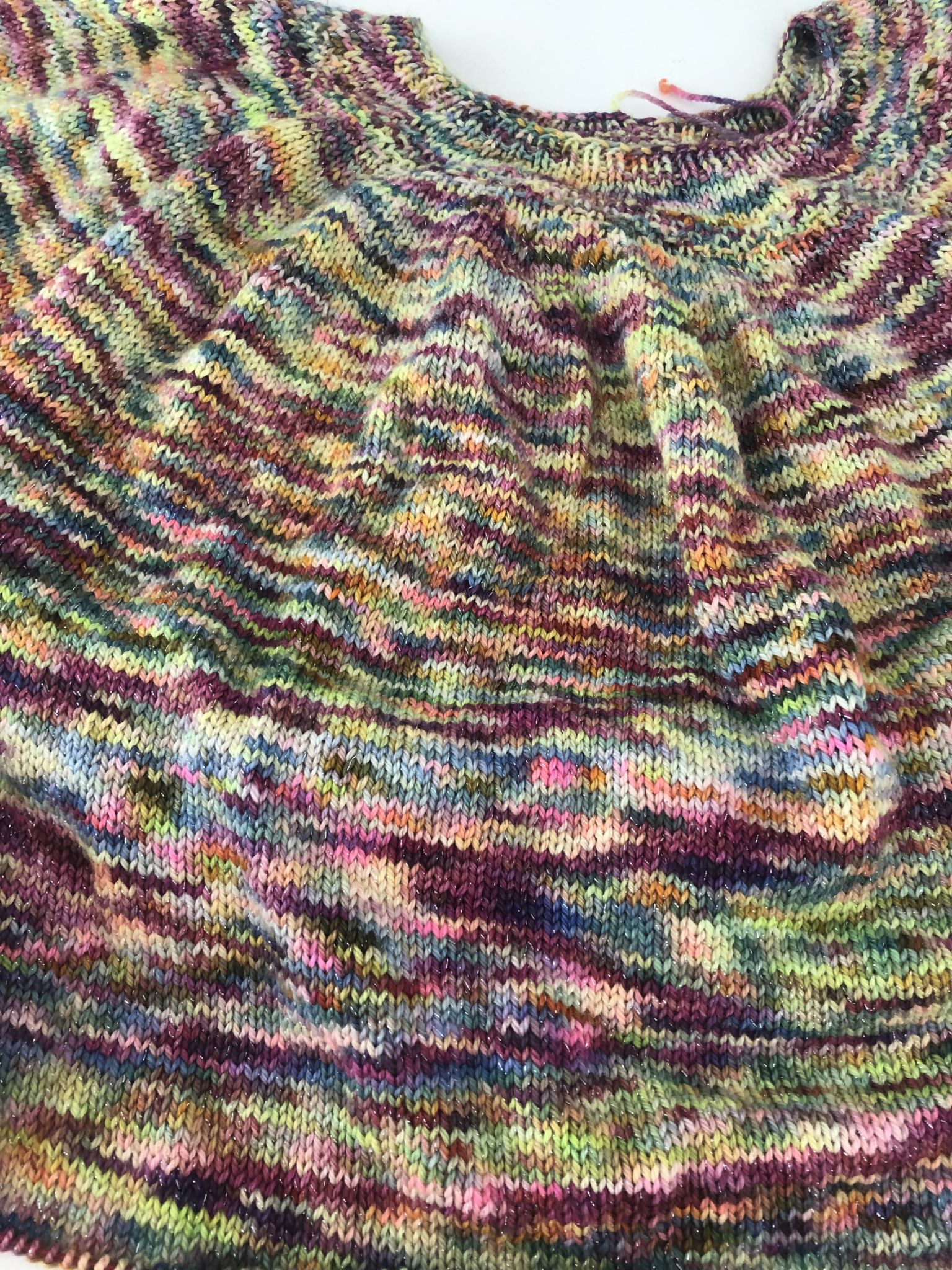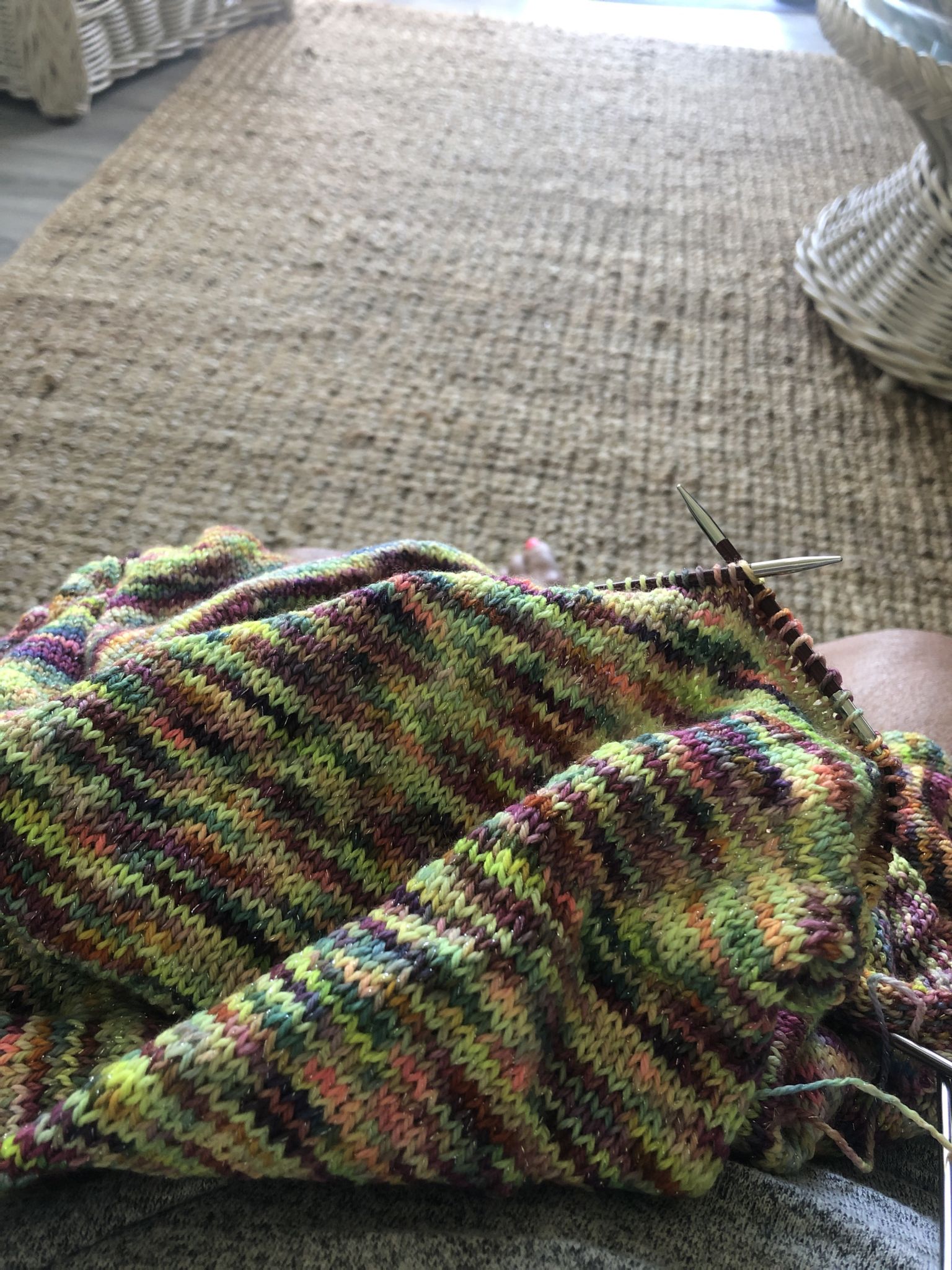 This last picture really give you a better feel for how beautiful this color way is!! I am knitting Cattleya Pullover with 3/4 sleeves.
I hope you all are making it around to our local yarn shops during the SUMMER SCAVENGER HUNT, and getting lots of goodies! It continues until this Sunday!
BUS TO VOGUE LIVE, COLUMBUS HAS JUST 9 SEATS LEFT! DATE IS NOVEMBER 2, 2019. CALL IF YOU WANT TO GO WITH US FOR THE DAY!!
OVERNIGHTER- SATURDAY, SEPT 21st!
DON'T FORGET THAT RETURN ITEMS FROM THE FIBER FEST MUST BE PICKED UP BY AUGUST 3, OR THEY WILL BE DONATED!!
Have a great week!!