BIG AFTER CHRISTMAS SALE!
Hours:
Saturday, Dec. 26 from 10-5
Sunday, Dec. 27 from 12-5
Monday, Dec. 28 from 10-6
Tuesday, Dec. 29 from 10-7
Wednesday, Dec 30 from 10-6
New Years Eve Thursday, Dec 31 from 10-1!
Check out the blog for the DEAL OF THE DAY during the sale.
Just In! Huge shipment of Rowan super wash worsted!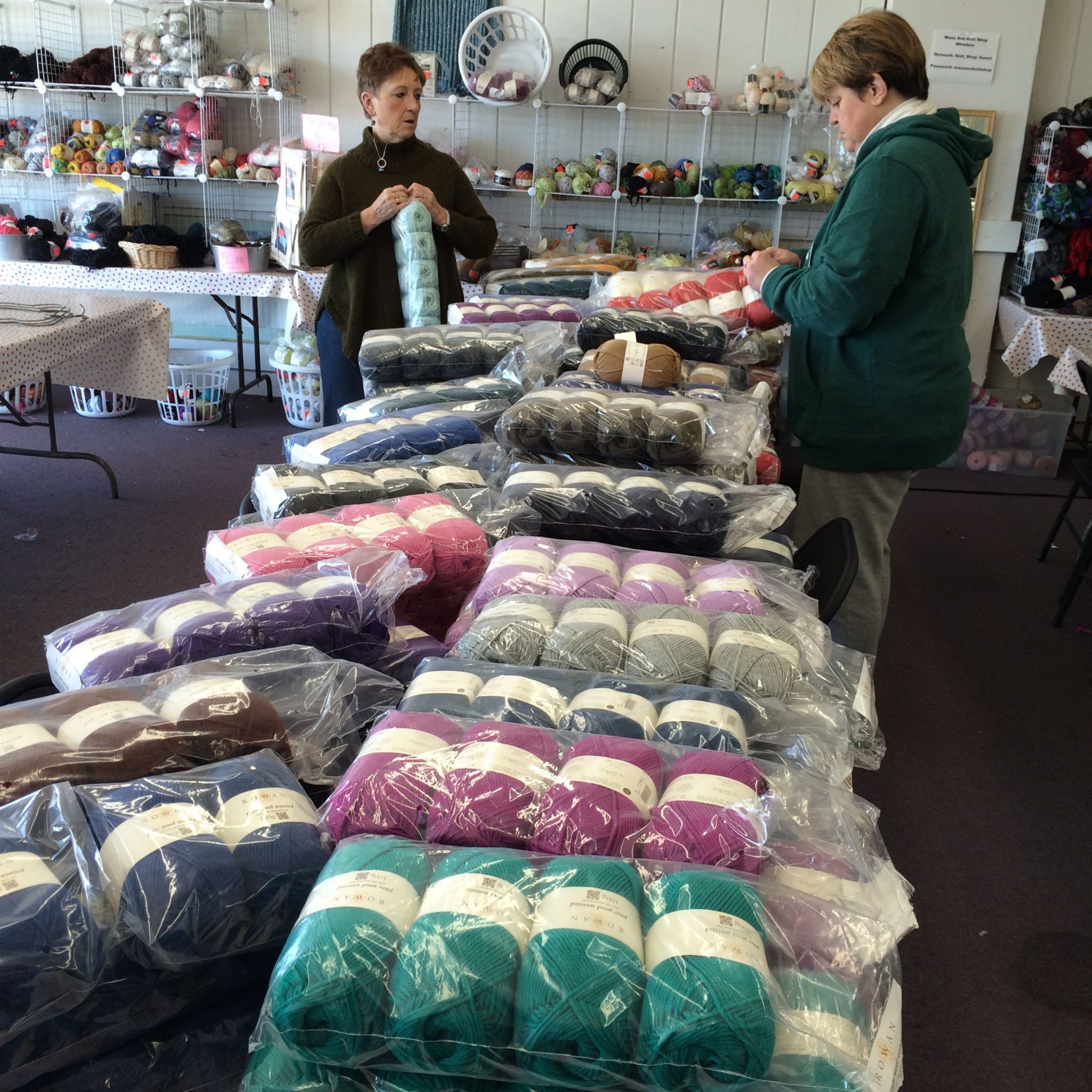 I swear it gets softer every time it comes in!
Look for in the new year:
-2016 Roving Indiana Yarn Crawl! 15 stores, Special yarn crawl yarn inspired by Indiana artist, T. C. Steele, and loads of fun!
Dates: February 26 through March 13, 2016
You can pre-order your yarn crawl passport ($7)and yarn crawl yarn ($27, Price goes up to 29 the day the yarn crawl starts ) starting December 26, 2015!
-Classic Elite Yarns Liberty Wool afghan patterns! 4 knit and 2 crochet options highlighting the special liberty colors. We will get 2 new colors each month. This is a great way to get introduced to liberty wool. It is a machine washable worsted weight yarn with odd increments of striping. Really soft, Great Colors.
Holiday hours:
I will be at the shop Christmas eve probably between 10 and 1 o'clock if anybody needs a last-minute gift card!
Closed Christmas Day!
Sale will run December 26-December 31 at 1:00 pm.
The shop will be closed January 1 through Friday, January 8.
We will reopen Saturday, January 9, 2016!
Overnighter Saturday, January 16 th.