The Big Summer Sale dates are JUNE 4-7 All in stock yarns will be 30-50 off!
There will also be daily deals through out the SALE! Check the blog for daily deals.
Drop off for the FIBER FEST is extended until Saturday May 31. We have lots of great stuff, but not too many participants! So get your items together and bring them in. Remember to include 2 3×5 index cards.
1. your name, phone # and price
2. price, do you want it back.
Cost to participate is just $5 cash!
FIBERFESTIVAL SALE DATES ARE JUNE 27 and JULY 25 -both dates from 10 am -noon.
FIBERFESTIVAL SALE IS A CASH/ CHECK SALE !
Finished projects!
Jane finished her SWINGBACK top!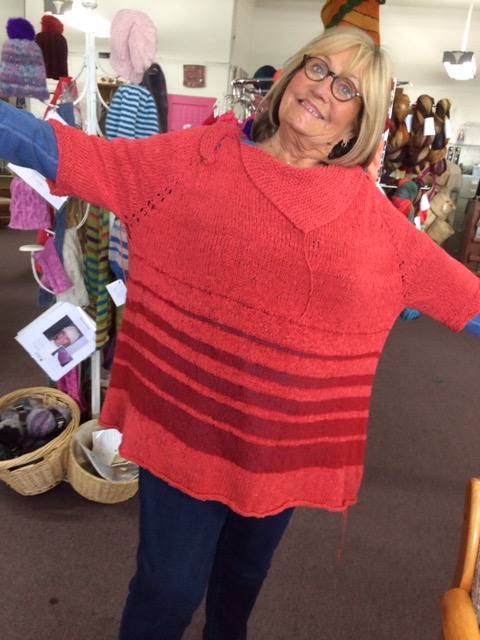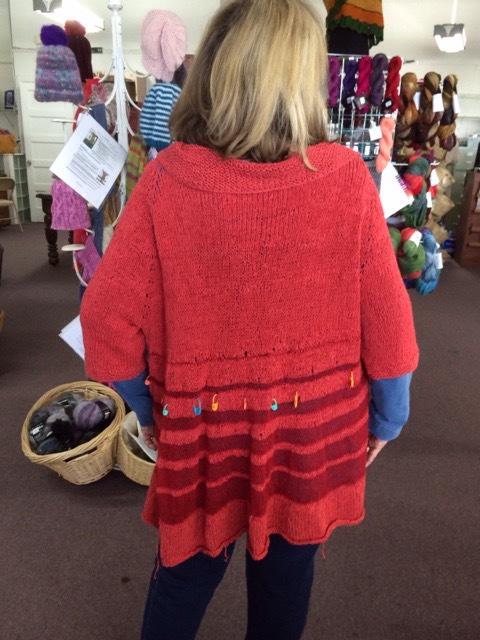 My incorrect version of the " COTTON LUSTRE WRAP"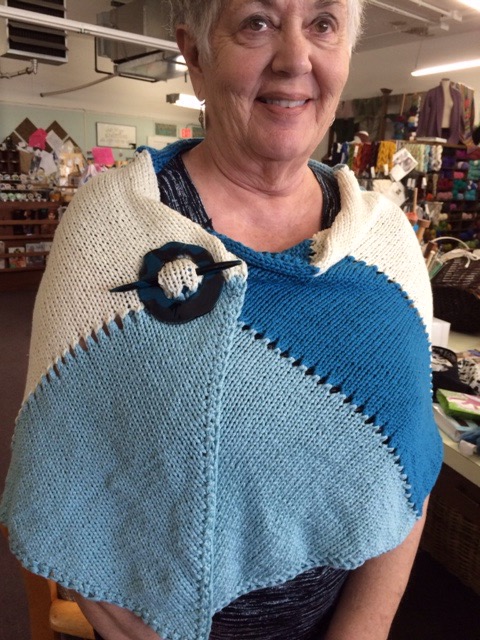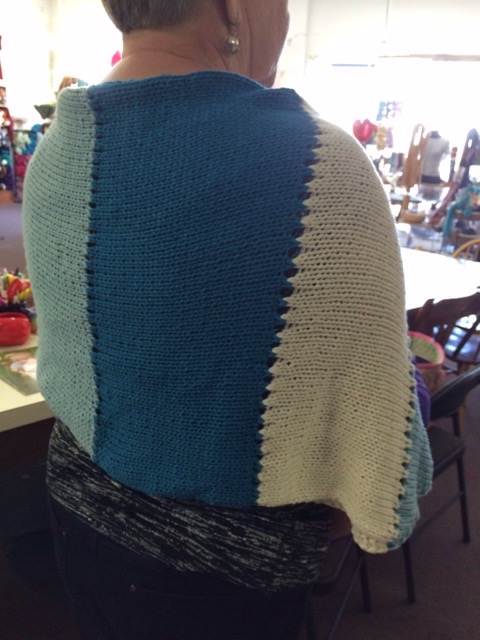 This yarn from Rowan is so soft and comes in lovely shades for the spring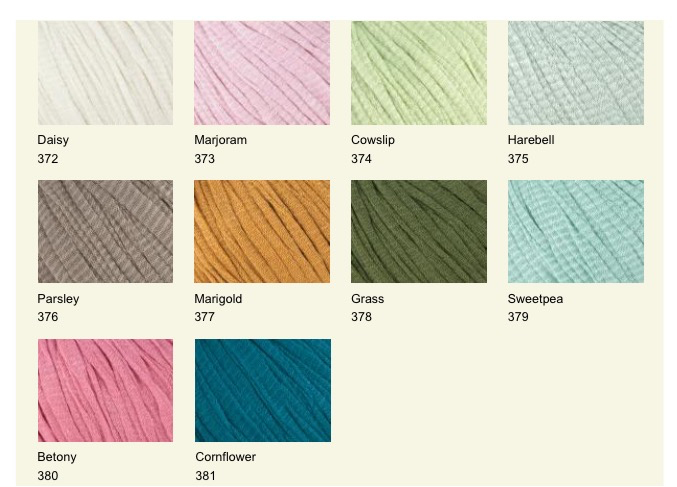 This yarn remindes me of Bamboo Tape previously made by Rowan. I am going to make a scarf out of colors 376, 377 and 378. Just the thought of this yarn around my neck makes me so happy!
Susie is working her decorating magic again! Happy early July 4th. Look for specials as we get closer to the holiday!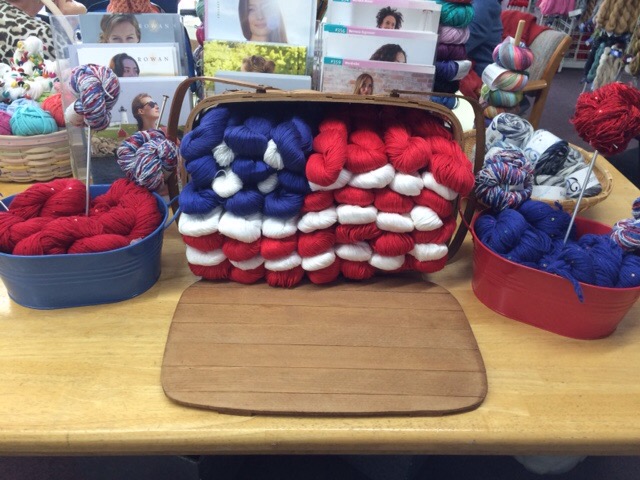 JUST IN!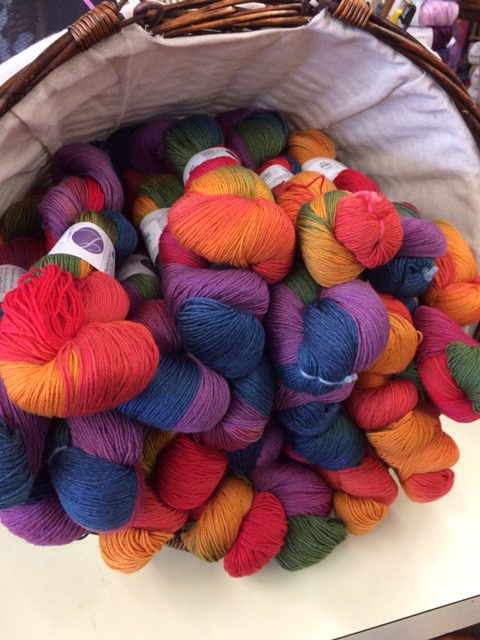 This is the last shipment of the 2015 YARN CRAWL YARN! I have only 25 skeins, so don't hesitate to get yours!!
NEXT OVERNIGHTER JUNE 27.
Have a happy and safe holiday!