MAKE SURE YOU READ THE WHOLE POST!
As many of you know ROWAN YARNS was sold to another yarn company in Europe and have changed distributors in the United States. One thing they have done is remove half of the yarns from the line. So, I am going to clean house!
We will be discounting a number of the Rowan and SMC yarns from our stock.
YARN SALE WILL START THIS MONDAY-I really need to get rid of some of this stuff!! These sales are FINAL
MONDAY-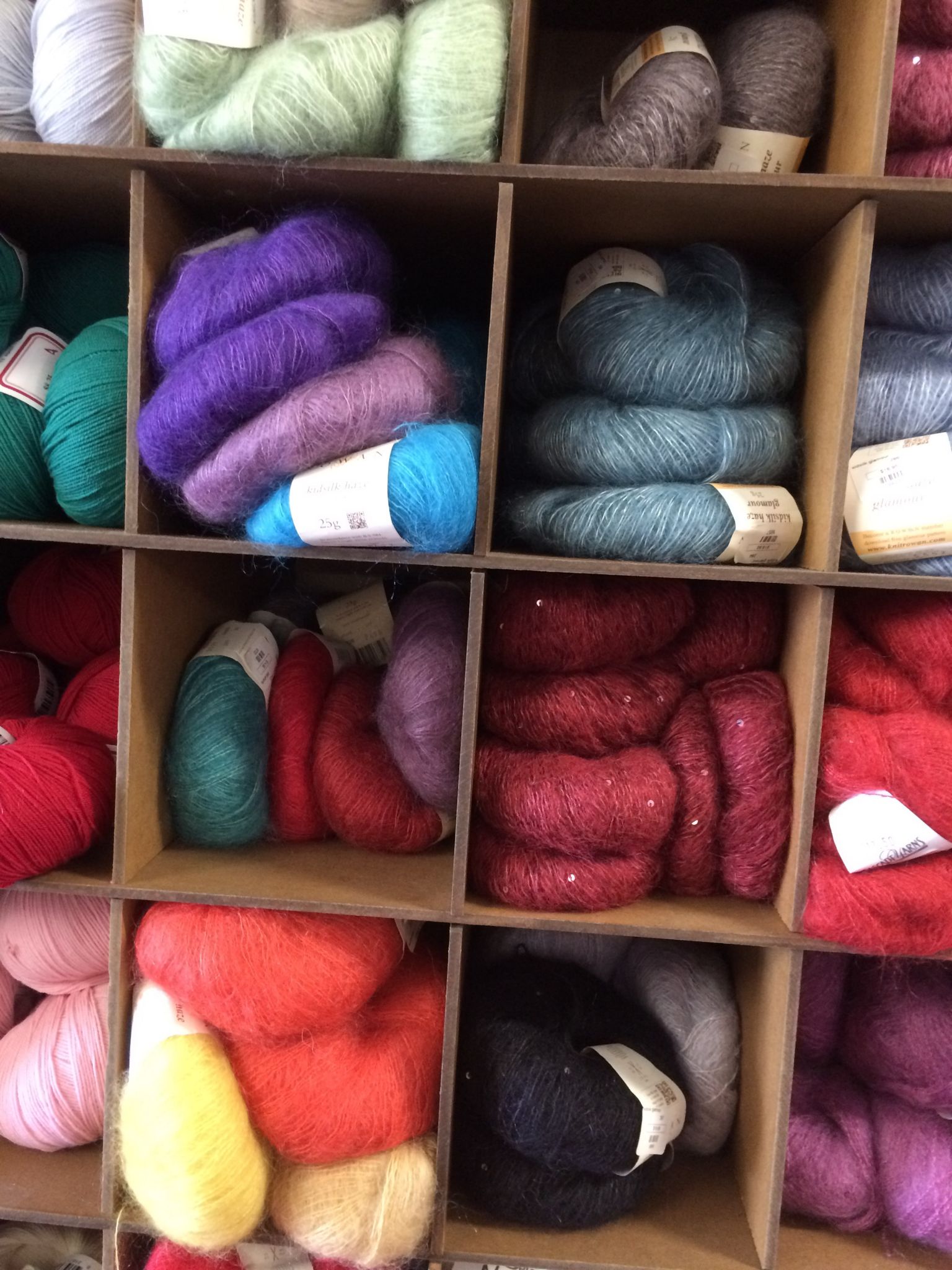 Kid Silk Haze and Kid Silk Glamour- 30% off
!
True Silk -40% off


SMC SOLIVITA-40%- I LOVE THIS YARN!! IT IS A TIGHT RIBBON THAT KNITS 4.5 STS TO THE INCH. GRAB THIS AND FIGURE OUT WHAT TO DO WITH IT LATER! DEFINATELY A GREAT DEAL!!!
I WILL POST THE DEALS EACH NIGHT FOR THE NEXT DAY. THE DISCOUNTS WILL VARY FROM 30-50% DEPENDING ON YARN AND STOCK!
HELP ME OUT BY TAKING THESE GREAT DEALS OFF MY HANDS!!!
All Rowan and SMC books will be 40% off starting MONDAY, OCTOBER 17, 2016. WE HAVE MANY OLD ROWAN ISSUES OF ROWAN MAGAZINE!
ALSO, LOSER THAT I AM, I WAS MADE AWARE (At 4:30 today) THAT TODAY WAS "I LOVE YARN DAY!! " So To make up for my lack of knowledge, we will celebrate next Saturday with a 20 % off on ALL yarn that day!! The date will be October 22. That is the same night as the OVERNIGHTER! If you did not see the previous post, we will be collecting NEW, WHITE ADULT SOCKS for HORIZON HOUSE! If you bring in 2 OR MORE pairs of socks, the cost for the OVERNIGHTER is just $10. plus a snack to share!!