Call the shop tomorrow if you are coming down to the shop!
Don't forget to get your PASSPORT for the up coming Roving Indiana Yarn Crawl! Here is my project I am making using the Roving Indiana 2015 yarn dyed by Lorna's Laces!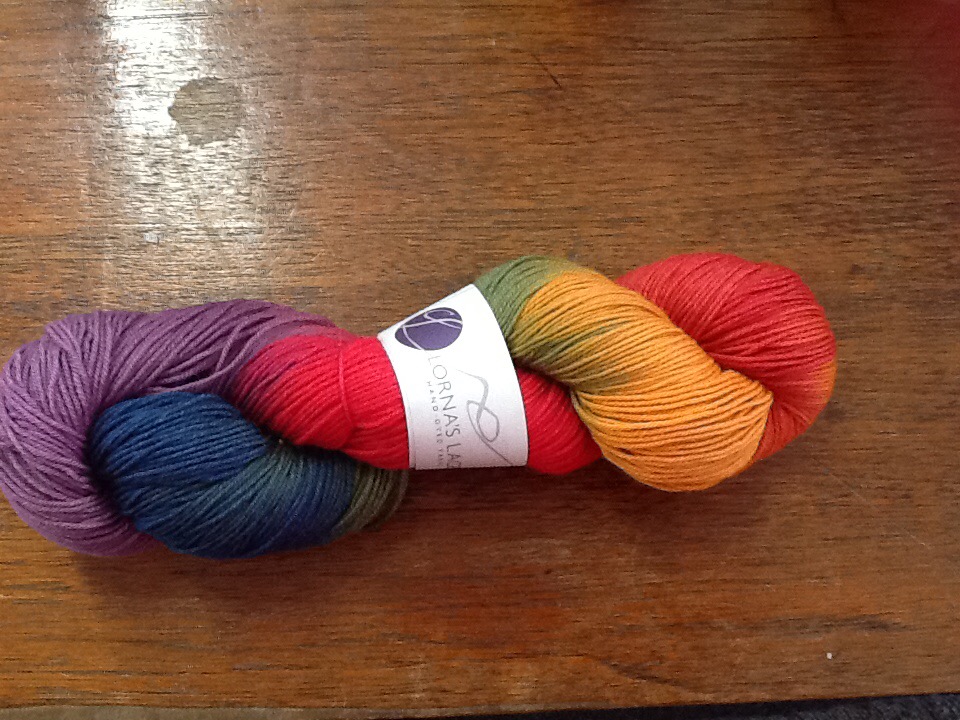 I am knitting BATAD by Stephen West.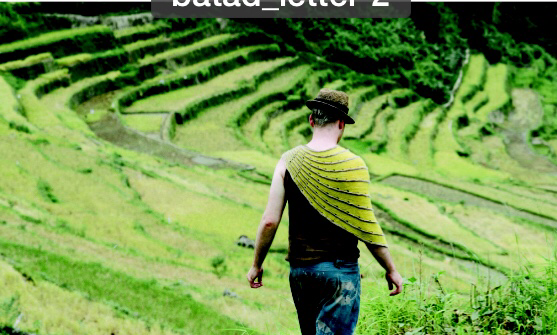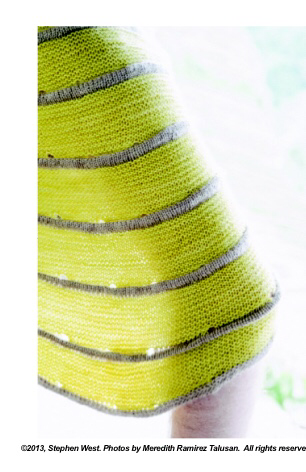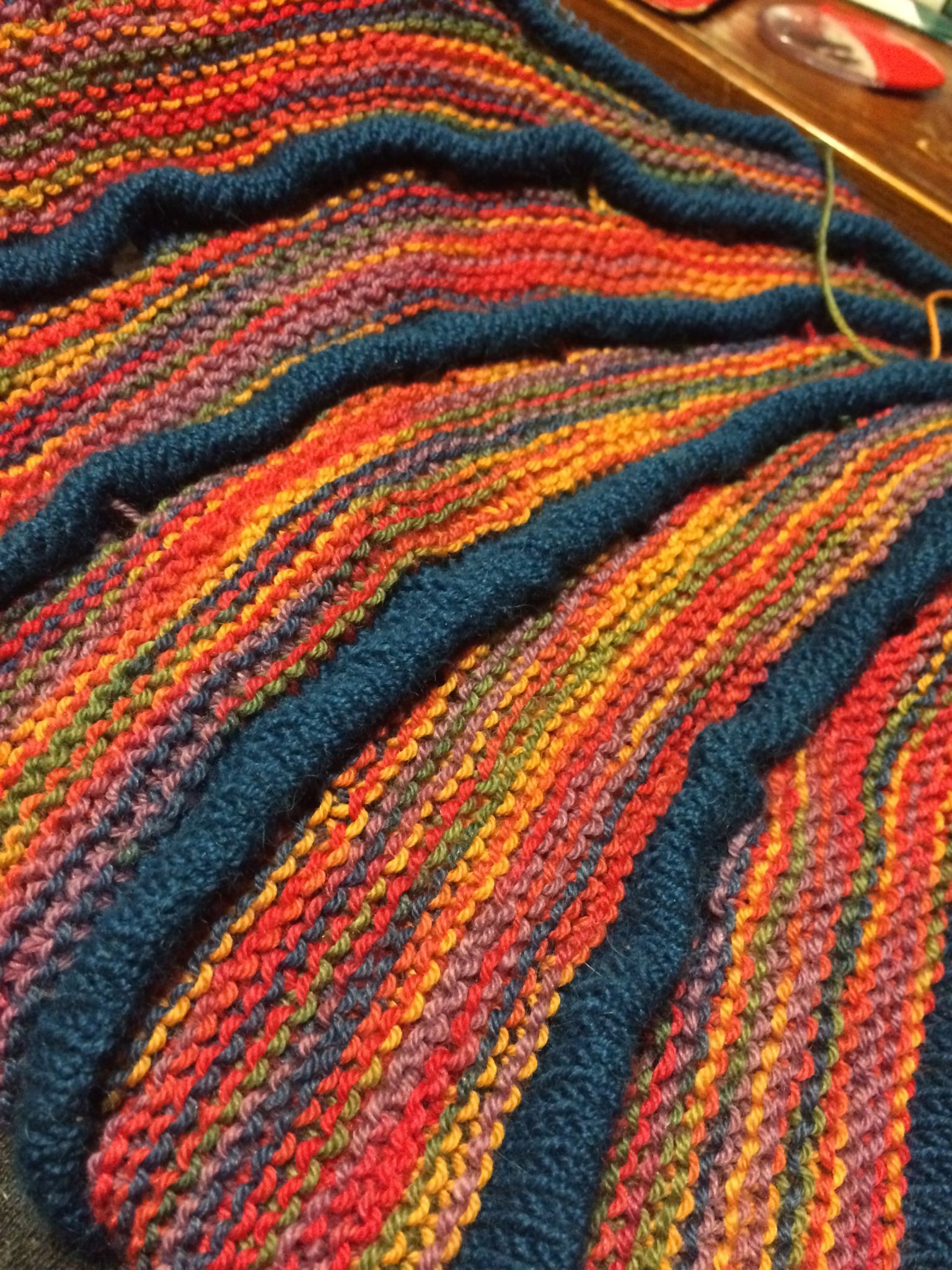 I am using Berroco Cosmo for my contrast color.
Call the shop to pre order your Roving Indiana yarn. Pre order cost is $27.00. After the crawl starts the skeins will retail for $29.00.
KUDOS, Julie for the adorable "Ms Winkle" shawl!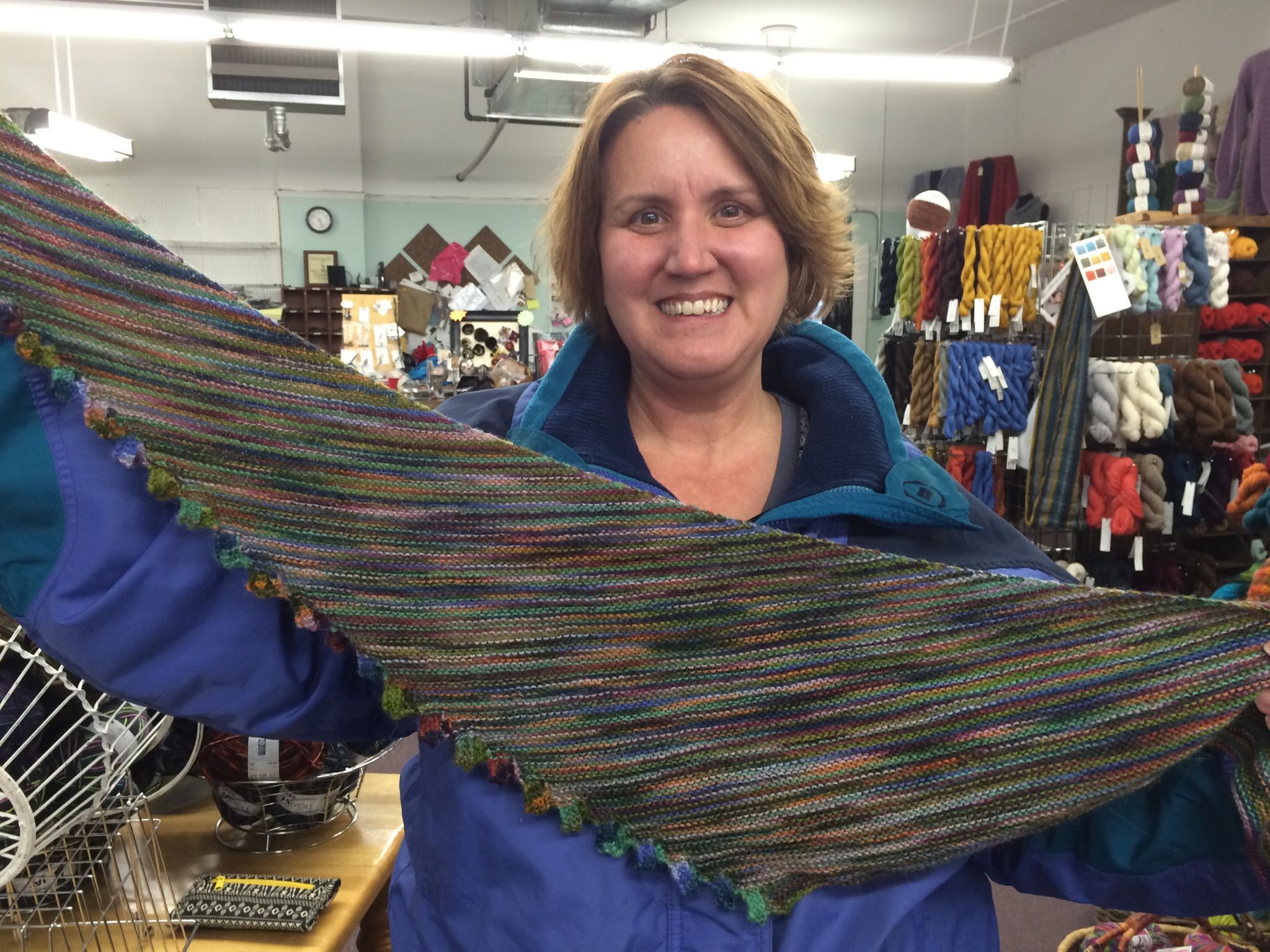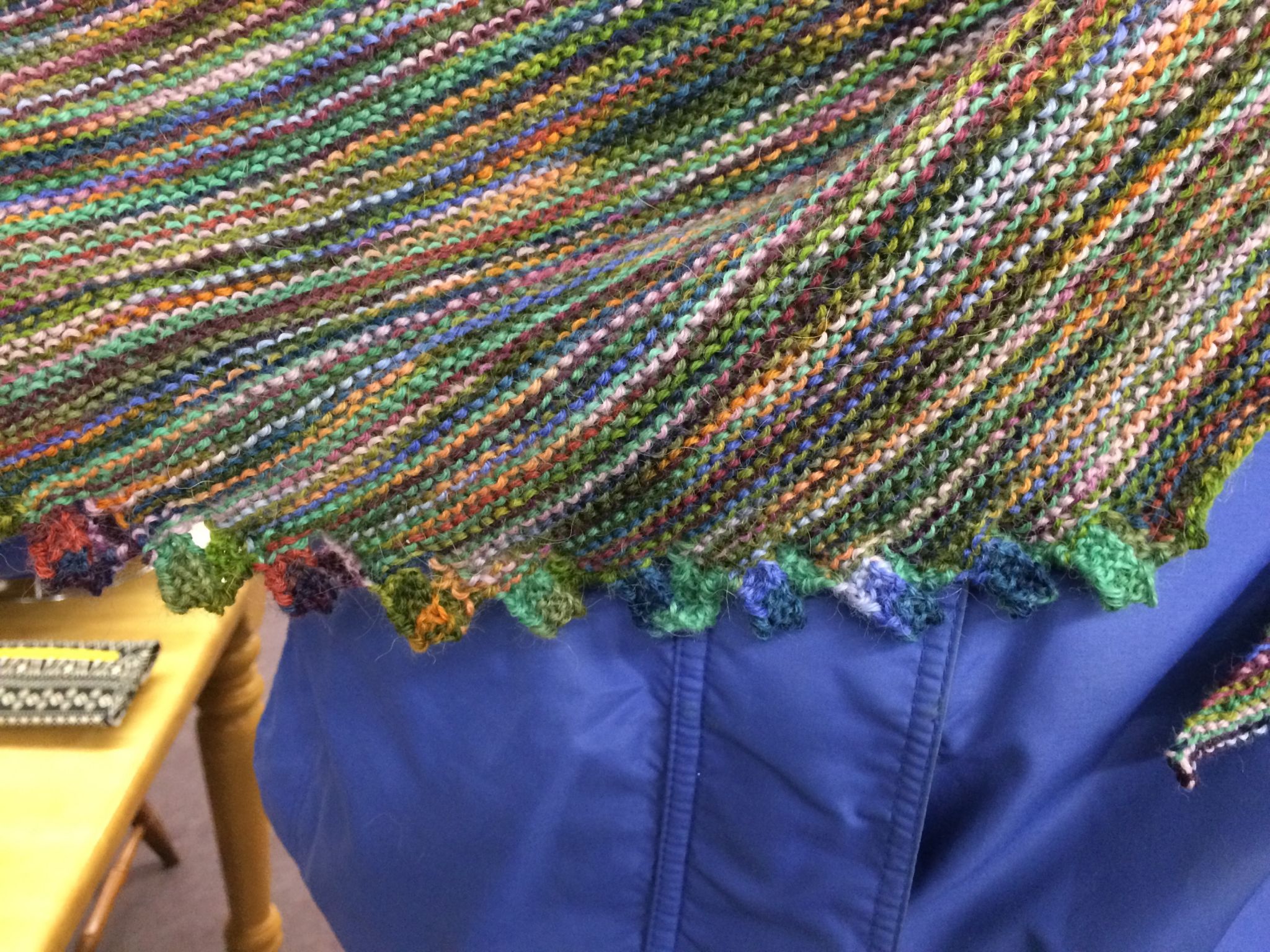 She used Misti Alpaca Sock. I really love the little loops at the edge!
Coming this spring from Arne and Carlos, who brought us Knitting Christmas Balls and Knitted Dolls, is a range of sock yarns!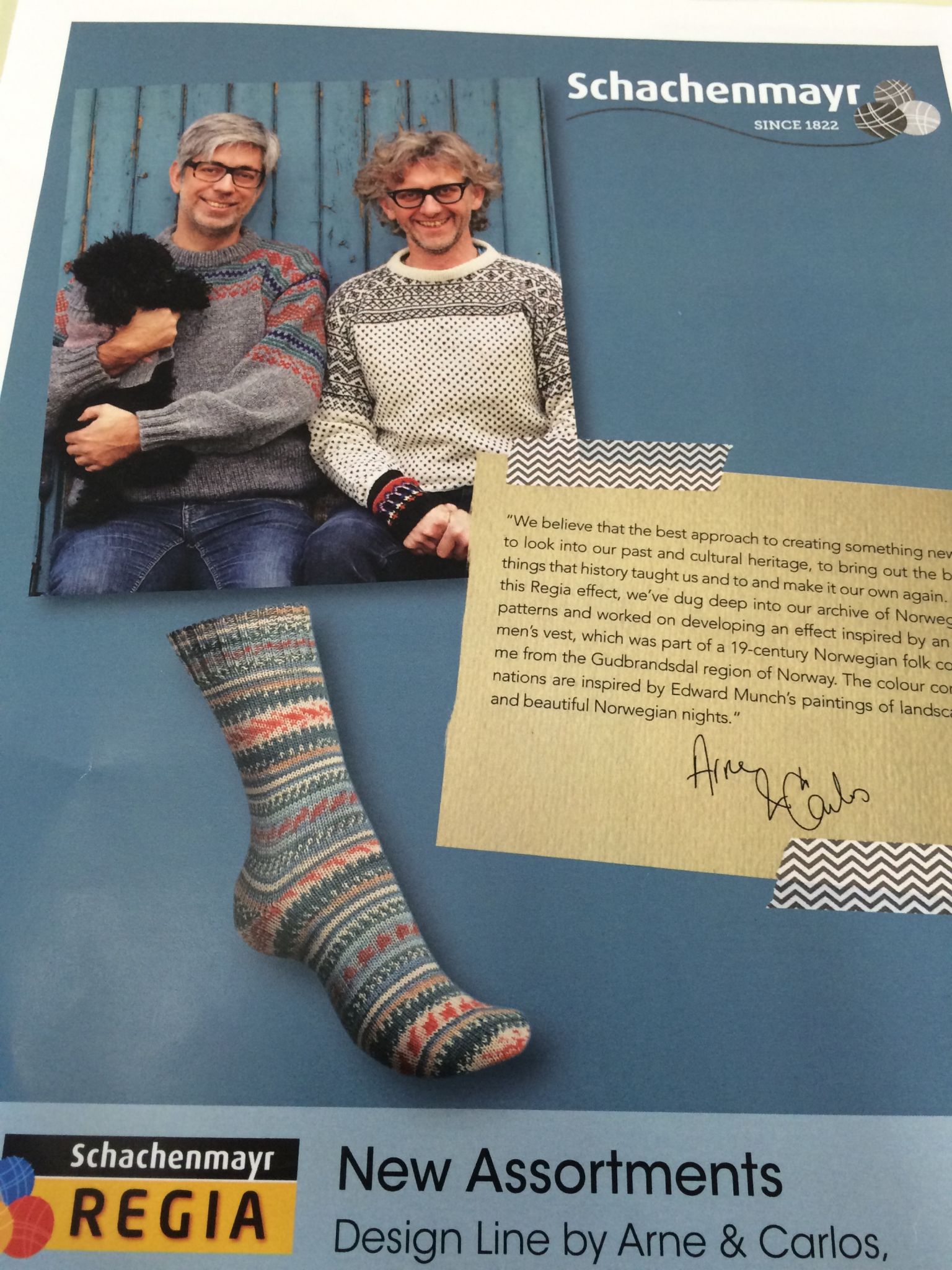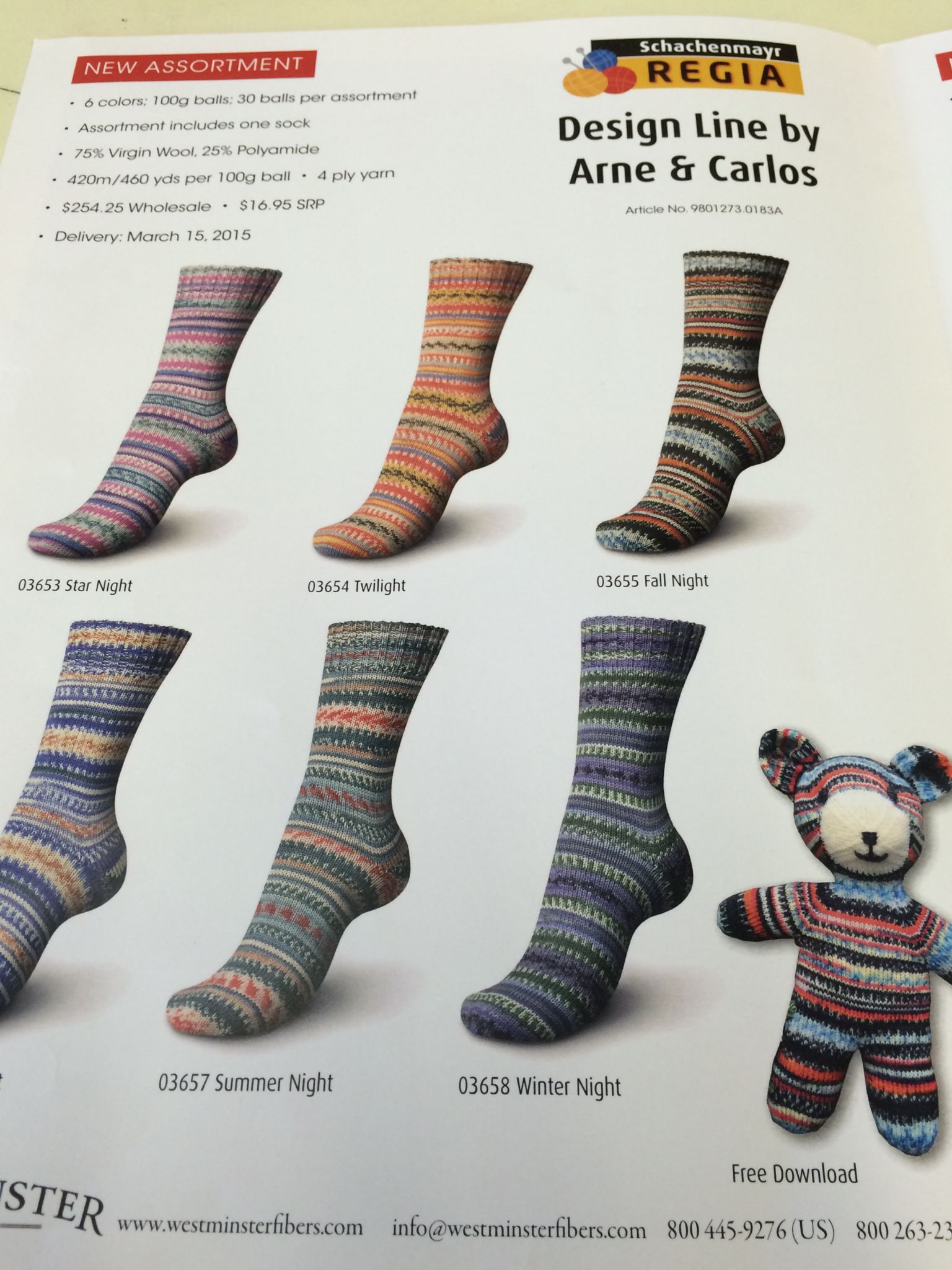 I'm really excited about this! I will post when it comes in!!
MARK YOUR CALENDARS!
-MASS AVE JAMBERRY PARTY!
Sat…Feb 28….430pm-6pm
-giveaways with the purchase
-free shipping on all orders placed that night
-10% discount on cash for stash purchases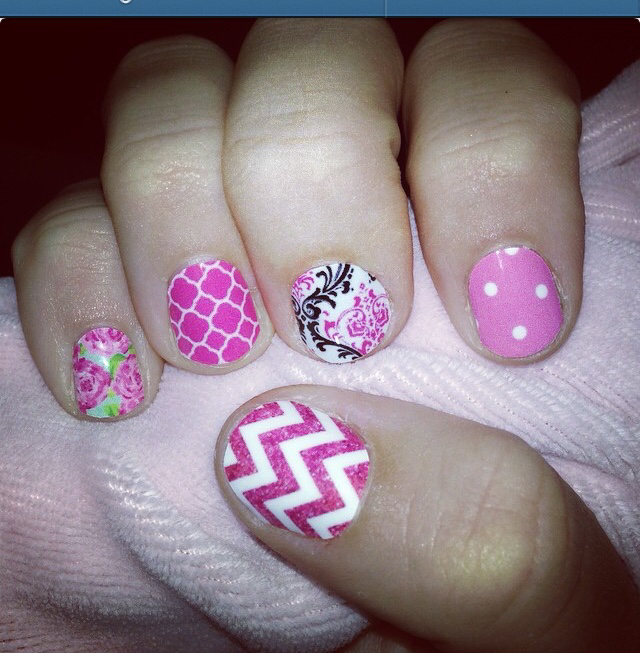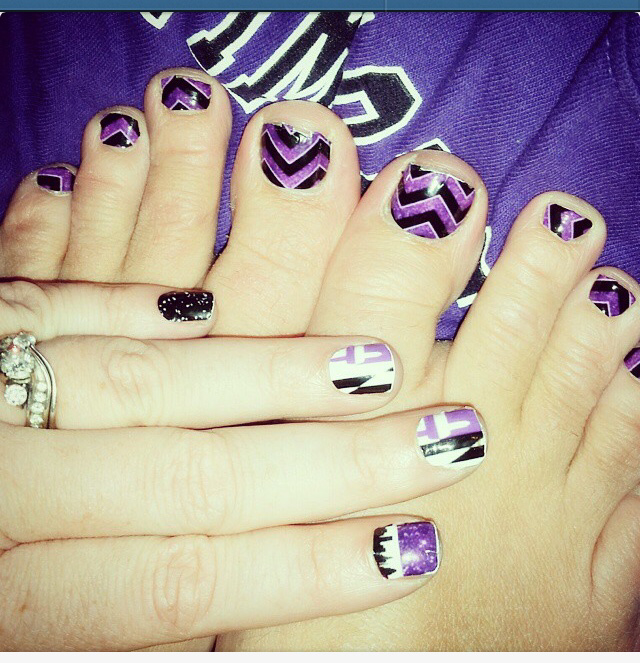 This will be a really fun night.
Call the shop to reserve your spot. Limited space!
I will serve snacks and drinks!
Cost: $10:00 holds your space.
Just a sneak preview!
Leslie is getting ready for his next "Stephen West Class"! It is going to be AWESOME!!
Here are a couple pics!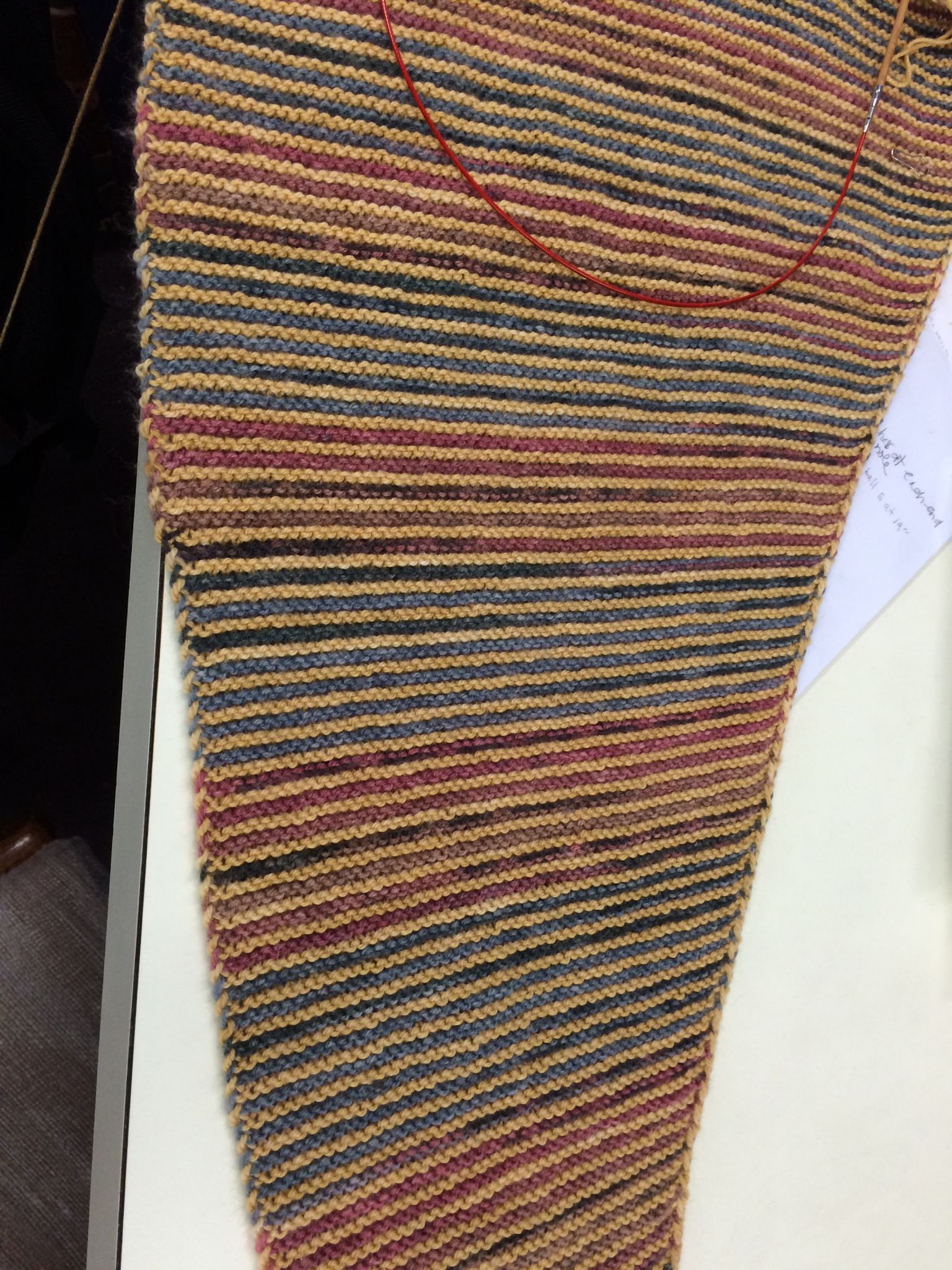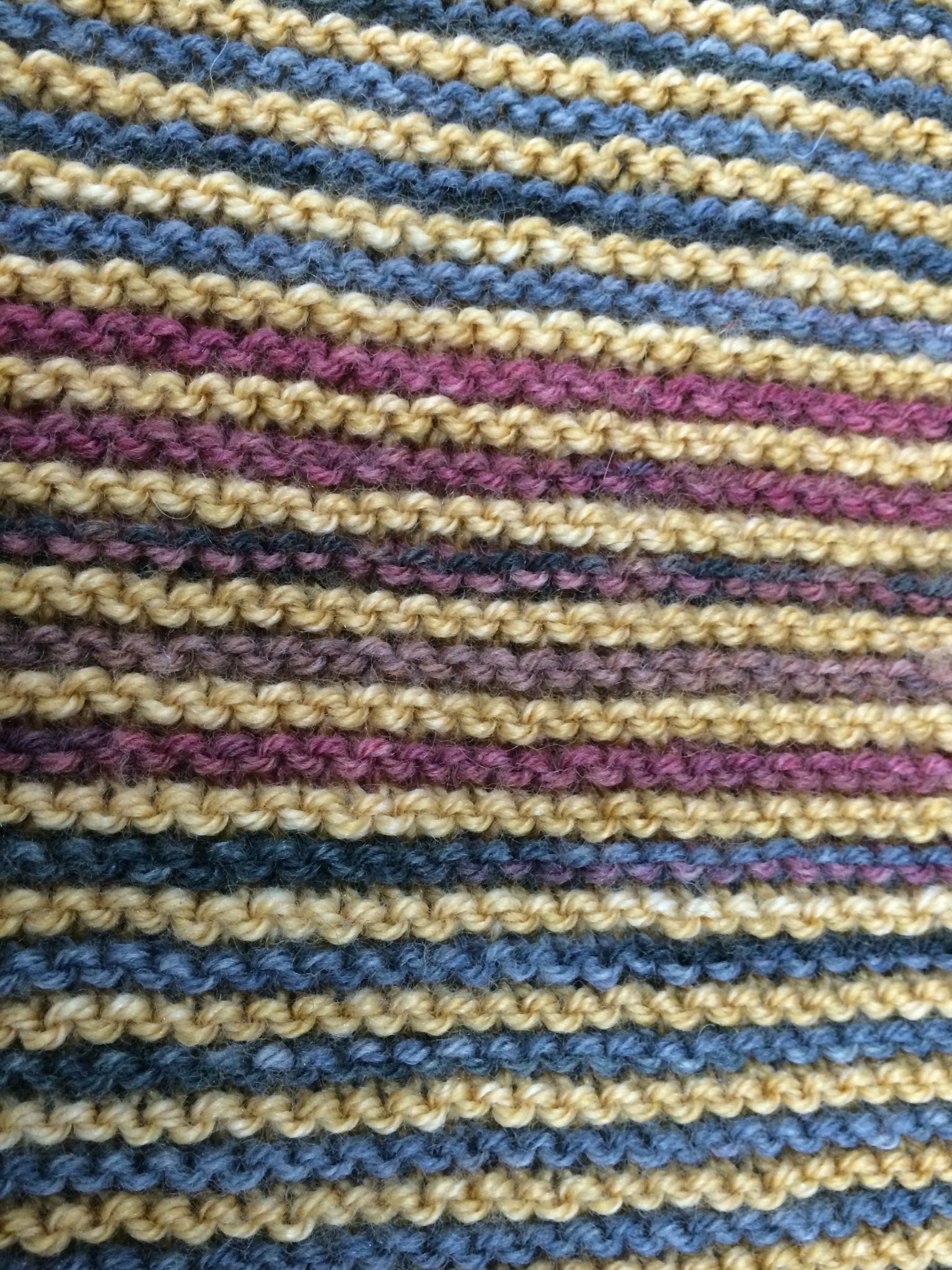 I will post the class dates as he gets farther along.
Don't forget the new mystery knit along starts on the 15!
I am using Baah Sonoma Dk. I just love this yarn and the color selection is amazing. I have 10 new colors coming in the next few days.
Go to RAVELRY to sign up for "MYSTERE" knit along.
We will meet this Saturday at 10 am to go over the first clue.
Don't miss out!
Call the shop if you have any questions.