New Cotton Sock yarns for the summer!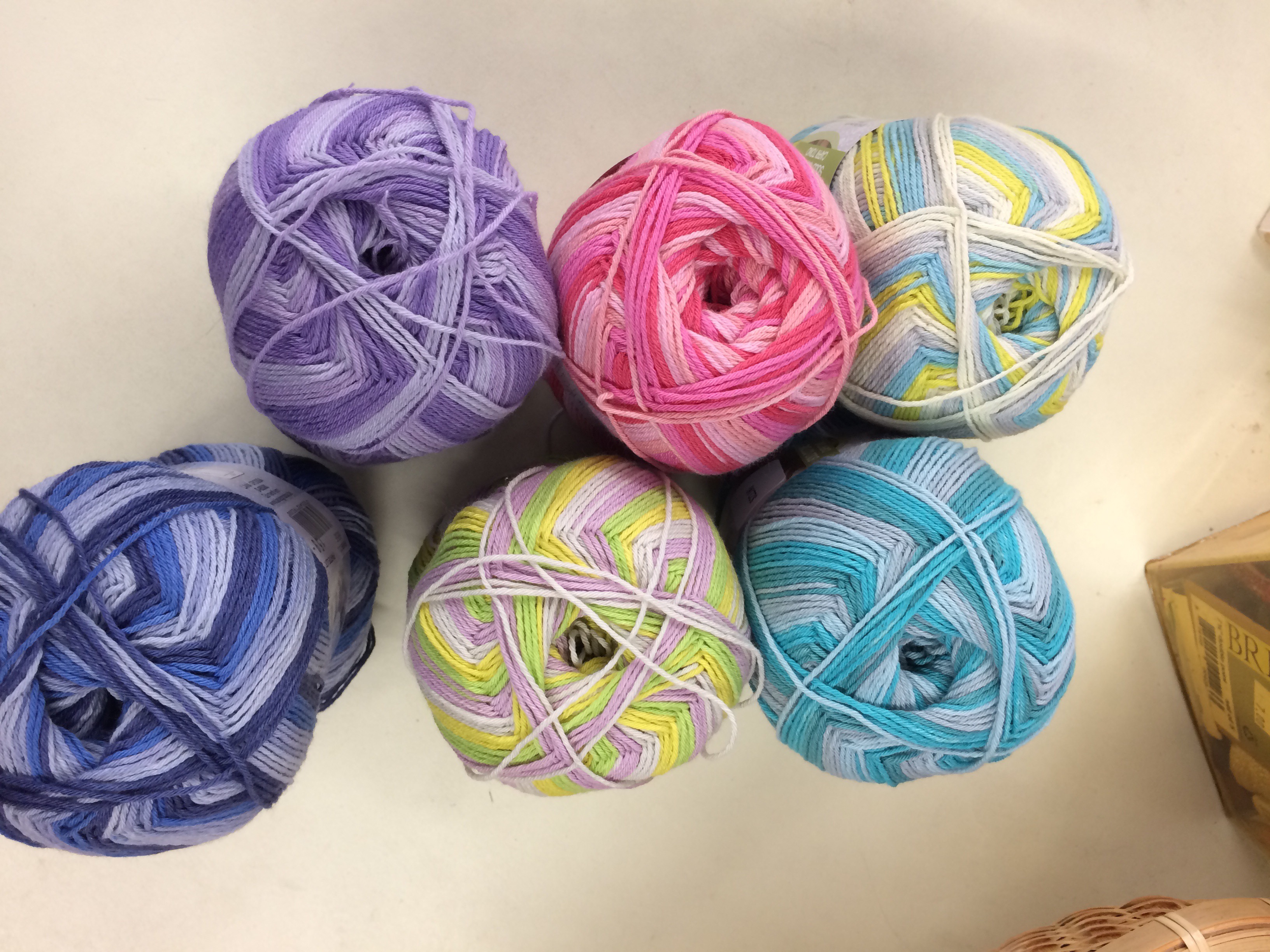 LANA GROSSA CAPRI TONO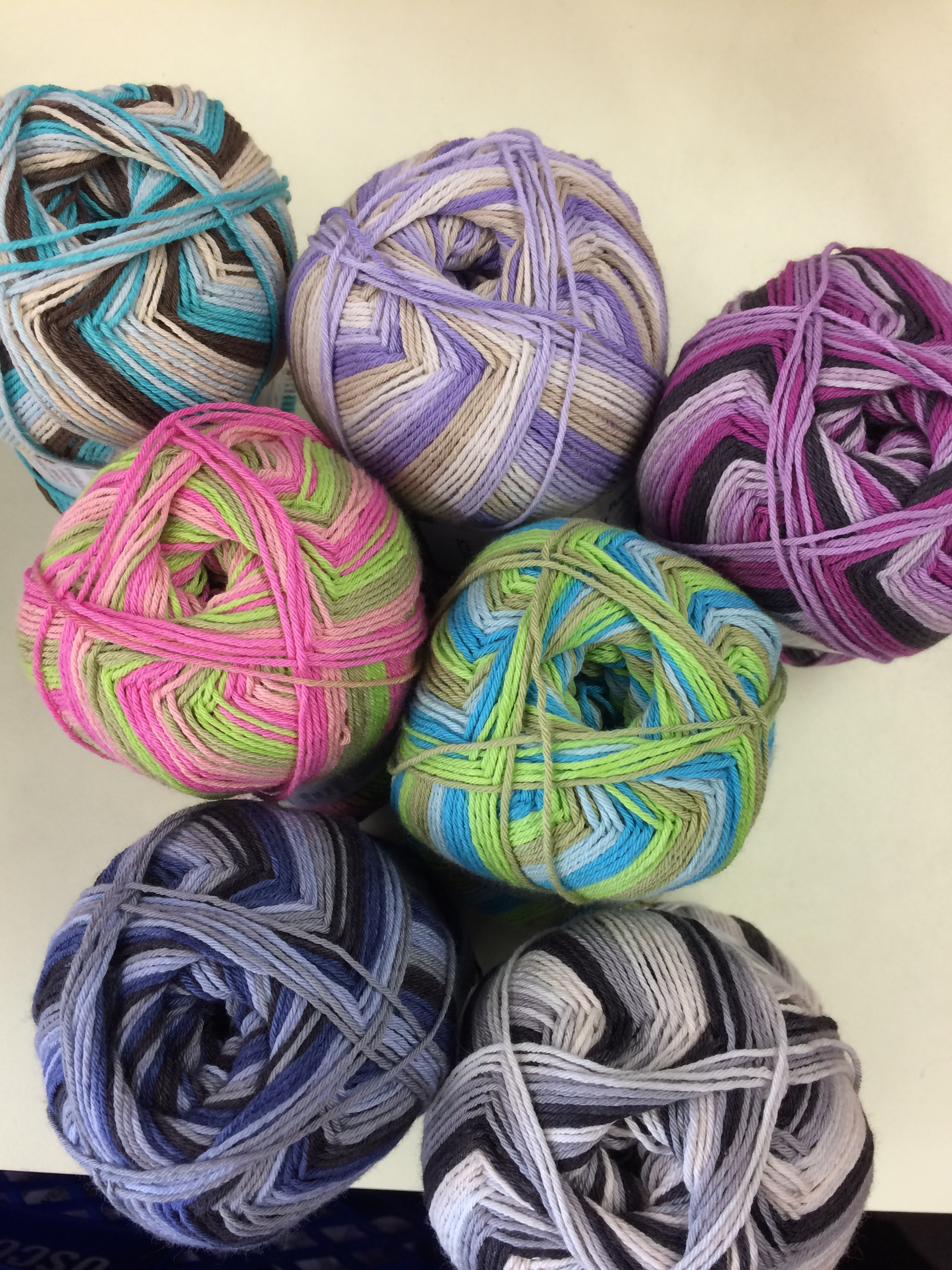 LANA GROSSA CAPRI

NEW COLORS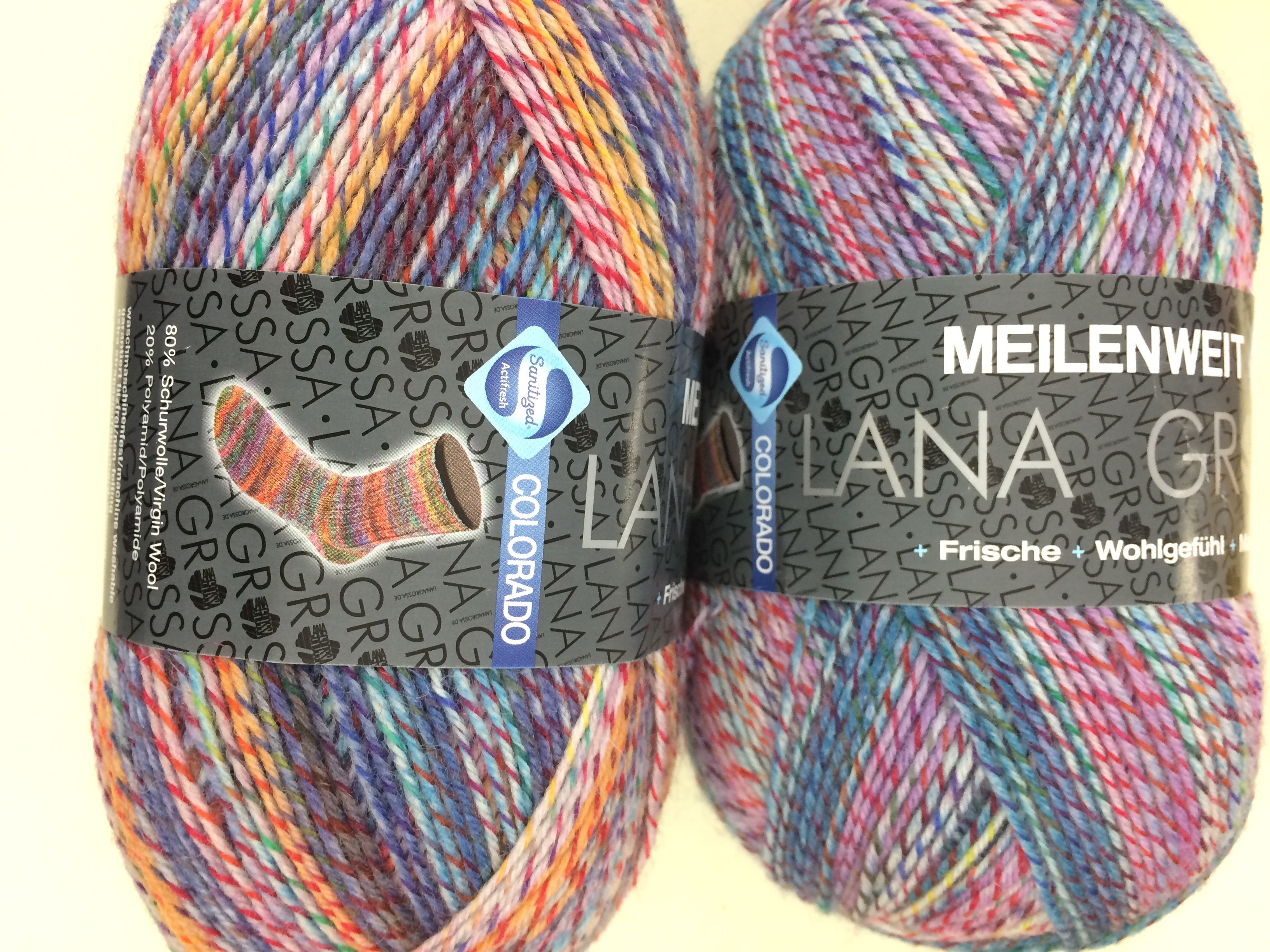 LANA GROSSA COLORADO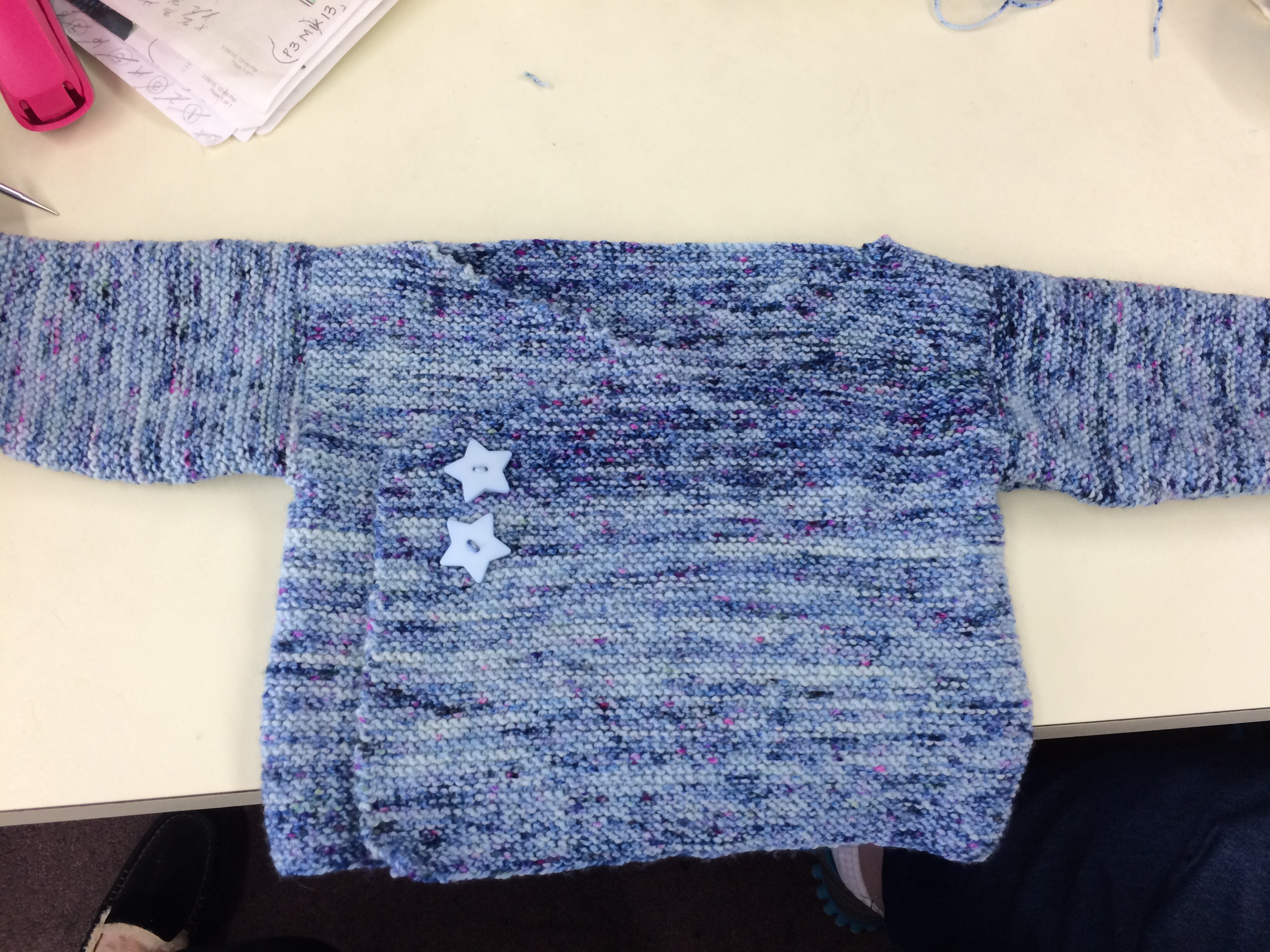 Kayte finished her baby shower gift!! Adorable. Garter Stitch Baby Kimono by Joji Locatelli. Available for free on RAVELRY. Kayte used HAPPY FEET SPLASH from Plymouth Yarns.
I have finally decided what project I want to knit with CARAVAN (Linen/Cotton/Nettle/Silk blend) from Diamond Yarns. It has been driving me crazy just sitting on the table!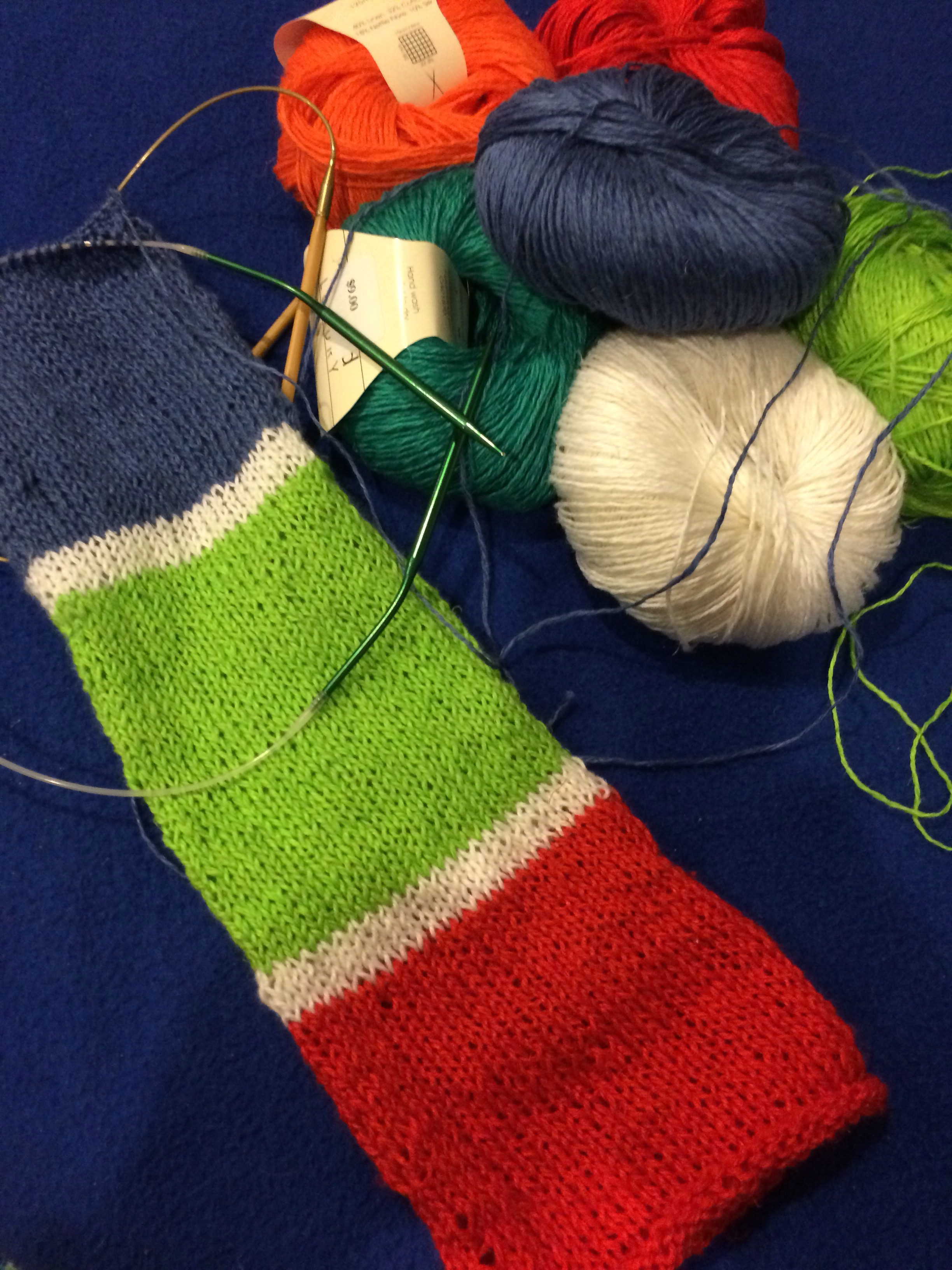 It will be a scarf when it grows up! I am using a couple fun new ( to me) techniques-Knitting in the round on 2 needles and Jogless Jog ( so my rows line up).
KNITTING IN THE ROUND ON 2 CIRCULAR NEEDLES AND JOGLESS JOG CLASS-Tues. April 19 from 6-8 pm. Cost: $20. Call or stop in tho sign up.
There are still a few spaces available in the KNITTING SOCKS ON 2STRAIGHT NEEDLES class that starts next Tuesday –April 12, 26 and May 10 from 6-8 pm. Cost : $30.00 plus materials! This class is a great introduction to sock knitting!
Have you signed up for the MOTHERS'S DAY KNIT ALONG?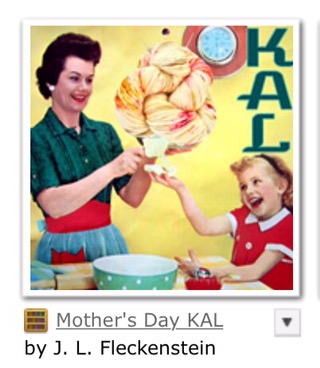 Don't forget it is free until the 9th! There are 2 size options knit out of sock yarn.