Most of you know Liza Crane and the work she does with Horizon House and the homeless of Indianapolis! This is a request she sent to me today!! Please help out if you are able!
Can you put the word out that I need fabric sewn masks for non-patient care use?
I'm running a safe recovery site for the homeless. 260 beds. Lots of staff.
Thanks, ❤️Liza
Mail the masks to Liza Crane at 615 E Minnesota St. Indianapolis, IN 46203 or drop off at the shop on Monday.
Also, there are a couple of fun things coming up during our quarantine! We are still proceeding with the Malabrigo Dos Tierras Knit along. It uses 1 skein each of 3 colors in this amazing yarn! The pattern is Odyssey by Joji Locatelli and is free on Ravelry!  I am going to go to the shop on Monday to take orders if you want to join us! I will be at the shop from 11-2 pm. Just call and I can send you the yarn. I will post the colors of both on Facebook and Instagram!  If you are not signed up for either of those, call me at the shop and I can text or describe the colors in stock!!  You will want 24" and 40" size 8 needles. The pattern calls for size 11, but you will run out of yarn by using that size needle.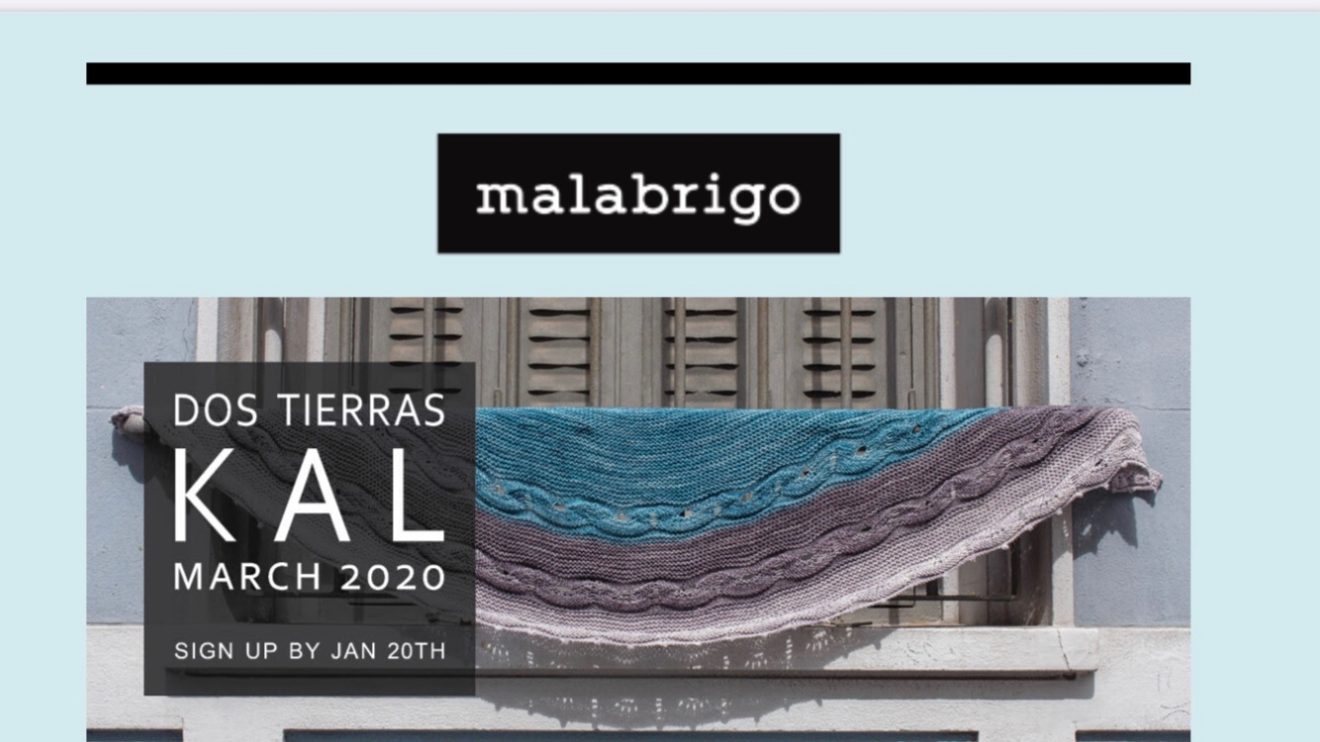 Also, Berroco has a knit along coming up! They are also doing drop ship to customers! There are Many Cardigan patterns that they are suggesting for the KNIT-A-LONG !  I will send out more info as I get it!
If at all possible sign up to follow me on Facebook- Mass Ave Knit Shop or Instagram- susan_maks. Both are easier and faster for me to get out information about what I am doing during the quarantine!
I hope you are all doing well! Message me or call me at the shop on Monday if you need ANYTHING!
Susan