Mystery knit along clues 1 and 2 review tomorrow at 10 am. I am still working clue 2 so don't worry if you are not finished yet!!! Also-Saturday April 2nd will be the next beginning weaving class! Call the shop to sign up. Class runs from 10 am -4 ish. Cost $40.00 plus material ( around $20.00). There are limited spaces.
The learn to knit with yarn in your left hand class is filling up. Date is April 12 from 6-8 pm. Cost $25 dollars.
I'm still working on the mitre diamond blanket. We will be meeting in a couple of weeks when the next 2 colors come in. I will post when we are meeting.
Here is mine so far! So excited! Come in and grab a few balls of Liberty Wool to join us with this awesome project!! 2 new colors are due in at the end of the month.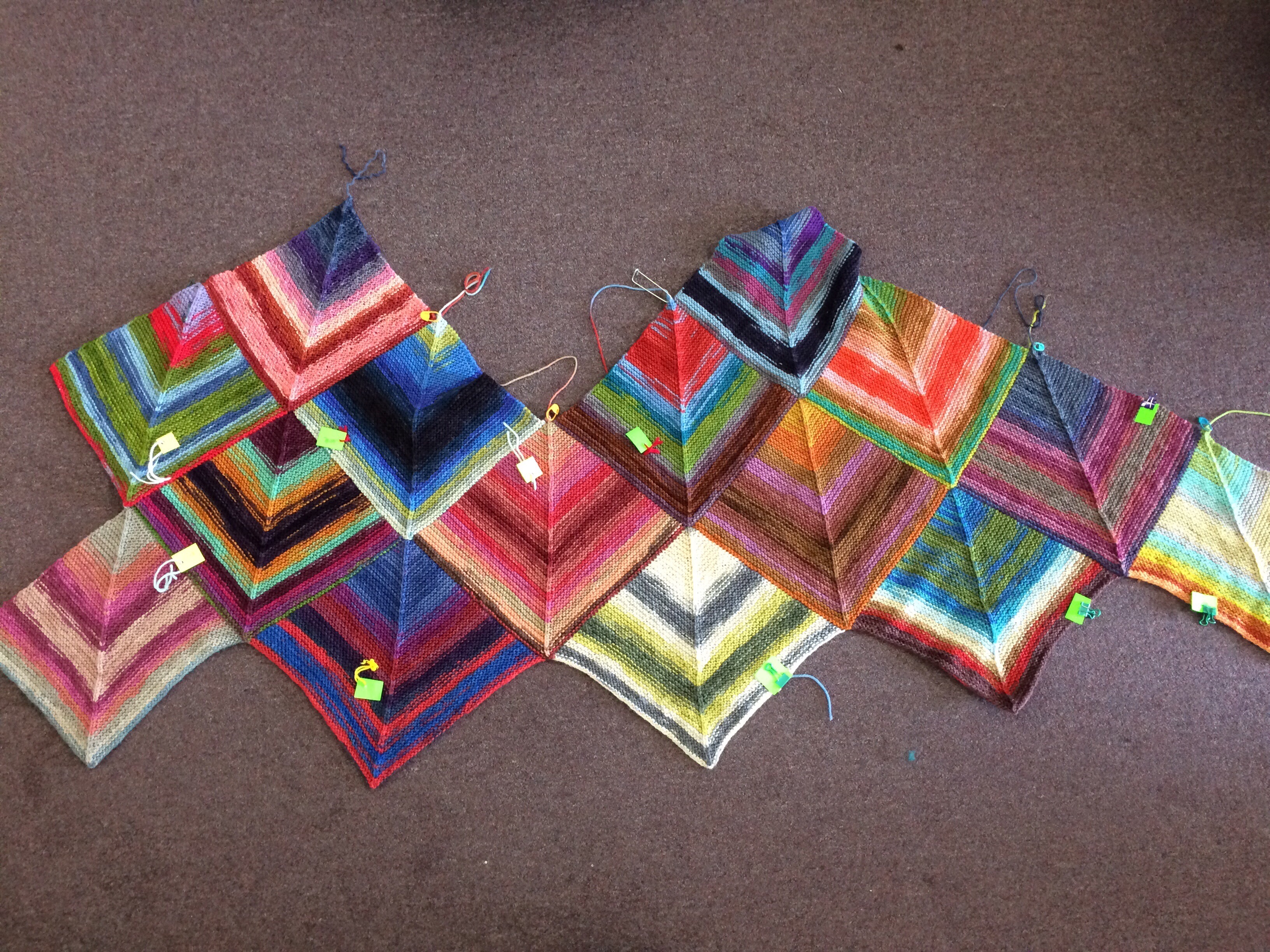 See you tomorrow !