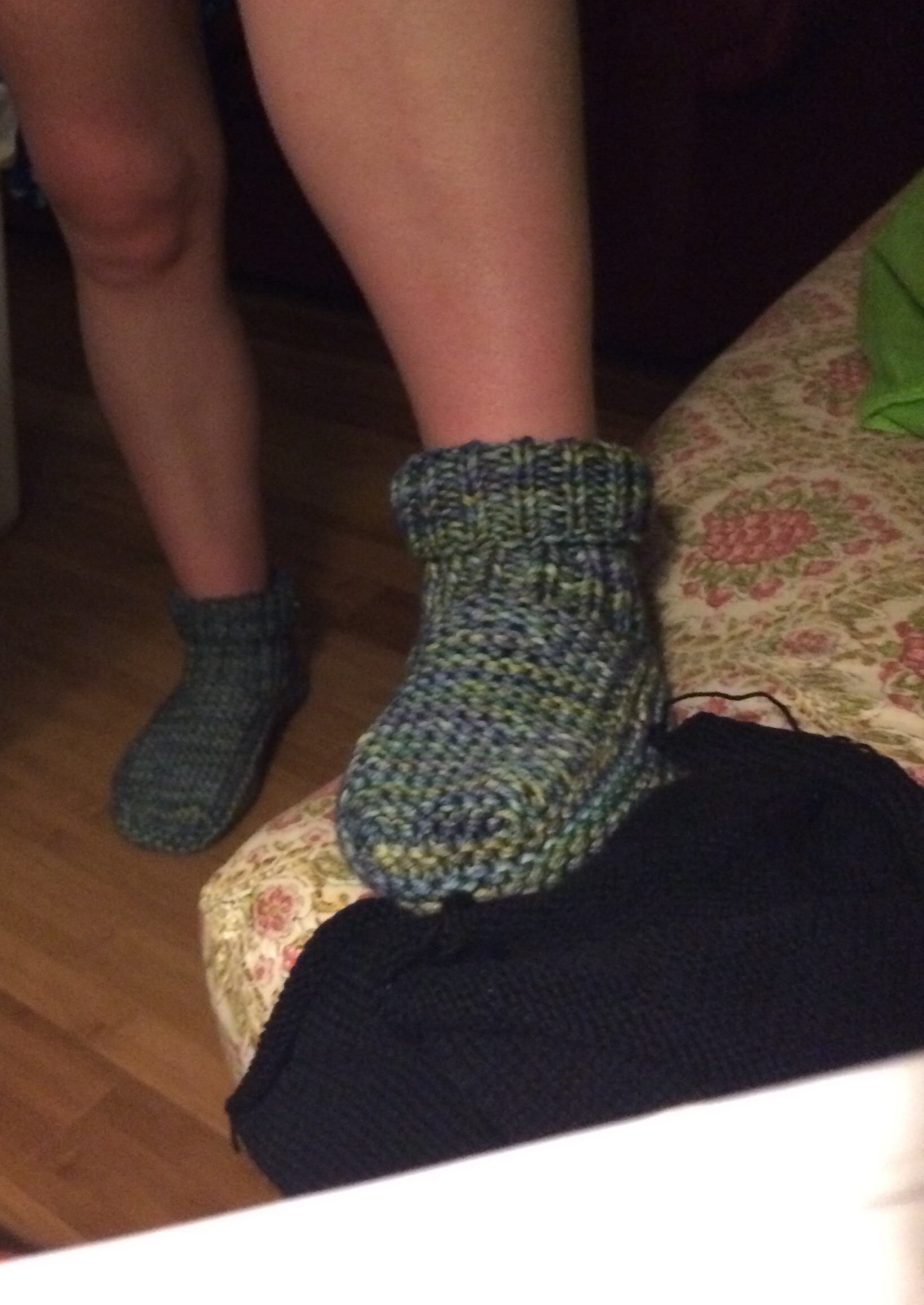 Alice is wearing the new slipper socks I made for her at camp! Love this pattern. So many wonderful yarn options for the NOLA'S KNITTED SLIPPERS from RAVELRY! This has to be best men's slippers! I must be the koolest mom-her friends want me to knit some for them!  You can knit these slippers in a couple of nights.
More stuff from FRABJOUS FIBERS!

Messenger Hat kits –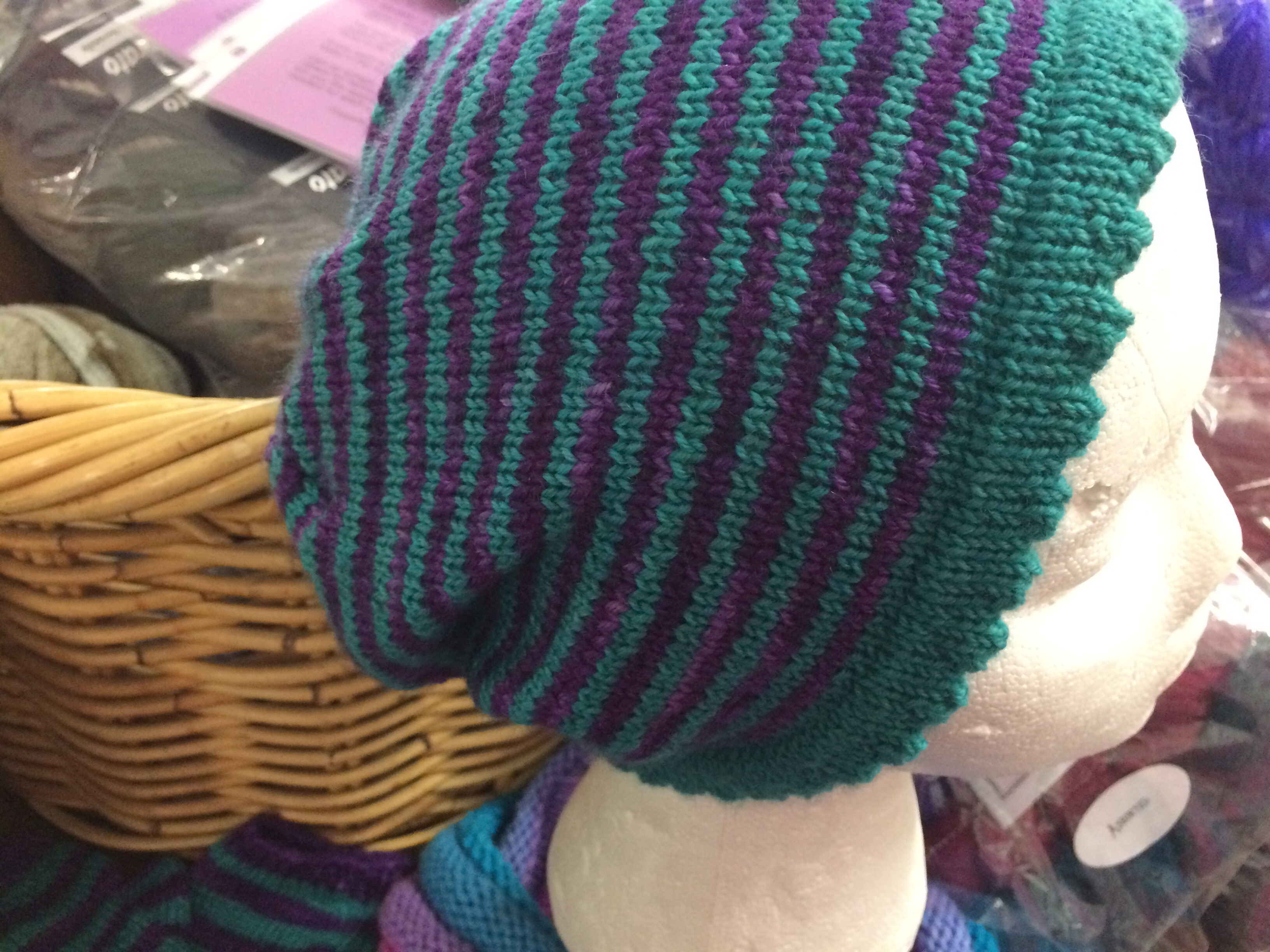 Kit has enough yarn to knit 2 hats OR 1 hat and a pair of fingerless mitts OR a shawl. All this for just $40.00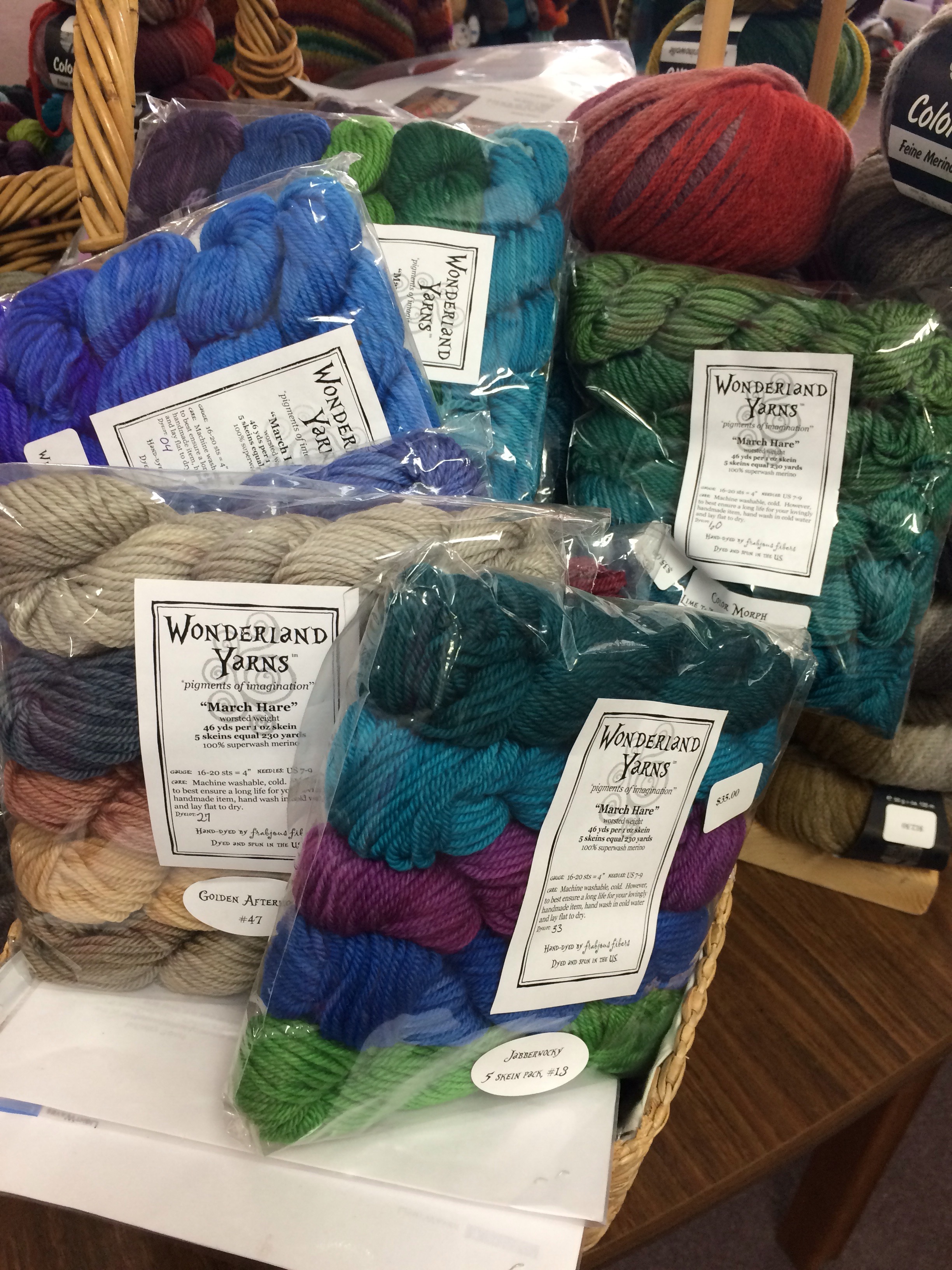 Mad Hatter Kits-$35.00
Cheshire Cat Fingering-$8.00 for 128 yards!  Lots of great colors! SO many possibilities!