Check out these Malibrigo patterns! Scarf and hat! Both patterns are in book 7! Hat is one each of two colors, scarf is one skein! We have all these colors in stock and they are 30% off this weekend!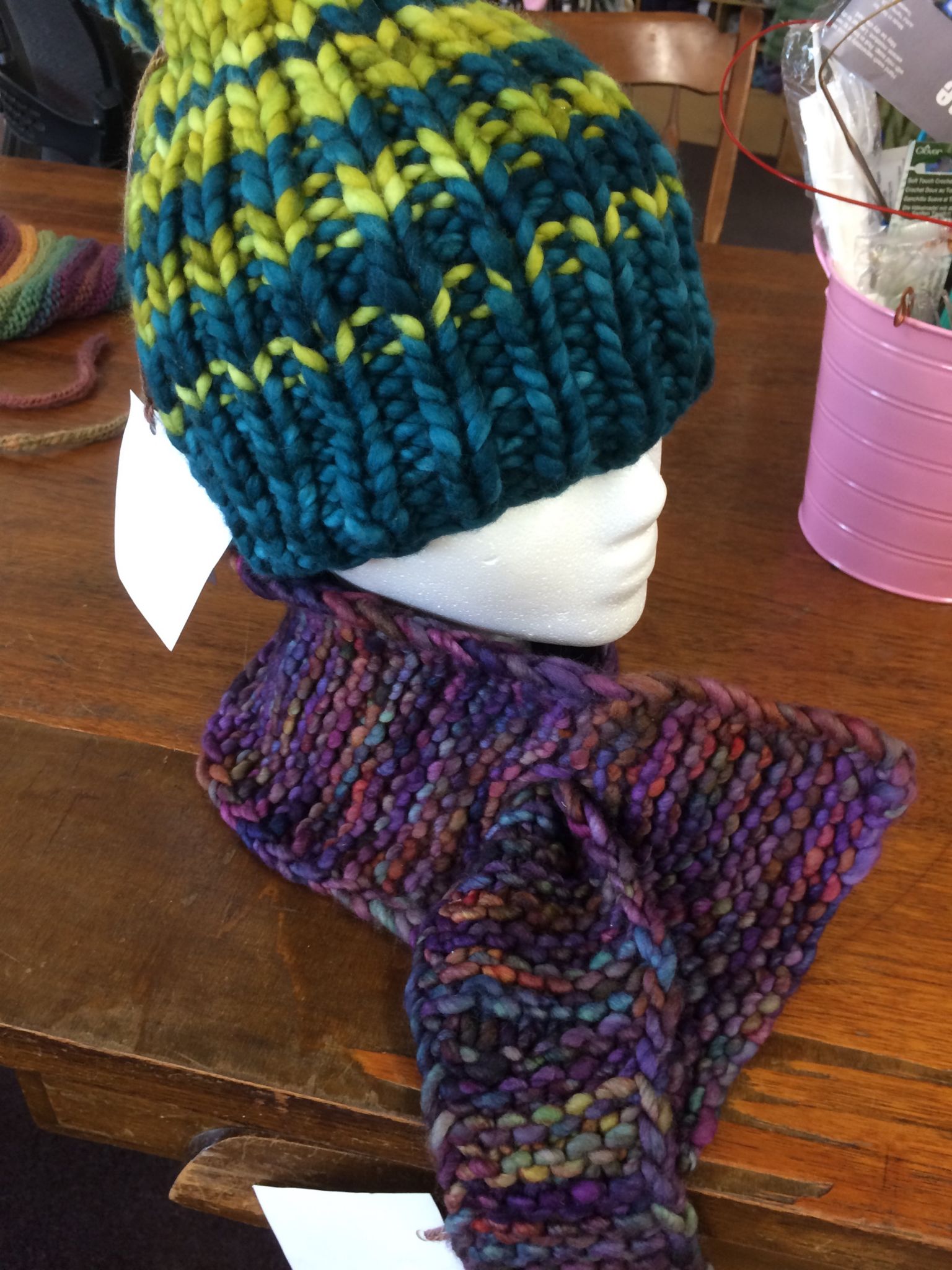 Store opens at 11 and we're here until seven tonight!
Friday-11-6
Saturday -10-4:30
Sunday-12-4
Look for special deals every day!
All in stockyards are at least 30% off some are 40%, some are 50%!