Don't Forget thast the BIG SUMMER SALE starts this thursday at 11 am!
Sale Hours- Thursday 11-7pm
Friday 11-6pm
Saturday 10- 4:30pm
Sunday 12-4 pm
*All Instore Yarns are at least 30% off- Many are 40% or 50% Off!
-Some real deals are: Cascade 128 Superwash (solid and Multi color)- 40% off
Madelinetosh Pashmina- 40% off -there is not a lot of this, so get there early!
Rowan Soft Cotton- 40% off
The next Beginning Weaving Class is this Saturday! There are still 3 spots left for this class! Call the shop and sign up. Class is from 10-4:30. Fee: $40.00 plus materials ($13.00) (Looms provided) – bring a lunch if you want.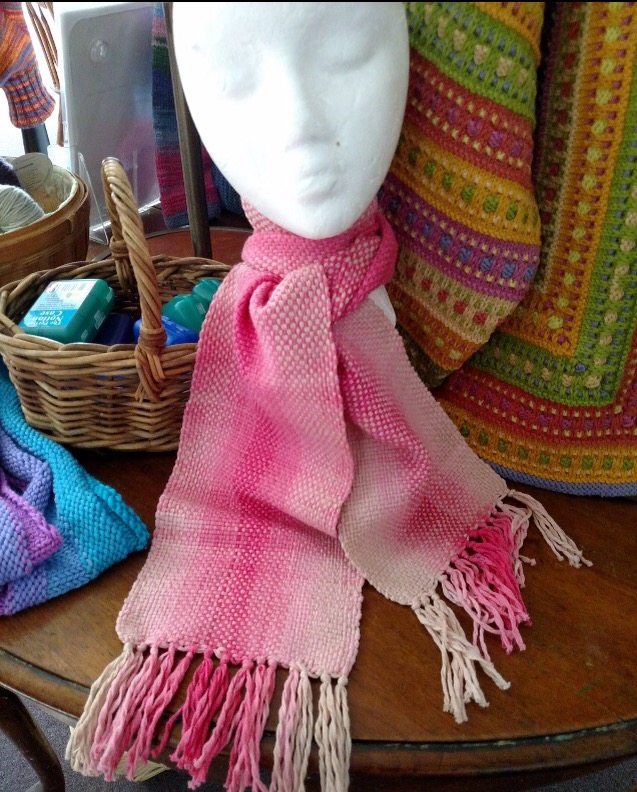 2-needle Sock Class- Tues June 9th, 16 and 23- 6-8 pm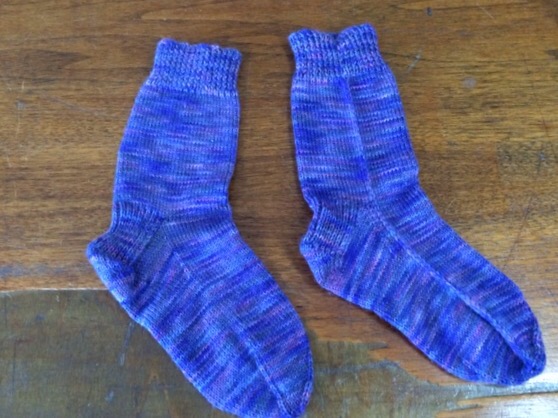 Class fee: $30. 00 plus materials. Call the shop to sign up.
National Knit in Public Day/ Pitch In- Saturday June 13 from 10 am to 4:30 pm. Bring your folding chair and come knit with us on Virginia Ave! Show your KNITTING PRIDE! We will provide the makings for BBQ Sliders (Pork or Chicken). Bring your own drinks and (last name) A- N: bring a dessert, M-Z: bring a salad or dish.
CHECK OUT THIS NEW COLOR OF BERROCO ESPRESSO!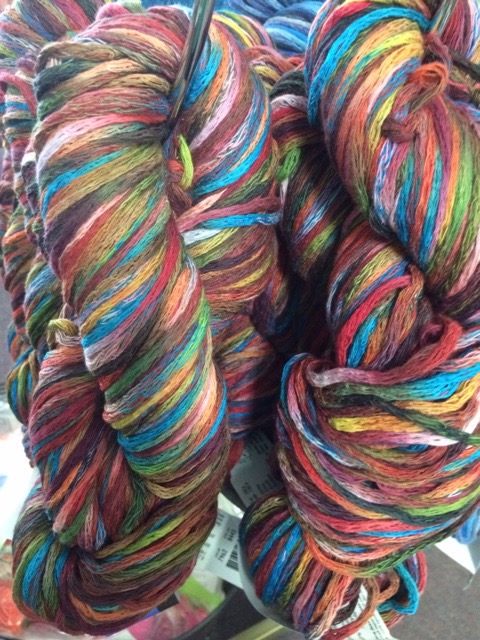 I LOVE THIS COLORWAY! It has every color in it! Check out the patterns in the ESPRESSO BOOKLET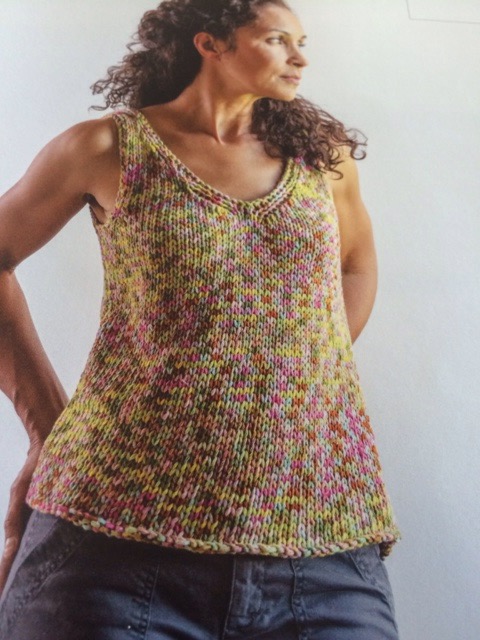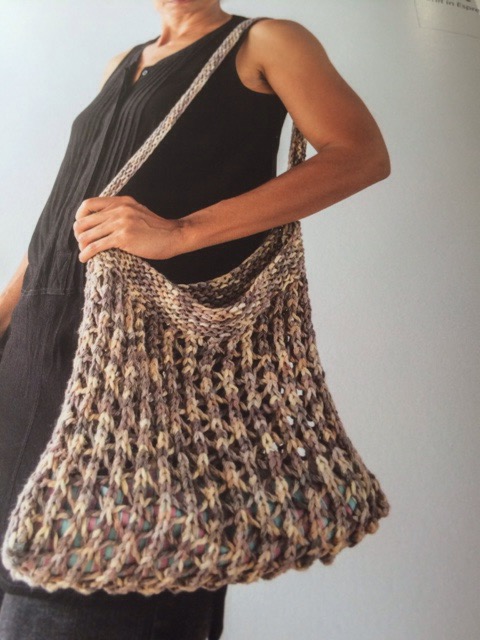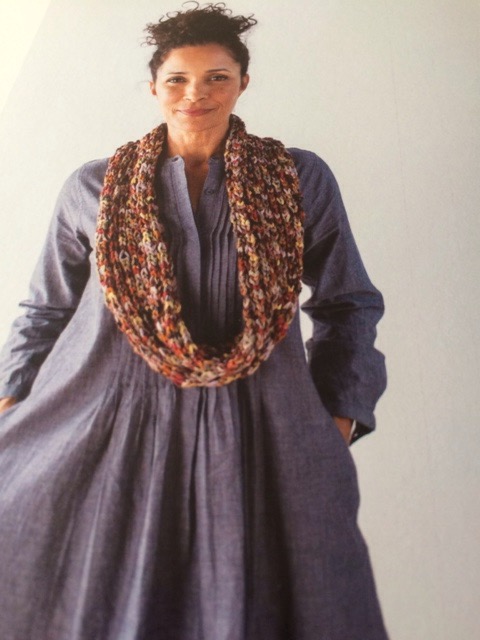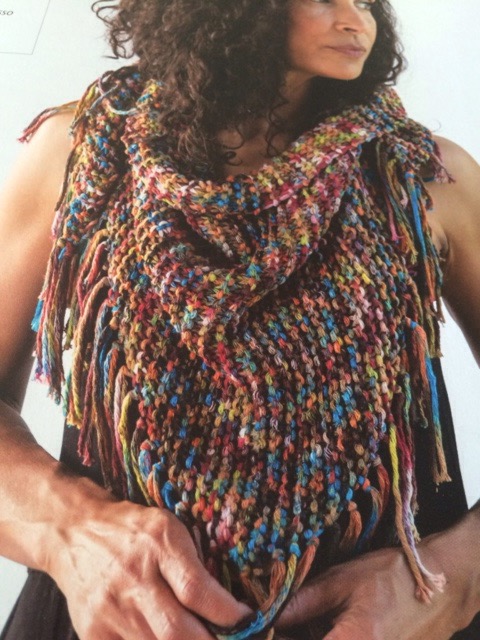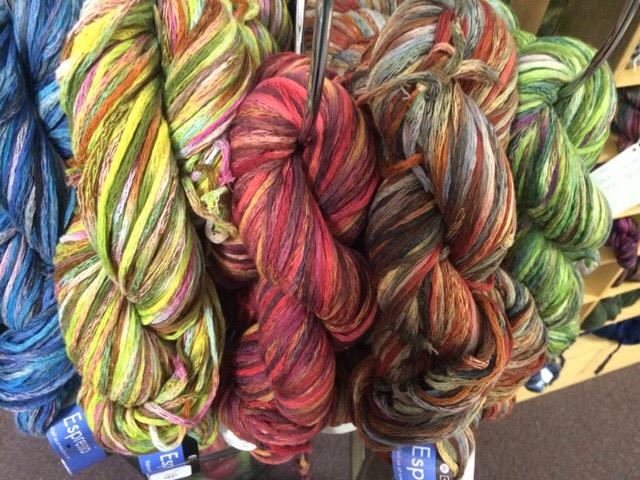 Here are the other available colors! Not a bad one in the bunch!
BUS TO STITCHES MIDWEST- Seats are going fast. Get a ride with us to Stitches Midwest on Saturday August 8th. Seats are now $45.00, but will go up to $55.00 July 1st ( if any are left!). Just call the shop, or send in your check with email address and cell number. If you send in a check, I will send you an email notifying you that I have recieved it.
WOW- WE HAVE OVER 1500 BAGS IN THIS YEARS FIBER FESTIVAL!!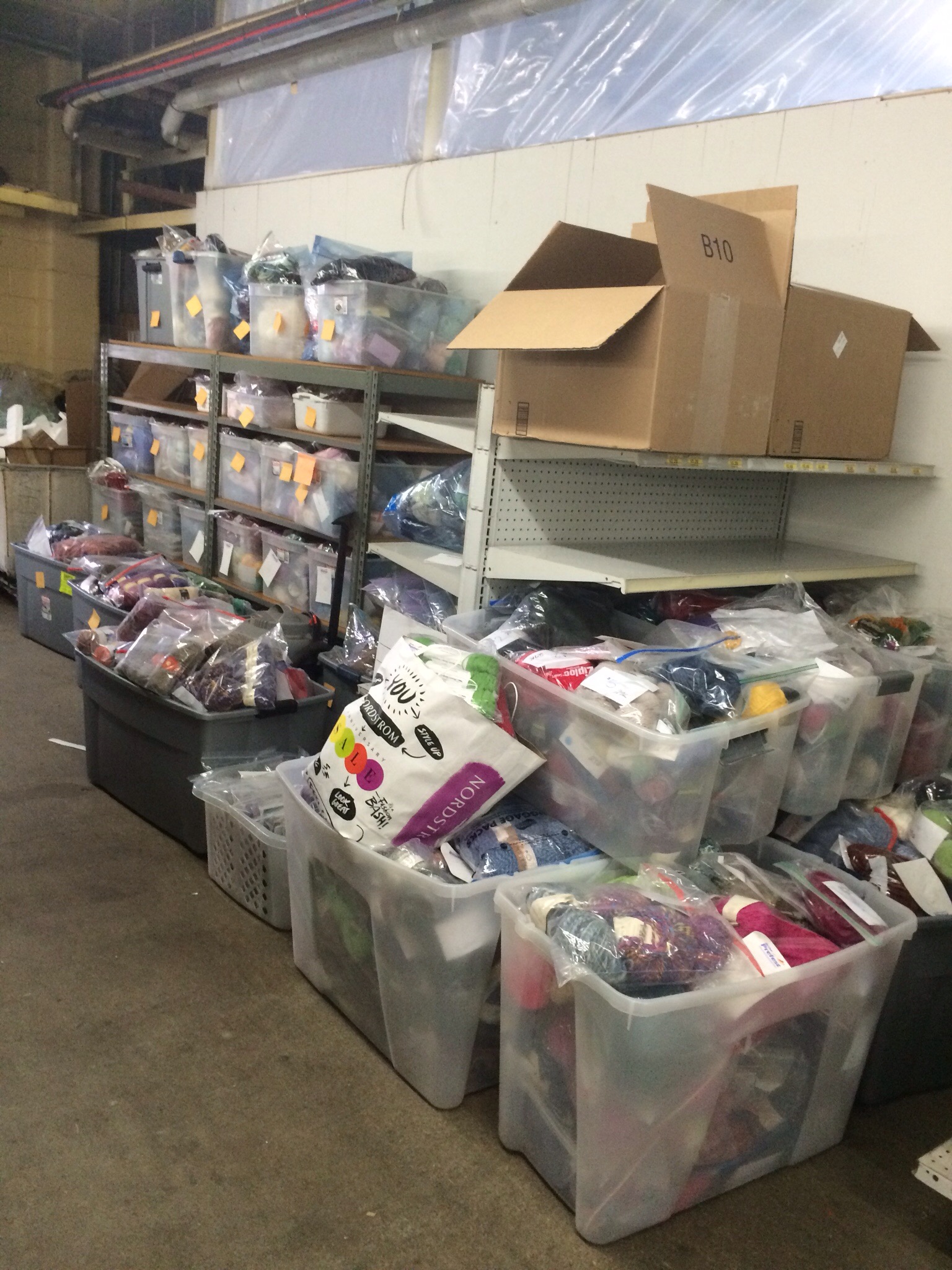 Here are some of the many items that came in this last week!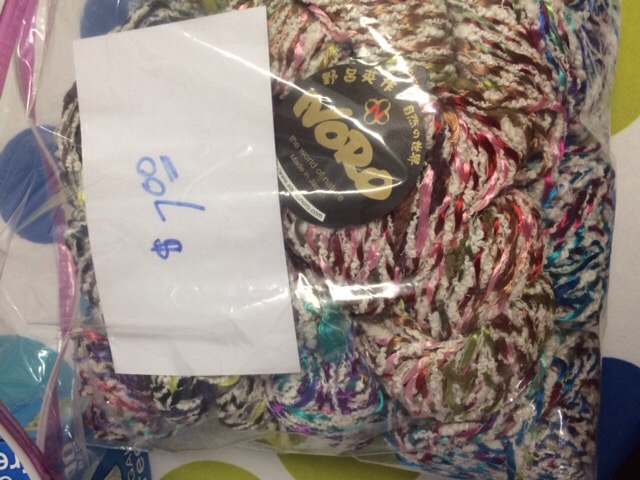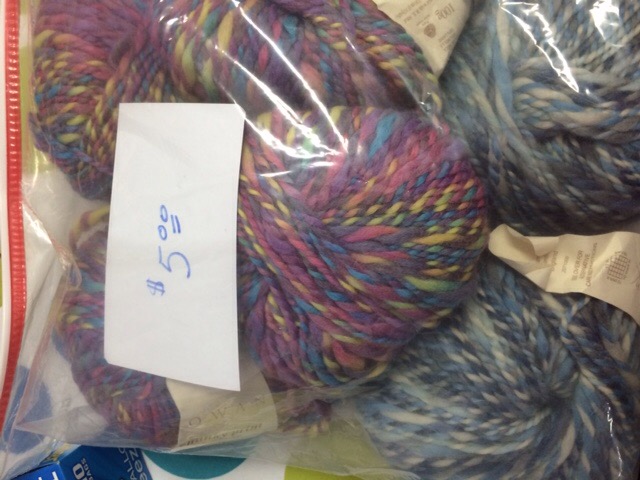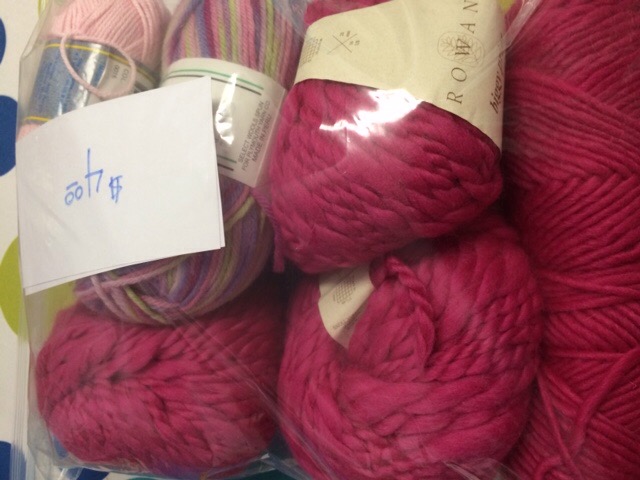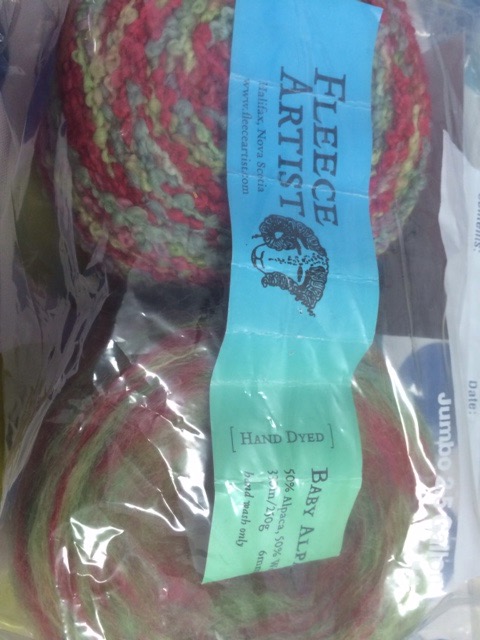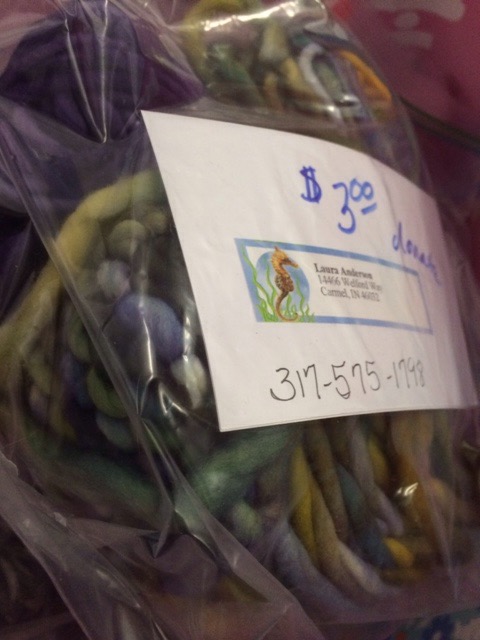 Check out those prices! The last one is Malabrigo Rasta!!
We have so many Items that I am concidering adding another saturday to our schedule! The dates so far are June 27 and July 25. I will make the decision for another date after the 27.
REMEMBER- THE FIBERFESTIVAL SALE IS A CASH/ CHECK SALE! WE WILL TAKE NO CHARGES FOR THIS SALE!
FIBERFESTIVAL SALE HOURS ARE 10-12! Get there EARLY!
Overnighter : June 27- 7:30-? Cost: $20 plus a snack to share with the group- I will provide Pizza and drinks!
Here is my second BATAD by Stephen West!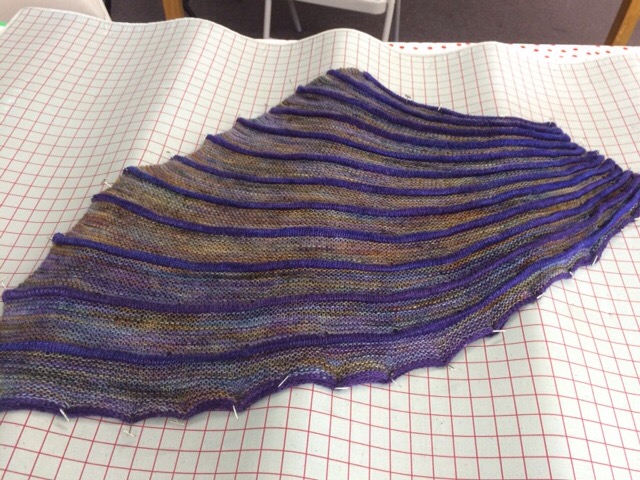 I am really happy with this one! I increased the needle size to 5 and work 3 extra short row sections. P.S. we did really poorly at Pub Trivia last week! Maybe next week!