Between the In Store Retreat and Local Yarn Store day, we had a very busy weekend! But the fun continues!
Mark your calendars!
1. Knit at the Ball Park day! Sunday- June 24, 2018 at 1:35 pm. This is just something we are doing! We are getting group tickets for $14.00 a ticket. You can stop in or send a check to the shop if you want to join us. Payment due at time of sign up. I need payment by June 8th. Please write checks to: Susan Brennan
2. I am so excited about the Murder Mystery Knit Along starting this friday! Sign up on RAVELRY for the "Addition by Subtraction" knit along! We will meet at the shop saturday morning to work on the 1st clue! Clues will come out each friday for 4 weeks! Come in and we can help you pick out you colors!
3. Crochet Bead Necklace class- Saturday, May 5- 10-12. Class fee- $15.00 plus materials.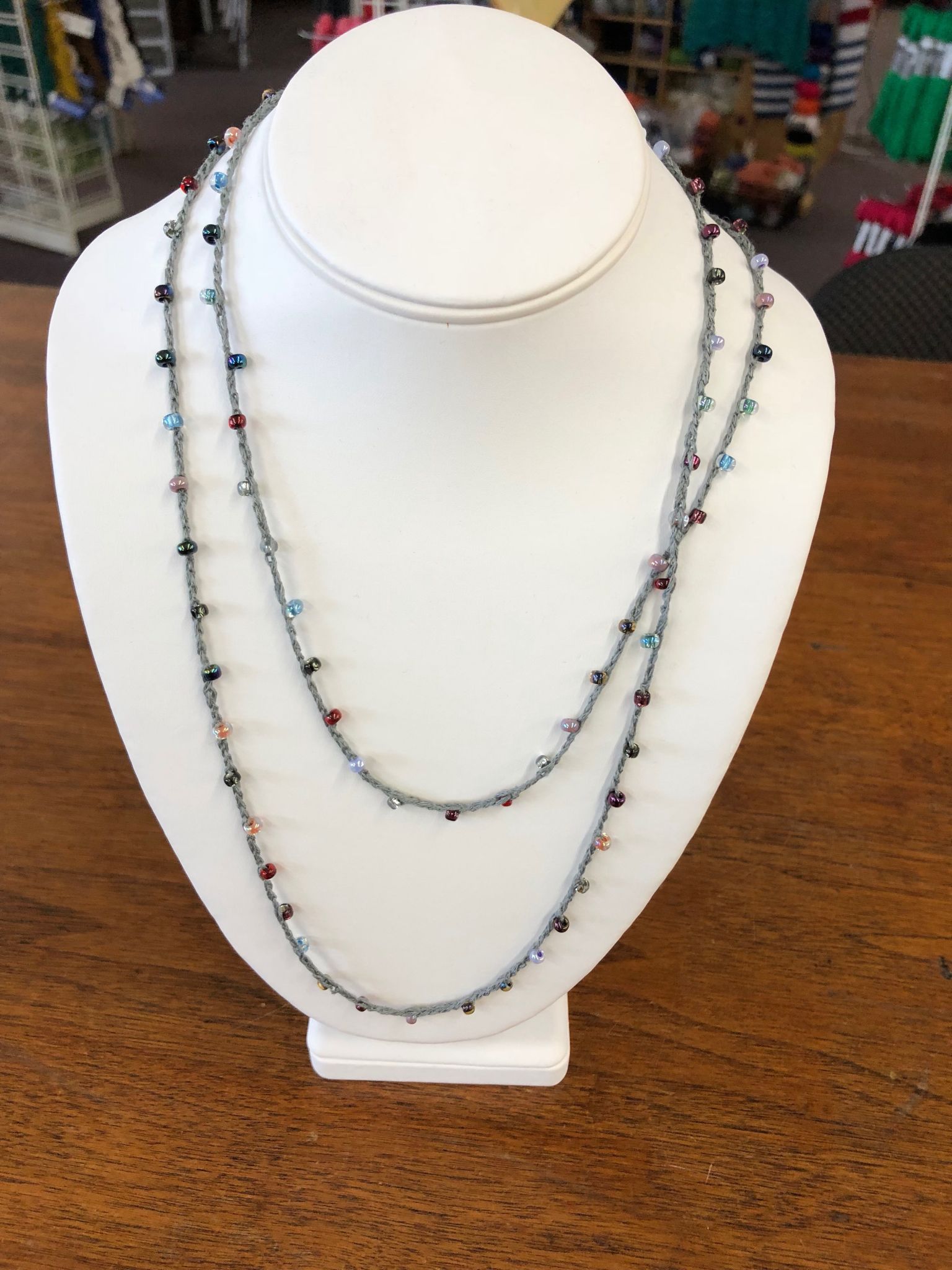 – added dated for Crochet Bead Necklace- Thursday, May 24- 11-1. Call or stop by to sign up for this class time.
4. Overnighter- Saturday May 5- 7:30- ? Just $20 plus a small snack to share- i will provide the pizza and drinks!
5. BRITISH ISLES CRUISE MEETING- IF YOU ARE SIGNED UP OR INTERESTED IN GETTING INFORMATION ON OUR TRIP, JOIN US ON MAY 7 FROM 6-8 PM. I WILL HAVE PIZZA, SO PLEASE LET US KNOW IF YOU ARE PLANNING TO ATTEND!
We will have information on Itinerary, Cruise Line, Excursions to yarn shops, yarn dyers, and some other possibilities.
Our hope is to meet with Stephen West of WESTKNITS and Stephen and Penelope Yarns before or after the cruise , so we will set air travel accordingly.
Another stop we hope to make is Hedgehog Fibers Dyers
Cruise date is August 13-25, 2019
Come with any questions you may have!
If you want, you can check out the cruise at www.celebritycruises.com and click on departure date, destination (Europe) Amsterdam- find cruise Our ship is the REFLECTION