What a wonderful trip! I can't believe that it is over!
Here are just a few of the photos I took during our trip.
Stephen and I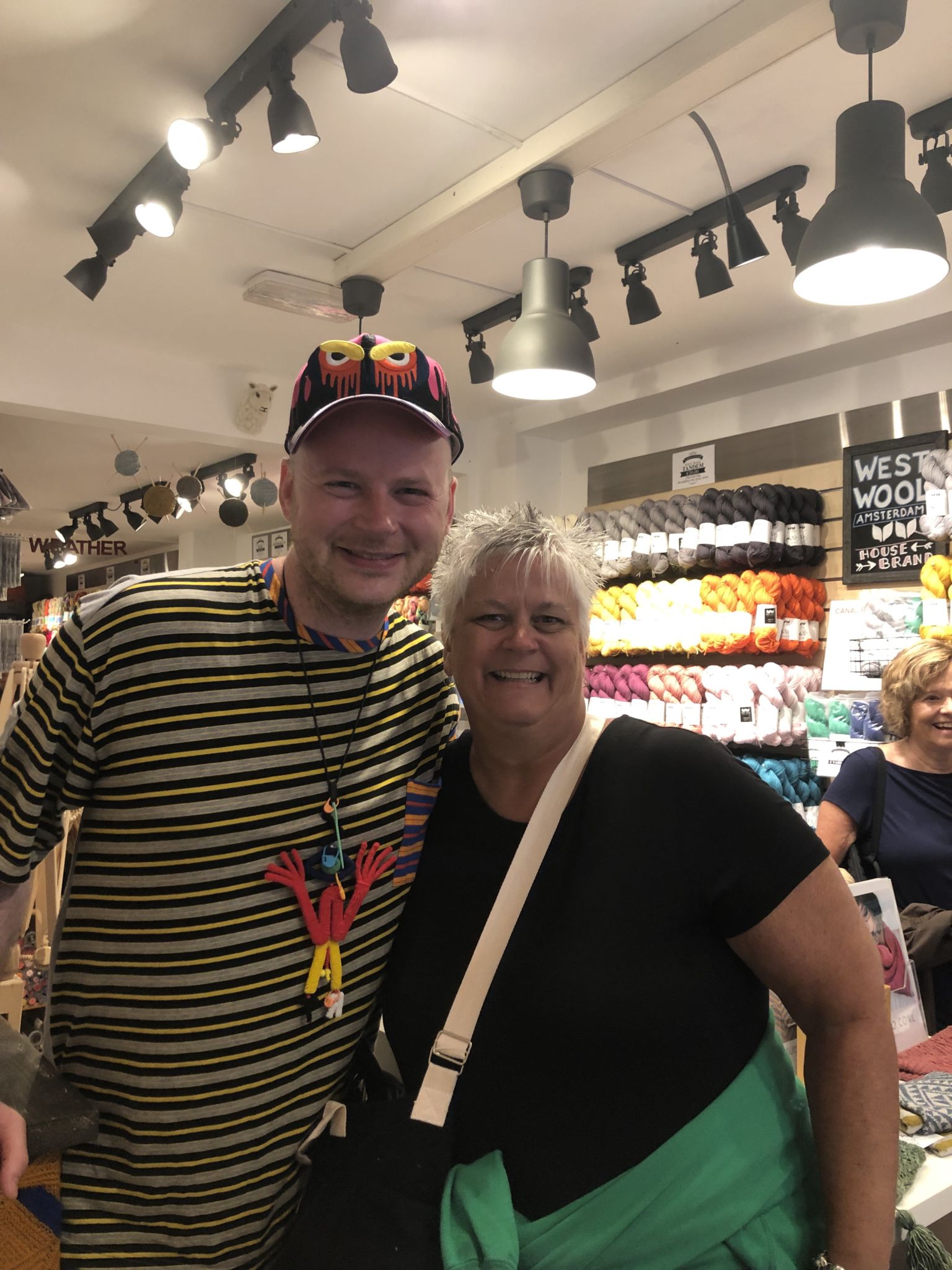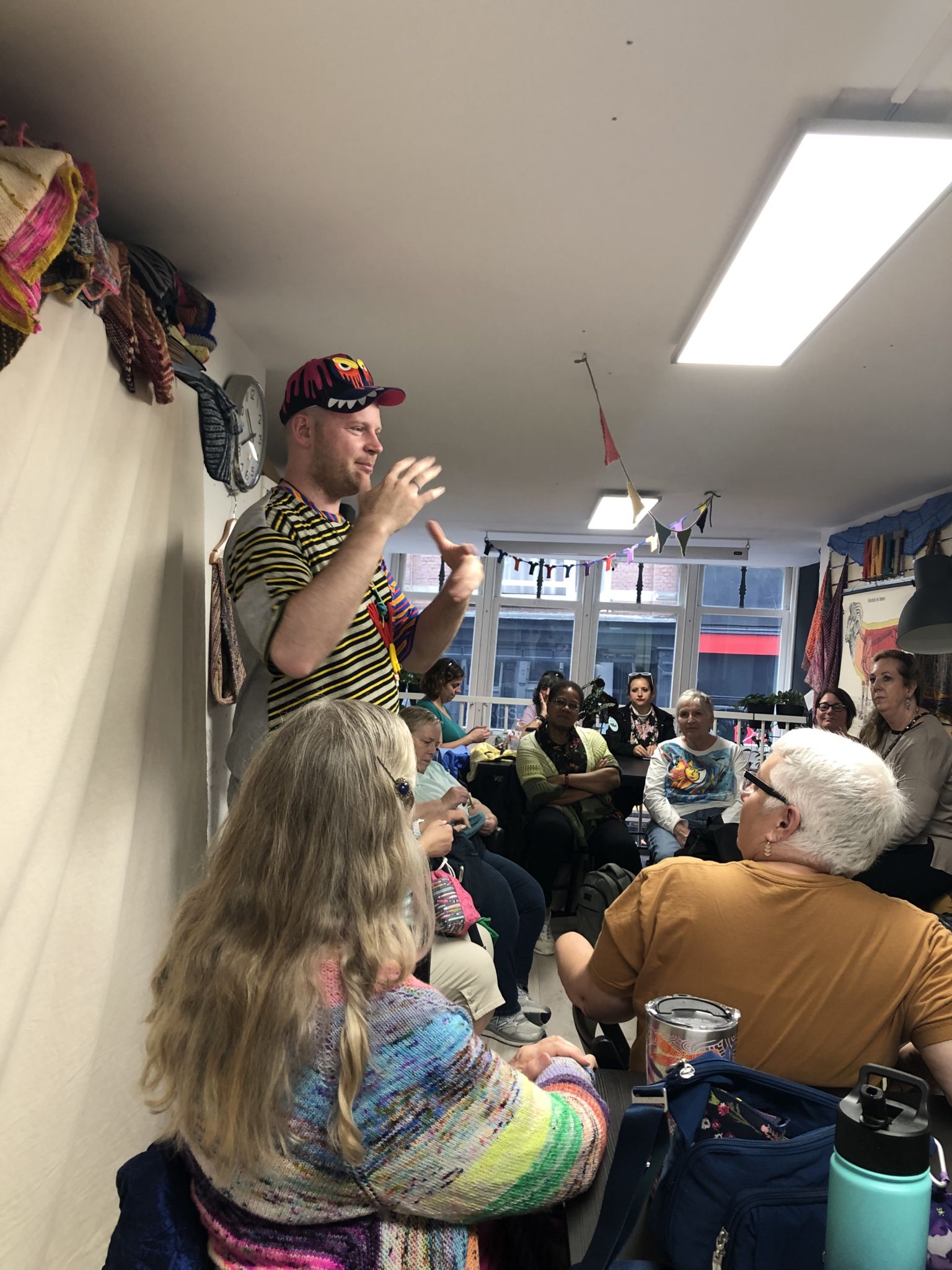 You can see that we were a very captive audience when Stephen was talking! We loved his shop and we loved him!!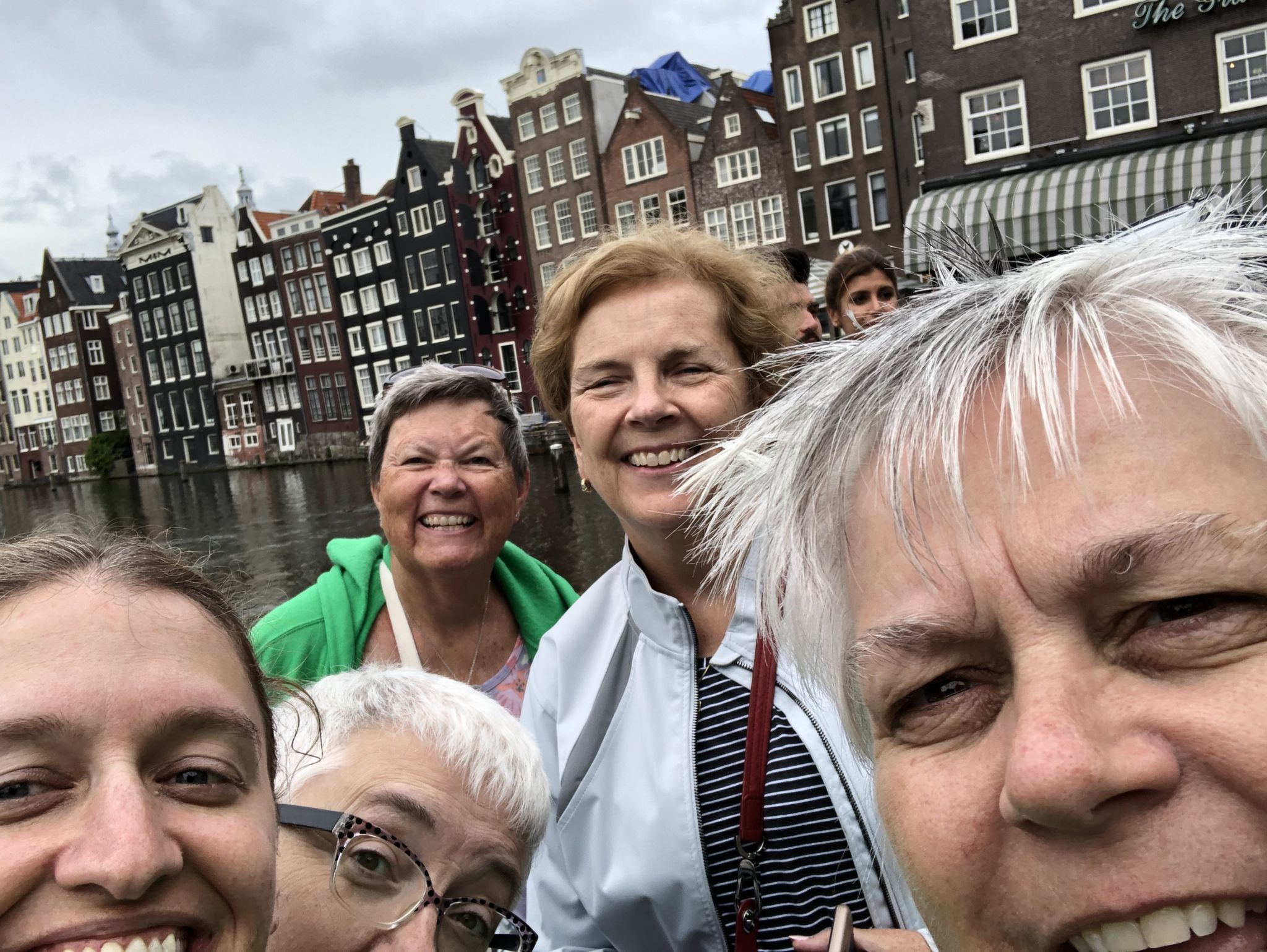 Catching a photo of the classic Amsterdam housing along one of the many canals!
Just a stroll around town wearing our very popular Cruise 2019 sweatshirt! Some called us the "Green People" while they were taking our pictures as we sat in the evenings to knit.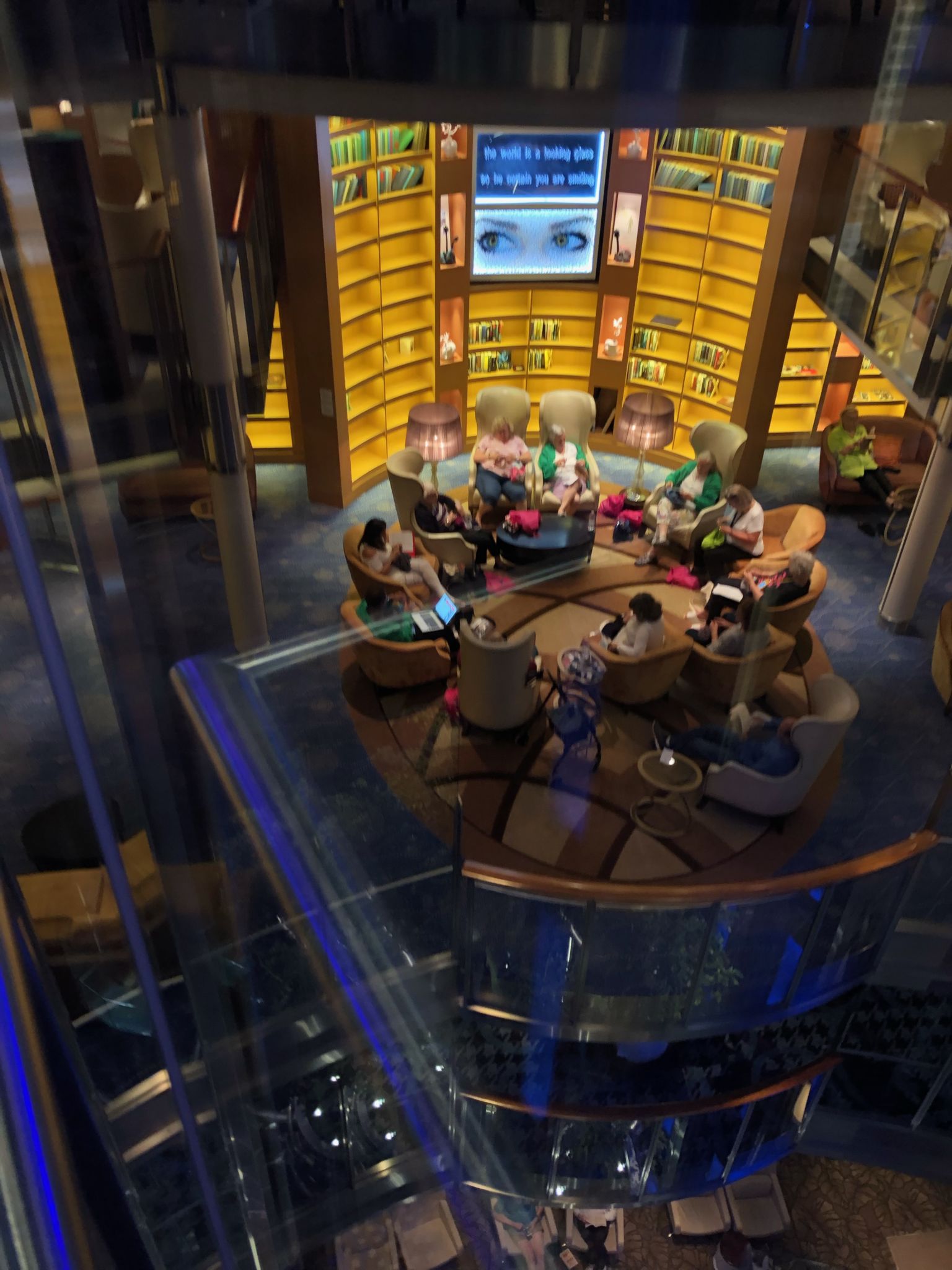 We definitely were a hardy group of knitters! Only the rain kept us from knitting outside during the day!
Hop On Hop Off in Dublin!!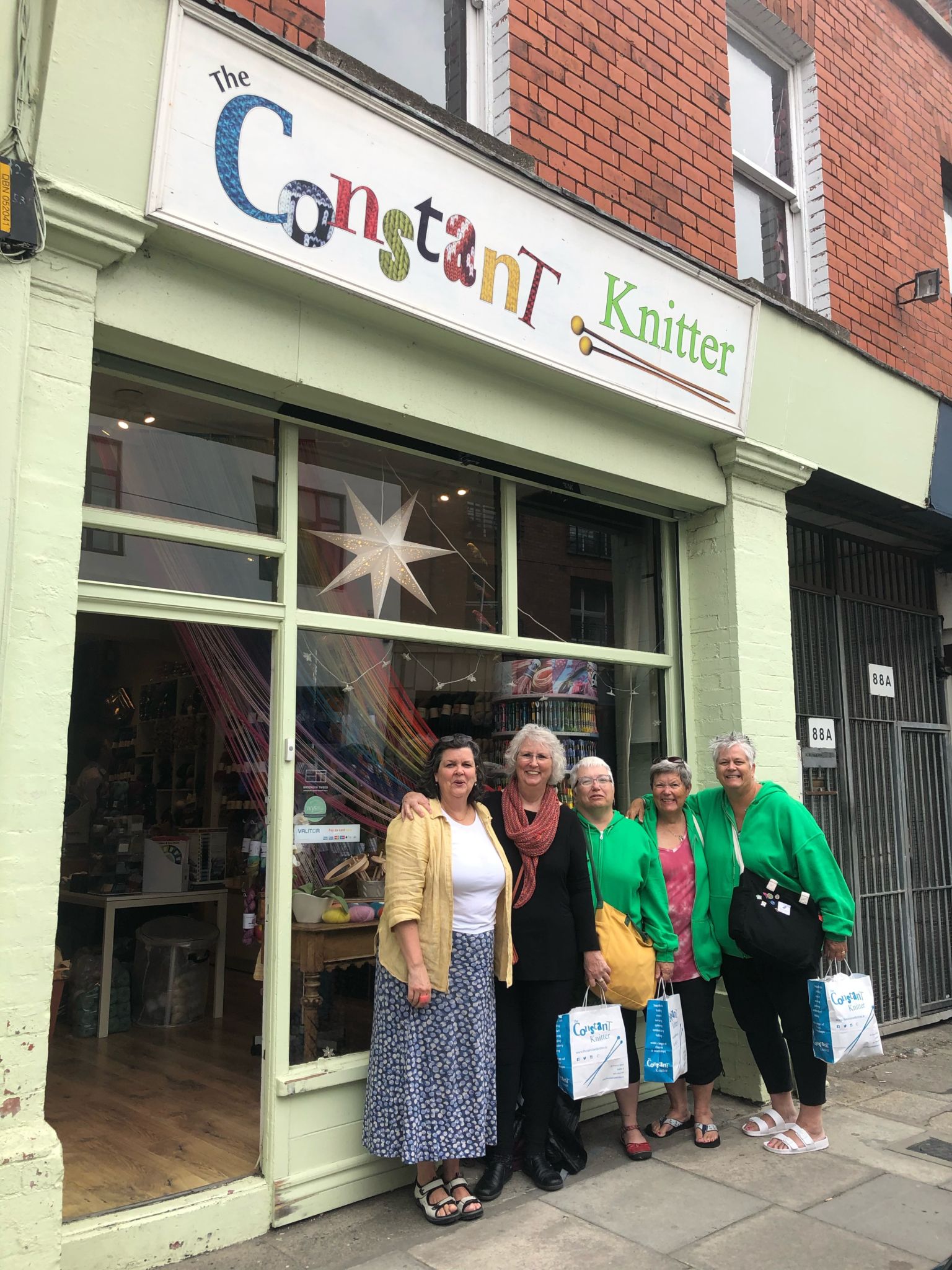 We really loved our visit to The Constant Knitter in Dublin!
When in Ireland, one must eat Fish N Chips!
We are heading to Hedgehog!!
This was not just a vacation trip! We also finalized the 2019 Advent Calendar Sweater Kit from Hedgehog Fibers! You can still sign up for yours. We do have a limited amount!
We were lucky to have a hands on visit with one of the dyers with Hedgehog!
Everyone was thrilled at Hedgehog!
After Hedgehog, we visited Blarney Castle and Woolen Mill.
Sweaters galore!
And great snacks!
We really mixed up sightseeing and relaxing!!
What will the colors be for Baltic 2021? Information should be out in September. I will post as soon as I get it.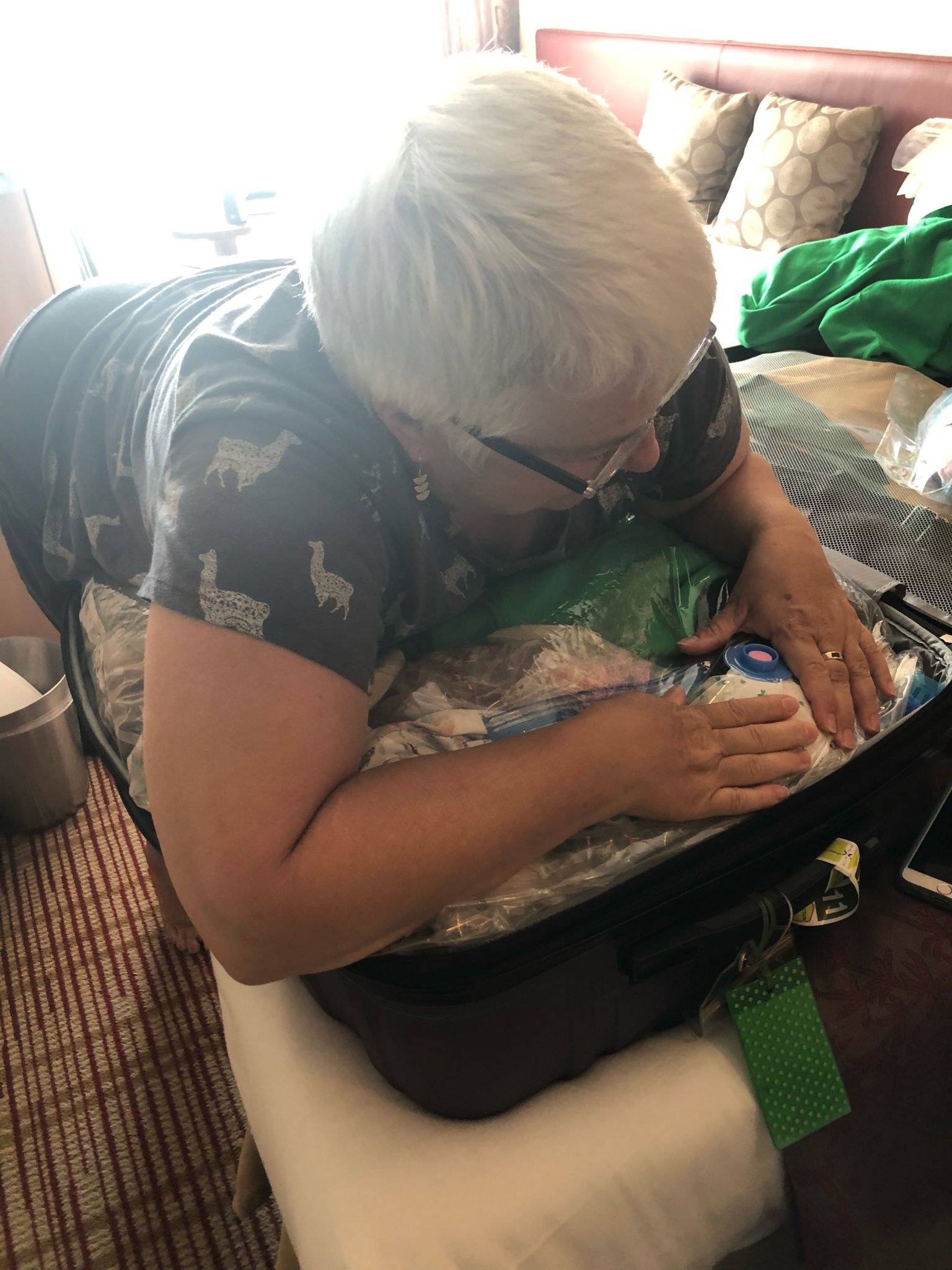 "How much yarn did I buy?"
Now we plan for the next cruise! Baltic 2021!
DON'T FORGET THE BEADS AND NEEDLES CLASS THIS SATURDAY! CLASS START AT 10 AM AND FINISHES UP AROUND NOON! CLASS FEE-$50.00 INCLUDES ALL MATERIALS. JUST A FEW SPACES LEFT. CALL THE SHOP TO SIGN UP.
Overnighter- September 21st.